(Ameren Illinois / Facebook)
Residents in central and southern Illinois will pay nearly 30 percent more than projected on utility bills if Ameren is allowed to lower its energy savings target, environmental and consumer advocates said Wednesday.
The electric and gas utility provider recently filed an energy-efficiency plan with the Illinois Commerce Commission that fails to meet annual savings targets required under Illinois' new clean energy law. If the company's plan is approved, downstate residents will miss out on utility savings while Ameren takes in $36 million in incentives outlined in the new law, advocates said Wednesday as regulators prepare to rule on the company's plan. 
"It is just cynical for Ameren to argue that they're fighting for this plan because it helps low-income customers," said the Rev. Cindy Shepherd, central Illinois outreach director for Faith in Place, which works with religious groups across Illinois on environmental issues. "That is just not true. Ameren is fighting for this plan to line the pockets of their Missouri-based corporate parent."
Hailed as one of the most significant pieces of state energy legislation passed in the U.S. in decades, Illinois' Future Energy Jobs Act ties energy efficiency standards to performance-based incentives that financially reward utility companies for exceeding targets and imposes penalties if they fall short. The law is projected to add $700 million to the state's economy annually between now and 2030, according to estimates from the Natural Resources Defense Council.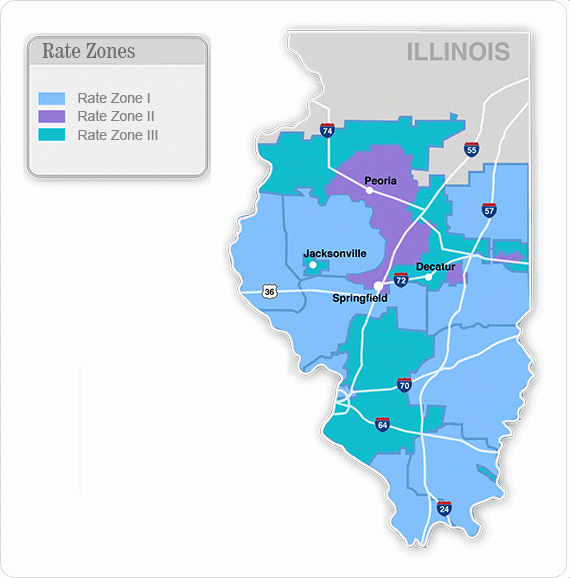 Ameren Illinois serves 1.2 million electric and 816,000 natural gas customers in central and southern Illinois. (Ameren Illinois) Ameren Illinois said the law would allow the company to introduce efficiency programs and incentives that would reduce residential customers' future bills by an average of $1.69 per month over 10 years, according to a June press release from the company. In the release, Chairman and President Richard J. Mark said customers in central and southern Illinois "are reaping the benefits of Illinois' progressive energy policies," and that the company was "giving more low-income families the opportunity to take advantage of energy-saving programs."
Under the new law, Ameren Illinois is required to achieve 16 percent annual savings by 2030 relative to average annual electricity sales over the past three years. But when the company filed its initial four-year energy-efficiency plan with the state, as required under the new law, it asked the state to allow its target to be reduced by 27 percent compared to the target that was just agreed to.
That target was already lower than the one agreed to by fellow utility provider ComEd, thanks to Ameren's negotiations with Illinois lawmakers. Unlike Ameren, ComEd has not requested an adjustment of its savings goals.
"Ameren begrudgingly accepted this meager energy-efficiency target as part of a broader deal," said state Rep. Elaine Nekritz, D-Northbrook. "And what's worse, Ameren carved a truck-sized loophole into the law that they're now trying to exploit."
Ameren's plan would also jeopardize 7,000 jobs that could be created by the new law, according to NRDC.
"Unfortunately, those gains will continue to go to northern Illinois, to Chicago and the suburbs, while southern Illinois remains dependent on dangerous and more expensive fossil fuels," Nekritz said.
Peoria-based Ameren Illinois serves 1.2 million electric and 816,000 natural gas customers in central and southern Illinois. The company is owned by St. Louis-based Ameren Corporation.
In its energy plan filed with the state in June, Ameren argued that it would need to spend 44 percent more per kilowatt hour of energy saved than ComEd and therefore could not meet its target, said David Kolata, executive director of the Citizens Utility Board, an Illinois nonprofit watchdog group.
But Kolata said his organization and environmental groups have filed testimony with the state showing that Ameren can meet the energy savings goals prescribed under the new law.
"We really feel like this is a scenario that feels all too familiar," Shepherd said. "All too often, people in our part of the state have to watch while other communities prosper. People in central and southern Illinois are sometimes asked to shoulder an unfair and outsized burden."
Mark, Ameren Illinois' chairman, issued a statement in response to advocates' comments on Wednesday, stating in part:
"We have consistently achieved our performance objectives in the nine years we have managed energy efficiency programs in Illinois, helping customers reduce their energy usage by nearly 12 million megawatt-hours and save $781 million. Under our plan we intend to spend the maximum allowed under the law [on efficiency programs] – $112 million per year for the next four years. We're focusing on assisting moderate-to-low income customers who pay for energy efficiency programs every month and deserve the opportunity to receive the benefits."
The Illinois Commerce Commission must rule on the company's plan by Sept. 14.
"We're hoping that ICC will do the right thing and hold them accountable," Kolata said.
Note: This story was originally published Aug. 9. It has been updated to include comments from Ameren Illinois. 
Contact Alex Ruppenthal: @arupp | [email protected] | (773) 509-5623
---
Related stories: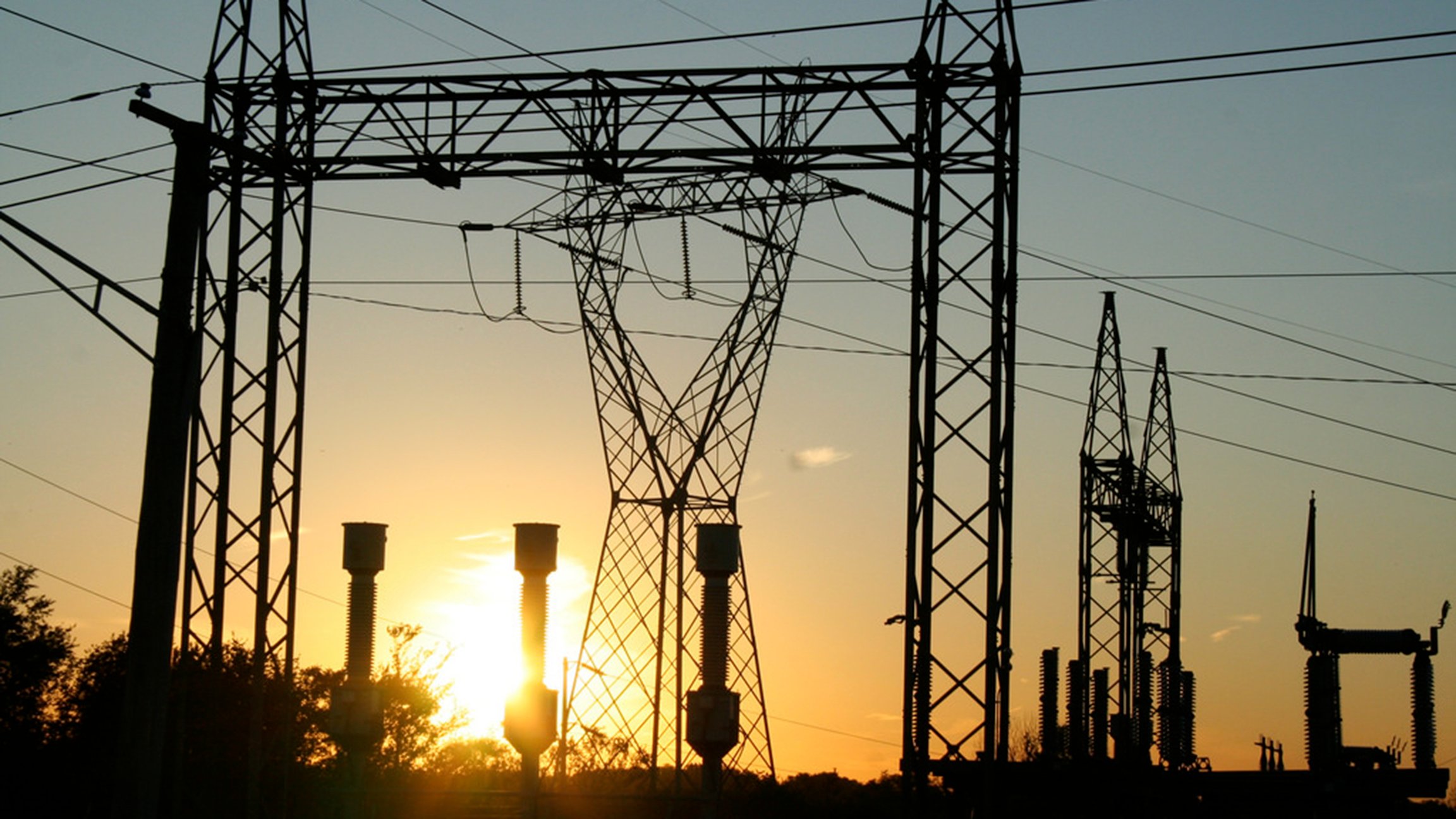 Report: Ameren Looking to Circumvent New Illinois Energy Law
July 18: Efficiency plans filed by Ameren Illinois fail to comply with the state's new energy law and could prevent the creation of additional jobs, according to a new report.
---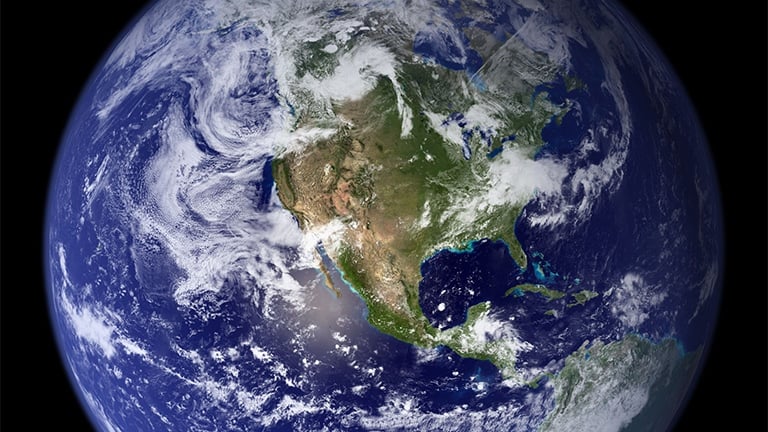 Lead Testing, Energy Jobs Highlight Illinois' 2016 Environmental Scorecard
Jan. 26: On Thursday, the Illinois Environmental Council released its Environmental Scorecard, highlighting the top pieces of environmental legislation (and legislators) from 2016.
---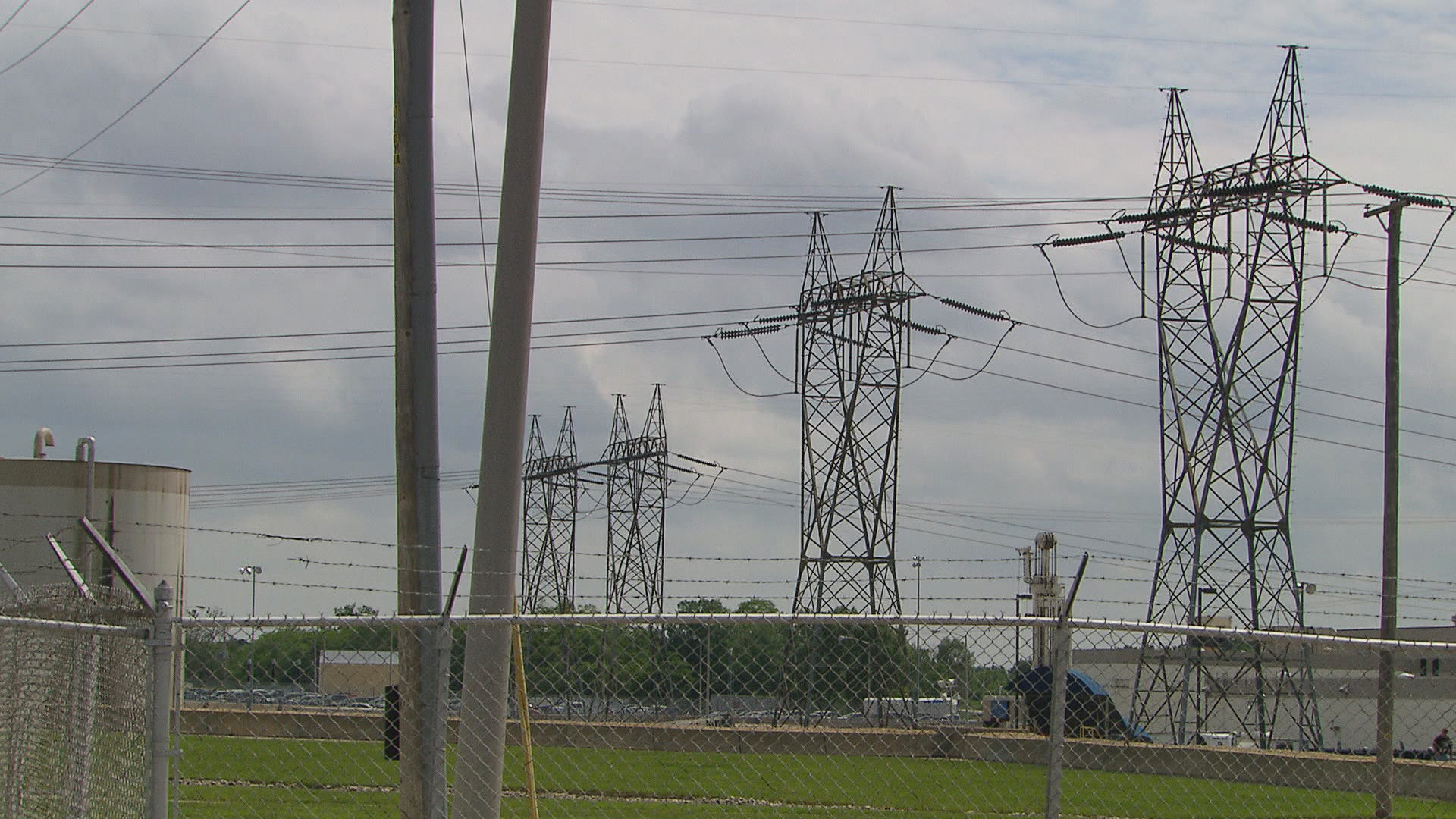 Rauner to Sign Controversial Energy Bill as Debate Rages On
Dec. 6: A controversial energy bill is set to be signed by Gov. Bruce Rauner on Wednesday. We hear from both sides of the debate over the Future Energy Jobs Bill.
---