The beverage tax got underway Wednesday with some confusion about what was supposed to be taxed, some sticker shock by consumers and a run on beverages Tuesday night before the clock struck midnight.
As a reminder to consumers, the tax is a penny-per-ounce on sugar sweetened beverages. That amounts to 68 cents for a 2-liter bottle, 72 cents for a six-pack and a whopping $2.88 for a 24-pack.
The tax applies to soft drinks, sports drinks, flavored water, energy drinks and sweetened coffee and tea products sold in a bottle.
It does not apply to fruit and vegetable juice with no added sweeteners, medical drinks, infant formula, and coffee and tea drinks that are sweetened at the counter. Either way, food retailers lamented Wednesday and warned that a lot of their business is about to go elsewhere.
"Consumers that have the ability to shop elsewhere will do so, they'll shop outside of Cook County," said Brian Jordan of the Illinois Food Retailers Association. "The residents that do not have the ability, they're paying a heck of a lot more for their beverages. The ones who can least afford it will be hurt the most."
A lot of the confusion Wednesday was from customers at Walgreens, which had inadvertently coded some of their products wrong. Items like La Croix water were taxed when they weren't supposed to be. A Walgreens spokesperson said they were working to resolve this. Meanwhile, the Retail Merchants Association has a case before the court of appeals declaring the tax as unconstitutional (The case was thrown out by a lower court judge).
But there is no temporary restraining order on the tax. Cook County is collecting this tax as normal. Officials had anticipated around $68 million in revenue this year, although they say they've already lost about $17 million with the delayed implementation. It will stave off the 10-percent across the board cuts and hundreds of layoffs that President Preckwinkle had warned.
Some consumers say they are happy to either pay the tax or stay away from sweetened beverages altogether.
"I've already stopped buying this stuff," said shopper Sergio Pugo. "I don't know. It's too much. It's like the price doubled."
But others say they're happy to stay away from purchasing sweetened beverages.
"When I was younger I liked to drink pop," said shopper Betty Howard, who was checking out at Tony's Finer Foods on North Lincoln Avenue. "But this is a good way to get taxes, and we need taxes. There are so many people losing their jobs."
The justification for the tax was to fight diseases, like obesity and diabetes. Remember, there is already an additional soda tax that has been in place and then the 10.25 percent sales tax in the city of Chicago. It cost $9.66 to buy a 24-pack of Sprite with a retail price of $5.99.
Follow Paris Schutz on Twitter: @paschutz
---
Related stories: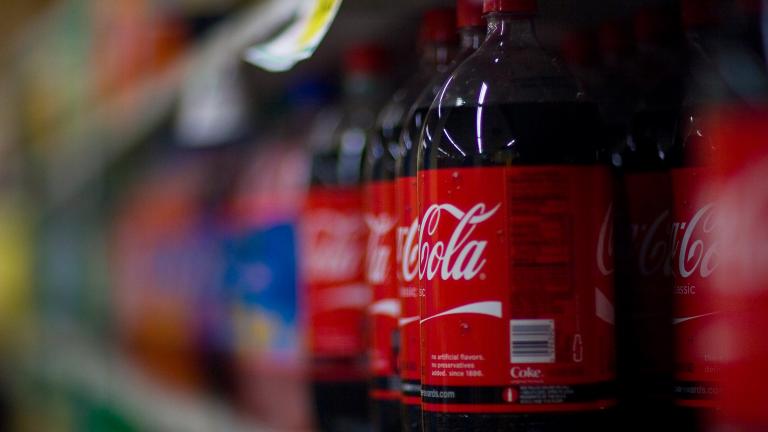 Cook County Judge Tosses Soda Tax Lawsuit
July 28: The Cook County penny-per-ounce sugary beverage tax is back, pending an appeal. Friday, Cook County Judge Daniel Kubasiak granted a motion to dismiss the case, arguing that the law did not violate the Illinois Constitution.
---
Judge to Rule July 28 on Cook County Soda Tax
July 21: A Cook County judge will rule on the controversial penny-per-ounce sugar-sweetened beverage tax next week.
---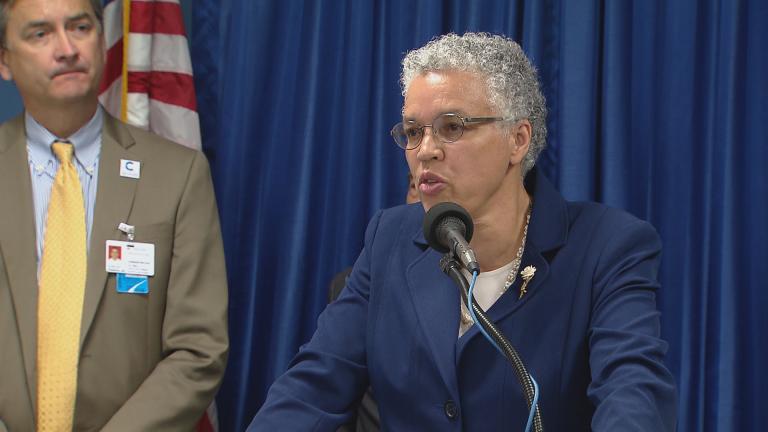 Preckwinkle and Dart Spar Over Cook County Layoffs
July 19: Why the stalled soda tax has unleashed a war of words between Cook County Sheriff Tom Dart and Board President Toni Preckwinkle.
---