The gloves are off at the Cook County Board, as President Toni Preckwinkle, Sheriff Tom Dart, and commissioners spar about the effects of the failed soda tax.
It's the tax that won't go away, even though it hasn't been enacted. Some are calling it all a manufactured crisis, saying the Cook County Board president is being dishonest about the need for that tax – or layoffs.
Nonetheless, hundreds of layoff notices have gone out – including many in county law enforcement – as a result of the loss in $68 million in potential revenue from the soda tax that is held up in court.
But Dart, who runs the county jail, is balking at the recommendation to lay off 925 employees in his office. Preckwinkle says that with a reduction in the jail population, there is plenty of fat to cut, including in Dart's management staff, which she says has swelled in recent years.
"I must say with great disappointment that the sheriff continues to put forward proposals that are unrealistic and won't result in real reductions," Preckwinkle said. "Instead of working in good faith with the budget office, he's embarked on a media tour, either personally or through surrogates."
But Dart fired back, saying the cuts jeopardize public safety, and he had pointed words for the notion that his management staff is bloated.
"That's insane," he said. "That's talk of crazy people. I would suggest that I have plenty of doctors in my mental health unit that would love to talk to them. We've made major cuts. We haven't had a CIO in six months. We haven't had a CFO in four months. I'm well under our budget, so clearly I didn't create this crisis. I'm happy to try and work with people, but not to the point where we're going to destroy our operation."
Wednesday, a few Cook County commissioners backed the sheriff and took aim at the County Board president.
They complain that the hospital system has 700 positions that are going unfilled, and the county should simply close those positions and keep the sheriff's office and jail fully staffed.
"It's a manufactured crisis, all in an effort to bully the judge into a favorable decision on the sweetened beverage tax," said Commissioner Richard Boykin. "It's shameful, it's dishonest."
"We're claiming a shortfall through the end of this fiscal year," said Commissioner Stephen Tobolski. "At the hospital, just those 700 positions, if they're budgeted at anywhere from 50-100, your savings could be anywhere from $50 million to $100 million."
But the head of the hospital system says it's not as easy as all that – those positions are needed to save lives.
"If we have a surgeon who leaves tomorrow, I don't want to be in a situation where we can't hire another surgeon to give the care the patients deserve," said Dr. Jay Shannon, head of the Cook County Health and Hospitals System. "I don't think it's a realistic solution."
In terms of the opposition from some commissioners, Preckwinkle reminded everyone that they did vote for the budget when it was presented. The potential loss in revenue to the county next year is over $200 million.
Preckwinkle has laid off 300 workers so far and closed 600 unfilled positions and ordered a 10 percent cut in budgets throughout the county.
She has asked a judge to throw out this lawsuit brought by the retail and beverage industry. The judge will rule on that Friday. But Preckwinkle cautions that it doesn't look good and the case could play out in court for years.
Follow Paris Schutz on Twitter: @paschutz
---
Related stories: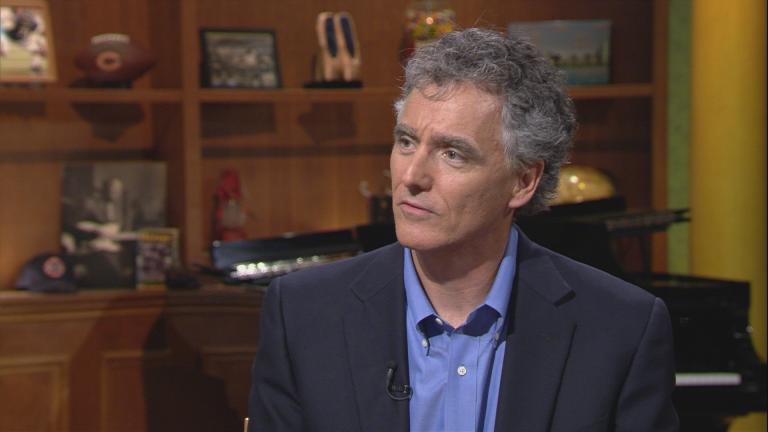 Sheriff Tom Dart: Budget-Related Layoffs Would 'Devastate' Office
July 13: Big cuts are coming to the Cook County Sheriff's Office, including nearly 400 jail guards. "We had no way to plan for this," said Cook County Sheriff Tom Dart.
---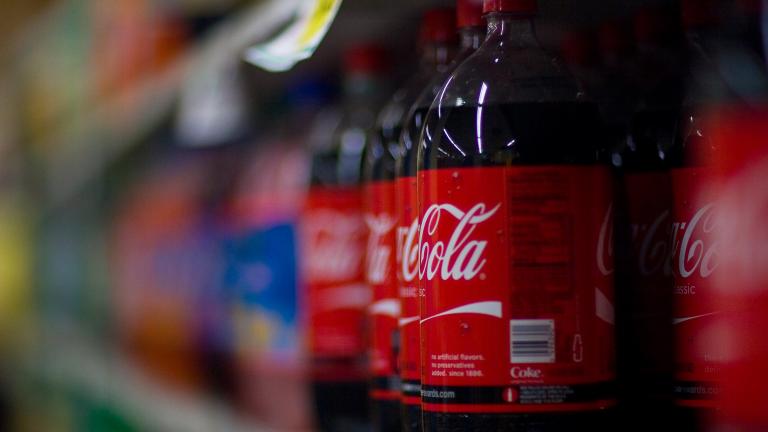 Preckwinkle: Cook County Layoffs Coming After Soda Tax Stalled
July 11: Cook County Board President Toni Preckwinkle announced that thousands of layoffs will start next week as an appeals court Monday dealt a blow to the new tax.
---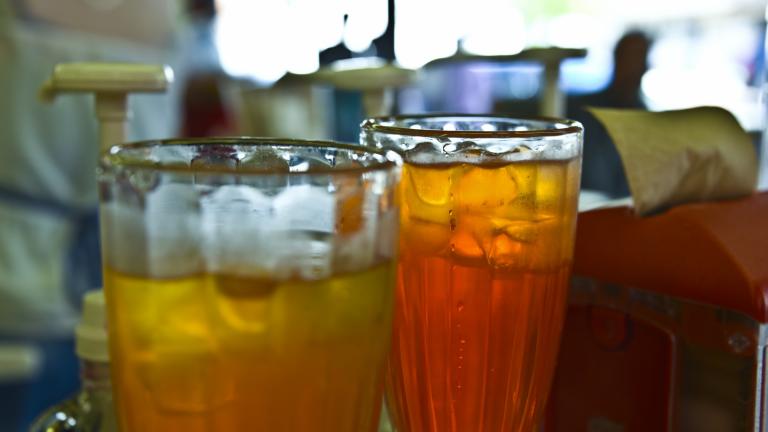 Judge Blocks Cook County Soda Tax
June 30: A new penny-per-ounce sugary drink tax will not take effect in Cook County on Saturday.
---