President Donald Trump's son-in-law and senior adviser Jared Kushner spent two hours Monday answering questions from congressional investigators. The subject: his meetings with Russians during the election campaign and allegations of possible collusion to help get Trump elected.
Following the behind-closed-doors session of the Senate Intelligence Committee, Kushner spoke from the White House lawn. He denied being a part of any collusion, saying: "I did not collude with the Russians, nor do I know of anyone in the campaign who did."
Questions over possible collusion with Russia continue to dog the Trump administration. One possibility that has been raised in recent days is that of the president pardoning campaign staff – including members of his family – for any actions related to contact with Russian nationals that may turn out to have been illegal. It has also been reported that the president had asked questions about the extent of his pardon powers, including whether he could even pardon himself.
The president asserted in a recent tweet that he "has the complete power to pardon."
While all agree the U. S. President has the complete power to pardon, why think of that when only crime so far is LEAKS against us.FAKE NEWS

— Donald J. Trump (@realDonaldTrump) July 22, 2017
---
Northwestern University law professor Juliet Sorensen, a former assistant U.S. attorney in Chicago, says that a president has huge latitude when it come to the power to pardon.
"There's no question that the pardon powers are broad," says Sorensen. "In fact the pardon power may be one of the most significant delegations of power to the executive in our constitution. But they do have limits. One clear limitation is that the president cannot pardon himself."
However, Patrick Cotter, who works for the law firm Greensfelder Hemker & Gale and who was a federal prosecutor in the Eastern District of New York from 1986 to 1993, is not so sure.
"Could he pardon Kushner and Manafort and his son for anything they may or may not have done? The answer is absolutely," says Cotter. But he says when it comes to pardoning himself, that is a trickier question.
"Frankly it appears the Founders never dreamed that anyone that could ever be elected president would even consider such a thing. Having said that it is difficult for me to see an argument or precedent that he couldn't pardon himself because he can pardon anybody.  I think the answer is that he can pardon himself."
Sorensen and Cotter join host Carol Marin to discuss Kushner's Senate hearing and Trump's legal woes.
---
Related stories: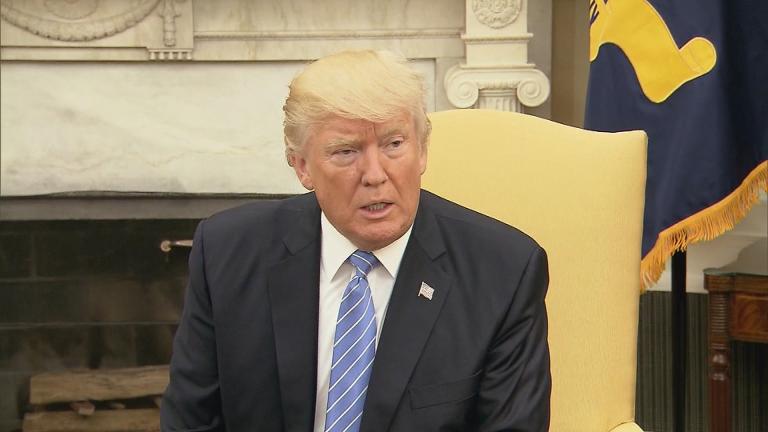 Trump Administration in Foreign Territory as Global Crises Mount
June 21: The list of foreign policy issues in President Donald Trump's inbox seems to be growing by the day.
---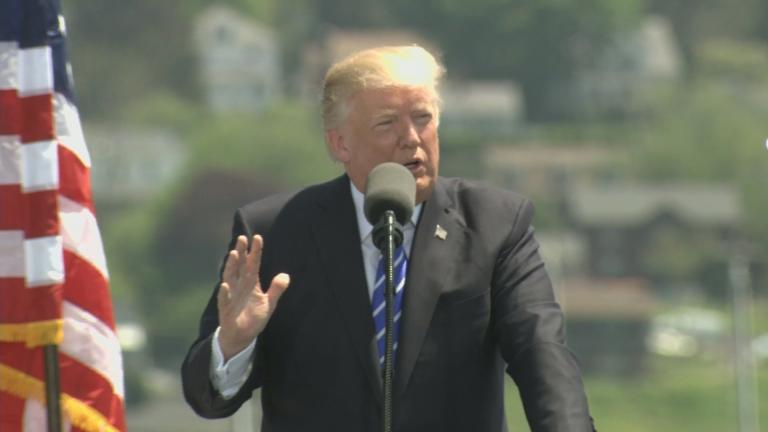 Obstruction of Justice? Former Federal Prosecutors Weigh In On Trump
May 17: A memo written in February by former FBI Director James Comey raises new questions about the presidency of Donald Trump. Two former assistant U.S. attorneys join us in discussion.
---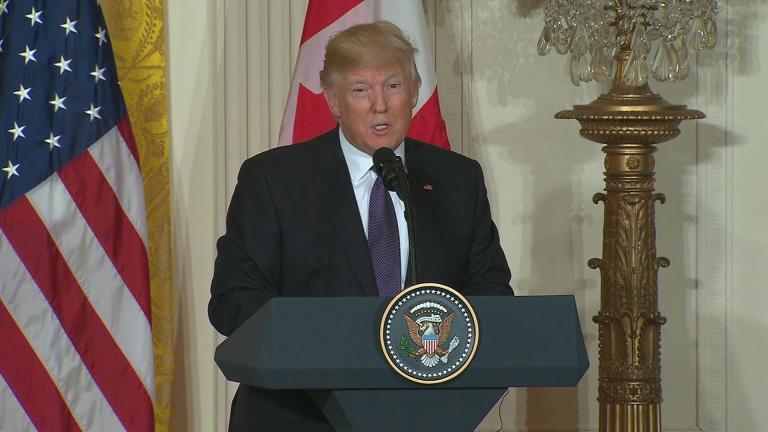 Trump's Russia Policy Sends Mixed Messages as Investigations Mount
Feb. 27: As a House committee chair says no special prosecutor is needed to investigate Trump- Russia ties, a look at the evolving U.S.-Russia relationship.
---