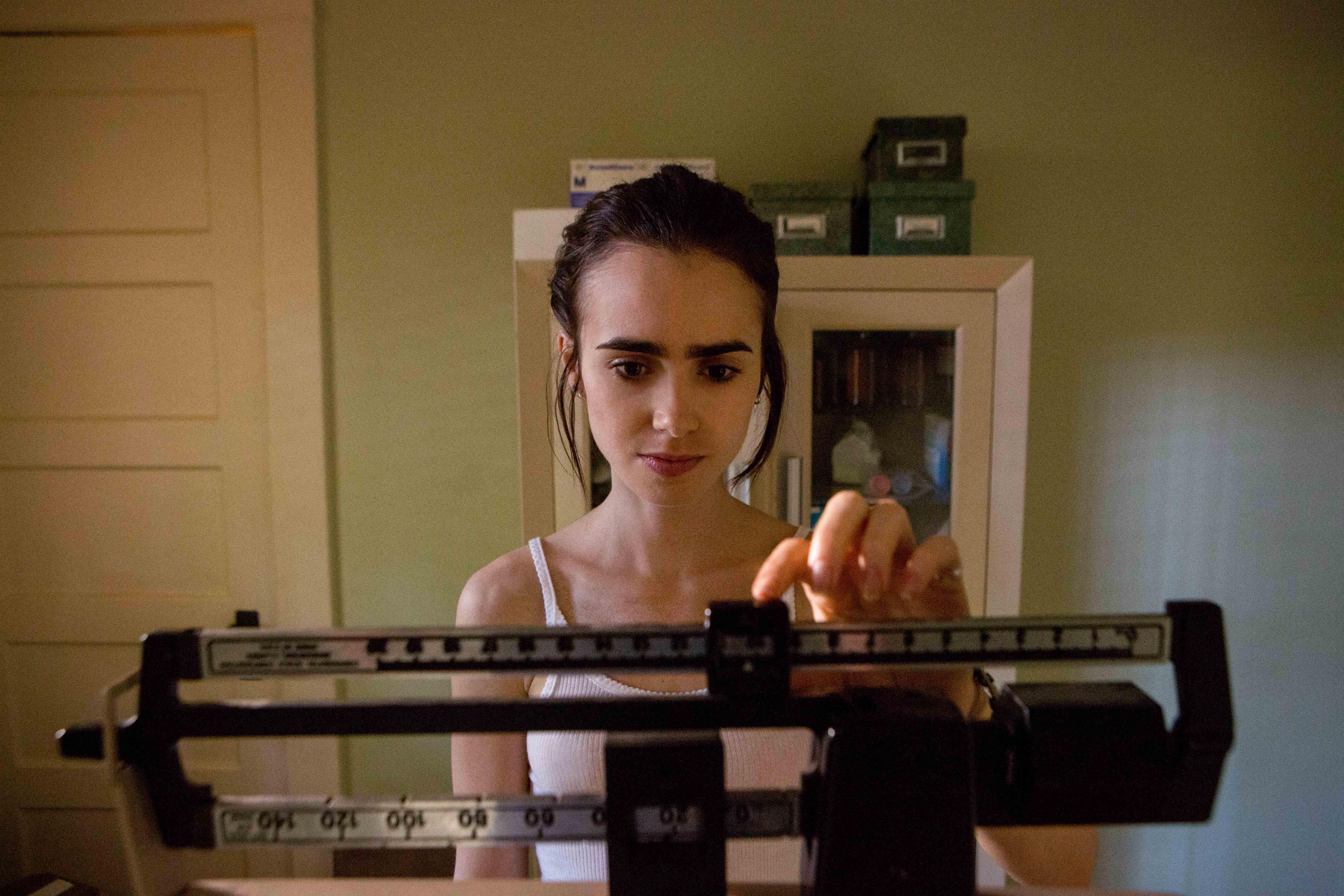 The recently released Netflix film "To The Bone" follows 20-year-old Ellen's experience with anorexia nervosa as she seeks treatment in a group home for youths. (Gilles Mingasson / Netflix)
Released earlier this month, the Netflix film "To The Bone" follows the journey of 20-year-old Ellen (played by Lily Collins), who suffers from anorexia nervosa and has been through multiple recovery programs. After being kicked out of her latest treatment program, Ellen's family sends to her to a group home for youth which is run by a "nontraditional," straightforward doctor.
With 20 million American women and 10 million men expected to suffer from an eating disorder sometime in their lives, some are concerned the film could serve as a blueprint.
"There's a very real sense in which the film could be used as a how-to manual for someone struggling with eating disordered behavior," said Renee Engeln, a Northwestern University psychology professor who studies issues surrounding body image. "From my perspective, a good film about anorexia doesn't provide a how-to manual; it doesn't show close-ups of ribs and spines like this film does."
In an interview with Vanity Fair, film director Marti Noxon, who developed anorexia at age 14 and struggled with both anorexia and bulimia into her 20s, defended her decision to include behaviors associated with the eating disorder, including calorie-counting and secret exercising.
"We didn't want to show a whole lot of behavior [and] make it aspirational," Noxon told Vanity Fair. "But we also wanted to tell the story in a way that felt authentic. So it was a tricky balance."
Below, watch a trailer for the film.
Although "every individual who suffers from anorexia has a slightly different experience," Engeln says the film did capture some elements that are fairly typical of anorexia.
"For example, the lead character received multiple rounds of inpatient treatment without improvement. That's unfortunately quite common for severe cases," she said. "The obsession with calorie-counting and the secret exercising (as seen in the film) are typical of many cases as well."
Given the protagonist of "To The Bone" is a white female, it reinforces a stereotypical view of eating disorders. "I would question the idea that the public isn't aware that young white women get eating disorders. I think that's pretty well-known," said University of Chicago associate professor Jennifer Wildes, who hasn't seen the film.
"The media tends to portray eating disorders in a very stereotypical view: They tend to focus on anorexia nervosa or bulimia nervosa, and they tend to portray them mainly in young, white and usually attractive women," she added. "One of the things that we've learned over the past 20 years is eating disorders don't really discriminate. ... Now we're seeing eating disorders in all types of ethnic and racial groups. It's present in men and women across the socioeconomic spectrum."
As an acknowledgment that eating disorders affect more people than just white women, patients living in the group home with Ellen include an anorexic male and African-American woman who eats only peanut butter.
Last year in honor of World Eating Disorders Action Day, members of the cast and crew of "To The Bone" released a PSA detailing nine truths about eating disorders. Watch it below.
---
Throughout production of the film, Noxon said she worked with eating disorder survivors and Project HEAL, a nonprofit which promotes healthy body image and provides grant funding to people with eating disorders who can't afford treatment.
"My goal with the film was not to glamorize EDs (eating disorders) but to serve as a conversation starter about an issue that is too often clouded by secrecy and misconceptions," Noxon said in a June 22 tweet. "I hope that by casting a little light into the darkness of this disease we can achieve greater understanding and guide people to help if they need it."
Despite Noxon's intentions, Engeln says the film "has the potential to glamorize anorexia. The lead character, even when she is near death, looks indistinguishable from celebrities and fashion models we see on an everyday basis. Our culture fetishizes extreme thinness in women; this film risks fueling that tendency."
Both Engeln and Wildes recommend those who are struggling with body image issues or an eating disorder avoid watching the film. "Focus on taking good care of your body and keeping it healthy and strong," Engeln said. "Avoid cues that lead you to focus on how your body looks."
"If you don't have a risk for an eating disorder, watching a show like 'To The Bone,' will not give you an eating disorder," Wildes said. "People who are vulnerable or at high risk of developing an eating disorder or struggling with various stages of recovery – it can feed into aspects of this disorder."
All the media attention garnered by the film led Project HEAL to create a discussion guide to help viewers better understand and talk about eating disorders.
"We wanted to be part of this conversation to educate the public, and ultimately drive greater awareness and understanding," Project HEAL said in a statement. "'To The Bone' sheds light on the severity and complexity of eating disorders — capturing the impact of these perplexing illnesses on both patient and family — while emphasizing that recovery is possible."
Engeln acknowledges that eating disorders are complex, but wished the film included more insights from the film's protagonist.
"In 'To the Bone,' we actually learn very little about what the lead character's struggle is all about," Engeln said. "We hear almost nothing about what she is thinking or feeling. We never learn what her understanding of the disorder is, or the factors she believes make her symptoms better or worse."
"And the film ends just when she decides to re-engage with the world. We don't get to see what that engagement looks like or what she needs from the people around her to help her recover," she added. "Instead, we see hints of a magic flash of insight without ever learning what that particular insight was or why it was helpful. There's no magic in treating eating disorders."

If you are suffering from an eating disorder or body image issues, or need support, consider reaching out to a family member, friend, counselor or health professional. For information, visit the National Eating Disorders Association's website or call 1-800-931-2237. 
---
Related stories: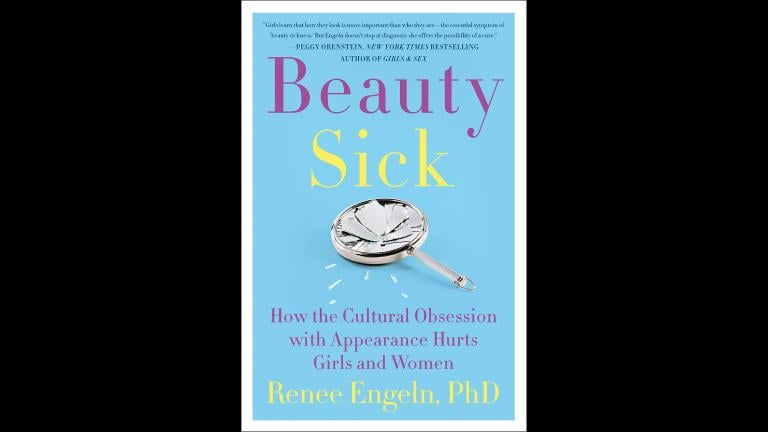 Is Our Cultural Obsession with Beauty Making Us Sick?
May 2: When an obsession with outer beauty gets in your head so much that it makes you sick, that's a serious problem, says Northwestern professor Renee Engeln.
---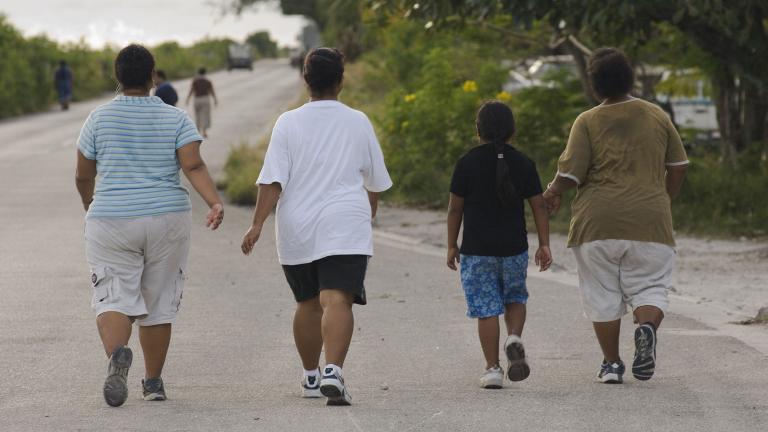 Prevent Teen Obesity, Eating Disorders with Family Meals, Exercise
Sept. 12, 2016: When it comes to preventing teen obesity and eating disorders, parents and health officials should avoid focusing on teens' weight or diet, according to new guidelines. Healthy eating and lifestyle habits should be encouraged instead.
---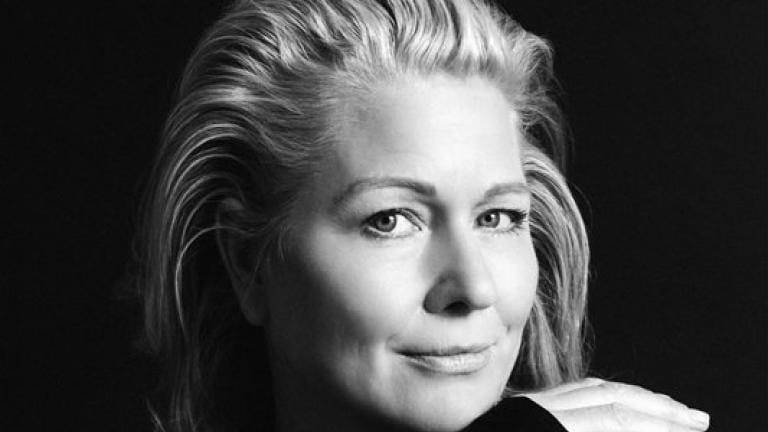 Plus-Size Model Emme Decries Fashion Industry in Chicago-Made Documentary
Sept. 1, 2015: The plus-size model speaks out in Model Diet, a locally-produced documentary criticizing the fashion industry's standards.
---