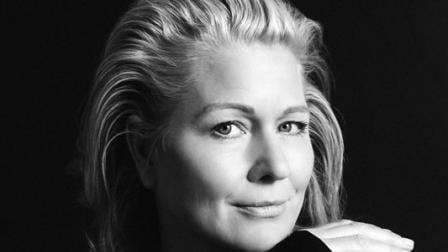 Plus-size model Emme (Photo by Lilly Cummings)
Before plus-sized models like Robyn Lawley and Tara Lynn, there was Emme – the former E! Fashion Emergency host and first ever plus-size model to achieve supermodel status.
More recently, Emme, whose real name is Melissa Aronson, spoke out in the documentary Model Diet, directed and produced by Chicago-based plus-size model Nikki Muffoletto.
Inspired by Muffoletto's own weight fluctuations and struggles as a model, the documentary – which recently placed within the top 10 of some 900 documentaries on the site Musicbed Film Fest – illustrates the dangers of losing weight in order to become a high fashion model.
In the film, Emme talks about what she believes to be outrageous body standards the fashion industry continues to push on models.
"Only 1 or 2 percent of American women could ever fit into this prepubescent, exaggerated, impossible size," she says. "If the average size of an American woman is size 14 in this country, why do we have such an extreme reflecting the image of that person?"
Watch Model Diet
For much of her career, Emme, who was born in New York City and raised in Saudi Arabia, has been outspoken about the importance of healthy body image and its connection to self-esteem.  In her first book, True Beauty—Positive Attitudes & Practical Tips from the World's Leading Plus Size Model, Emme writes about how her stepfather once had her strip down to her underwear at the age of 12 while he took a black marker and circled all the areas of her body where he thought she needed to lose weight.
"I think the seeds were planted very early on that my body was disconnected to my heart and to my soul and to my mind," Emme says in Model Diet.
In 2007, the 52-year-old plus-size model simultaneously separated from her husband and was diagnosed with Hodgkin's disease. Since then, Emme's cancer has gone into remission, she's made a plus-size modeling comeback and, last year, she started Fashion Without Limits – which implemented curriculum changes at Syracuse University in order to better train students in creating and designing plus-size clothing.
She's also weeks away from formally launching Body Beautiful, a series of short films exploring body image issues.
"What we want to highlight is how body image affects all of us," Emme told Chicago Tonight. "We're really cracking open the discussion about – why do we feel so poorly? And how can we stop feeling so poorly?"
Model Diet director Nikki Muffoletto said she's currently reaching out to find a distributor for the film. She said she hopes the film inspires discussion and changes the way women view their body image. 
She recently had a conversation with a woman who referred to her body as "fat." 
"And I said, 'Watch the film, watch it all the way through. You won't feel the same after,'" Muffoletto said. 
Watch a teaser for Body Beautiful below