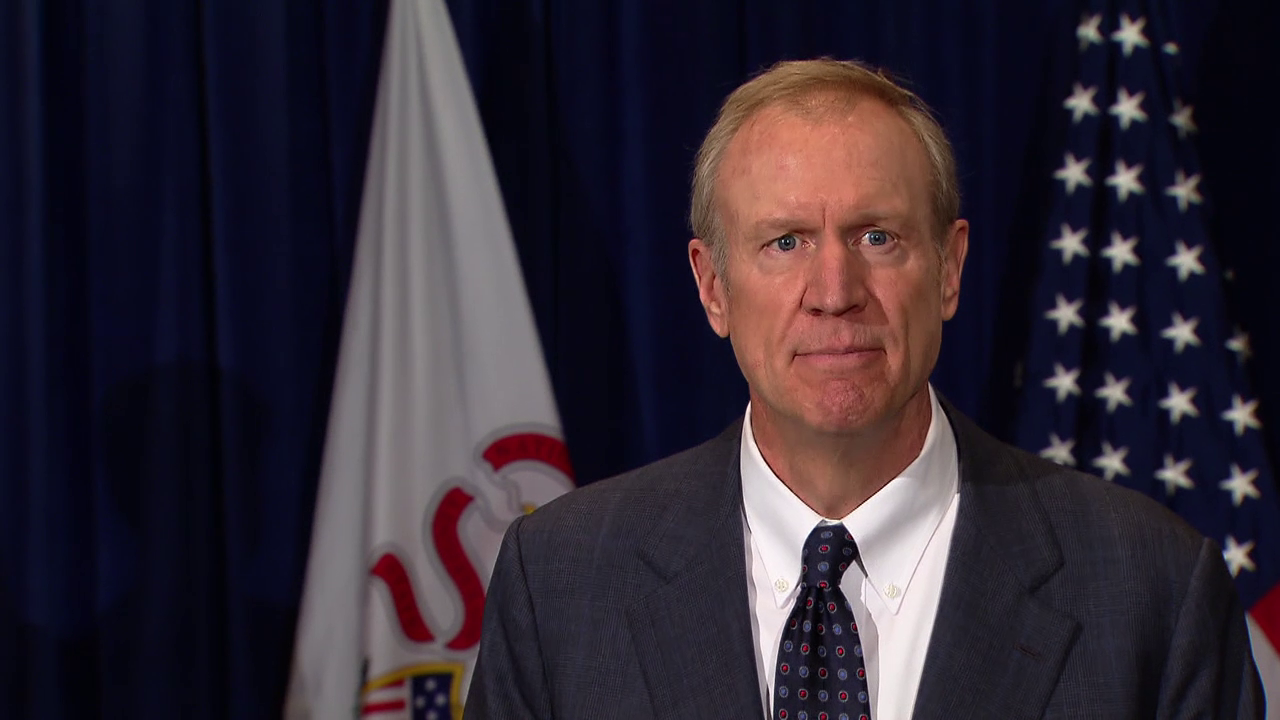 Gov. Bruce Rauner says he'll issue an amendatory veto of Senate Bill 1 to remove a pension "bailout" for Chicago Public Schools. But CPS claims that move goes beyond the governor's authority. (Chicago Tonight)
As districts across the state face the possibility of a delayed start to the school year this fall, Gov. Bruce Rauner and Chicago Public Schools are squaring off over what to do with a potential fix for the state's broken education funding formula.
On Monday, the governor called on Democrats to send him Senate Bill 1 – an evidence-based education formula that's passed both the state House and Senate – so he can issue an amendatory veto to remove what Republicans see as a "bailout" for Chicago Public Schools.
The bill has been held in the Senate on a procedural vote for weeks, keeping it from reaching Rauner's desk. The governor says he wants to pull CPS pension funding from the legislation and instead spread that money across other districts statewide.
That means more money for almost every one of Illinois' 850 school districts – except CPS, which would lose more than $145 million compared to what it would get under SB1's current form, according to calculations from the governor's office.
But in a statement Monday, CPS claims Rauner doesn't have the authority to carry out that amendatory veto under the state Constitution.
"Illinois has the disgraceful distinction of being the worst state in the country for education funding, and Senate Bill 1 reforms that broken system by giving 268 districts more funding per pupil than it provides to Chicago students," CPS spokeswoman Emily Bittner said.
"Governor Rauner's stunt won't pass legal muster, and instead jeopardizes the opening for dozens of school districts around the state. Chicago Public Schools will open on time."
By vetoing CPS teacher pension funding, the district claims Rauner "is changing a fundamental purpose of the legislation – and he would be making a substantial change to the legislation.
"As a result, this amendatory veto exceeds the power of the Governor under the State Constitution."
CPS is the only school district in Illinois responsible for covering its teacher pension payments. SB1 accounts for that by including additional state money to offset the amount of local funding CPS uses to cover the cost both of current pensions and its legacy payments.
Bill advocates say this will put CPS on equal footing with other Illinois school districts who get pension funding from the state.
But Rauner and others see a bailout for the financially troubled district. And his spokeswoman, Laurel Patrick, says Article IV, Section 9(e) of the state Constitution gives Rauner the power to "return a bill together with specific recommendations for change" to the legislature.
"The legislature should send SB1 to the Governor's desk immediately rather than playing games with the education of Illinois students," she said in an email to Chicago Tonight. "Once Governor Rauner receives SB 1, he will take quick and appropriate action through an AV to ensure school funding is equitable for all Illinois children."
State Education Secretary Beth Purvis said previously Rauner supported 90 percent of SB1, but would still refuse to sign the bill.
State senator and SB1 sponsor Andy Manar, D-Bunker Hill, issued a response of his own Monday saying the governor has never contacted him to discuss his concerns with the legislation, and believes Rauner is using Illinois schoolchildren as "leverage for his political agenda."
"Gov. Rauner promised to overhaul the worst school funding formula in the country to the benefit of all Illinois schoolchildren," Manar said. "He promised to be the education governor. Unfortunately, he is more interested in spouting divisive soundbites than in solving the real problems that grip Illinois."
Follow Matt Masterson on Twitter: @ByMattMasterson
---
Related stories: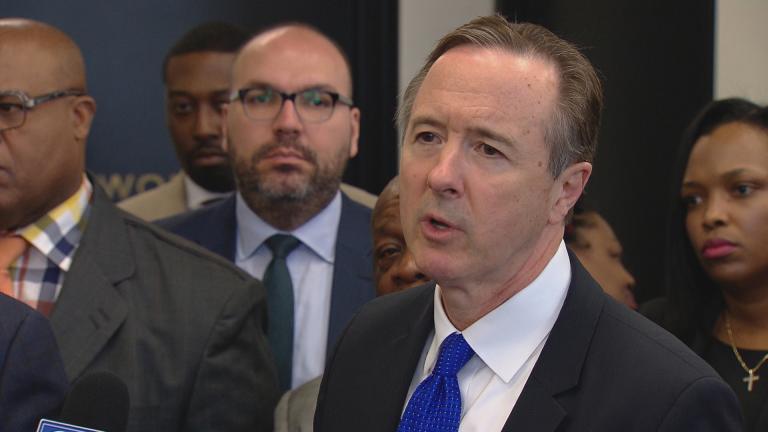 CPS Principals to Receive New School Budgets Next Week
July 14: In a letter sent Friday to principals, CPS officials admit the budget distribution process is taking place "later than anyone can remember." They put blame for the setback on Gov. Bruce Rauner.
---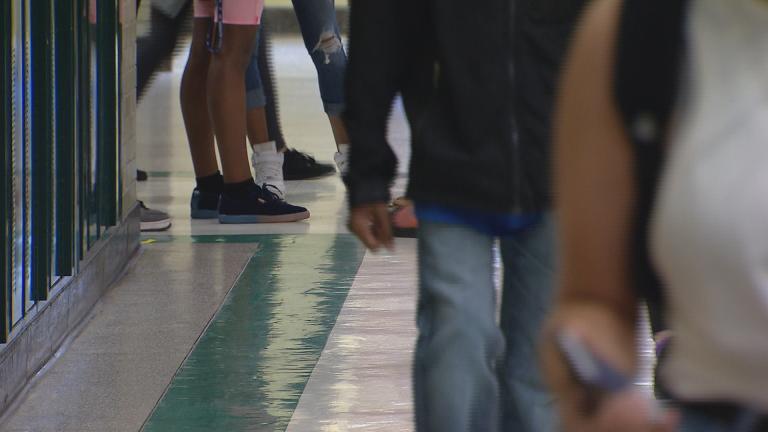 SB1124 vs. SB1: Which is Best for Funding Illinois Education?
June 30: Following successful Illinois House and Senate votes on a Democrat-backed education funding reform bill, Republicans are taking a shot at fixing the nation's least equitable education funding formula.
---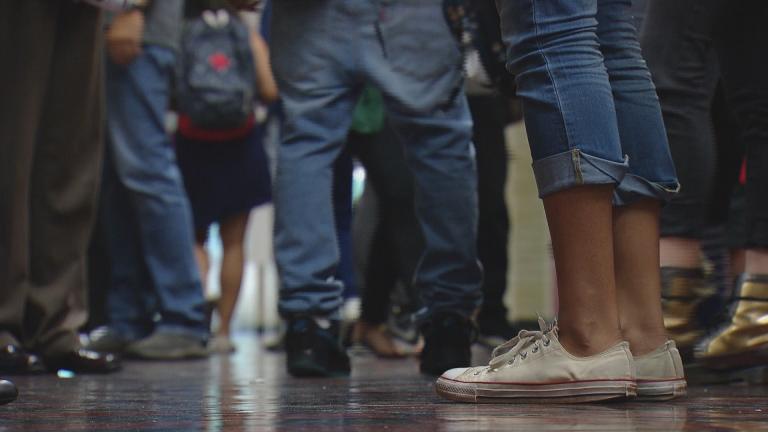 How SB1 Would Rewrite Illinois' Broken Education Funding Formula
June 7: The Democrat-backed bill would increase state funding to every public school district in the state. But it still faces an uncertain future as critics chide what they see as preferential treatment for Chicago Public Schools.
---