Everything about next year's election for governor is on hyper-drive, which is evidenced in candidate's latest quarterly filings, which show campaigns' financial activities from April through the end of last month. 
Although the primary race isn't until March 2018, fundraising puts the governor's race on pace to be one of the most expensive governor's races in the country's history; it may even break that record.
"In the second quarter of 2017, all the gubernatorial candidates raised about $37 million and spent about $14 million. Now for comparison, in the comparable quarter in the 2014 election cycle, about $2 million was raised and $1 million was spent," said director of the Illinois Campaign for Political Reform Sarah Brune. "So you're looking at an exponentially higher amount of spending and fundraising, really on both sides of the aisle."
Gov. Bruce Rauner leads the pack: Recall the $50 million he gave his campaign last year. That sort of self-funding means he has the most cash on hand. He also raised the most this quarter, thanks largely to a $20 million check from Illinois' richest man, Ken Griffin of the Citadel hedge fund.
Mind you, Rauner is also getting outside help that's not counted in those totals. The TV ads, in which he's wearing a flannel shirt and messing around with duct tape, are paid for by the Republican Governor's Association and not his campaign.
The reports don't show any true Republican challenger for Rauner, though the upheaval in his office has ratcheted up talk in some GOP circles.
Democrat J.B. Pritzker is giving Rauner a literal run for his money.
Pritzker, of the Hyatt hotel family, put roughly $14 million of his fortune into his campaign's bank account this quarter and he's made it clear he will keep it up. Pritzker, who has been spending heavily on campaign mailers and television ads, is not asking for donations.
"One of the things you may or may not like about my candidacy is I'm not raising money. The reason that I chose not to do that was predominantly because Bruce Rauner, who people think self-funds, actually takes tens of millions of dollars from the Koch brothers' network," Pritzker recently said.
"And I want you to know that when I stand up in front of you and tell you that I'm for a progressive income tax, and that I'm gonna fight for $15 and that I'm gonna make sure we legalize marijuana, that those are the things I really believe," Pritzker said. "And there's nobody who's gonna call me in the middle of the night who backed me, who wrote me a check or something, who's gonna say to me 'You can't do that thing you said you were gonna do because we won't back you in the next election.'"
Brune says Pritzker's reports follow through on that commitment.
"On one hand someone who completely self-finances are free of the traditional special interests you might think of. On the other hand if only very wealthy individuals have a shot at some of our state and nations' highest offices that creates a real problem for the average person who wants to get involved," she said.
The filings show State Sen. Daniel Biss, D-Evanston, distinguishing himself from the crowded pack by collecting more than a million dollars this quarter: some from relatives and from funds controlled by other lawmakers, but also in smaller, personal donations.
"What is defined as a small, local contribution is sort of on the rise," Brune said. "Some people would consider $500 small. It's small compared to $20 million. It's small compared to $50 million. But for most people that's still a lot of money. So the concern with the rising cost of elections … it elevates everything and it requires everyone to raise more money."
Biss has $2.3 million cash total in his fund.
"Some may be surprised that we're competitive with established brand name candidates, but our fundraising totals confirm what we already know: People looking for an alternative to J.B. Pritzker—and wary of a strategy that tries to out-Rauner Bruce Rauner—are looking to Daniel Biss," his campaign manager, Abby Witt, said. "With each new small-dollar donation and each volunteer hour, we're showing that people are building a movement powerful enough to take on the billionaires and the political machine."
Chris Kennedy, of the Kennedy political dynasty, lifted fundraising limitations that would have otherwise been in effect according to state law when he put $250,000 of his own money into his own campaign in March. 
While Kennedy brought in $704,000 this quarter, he spent nearly all of it already. His expenditures show much of that has gone to consultants and research.
In a press release Monday, Kennedy announced that former U.S. Secretary of Commerce Bill Daley will serve as his campaign finance chairman.
"Illinois residents' votes aren't for sale. They won't replace one billionaire for another. That's why thousands of Illinois residents contributed to Chris Kennedy's campaign," Daley said in the release. "Chris is the only candidate ready to bring fundamental change to Springfield and restore the promise of the American Dream to Illinois families. The latest poll numbers, coupled with the fundraising progress to date from across the state, proves that Chris has the support to do just that."
Daley is the brother of former Chicago Mayor Richard M. Daley and served on Rauner's transition team.
Chicago Ald. Ameya Pawar brought in $139,000 this quarter—less the nearly $156,000 he spent.
Pawar is embarking from Chicago on Friday for a "One Illinois" statewide tour.
"While other campaigns are focused on who has the most money, the most endorsements or who has the most outsider campaign, I'm working to address the serious issues facing communities across the state," Pawar said in a statement this week.
"We're focusing on the intersection of race and class, and how those things manifest themselves in people's day-to-day lives. Many black, brown and white communities living in poverty have been left behind by politicians who put the interests of the wealthy and big corporations over working people. That's part of the reason why I ran for office the first time, and it's largely why I'm running for governor today."  
Although it's early, fundraising totals are a way to see who is viable, who has grassroots support and which candidates are favored by key players and interest groups like.
However, President Donald Trump was elected this year in untraditional fashion, with very little purchased media. So while money talks, it isn't everything. 
For more on campaign finance information, visit the Illinois Election Data website or the Illinois Sunshine's website.
Follow Amanda Vinicky on Twitter: @AmandaVinicky 
---
Related stories: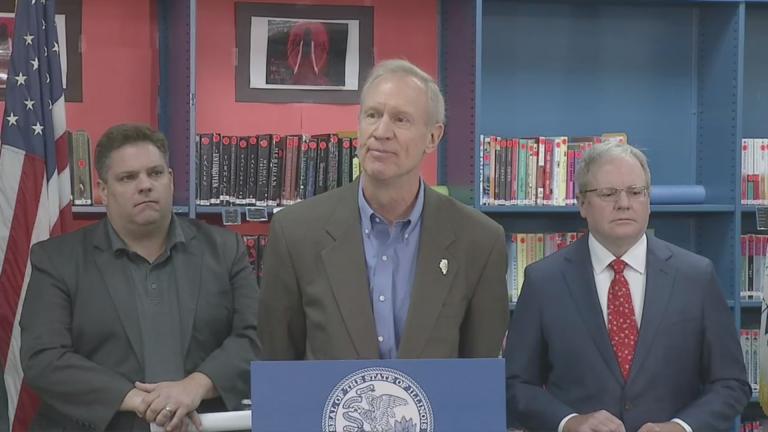 Massive Overhaul in Governor Rauner's Administration
July 17: The exodus continues in Gov. Bruce Rauner's office as old staff members leave and new ones come in. A look at who's out, and who's in.
---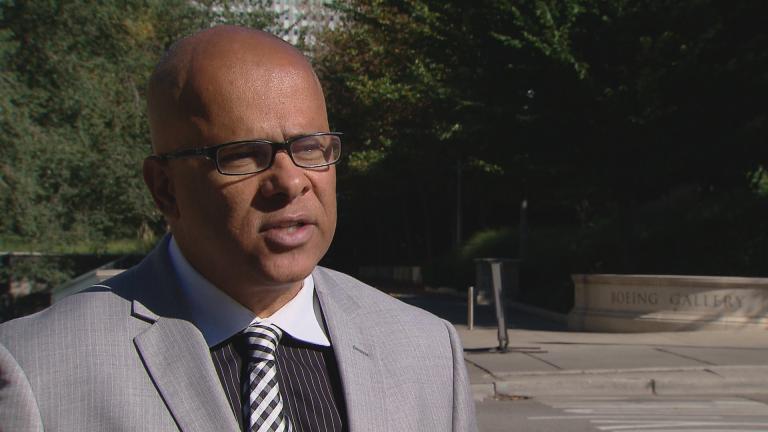 Anti-Violence Activist Tio Hardiman on His 2nd Bid for Governor
July 5: The head of the nonprofit group Violence Interrupters says his platform includes job creation, reducing gun violence, boosting public school funding and bridging gaps between Democrats and Republicans.
---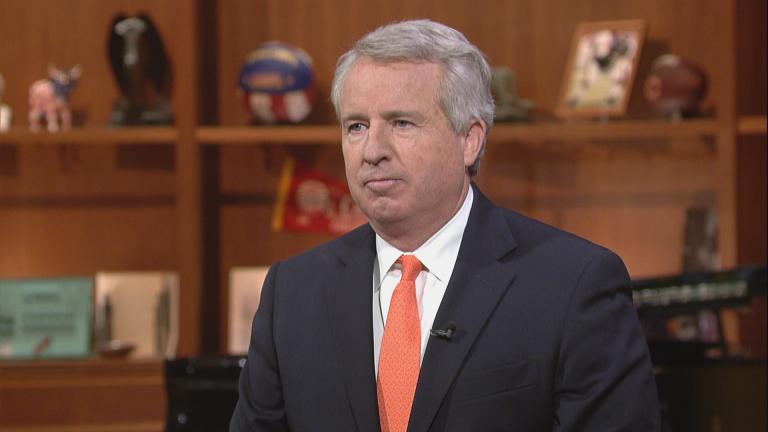 Chris Kennedy Making a Name for Himself in Governor's Race
June 22: In the crowded race for governor, businessman Chris Kennedy's making a name for himself by bucking Democratic Party leaders.
---