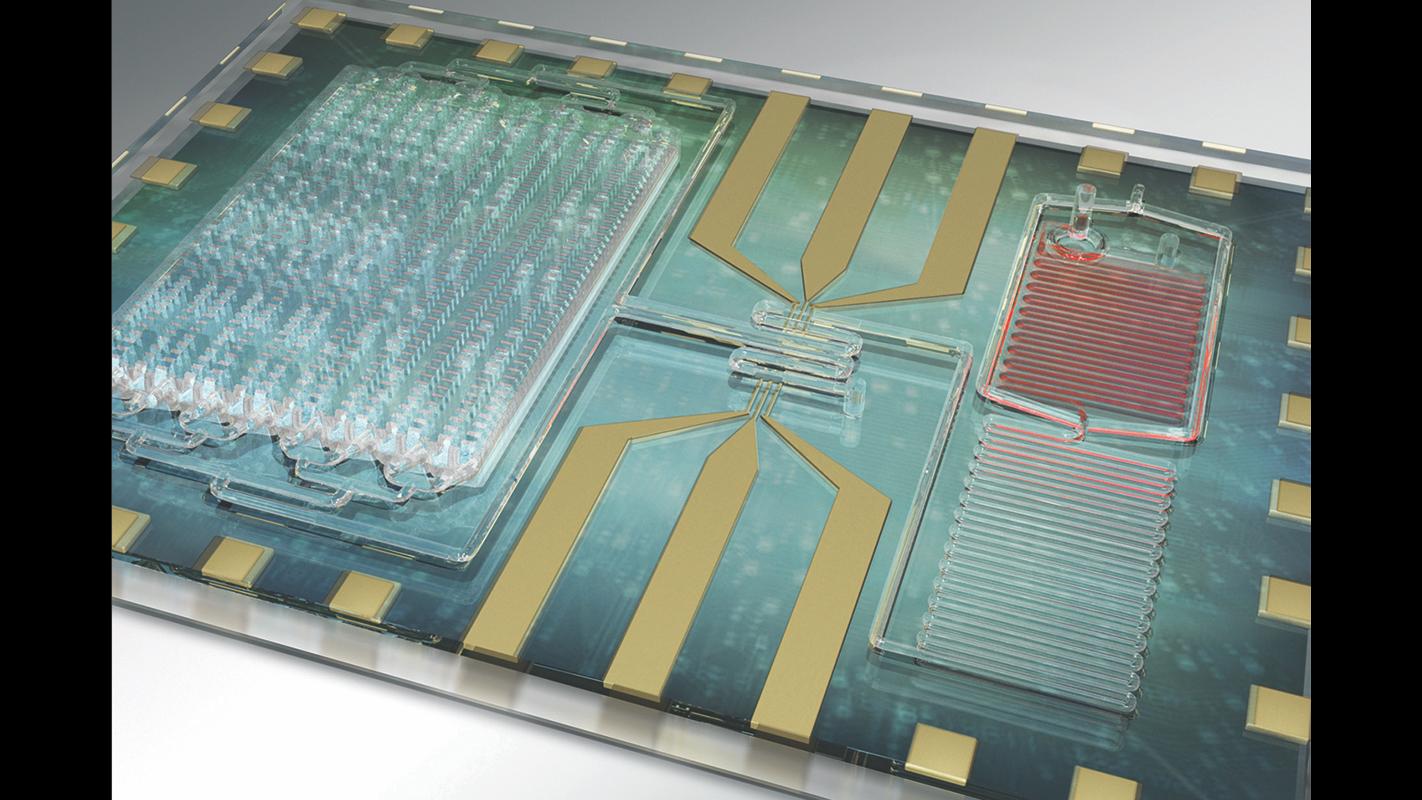 University of Illinois researchers and physicians at Carle Foundation Hospital developed a rapid test for sepsis that counts white blood cells and certain protein markers that surge when a person's immune response increases. (Credit: Janet Sinn-Hanlon)
In hospitals across the U.S., sepsis affects more than 1 million intensive care unit patients each year – roughly 20 percent of all such patients. It's been estimated that between 28 and 50 percent of people diagnosed with the condition die.
Yet detecting sepsis can take days.
Scientists at the University of Illinois and Carle Foundation Hospital are now trying to change that with the development of a rapid test to detect sepsis from a single drop of blood.
Sepsis is caused by a person's immune response to infection. As the body works to fight the infection, immune chemicals are released into the blood, triggering widespread inflammation which can lead to impaired blood flow and deprive organs of oxygen and nutrients, according to the National Institutes of Health.
"Sepsis is one of the most serious, life-threatening problems in the ICU. It can become deadly quickly, so a bedside test that can monitor patient's inflammatory status in real time would help us treat it sooner with better accuracy," said Dr. Karen White, an intensive care physician at Carle Foundation Hospital, in a statement.
Currently, sepsis is detected by monitoring a patient's vital signs – blood pressure, oxygen levels and temperature, among others. If a patient appears to be septic, doctors will often order blood tests to see if they have an abnormal white blood cell count (a common sign of the condition), as well as other tests to identify the source of the infection, according to the NIH.
These tests can take days to identify the source of the infection.
"We want to move the diagnosis point backward in time. The big challenge in sepsis is that no one knows when you get infected. Usually you go to the hospital when you already feel sick," said research team leader Rashid Bashir, a professor of bioengineering at U o f I, in a statement. "So the goal is that someday you can be testing this at home, to detect infection even earlier if you can."
Unlike current protocol that focuses on identifying the source of the infection, the new device focuses on the immune system response. The portable device counts white blood cells and certain protein markers that are known to surge as a patient's immune response increases.
"In some cases, the immune system will respond before the infection is detectable," Bashir said. "This test can complement bacterial detection and identification. We think we need both approaches: detect the pathogen, but also monitor the immune response."
Researchers recently put the device to the test in a study that analyzed how the results from the device compared to traditional tests and patients' vital signs. The study found results from the rapid test device correlated well with the results from traditional tests and with patients' vital signs.
In other words, by measuring white blood cells and certain protein markers with the device, researchers "were able to correlate the diagnosis and progress of the patient – whether they were improving or not," said Umer Hassan, a postdoctoral researcher at the university and first author of the study, in a statement. "We hope that this technology will be able to not only diagnose the patient but also to provide a prognosis. We have more work to do on that."
Scientists are working to incorporate measurements for other inflammation markers into the device to get a more complete picture of the body's response and to enable earlier detection. They also have a startup company, Prenosis Inc., that is working to commercialize the device. 
Follow Kristen Thometz on Twitter: @kristenthometz
---
Related stories: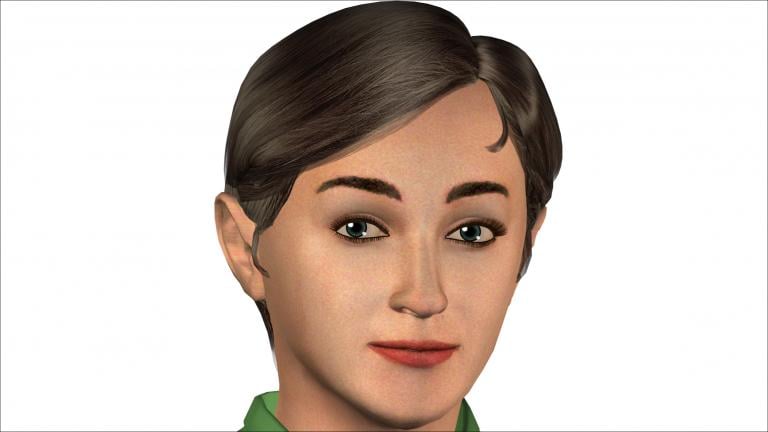 'Paula' Avatar to Ease Communication between the Hearing and Deaf
June 19: A team of researchers at DePaul University is working to bridge the gap between the deaf and hearing communities. Meet "Paula," the American Sign Language avatar they created that translates English into ASL.
---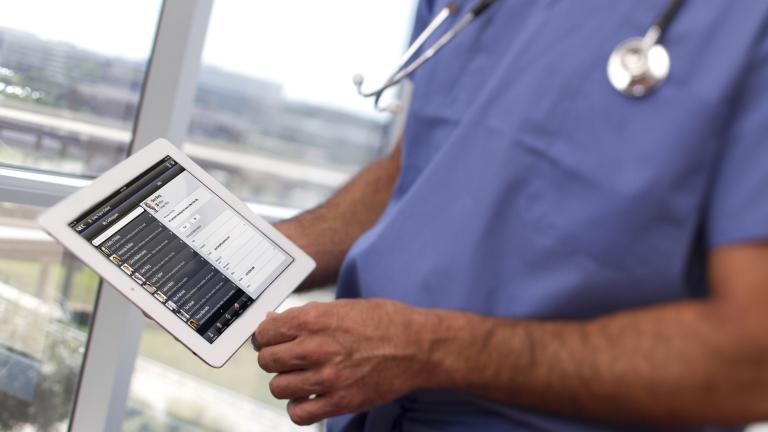 Virtual Doctor in Development to Explain Test Results
May 11: Annual physicals often come with a roster of tests, and the results of those tests can leave many of us scratching our heads. Scientists at the University of Illinois are trying to change that.
---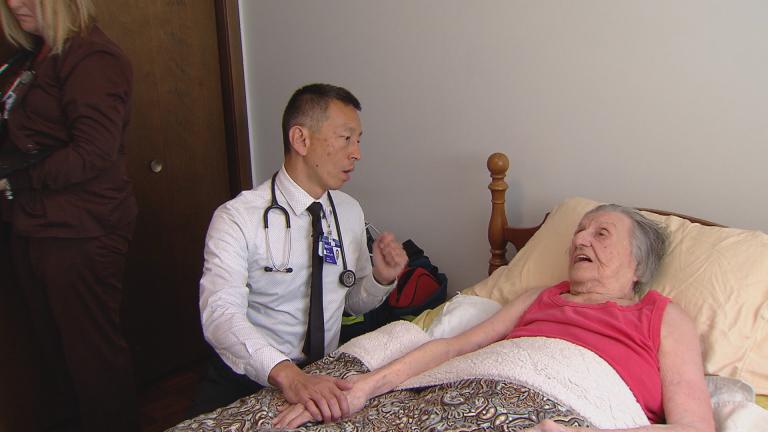 Could House Calls Be the Future of Medical Care?
April 24: Bringing the doctor's office to patients when they're no longer able to bring themselves.
---