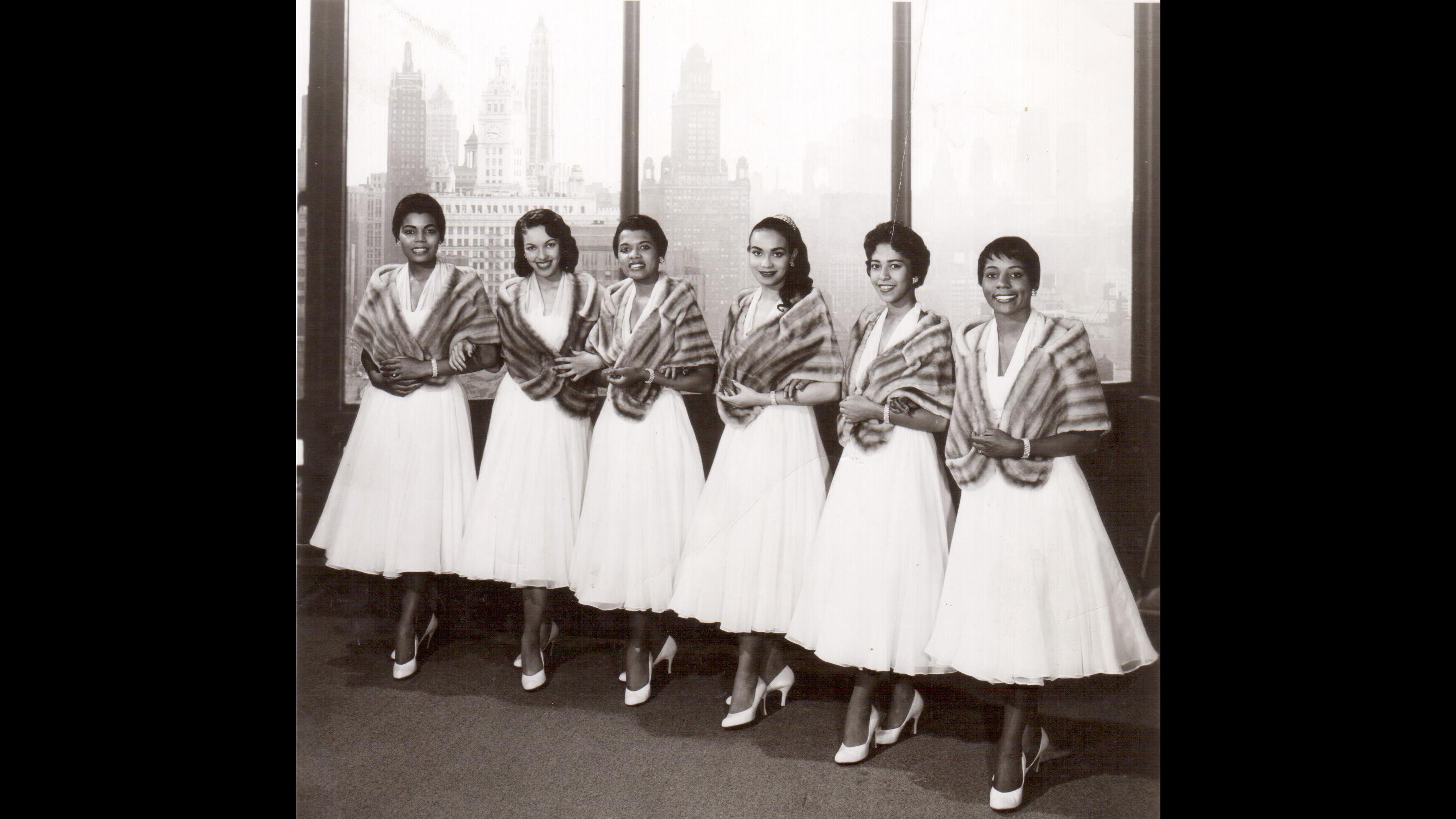 Miss Wonderful 1958 contestants (Courtesy of Ernestine Terry)
In the late 1950s, the Chicago Defender and Pabst Brewing Company sponsored Miss Wonderful 1958, an all African-American beauty contest.
Described as the "Cadillac of beauty contests," the friendly competition featured six Chicagoans between the ages of 18 and 25.
"The fact that you are a Blue Ribbon Miss, eligible to become 'Miss Wonderful 1958' is, in itself, a high personal tribute to you," states a 1957 memo to contestants. "It demonstrates that – not only in looks, charm and personality – but also in character, background and dignity – you are the standard-bearers for two national institutions – the Defender and Pabst – which are intensely jealous of their reputation and integrity."
South Side resident Ernestine Terry was "ecstatic" to be part of the competition. Terry was initially chosen as first alternate for the competition and didn't think she'd have the opportunity to compete. "I was disappointed," she said.
Her luck changed when another contestant had to drop out. "I never dreamed that I would get a chance to actually be in the contest," Terry told the Defender in 1957. "I am thrilled I am the one who has a chance to try to become Miss Wonderful of 1958."
Along with Terry, Chicago residents Myrna Waller, Barbara Brunious, Norma Jean Hayes, Celestine McGee and Eleanor Williamson competed in the contest.
Unlike most beauty pageants that rely on a panel of judges to crown a winner, the Miss Wonderful competition was more democratic, with the public voting for the winner.
People cast ballots by placing Pabst beer caps, Old Tankard Ale bottle tops or the handles from six-packs of Pabst in specially designed envelopes featuring photos of the contestants.
In the video below, Terry talks about public outings with her fellow Miss Wonderful 1958 contestants.
---
Voters would put an "x" next to the picture of the contestant they wanted to be Miss Wonderful and could submit as many ballots as they liked. Ballot boxes were set up at thousands of Chicago retailers, according to the memo.
To get out the vote and spur public interest in the contest, Terry and her fellow contenders made appearances at restaurants, taverns and nightclubs, primarily on the city's South Side where they were often greeted by adoring crowds.
"It made you feel very special," Terry said. "Everybody was very nice, very respectable."
During the contest's approximately four-month run, more than 500,000 votes were cast, and in mid-January 1958, Williamson was crowned Miss Wonderful, according to a January 1958 Chicago Defender article. As the winner, Williamson received a grand-prize package that included a trip to Hollywood, a year modeling contract with Pabst, a Columbia high fidelity console record player, $500 wardrobe and $500 ring. All other contestants received $200 gift certificates.
At Williamson's coronation, Pabst representative Keith Dresser said the contest "was originally designed to offer a career opportunity to an aspiring Negro girl," according to a January 1958 Defender article. "Pabst is proud of each of the contestants who participated in this year's contest. We're more than grateful to each of them individually for the interest they've created in our product."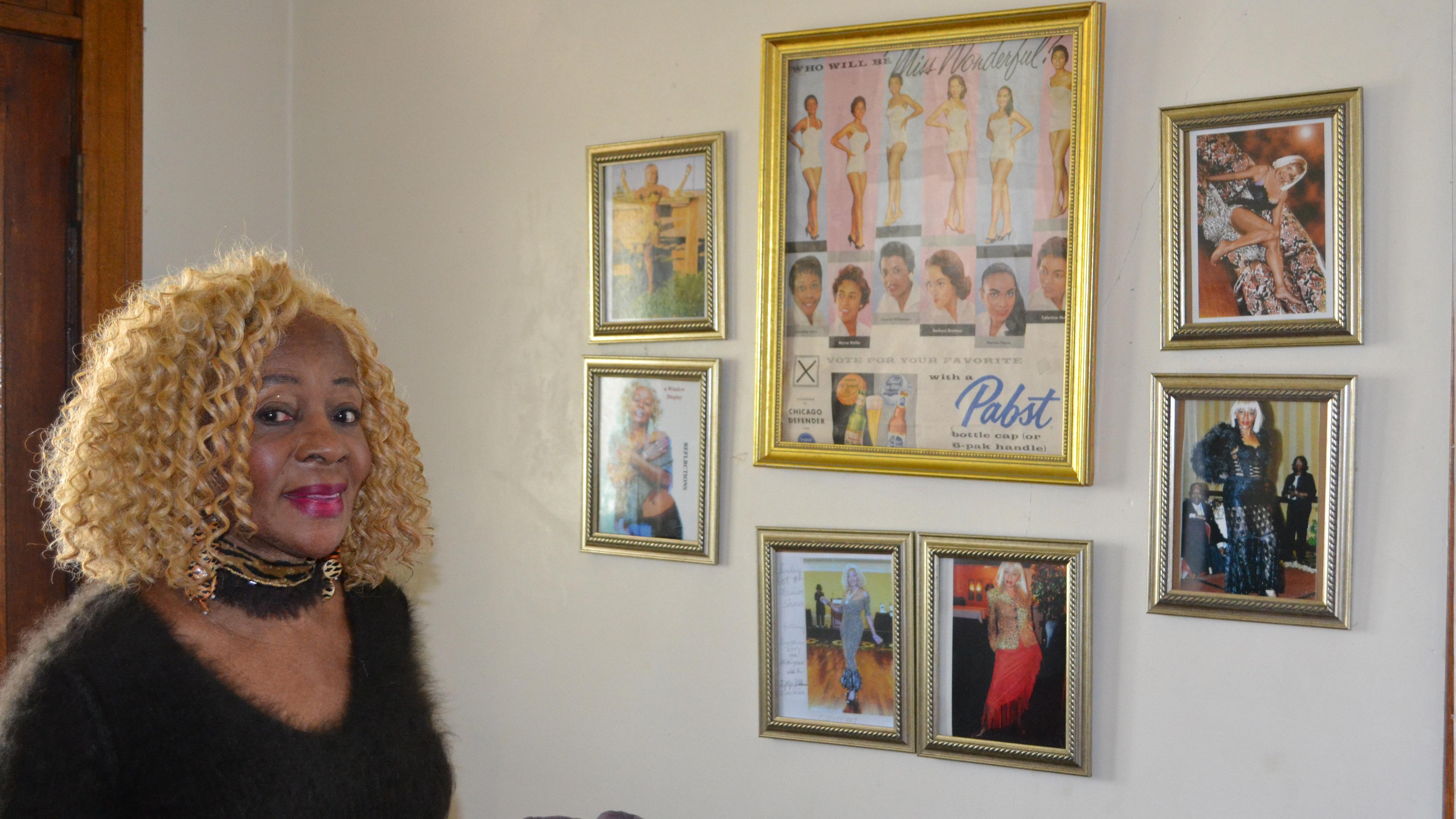 Chicago resident Ernestine Terry began modeling more than 60 years ago. (Kristen Thometz / Chicago Tonight)
Valerie Hutchinson, Terry's daughter, said the contest was "the perfect example" of the power of marketing.
"Most of the time in marketing and advertising they have to get somebody famous or an icon, but they used people in the community and they advertised [that]," Hutchinson said. "I just thought that was great. I'm sure that it boosted the confidence of the participants and the candidates got to go on and do whatever it is they wanted to do."
In a December 1957 memo to contestants, Chicago Defender Director of Advertising Charles A. Davis called the first-of-its-kind contest a success.
"Now, thanks in great measure to your personal charm, public response has been warmly gratifying, and 'Miss Wonderful' is a success as a promotion," Davis said in the memo. "Aside from this, we hope the campaign has been a worthwhile experience for you, and that you remember the first 'Miss Wonderful' contest and us as warmly as we will remember you."
Despite the contest's success, Terry said there was never another Miss Wonderful contest.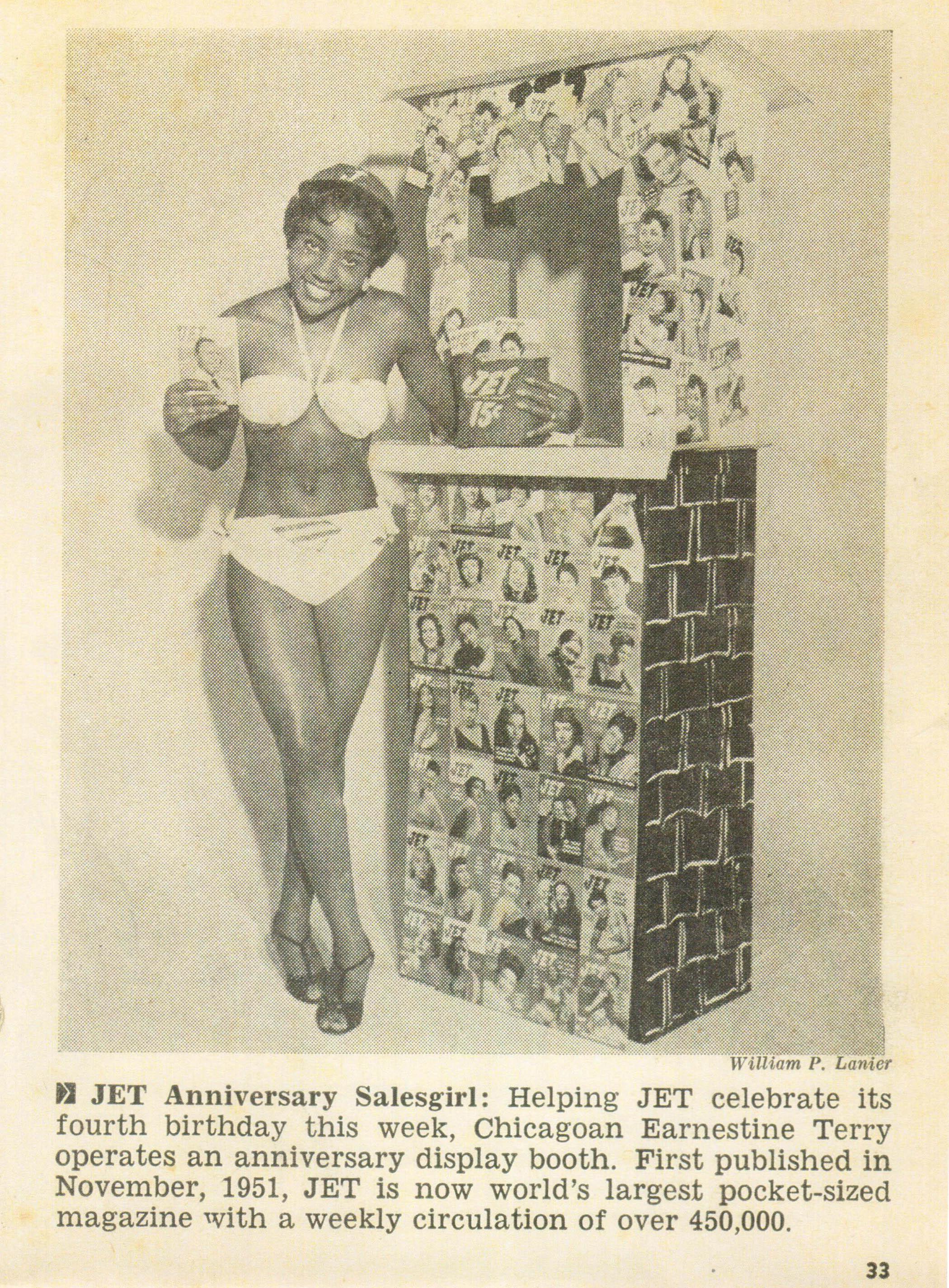 Ernestine Terry poses for Jet magazine in 1955. (Courtesy of Ernestine Terry) For Terry, the contest wasn't her first or last modeling gig. The Arkansas native's first time in front of the camera was for another Chicago institution: Jet magazine.
After being spotted by a talent scout, Terry was chosen to pose for the magazine's fourth anniversary in 1955.
"I was very happy about it," she said. "I wasn't surprised because when I was there for the testing the photographer was very impressed, so he went and got Mr. Johnson ... to see me. And Mr. Johnson spent some time with me and talked to me for a long time."
Terry's self-confidence and determination propelled her to continue to pursue modeling over the years as she held various jobs from working as a representative for a cosmetics company to owing her own business to teaching at City Colleges.
"I always dreamed about it," Terry said of modeling. "Those were my dreams and I knew that it would happen because that's what I wanted more than anything."
As the 60th anniversary of the Miss Wonderful contest approaches, Terry wanted to share her memories of the little-known contest.
"We got a lot of respect and concern – I'll always remember that and the people from Pabst Blue Ribbon Beer. They were really gracious," Terry said. 
More than 60 years after posing for Jet magazine, Terry is still modeling and embracing her "individualistic" fashion.
"That's how I really see fashion: I see it as a being part of an individual and how you feel ... within yourself. That has a lot to do with what a person wears and how he appears," she said. "I feel that fashion is very much of a person and individual." 
Follow Kristen Thometz on Twitter: @kristenthometz
---
Related stories:
'Forgotten Chicago' Uncovers History Worth Remembering
April 20: For nearly a decade, the website Forgotten Chicago has documented the city's storied past. Meet the site's co-founder and editor, Jacob Kaplan.
---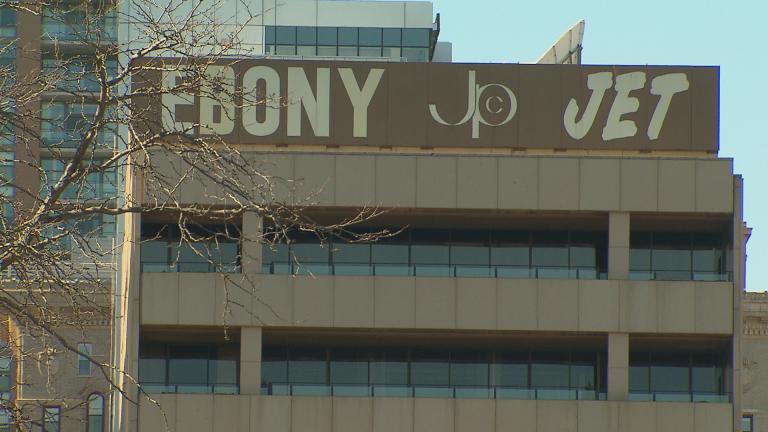 What Landmark Status Could Mean for Former Johnson Publishing Building
Feb. 20: The former Johnson Publishing building is up for landmark status, but what does that mean for the future of the only black-designed high-rise in downtown Chicago?
---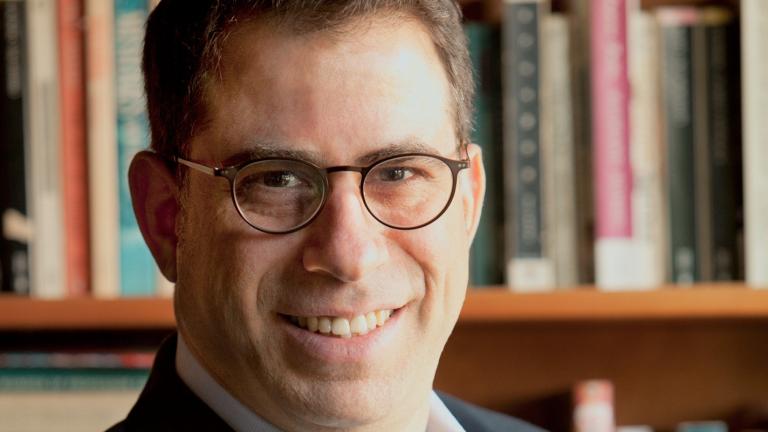 How the Chicago Defender Shaped American History
Jan. 18, 2016: Founded in 1905, the Chicago Defender gave a voice to black Americans during the Jim Crow era and helped along the careers of politicians from JFK to Richard J. Daley. Former Defender editor and reporter Ethan Michaeli spent years conducting research and interviews for his extensive new history book.
---