Thursday will be do or die for an income tax increase and Illinois' first budget since July 2015, under a threat Wednesday from Moody's that the state is under review for a credit rating downgrade that "will provide a limited amount of time for the Illinois General Assembly to finish voting on the measures."
A $5 billion revenue package and $36.1 billion budget advanced at breakneck pace over the holiday weekend, passing the House on Sunday, and then the Senate over Independence Day–twice: The Senate passed the measures, Gov. Bruce Rauner vetoed them, only for the Senate to override him hours later.
Though the Illinois House convened on the Fourth of July and Wednesday morning, so few Representatives showed up that there wasn't enough for a quorum, meaning the House could take no action.
Quorum requires 60. Really, the Reps. who voted (or will) for the tax and budget are who needs to show up if they're to override. That's 71. https://t.co/s3FW1HsoTf

— Amanda Vinicky (@AmandaVinicky) July 5, 2017
---
Speaker Michael Madigan says the House will vote July 6 on whether to override the Republican governor's vetoes.
Rauner promised that he and his team will do "everything we can to push to make sure that my veto is not overridden" and "to make sure this tax hike does not go through."
The governor did not respond to several questions about what he means by "everything possible."
But Madigan—who has been Speaker of the House since 1983 and is known for calculating his every move—predicted that both measures will become law.
"House Democrats look forward to working with our colleagues on the other side of the aisle to begin healing the wounds of the last several years," Madigan said in a statement.
Should Illinois' credit rating be downgraded, the state would be the first in U.S. history to reach "junk" status. That is expected to drastically increase the state's interest rates, and to hinder Illinois' ability to recover from the financial maelstrom caused by the past several years of gridlock, piled atop decades of short-term financial gimmicks and politically expedient decisions that left the state with a historic heap of pension debt.
During an appearance in Chicago on Wednesday prior to Moody's announcement, Rauner seemed to brush aside the threat.
"Speaker Madigan and his subordinates should not be working for Wall Street credit agencies, they should be working for the people of Illinois," the governor said. "We have to put the peoples' concerns—what the people need and want—ahead of all else. The people should come first in Illinois. Not Wall Street, not special interests, not the political class, not the political insiders, not the politicians, not the folks who make money from the government."
Rauner has said he could back a temporary increase in the income tax, but only if it's attached to "reforms" that make the state more competitive and make "structural changes" to Illinois government, such as a freeze in local property taxes, making workers' compensation less expensive for business and limiting how long top lawmakers and state officials can hold elected office.
The income tax measure that passed the General Assembly with mostly Democratic votes, but with the help of 15 Republicans in the House and one in the Senate, would permanently move the personal income tax rate from 3.75 percent to 4.95 percent.  
Follow Amanda Vinicky on Twitter: @AmandaVinicky 
---
Related stories: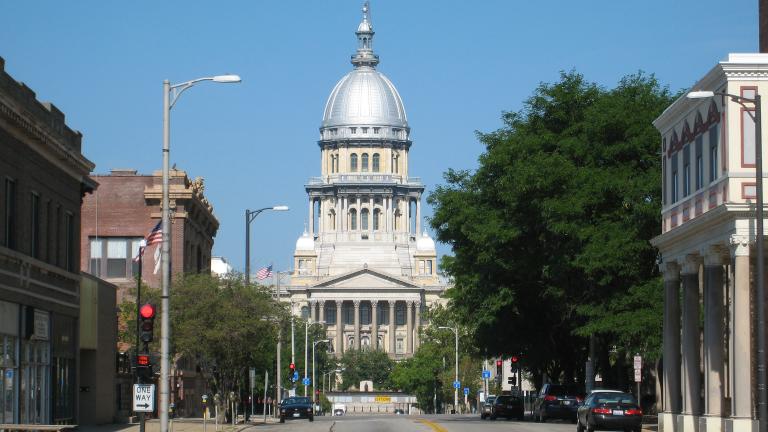 Senate Overrides Rauner Vetoes, but Illinois Still Without Budget
July 4: Illinois is a single step away from having its first budget in years, after a whirlwind of Fourth of July action that saw the state Senate swiftly overriding Gov. Bruce Rauner's vetoes of a $5 billion tax hike and $36.1 billion budget that the senators had passed just hours earlier.
---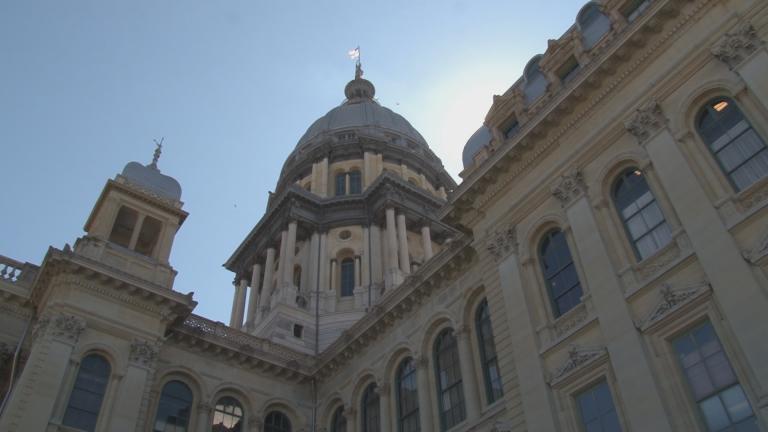 Senate to Call Fourth of July Budget, Tax Vote
July 3: Illinois senators will spend Independence Day voting on a budget and income tax hike. Even if both plans pass, it doesn't necessarily mean Illinois will get its first budget in two years.
---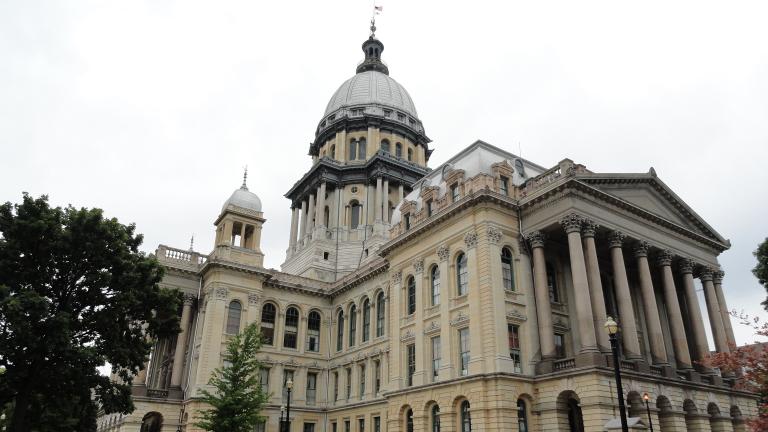 GOP Joins Democrats to Approve Tax Hike in Madigan's House
July 3: In a stunning turnabout from the partisan divisions that has kept Illinois without a budget for the past two years, Republicans joined with Democrats to pass $5 billion in new taxes, along with a $36 billion budget.
---