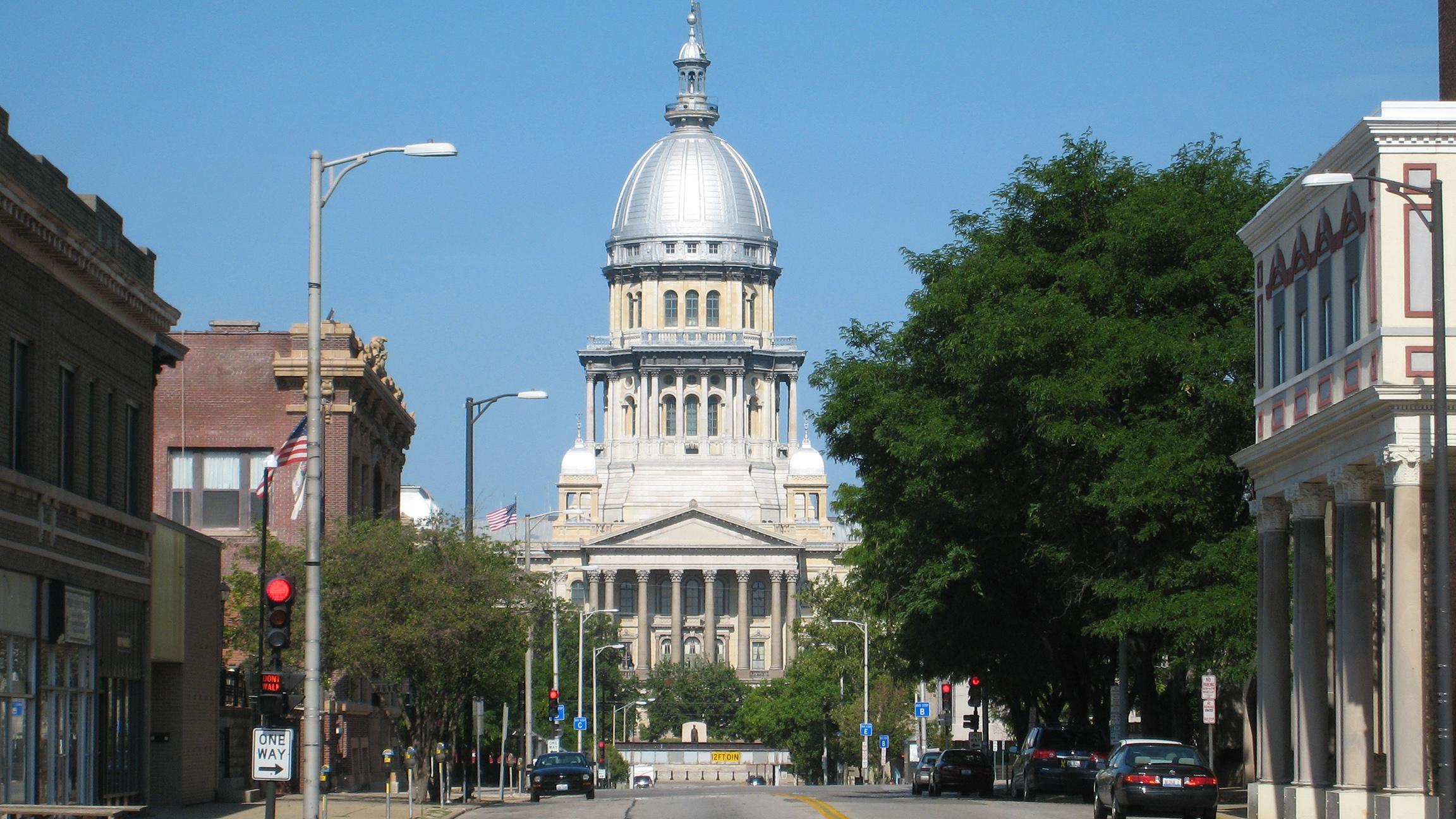 (Éovart Caçeir at English Wikipedia)
Illinois is a single, though crucial, step away from having its first budget in years, after a whirlwind of Fourth of July action that saw the state Senate swiftly overriding Gov. Bruce Rauner's vetoes of a $5 billion tax hike and $36.1 billion budget that the senators had passed just hours earlier.
In order to make it happen, an ailing state legislator—Sen. Bill Haine, D-Alton—traveled to the capitol despite potential health risks. Haine began undergoing treatment in February for multiple myeloma, a form of blood cancer that affects the bone.
The House must now also override both bills in order for them to become law, but there weren't enough representatives in attendance for the House to take any action during its afternoon session. 
Sixty constitutes a quorum, and only 54 of the chamber's 118 members were present. When asked about it, one leading Democrat noted that one legislator had a death in the family, while another's relative was hospitalized.
"Not today," Illinois House Speaker Michael Madigan told Springfield television station WICS Tuesday morning when asked about a vote. "My expectation is that the bills that the Senate just passed will become law and we will have taken a huge step towards correcting the financial imbalances of the state of Illinois."
To be clear: Tax hike will NOT become law today even if Gov quickly vetoes and Senate overrides. Speaker says NO House override vote today. https://t.co/s98hKJV8ZE

— Amanda Vinicky (@AmandaVinicky) July 4, 2017
---
Should that occur, the personal income tax rate will rise from 3.75 percent to 5 percent, retroactive to July 1. Illinois would also regain some stability as a spending plan would once again allow state funds to flow to social services, universities and state vendors that have only seen funding in fits and starts since July 2015.
Even then, money for elementary and high schools would remain a concern. The budget makes their funding contingent on passage of a law that reworks the formula used to calculate how much each district receives from the state. Democrats in the General Assembly this spring approved a measure that would fit the required "evidence-based" criteria, but Rauner has threatened to veto Senate Bill 1 because he says it's a "bailout" for Chicago Public Schools.
The House will reconvene Wednesday, July 5 at 10 a.m.
Madigan spokesman Steve Brown said it's undetermined whether override motions will be called then. He says it's a matter of legislators' schedules.
Earlier Tuesday, the Senate sponsor of the revenue bill, Sen. Toi Hutchinson, D-Olympia Fields, had stressed the "fierce urgency of now."
"We don't have any more time and too late is not good enough. Our choice today is rather simple. And the fights and the ideological things that happen on the field when we're campaigning are to be expected," Hutchinson said on the Senate floor as she made her case. "Right now in this moment in this time on this day the choice is simple: Either we life to fight another day or we watch the state crash."
"We are faced today with the fierce urgency of now ... too late is not good enough." - @ToiHutchinson on Illinois tax hike vote.

— Amanda Vinicky (@AmandaVinicky) July 4, 2017
---
Whether the Independence Day movement will satisfy credit ratings agencies that have been forthright in their warnings of the state slipping to "junk" status, should it fail to get its finances in order, is unclear.
The state did, however, escape downgrades four days into its third consecutive year without a budget after bond houses signaled optimism based on Sunday's budgetary action in the House.
"Fitch will continue to monitor the developments in Illinois. Enacting a budget that sets the state on a path toward budgetary balance and provides a means to address the state's accumulated budgetary liabilities would stabilize Illinois' Issuer Default Rating and related ratings. Temporary or partial measures, or a failure to enact a budget within the context of this session, would result in a downgrade," read a notice from Fitch issued Monday.
Although the tax legislation originally passed the House with a one-vote buffer of 72, legislators are free to switch their votes when, or if, it's called for an override.
It would be unusual for any to do so: Anyone who voted for the hike is already on the record, meaning there is already fodder for campaign season.
But legislators are under intense pressure. A March poll from Southern Illinois University's Paul Simon Public Policy Institute showed that 61 percent of those surveyed oppose restoring the state's income taxes to the roughly 5 percent rate, while only 35 percent favor such an increase.
There are other political considerations as well: Should legislators successfully override Rauner's vetoes, he'll be able to campaign on an anti-tax message while being able to spend its bounties. On the other hand, should the House fail to override the vetoes, leaving Illinois to continue careening without a budget, Rauner would wear the collar as the state's CEO for leading Illinois into "junk" status—a sign of financial ruin.
Rauner has been candid that he will back new revenue, but only if Democrats first pass a contentious economic agenda that they've said is intended to prop up businesses and the wealthy at the expense of unions and the middle class.
"This budget package does not provide property tax relief to struggling families and employers. It does not provide regulatory relief to businesses to create jobs and grow the economy. It does not include real term limits on state elected officials to fix our broken political system," Rauner said in his veto message.
Business leaders have echoed Rauner's sentiment, recently describing this year's legislative session as the "worst-ever" for Illinois companies and competition.
Top Democrats say they'll continue negotiations on Rauner's workers compensation and a property tax freeze per Rauner's "Turnaround Agenda," though Republicans say trust has been fractured since Madigan suddenly called the tax vote as ongoing talks were headed toward a comprehensive deal.
House Republican Leader Jim Durkin didn't attend meetings Madigan called on Monday and Tuesday.
"I'm disappointed that Leader Durkin has chosen not to attend our leaders meeting for the second day in a row. Democrats are committed to working with Republicans to find common ground on the remaining non-budget issues that have long been prioritized by the other side of the aisle, but we can only do so if Republicans are willing to negotiate with us. It is my hope that Leader Durkin will return to the table to discuss the issues that he and Governor Rauner have insisted by considered alongside the state budget," Madigan said in a statement.
Despite declarations from proponents of the fiscal year 2018 budget that the spending matches expected revenues—thanks in part to the tax increase—the governor says it is $2 billion out of balance.
"This budget will require even more tax hikes to balance the budget and pay down the bill backlog. This budget puts Illinois on track for major future tax increases and will lead us to become the highest taxed state in America in the coming years," Rauner wrote.
The Democrat-sponsored budget nonetheless spends $1.2 billion less than the proposal Rauner offered in February, and makes near across-the-board 5 percent cuts to state agencies. Universities budgets would be cut deeper, while early childhood and K-12 education would see increases.
Rauner, who faces a stiff re-election battle next year, used political language atypical of an official veto message, in rejecting the bills. He repeatedly referred to the tax plan as "Michael Madigan's 32-percent permanent income tax increase."
Despite that characterization, the trio of measures making up the budget—the spending plan (Senate Bill 6), the tax package (Senate Bill 9) and the budget implementation bill, or BIMP (Senate Bill 42)—relied on bipartisan support in order to pass both chambers: 15 GOP state representatives broke ranks to help pass the tax measure on Sunday; a single Republican senator did so on Tuesday.
"Today I voted my district," Sen. Dale Righter, R-Mattoon said.
His 55th Senate district contains Eastern Illinois University in Charleston, one of the institutions hardest hit by the lack of state funding.
Higher education spending during Illinois' last full year's budget—in 2015—was $1.9 billion; universities and community colleges collectively received $2.2 billion for the past two years put together.
"It's been very harmful for Eastern Illinois University. You've seen enrollment drop. I think the biggest reason enrollment has dropped at Eastern is because of the concern many have had with regards to the fiscal stability of the university system as a whole," Righter said of the impasse. "Simple fact is Eastern Illinois University, while getting I think the second lowest per pupil funding of all nine state universities, is one of the highest ranked universities in the Midwest for colleges its size. It does an outstanding job."
Righter went on to blame Madigan for that.
"(Universities) along with a lot of other entities have suffered during this standoff in which we've been unable to get the leader of the Democratic Party, Michael Madigan, to be reasonable when it comes to economic reforms."
Why would Republican Righter have been the only GOP senator to vote for the tax hike? Three letters: EIU. @eiu https://t.co/apwFonh8gM

— Amanda Vinicky (@AmandaVinicky) July 4, 2017
---
Righter, who has developed a reputation as a conservative, vocal and local Republican during his nearly 20 years in the General Assembly, said he is not concerned whether his support for a tax hike will hurt his political future—including whether the vote will earn him an opponent in next year's primary.
After Republican Sen. Sam McCann of Plainview cast a vote on a union arbitration bill that was contrary to Rauner's position, the governor funded and campaigned for McCann's Republican challenger in the 2016 race.
"I enjoy as much as anyone the sometimes caricature the media likes to paint of the governor as this angry vengeful guy. Not at all. I've spoken with the governor's office, I spoke with my leader (Senate GOP leader designee) Bill Brady. Both were very respectful. They understood very well that I had to represent my district," Righter said.
Righter's vote allowed the tax measure pass the Senate with the bare minimum 36 votes required.
To reach that threshold, longtime Democratic Sen. Haine made his first appearance at the capitol in months.
"This has been a trying time for both my family and me. However, being present to help bring stability back to the state is of absolute importance. Although I have been facing some hardships over the last few months, this is bigger than me. This is about the citizens of Illinois and ensuring they have a future in this great state," Haine said in a statement.
Two Democrats voted against the tax hike: Sen. Tom Cullerton, D-Villa Park, (a distant relation of the Senate President, John Cullerton, who did support the measure) and Sen. Julie Morrison, D-Deerfield. Senators T. Cullerton and Morrison each represent "targeted" districts that could lean Republican.
Follow Amanda Vinicky on Twitter: @AmandaVinicky 
---
Related stories: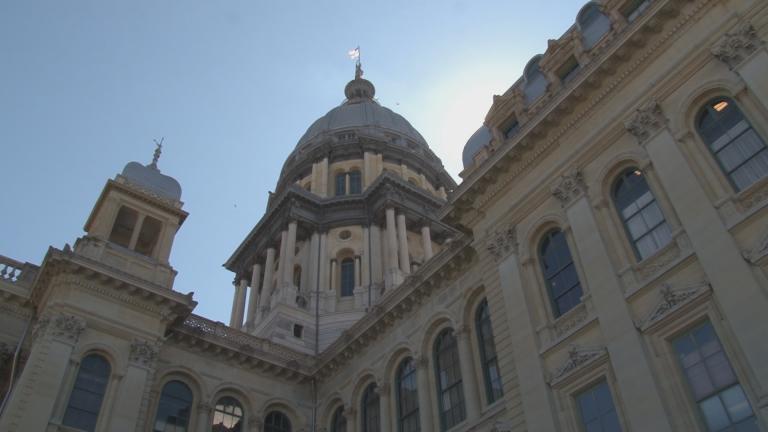 Senate to Call Fourth of July Budget, Tax Vote
July 3: Illinois senators will spend Independence Day voting on a budget and income tax hike. Even if both plans pass, it doesn't necessarily mean Illinois will get its first budget in two years.
---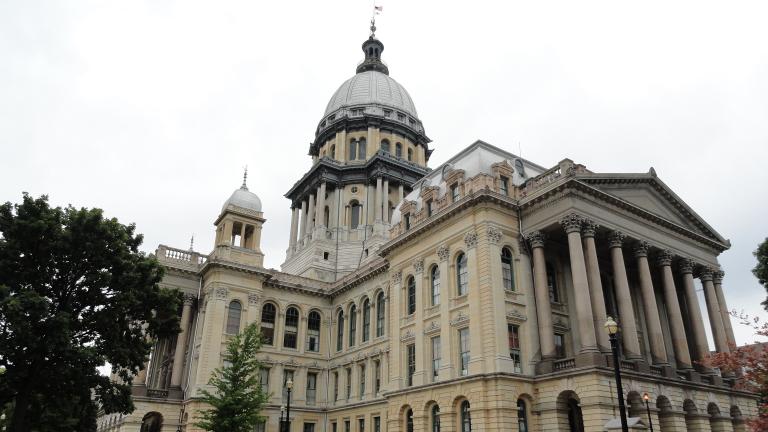 GOP Joins Democrats to Approve Tax Hike in Madigan's House
July 3: In a stunning turnabout from the partisan divisions that has kept Illinois without a budget for the past two years, Republicans joined with Democrats to pass $5 billion in new taxes, along with a $36 billion budget.
---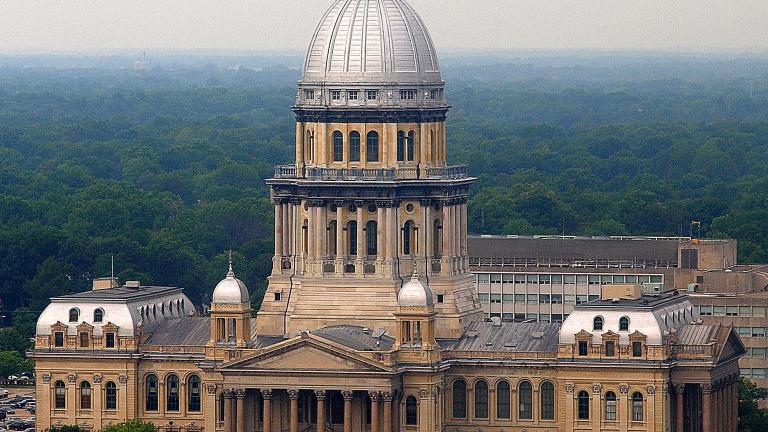 Mixed Signals, Finger-Pointing as Illinois Begins 3rd Year Without Budget
July 1: Illinois escaped an immediate slump to "junk" bond status as it began its third consecutive year without a budget—a politically depraved condition that's a first for modern state governments.
---