GOP Joins Democrats to Approve Tax Hike in Madigan's House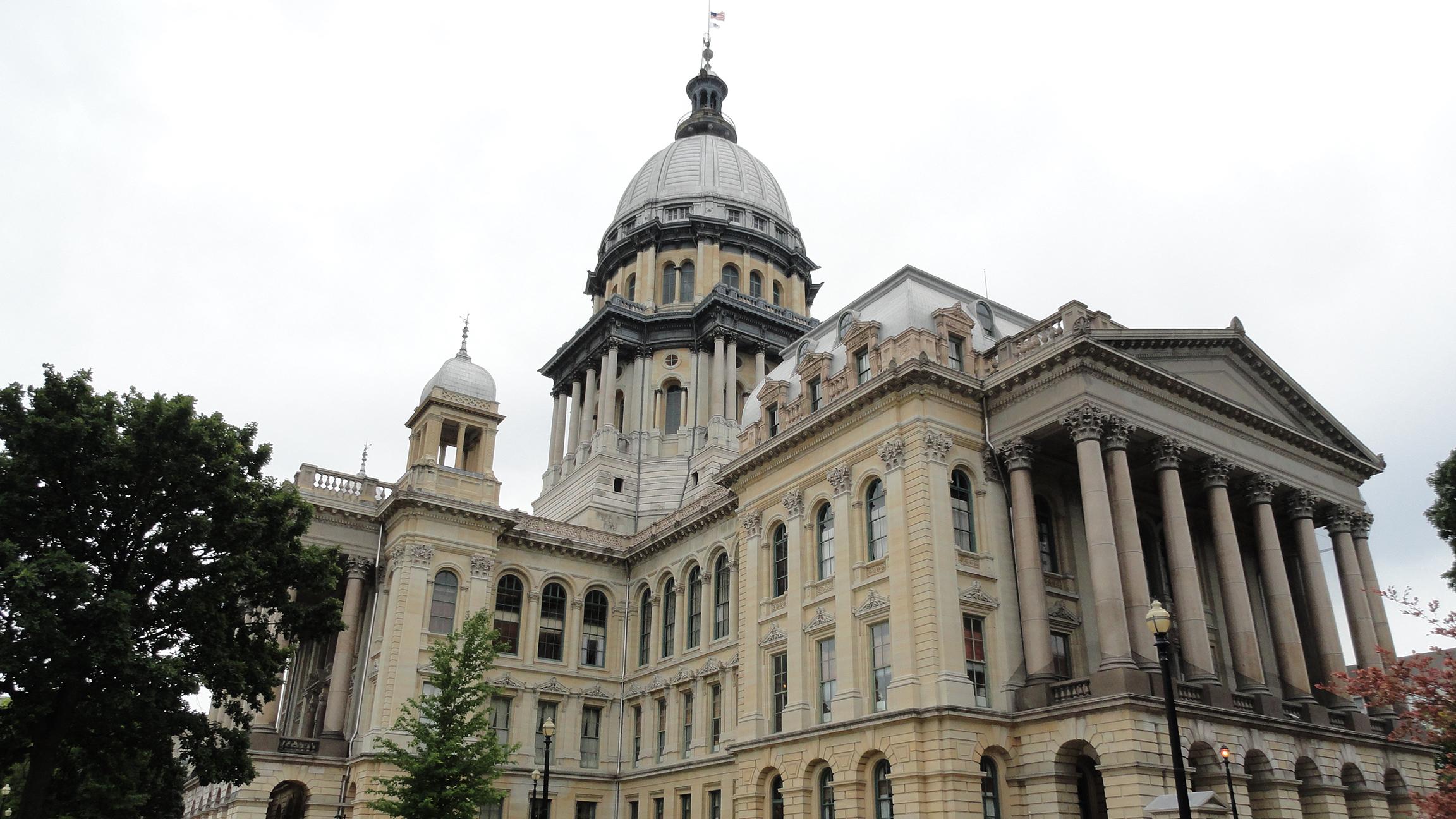 (Meagan Davis / Wikimedia Commons)
In a stunning turnabout from the partisan divisions that has kept Illinois without a budget for the past two years, Republicans joined with Democrats to pass $5 billion in new taxes, along with a $36 billion budget.
Though significant, there's no certainty it will put the political turmoil to an end.
"Nobody should celebrate should this bill pass because we should have never gotten to this point to begin with. It is shameful and it is embarrassing. And never should we have gotten to the point where we literally are on the brink of collapse for the state of Illinois," Rep. Mike Unes, R-East Peoria, said at the start of an emotional speech.
In advocating for tax because "we have no money" and to end this "insanity," GOP Rep. @mikeunes of Peoria area quoted "do good anyway" poem

— Amanda Vinicky (@AmandaVinicky) July 2, 2017
---
In what is seen as a repudiation of the governor and his "Turnaround Agenda," Unes was one of 15 of the chamber's 51 Republicans to vote for the tax measure, which passed 72-45—enough to override a gubernatorial veto.
Gov. Bruce Rauner immediately promised to veto what he dubbed "Madigan's" tax hike—a hit at his political nemesis, longtime Illinois House Speaker and Democratic Party Chair Michael Madigan.
The Senate must first pass Senate Bill 9 before Rauner is to get that chance. 
It is not yet clear whether Republicans in the Senate, who are under new the new leadership of Sen. Bill Brady since the resignation Saturday of former Minority Leader Christine Radogno, will break ranks as some of their House colleagues did by voting for the legislation. Democrats hold more than enough seats in the Senate to reach the 36-vote threshold without any GOP support, but Democrats fell short of that number when they unilaterally passed similar budget and tax measures in May.
If Rauner does veto the plan, he will be able to run for re-election without the albatross of having been the Republican responsible for permanently bringing the income tax rate up from 3.75 to 4.95 percent—a 32 percent jump. But without the tax hike, he could take on the title recently bestowed him in a Wall Street Journal article: "Governor Junk."
Bond houses have warned that Illinois is on the precipice of being the first-ever state to reach the notorious rating of "junk" status without a resolution to the prolonged impasse. Downgrades are possible any day.
Rep. Steve Andersson, R-Geneva, led the effort of trying "to convince people it was the right thing to do" and bringing other Republicans on board, despite opposition from Rauner and the governor's ally, House Minority Leader Jim Durkin. Andersson says the vote had to take place right away because of the looming threat of a downgrade from which Illinois might never have been able to recover.
In voting for the tax hike before Rauner's sought-after reforms, the governor loses leverage in future negotiations.
But Andersson says Democrats still have incentive to work with Rauner on his wish list.
"The governor still needs to sign this," he said. "There is a motivation to get to a 'yes' from him so that we don't have to come back and override"—something there is no guarantee would succeed.
Rauner has other considerations as he calculates his next moves.
The governor has made education foremost in his spending priorities. The budget, Senate Bill 6, contains a provision that says schools can only be funded if Illinois moves to an "evidence-based" formula.
The General Assembly passed such a formula overhaul in May, but Rauner says it's a "bailout" for Chicago Public Schools.
Likewise, Rauner has continually called for a "balanced" budget, which is difficult, it not impossible, without more money from taxes.
"Today, Democrats and Republicans stood together to take a crucial step toward reaching a compromise that ends the budget crisis by passing a fully funded state budget in a bipartisan way. While none could say this was an easy decision, it was the right decision; it's clear that a budget package that cuts billions of dollars in state spending and also provides new revenue is the only path forward," Madigan said in a statement.
The vote was risky for many lawmakers given that 2018 election robocalls and campaign mailers have already been making their way into constituents' voice mail and mailboxes.
"Now I know that by voting for this there's going to be threats, there' going to be bullying tactics. It's already happening," Unes said. "For me—today, right here, right now—this is the sword that I'm willing to die on, and if it costs me my seat, then so be it."
Other Republicans fought the plan, which Democrats had revised hours earlier.
Rep. Peter Breen, R-Lombard asked "who in their right mind" would agree to sending their money to Illinois government; Rep. Sheri Jesiel, R-Winthrop Harbor, asked "who's protecting taxpayers?"
"Because there's minimal, if any, structural changes in our spending it won't be long before we're doing the same thing again: Arguing for tax increases for the spending that we've never learned to get under control," Jesiel said. "I insist on systemic reforms before I request one of them to pay one more dime in taxes of their diminishing paycheck."
Still, that Republicans splintered off can be perceived as a rebuke of Rauner, and his "Turnaround Agenda." Rauner has long maintained that he would only agree to higher taxes if Democrats reform workers' compensation, freeze property taxes and ease restrictions on local government consolidation—all changes he says will make Illinois more economically competitive.
Follow Amanda Vinicky on Twitter: @AmandaVinicky 
---
Related stories: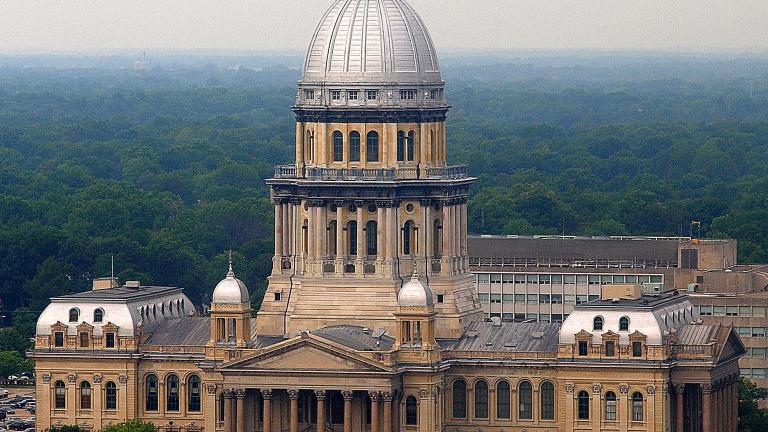 Mixed Signals, Finger-Pointing as Illinois Begins 3rd Year Without Budget
July 1: Illinois escaped an immediate slump to "junk" bond status as it began its third consecutive year without a budget—a politically depraved condition that's a first for modern state governments.
---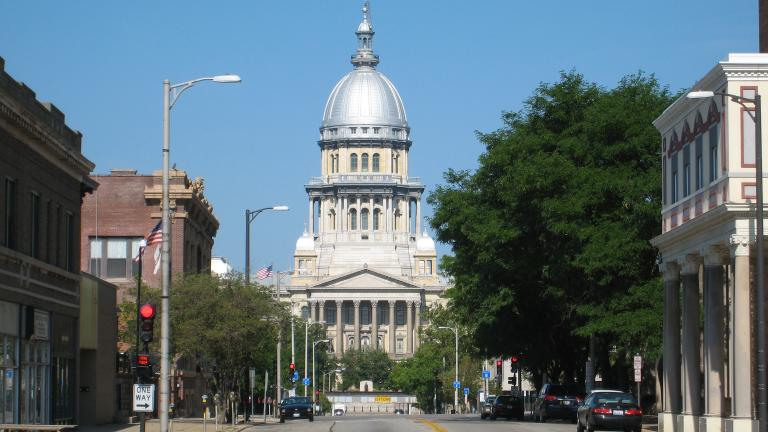 Illinois: On the Brink of a Deal, or a Disaster
June 30: The state will begin a third fiscal year without a budget in place, despite a potential breakthrough Friday morning, when a $36.5 billion spending plan cleared a major hurdle in the Illinois House.
---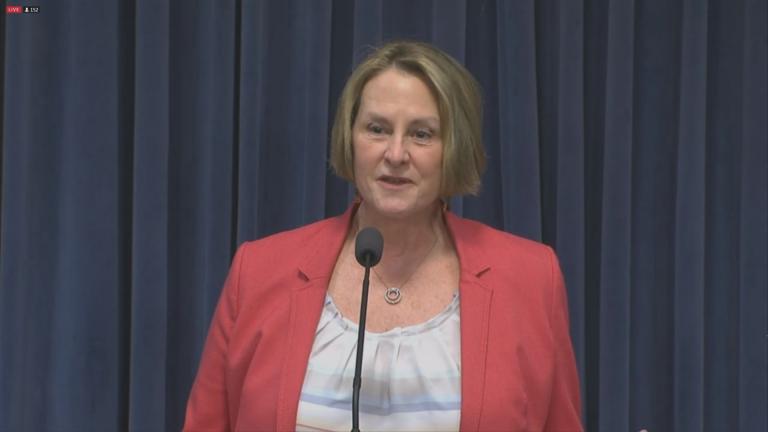 Radogno Resigns, Democrats Introduce Tax Plan
June 29: Two days before a Springfield special legislative session is scheduled to end, Illinois Senate Minority Leader Christine Radogno announced she will resign Saturday.
---