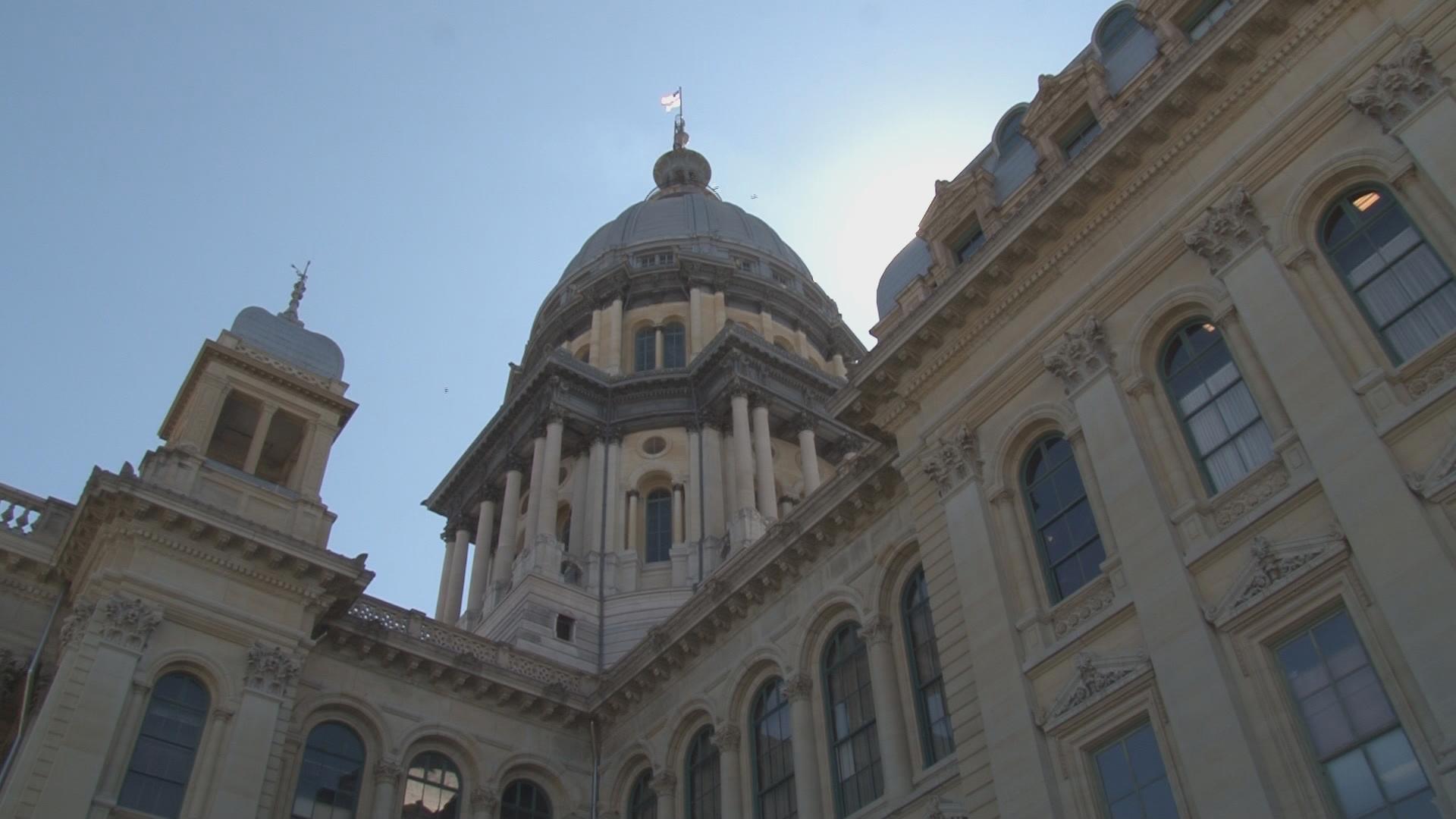 Illinois senators will spend Independence Day voting on a budget and income tax hike.
Unlike in the House, it's expected that Democrats may go it alone and advance the measures without any Republican support.
Even if both plans pass, it doesn't necessarily mean Illinois will get its first budget in two years. Gov. Bruce Rauner on Monday doubled down on his threat of a veto.
"Illinois families don't deserve to have more of their hard-earned money taken from them when the legislature has done little to restore confidence in government or grow our economy," Rauner said in a video message.
If it comes to that, House Speaker Michael Madigan says he will "work for the override just as we worked for the passage of the bill at the initial passage stage."
That could be set in motion right away, making for a long day and night of fireworks inside the capitol on the Fourth of July.
It comes as ratings agencies have a watchful eye on the state budget. They'd warned that the state could be the first in history to reach "junk" status. No downgrades have come yet, with Fitch declaring weekend action "progress" and Standard & Poor's declaring that Illinois took a "crucial step" toward ending its budget impasse.
The House on Sunday voted for a $36 billion budget that's to be paid for, in part, by increasing the income tax on individuals from 3.75 percent to 4.96 percent, retroactively effective to July 1. The corporate tax rate would jump from 5.25 percent to 7 percent. Collectively, the taxes would raise $5 billion in new revenue.
A group of 15 Republican legislators – 11 of whom were from downstate, in districts that are home to public universities, prisons, mental health centers and other entities and services that are highly dependent on state government—broke ranks, and voted for the tax hike despite Rauner's opposition.
"I think that what you saw with Republicans engaging in bipartisan support through the bill in my judgment was a reaction to the positions adopted by Gov. Rauner, the tactics employed by Gov. Rauner and his staff over several months," Madigan said. "So we have not had a normal legislative process in the Illinois legislature because there has been an undue level of intimidation by the governor and his staff relative to people in the legislature."
Rauner and major business groups have publicly backed higher taxes, but only if "reforms" are enacted first. They say a deal was imminent – one business leader declared that business was "one sentence away" from signing off on a workers' compensation compromise – only for the rug to have been pulled out from under them by Democrats when Madigan suddenly announced the tax vote.
"For two years we've been working to find common ground on a balanced budget. As recently as three days ago we believed that was possible," Rauner said in his video. "The legislature could have passed a tax hike/no reform-balance budget two years ago. Instead, they allowed Mike Madigan to play his political games, passed phony budgets, racked up our debt and inflicted pain on the most vulnerable.  All of this to force a permanent, 32 percent tax hike."
Rauner and Madigan's messages speak to the essence of the gridlock that has all but sunk Illinois' finances as well its social services and universities. Rauner says Madigan is to blame for spending the past two years refusing to work with him on the governor's prescribed path for getting Illinois' business climate on the right path. The Speaker says all of the distress caused by their fighting "didn't have to happen. It should not have happened. All of this could have been resolved in 2015" had only Rauner not tied his economic agenda to the budget.
Madigan – who has been Speaker of the House since 1983 and has a reputation for running a tight political ship that bestows rewards to those who show loyalty—says he doesn't use "intimidation."
"I only engage in persuasion. I work with my members. We thoroughly discuss these issues in our caucus. And my method is to use intellectual persuasion to persuade Democratic members, and sometimes Republicans, on the wisdom of a position for a vote," Madigan said. "I don't engage in intimidation. I don't engage in threats. And you won't find one member of the legislature that would ever tell you that I've done that. I just don't believe in it. I've been here long enough to know that it doesn't work."
One of the Republicans who voted on the tax and budget bills (Senate Bill 6 and 9 respectively) – Rep. Chad Hays of Catlin in east central Illinois – blamed both Rauner and Madigan for a toxic atmosphere in which "blame, press conferences and talking points have replaced governing" that he said has made "functionality of the Illinois General Assembly today simply untenable and counterproductive." Hays said that he will step down at the end of his term instead of running for re-election next year.
Hays went out of his way to commend House Minority Leader Jim Durkin, but had harsh words for the state's arguably two most powerful politicians.
"The current dislike and distrust between the Governor and the Speaker of the House has paralyzed government in Illinois. Ego, money and power eclipse the desire of well-meaning and honest public servants," Hays wrote. "The Governor's office has struggled with identifying which fights to fight and what constitutes a victory. Politics is the art of doing the possible, particularly when you are in the minority."
As for Madigan: "The rules of engagement of the House of Representatives are the conduit to one man unilaterally controlling the Legislative process in a total and complete end run around Democracy," Hays wrote.
Madigan and Democratic Senate President John Cullerton both say they intend to keep working with Republicans on key elements of Rauner's agenda, namely workers' compensation and a freeze in local property taxes.
The governor has also put a priority on term limits for legislators or at least legislative leaders and constitutional officers. While the Senate acted to amend the constitution, Madigan has expressed no interest, saying that elections are the tool that limits politicians' stays in office.
However, the Republican legislative leaders did not attend a meeting scheduled for Saturday afternoon, leaving Madigan and Cullerton to meet alone in the Speaker's statehouse office.
"I regret that the Republicans declined to attend a leaders' meeting," Madigan said.
Madigan says he'll call another meeting for early Tuesday, though Durkin is again not expected to attend.
Durkin's office says Rauner and other Republicans came through on requests for several demonstrations of "good faith," including GOP backing a test budget vote on Friday—an action that led to a brief surge of optimism and bipartisanship, which quickly broke down when Republicans say Madigan prematurely called the tax vote, thereby cutting off negotiations.
The Senate has a new designated leader, former Republican nominee for governor Bill Brady (The Bloomington state senator must still be formally made head of the caucus). His office says Brady did not attend in deference to Durkin.
Democrats in the Senate hold a veto-proof super-majority, though previous votes on a budget and tax plan, that received no GOP support, fell short of the 36 needed to meet that threshold. On May 23, Democratic Senators Tom Cullerton (a distant relation of the Senate president), Michael Hastings, Julie Morrison and Steve Stadleman voted no; and Sen. Bill Haine – who has been ill – was absent. All hands on deck are expected Tuesday. 
"I don't want to call a bill and have it fail. That doesn't help with the credit agencies. So I'd rather pass something," Cullerton said, adding that it will be "it would be very difficult" for Democrats to pass the measures without Republican backing.
Hours later, Cullerton announced the Independence Day plans to call the "balanced budget" package, an indication that he's confident enough that at least 36 of his 37 Democrats will vote for the tax hike, given expectations that none of the Republicans will.
In other action, the House on Monday voted for a technical measure known as Budget Implementation Bill (Senate Bill 42) that also authorizes the state to borrow money to pay down a backlog of unpaid bills that has risen to $15 billion. The belief is that, despite the state's lowest-in-the-nation credit rating, Illinois will be able to borrow at a lower rate of interest than its paying the small businesses and state vendors that are shouldering the weight of Illinois' inability to pay. 
Follow Amanda Vinicky on Twitter: @AmandaVinicky 
---
Related stories: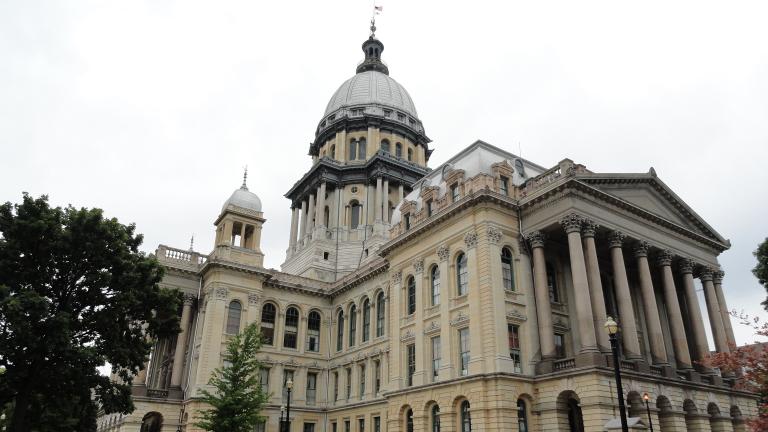 GOP Joins Democrats to Approve Tax Hike in Madigan's House
July 3: In a stunning turnabout from the partisan divisions that has kept Illinois without a budget for the past two years, Republicans joined with Democrats to pass $5 billion in new taxes, along with a $36 billion budget.
---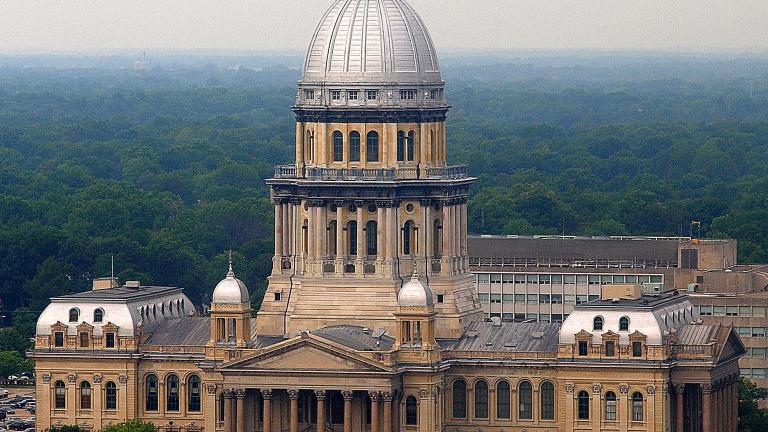 Mixed Signals, Finger-Pointing as Illinois Begins 3rd Year Without Budget
July 1: Illinois escaped an immediate slump to "junk" bond status as it began its third consecutive year without a budget—a politically depraved condition that's a first for modern state governments.
---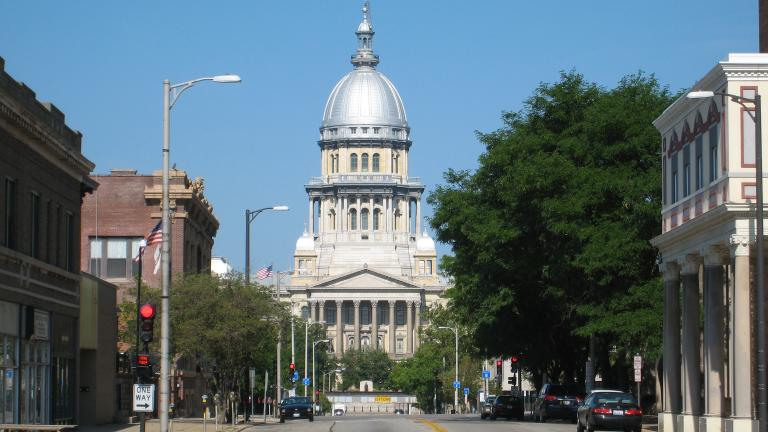 Illinois: On the Brink of a Deal, or a Disaster
June 30: The state will begin a third fiscal year without a budget in place, despite a potential breakthrough Friday morning, when a $36.5 billion spending plan cleared a major hurdle in the Illinois House.
---