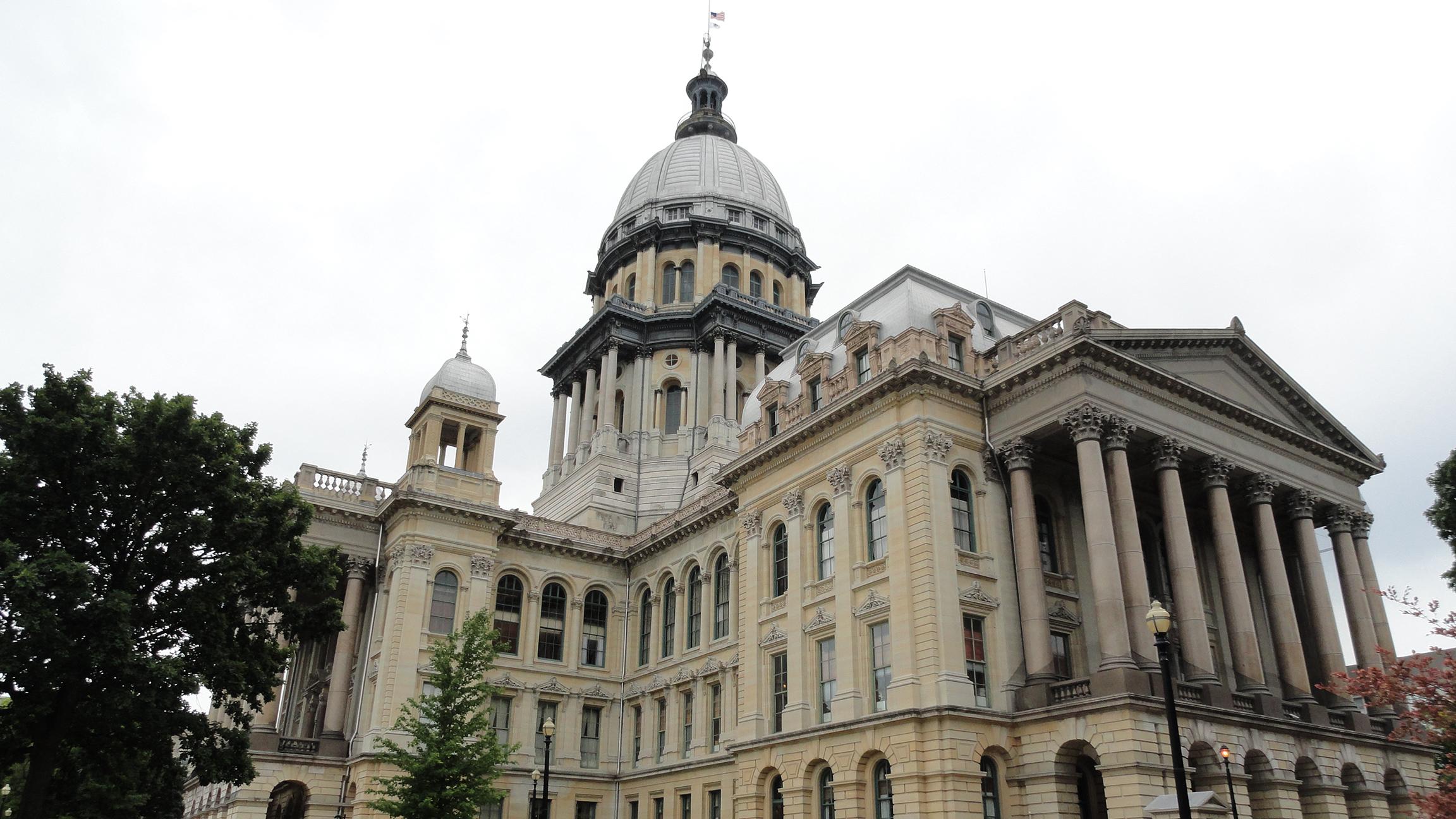 (Meagan Davis / Wikimedia Commons)
An updated "doomsday" picture offered by Comptroller Susana Mendoza warns that without a budget in place soon, come August she won't be able to write checks to pay for the most basic of services, including state employee payroll, school funding and requirement debt service. 
Illinois is already $15 billion behind on paying its bills, as payments for other services have been pushed aside for those and other core priorities as established by law and court orders.
"This has never happened before," Mendoza said Friday after she privately briefed legislators on the scenario. "The situation couldn't be more critical."
Lawmakers are meeting in daily special sessions leading up to the dawn of a new fiscal year on July 1—without a deal, the date stands to ring the start of a third year of gridlock.
But it wasn't fighting over spending priorities, taxes, or any other policy that separated top legislators at the capitol on Friday. 
Their latest dispute is over who of General Assembly's four top legislators should meet, and with whom.
Senate President John Cullerton, House Speaker Michael Madigan and their Republican counterparts—Senate Minority Leader Christine Radogno and House Minority Leader Jim Durkin—were scheduled to meet on Friday morning. It was to have been their first gathering since early December, though that meeting also included Repubilcan Gov. Bruce Rauner.
Instead, Cullerton claims that the governor "pulled the plug" and prevented the Republicans leaders from attending.
"That's not true," Rauner said.
Durkin says he is the one who backed out of the meeting. Durkin says he had committed to the meeting prior to having a one-on-one talk with Madigan earlier in the week that was productive.
"Putting the four of us in a room I think would cloud the issue about what the ultimate goal is," Durkin said, adding that he's "not shutting out a four-leader meeting next week but, I need to see where we can go in the House. Having four of us … talking in circles about what the Senate's done and what we should be doing is a waste of time at this moment."
The Senate in May approved a $37 billion spending plan, backed in part by $5.4 billion in an income tax increase and new taxes on services. It was a politically risky vote for Democrats, who passed the measures without any Republican support.
Since then, focus, and pressure, has been on the House, where there has as yet been no attempt to pass a budget.
While Durkin says he plans to meet privately with Madigan again, the Speaker said that his aim is to reignite a four-way discussion.
"I was very anxious to participate in the meeting. I thought that it could do some good, so I was disappointed when the meeting was cancelled, and my plan is to work to reschedule with all four leaders," Madigan said. "Last time I checked this is a two-chamber legislature. Now if it's changed please tell me. But: Two chambers. That's the way the Illinois legislature works."
There appear to be no immediate plans for the leaders to meet with Rauner, who in a speech on Tuesday called for "unity."
In a memo during a previous kerfuffle, Rauner's office insisted that it was his role as the state's chief executive to call leaders' meetings.
He has not done so since late 2016, when he called off talks until Democrats produced a budget.
When asked Friday whether he would meet with the governor should Rauner extend the invitation, Madigan said simply: "The answer is yes."
If Rauner called a leaders meeting, "I'll show up," Cullerton said.
At the same time, the president at laid the impasse squarely at Rauner's feet.
"I think the problem in this equation is the governor," Cullerton said, and complained that Rauner "keeps changing" what he wants.
Rauner and other Republicans continue to push a multi-tiered package they unveiled last week that brings GOP priorities into the government consolidation, workers' compensation, education funding and budget plans advanced by Democrats in the spring.
But the package is missing a crucial component: Billions in dollars of revenue to pay for the spending.
Even without it, Republicans are getting trounced by conservative factions of their party for supporting a tax hike; a recent "Wall Street Journal" editorial eviscerated Rauner for capitulating.
Likewise, Rauner frequently attempts to make Madigan own the tax hike—calling it "Madigan's"—and the Illinois Republican Party that Rauner subsidizes is paying for ads that slam Democrats for supporting higher taxes.
There was nonetheless one display of bipartisanship at the statehouse, as Democratic and Republican legislators alike flanked Rauner as he signed into law a measure that stands to send offenders to prison for extended periods if they are caught multiple times in illegal possession of a gun.
Gov signing SB1722: Longer prison sentences for anyone caught multiple times in illegal possession of a gun. A rare tough bipartisan deal. pic.twitter.com/FPcPCGAbfk

— Amanda Vinicky (@AmandaVinicky) June 23, 2017
---
Senate Bill 1722 was the chief legislative priority for Chicago Police Superintendent Eddie Johnson, who came to Springfield for the late afternoon bill-signing ceremony.
Johnson has promised that the law will reduce shootings in the city by creating a "culture of accountability" in which "gun offenders don't want to pick up a gun in the first place."
Meanwhile, Madigan has called for committees of the whole to convene following the weekend special sessions; Saturday's is to focus on school funding and Sunday's on pensions.
Friday's special sessions in both chambers lasted only minutes. State representatives went on to first meet privately with their caucuses, before spending several hours in a committee of the whole hearing testimony from municipal leaders, school administrators and other experts on property taxes.
Property taxes are one source of contention in the impasse. As a precondition to signing off on an income tax increase, Rauner wants local property taxes to be frozen for four years. The measure approved by the Senate freezes them for half that time. The House has yet to take up a freeze. Though holding the line on real estate taxes is popular with voters, it cuts off the prime revenue source for public schools. 
Follow Amanda Vinicky on Twitter: @AmandaVinicky
---
Related stories: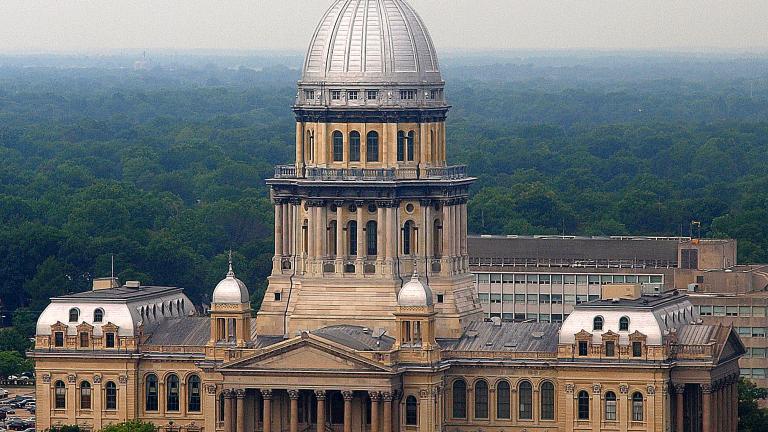 As End of Fiscal Year Nears, Little Progress in Springfield
June 22: The end of the fiscal year is a week from Friday. Is Illinois any closer to getting a budget passed by that deadline?
---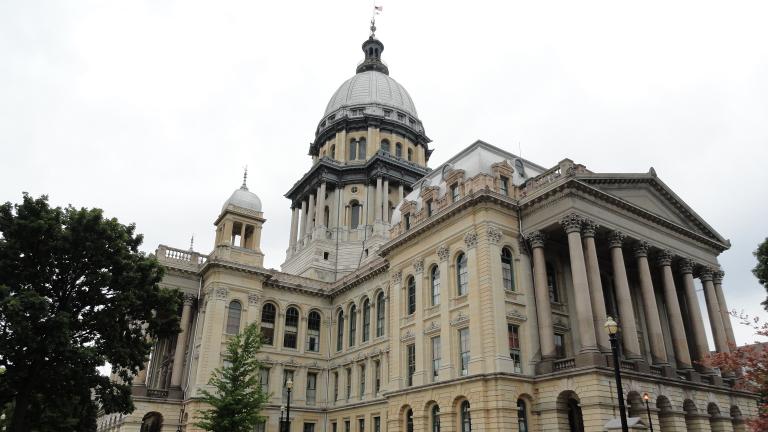 In Springfield, Special Session Off to a Slow Start
June 21: The 10-day special session called by Gov. Bruce Rauner got off to a slow start Wednesday, with legislators spending none of their short time on the House and Senate floors debating material fiscal matters.
---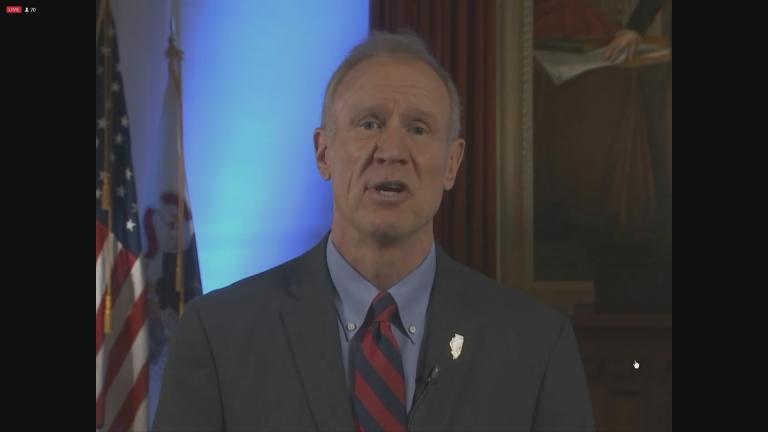 Rauner Calls for Compromise Ahead of Special Session
June 20:On the eve of a special legislative session, Gov. Bruce Rauner took a rare step to draw attention to the state budget situation, with a short, but – highly publicized – speech Tuesday evening.
---