Illinois got no closer to a budget Thursday – the second day of a special session called by Republican Gov. Bruce Rauner that ends June 30, at the close of the fiscal year.
But the feuding between Rauner and his one-time friend, Chicago Mayor Rahm Emanuel, escalated, with a fresh round of accusations – another layer that showcases the suspicion and animosity that's complicating a deal as Illinois approaches a third straight year without a budget in place.
At issue this time is the James R. Thompson Center, state government's home base in Chicago. What's an architectural gem to sum is a dilapidated, faulty drain on state resources to others like Rauner, who wants to sell the building. Developers may pay a pretty price given its prime downtown location, and once in the hands of private versus public ownership, Chicago would able to collect property taxes from the parcel.
A deal was offered in private: In exchange for paving the way for a sale by easing up on zoning restrictions and city approval processes, the mayor's office wanted a law passed to shore up underfunded city laborers' pension funds. Gov. Rauner had previously vetoed legislation that would do it, because he said it sets up a cliff that would leave city residents paying higher taxes in the future.
No dice for Republicans.
House Republican Leader Jim Durkin, who was involved in negotiations, said it was "not an apples for apples trade."
Emanuel faulted the governor for passing.
"It's not only that we're doing a one for one trade, but then you prove to everybody that you're ready to work together because part of negotiations are negotiating with people you don't agree with. You don't negotiate with people you agree with. You don't have to. You got to negotiate with people you don't agree with, and you will come out looking like a winner," Emanuel said. "I think he's congenitally incapable of saying yes."
Durkin, however, dinged Emanuel for taking too little a role in Springfield matters, many of which have import for the city.
"The mayor of Chicago still plays a very big, very strong role. He doesn't need to … be incentivized with the piece of legislation sitting before him," Durkin said. "There are trust issues. But I will say this … Get involved. … He does have influence with both the (Illinois House) Speaker (Michael Madigan) and the (Illinois Senate) President (John Cullerton)."
According to a source in the governor's office, Rauner's camp pushed for a "display of unity" by asking Emanuel to pressure Democrats into forwarding to him legislation that cracks down on people caught having a gun illegally multiple times. Though the legislation passed both chambers of the General Assembly, it hasn't yet actually been sent to Rauner. Until that's done he can't sign it into law. There's speculation – or perhaps paranoia – that it was done to prevent Rauner from having any "win," but there is also frustration about any lag-time given shootings in the city.
Seemingly, that's something Emanuel would be in favor of: It was Chicago Police Chief Eddie Johnson's signature legislative answer to reducing gun violence.
The spokesman for Senate Democrats, John Patterson, says there is nothing unusual about the bill's hold: Typically, the chamber forwards paperwork to the governor 30 days after a bill's passage, meaning it would reach the governor's desk on June 29.
The measure, Senate Bill 1722, may now get there sooner.
The measure's sponsor, Sen. Kwame Raoul, D-Chicago, said that he will request that it be sent immediately.
Raoul called it "stupid" to bring the violence prevention plan into the kerfuffle, though he went out of his way to laud Durkin for working with him to pass it. Raoul said that nobody deserves a "pat on the back" for getting the measure through as it is only a "piece of the puzzle" in preventing gun violence.
The special session continues Friday, with a special House "Committee of the Whole" hearing centered on property taxes.
Follow Amanda Vinicky on Twitter: @AmandaVinicky
---
Related stories: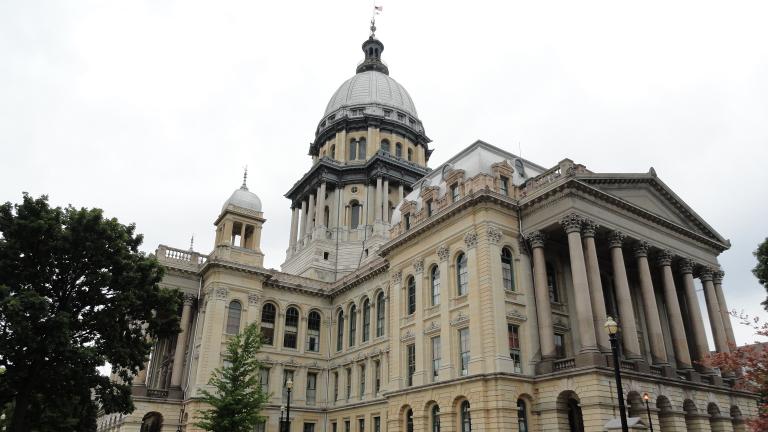 In Springfield, Special Session Off to a Slow Start
June 21: The 10-day special session called by Gov. Bruce Rauner got off to a slow start Wednesday, with legislators spending none of their short time on the House and Senate floors debating material fiscal matters.
---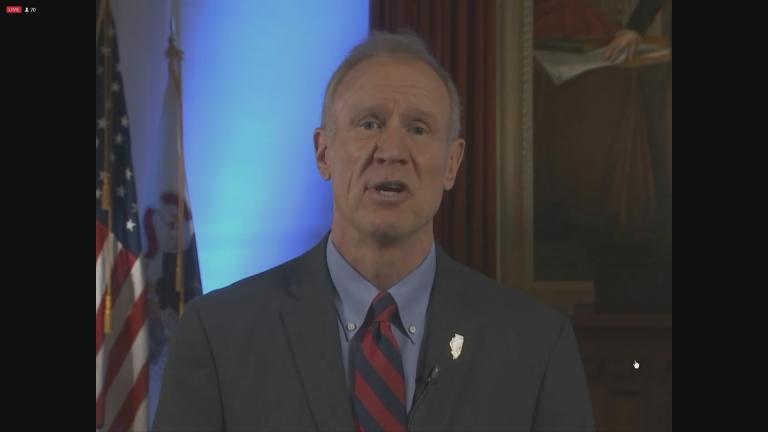 Rauner Calls for Compromise Ahead of Special Session
June 20:On the eve of a special legislative session, Gov. Bruce Rauner took a rare step to draw attention to the state budget situation, with a short, but – highly publicized – speech Tuesday evening.
---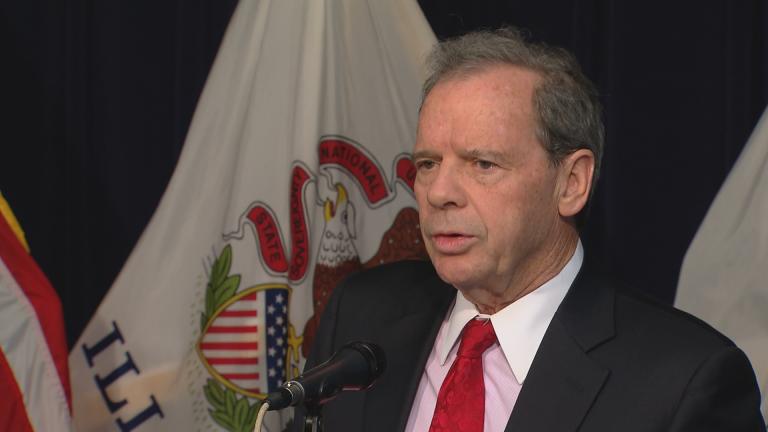 Illinois Senate President John Cullerton on Budget Stalemate
June 19: The state has been without a budget for 719 days. Illinois Senate President John Cullerton joins Carol Marin to talk about how the state can finally get a budget.
---