The 10-day special session called by Gov. Bruce Rauner as Illinois is on the precipice of entering a third year without a budget in place got off to a slow start Wednesday, with legislators spending none of their short time on the House and Senate floors debating material fiscal matters.
The Senate has already advanced a spending plan, but the House – which gathered for a total of about 20 minutes Tuesday, eight of which were technically the "special session" intended for budgetary matters – hasn't tried.
"My position is the same position I've had for two-and-a-half years: That we ought to work on balancing the budget. That means there should be cuts and new revenue. I've said that for two-and-a-half years. I'm here today responding to the call of the special session," House Speaker Michael Madigan said following a private strategy meeting with fellow Democratic members of the House. "We're going to be here for the next 10 days; we're prepared to fully engage in solving the budget deficit problem. Which I've been recommending for two-and-a-half years."
Madigan that House Democrats have been working to draft a "spending plan that would be good for all Illinoisians," though he gave no indication of when it would be completed or made public.
"The sound of crickets chirping in the House Democratic Caucus is deafening," state Sen. Dale Righter, R-Mattoon, said Wednesday morning. "Where is Speaker Madigan? Speaker Madigan continues to tell you and me and everyone else in this state: He wants to fix the problems in this state and it's Bruce Rauner's fault. Where is the Speaker? Where is his plan? How does he balance the budget? How does he get Illinois' economy going. Where is the Speaker? That is the central question before us today."
Illinois' fiscal year ends June 30, and fiscal punches are expected if July, and fiscal year 2018, begin with none in place.
Madigan says the proposal House Democrats are privately working on is "not too far apart" from a roughly $36 billion budget Republicans from both chambers introduced last week.
Republicans claim it's a "compromise" because the budget and related measures—which includes a four-year property tax freeze, a workers' compensation overhaul and a path to easing local government consolidation—are largely based on series of measures that were part of a bipartisan "grand bargain" in the Senate. Ultimately, though, Democrats in the Senate approved those measures without any Republican support. The GOP says it has tweaked those proposals to the point where Rauner would sign them into law.
Though there are various differences between the two, taxes are the most obvious.
Though Republicans' budget is predicated on higher taxes, such as the income tax hike approved by Senate Democrats, no GOP legislator has actually introduced or formally signed on to a tax hike.
Republicans say they would be willing to support higher taxes if their other "reforms" are approved.
However, the GOP is calling for a temporary, four-year increase (rather than a permanent one) of the income tax, from 3.75 percent to 4.95 percent.
Republicans spent Wednesday morning making a push for their series of bills.
However, Democrats say a barrage of campaign-style ads funded by Rauner and his allies undercut GOP calls for unity.
"If the Republican leaders say, 'Hey look, we will go out and attack you for everything you're trying to do to try to fix the problem at the same time we're trying to get you to work with us to solve the problem, that … actually makes the problem worse," said Rep. Greg Harris, D-Chicago, was has been chosen by Madigan to take the lead on budget talks for House Democrats. "Let's put the politics aside. Let's work on things important to the people of Illinois. Compromise where we can. Move forward. "
Madigan also announced that he is calling the House in for a pair of large hearings known as "Committees of the Whole": one on Thursday afternoon focused on workers' compensation, another on Friday focused on a property tax freeze. The Speaker called a series of Committees of the Whole focused on elements of the governor's so-called "Turnaround Agenda" the summer of 2015, when Democrats' standoff with Rauner first left the state without a budget.
Rauner has set "reforming" Illinois' system for treating injured workers so it's less expenses for businesses and a freeze of local property taxes as a precondition to a budget that's supported by higher taxes. 
Follow Amanda Vinicky on Twitter: @AmandaVinicky
---
Related stories: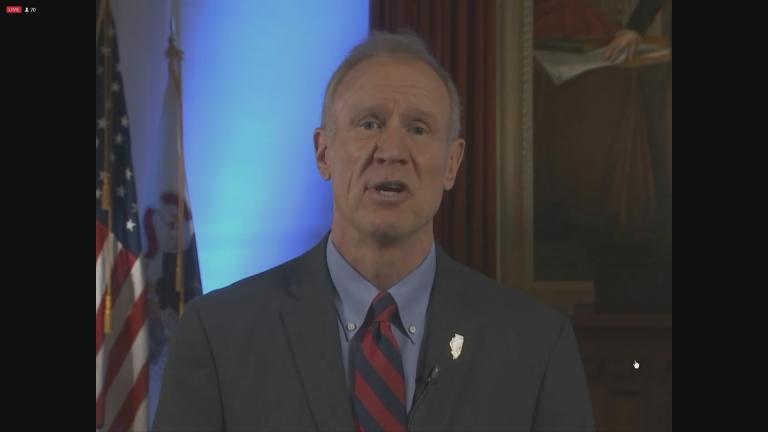 Rauner Calls for Compromise Ahead of Special Session
June 20:On the eve of a special legislative session, Gov. Bruce Rauner took a rare step to draw attention to the state budget situation, with a short, but – highly publicized – speech Tuesday evening.
---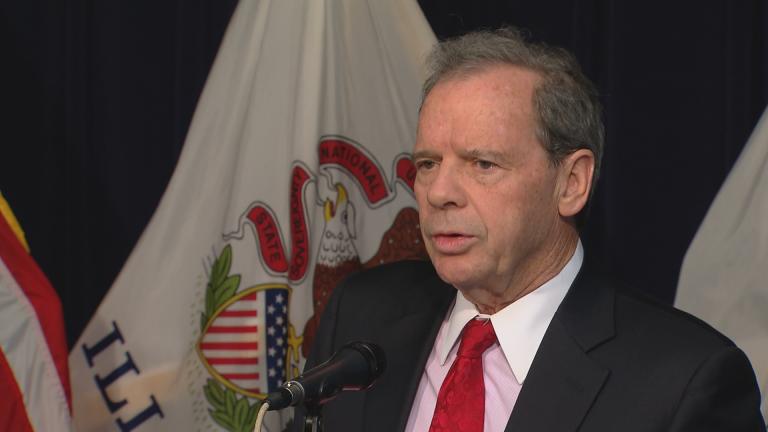 Illinois Senate President John Cullerton on Budget Stalemate
June 19: The state has been without a budget for 719 days. Illinois Senate President John Cullerton joins Carol Marin to talk about how the state can finally get a budget.
---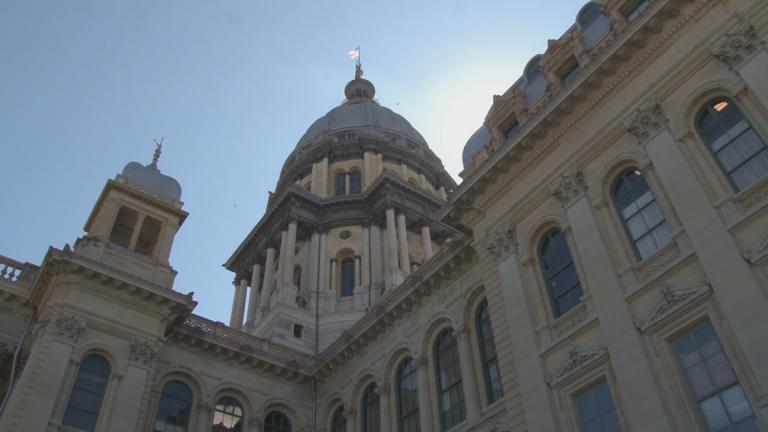 Illinois State Reps Discuss Budget Ahead of Special Session
June 19: The pressure is on for Illinois lawmakers to strike a budget deal before July 1, the start of the next fiscal year.
---