What happened to the Hamilton monument and statue in the north end of Lincoln Park?
—Keith Steinberg, Montclare
Hamilton the musical, of course, is the hottest Broadway show in ages. It's been running in Chicago since last fall and is still selling out performances, but you can see Alexander Hamilton for free in Chicago's Lincoln Park. He doesn't sing or dance, though. He was taking a break offstage when our viewer wrote to ask about him, but he just returned this month for an encore performance at Cannon Drive and Diversey.
The statue was proposed in the 1920s by Kate Sturges Buckingham, who of course also commissioned Chicago's iconic fountain in memory of her brother. Buckingham believed that Hamilton's work as the first Secretary of the Treasury secured the country's financial future and allowed her own family to make a fortune in grain elevators and banking.
Artist John Angel designed the statue, but Buckingham died in 1937 before the final version was completed and before a site was found for it. It would be another 14 years before it was finally unveiled in 1952.
The statue was originally set on a 78-foot-tall modernist black granite base called a plinth designed by Samuel Marx, but by 1993 the Park District determined it had structural flaws and demolished it. The 13-foot-tall statue was reinstalled atop just a red granite base in a landscaped setting and turned to face south so he could be seen in better light, but that meant most people passing by would see Hamilton from behind.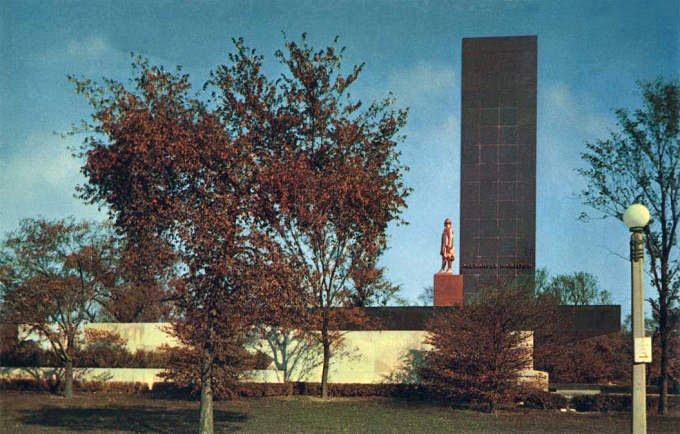 (Courtesy of the School of the Art Institute of Chicago)
Hamilton was removed from his post in September 2015 for conservation of his gilded finish – just a month after the musical debuted on Broadway.
After an extensive cleaning and regilding by a Park Forest studio called Conservation of Sculpture and Objects, a gleaming Mr. Hamilton once again looks north.
We had another viewer ask about a different missing Hamilton.  That one is currently in storage.  It was dedicated by descendants of Hamilton in 1918 at the north end of Grant Park.
The statue, by sculptor Bela Lyon Pratt, was set in an ornamental niche and flanked by masonry walls inscribed with Hamilton's writings on justice and morality. According to the Park District, this statue along with its base and pediment were moved into storage for the construction of Millennium Park in the early 1990s.
The Park District says that the long-term plan is to reinstall it in a new location in Grant Park, but there is not currently a timeline on that because funding is tight.
This Hamilton statue was paid for by the B.F. Ferguson monument fund, a $1 million charitable trust fund left to Chicago by Benjamin Franklin Ferguson in 1905 to erect and maintain public monuments commemorating important people and events in American history. The Ferguson Fund was responsible for many of Chicago's most iconic artworks – here are our favorite Ferguson Fund works.
Chicago blogger and photographer Jyoti Srivastava found information on all 20 or so of the Ferguson Fund works – you can read her roundup on her website.

My daughter has lived at 1810 N. Cleveland the last couple of years and the outside of the building says "Old Town Market." What is the history of this building?
—Mary Beth Newman, Western Springs
What is now a first floor apartment at 1810 N. Cleveland was a grocery store and delicatessen called Joe Little's Old Town Market until 1986. We talked to the current owner, who said when he had the building remodeled he added the lettering to honor the history of the building.
Until the advent of chain supermarkets, small markets like Joe Little's were neighborhood fixtures. Before most families had refrigerators or cars, residents would walk to the neighborhood market pretty much every day for perishable necessities and other goods.
The stores' offerings often reflected the ethnic makeup of its neighborhood – Polish neighborhood stores sold Polish foods, German stores sold German foods.
According to the Encyclopedia of Chicago, by 1914, 7,400 grocery stores, 1,800 meat markets, and hundreds of produce stands dotted the city. That's a store for about every 200 residents at the time.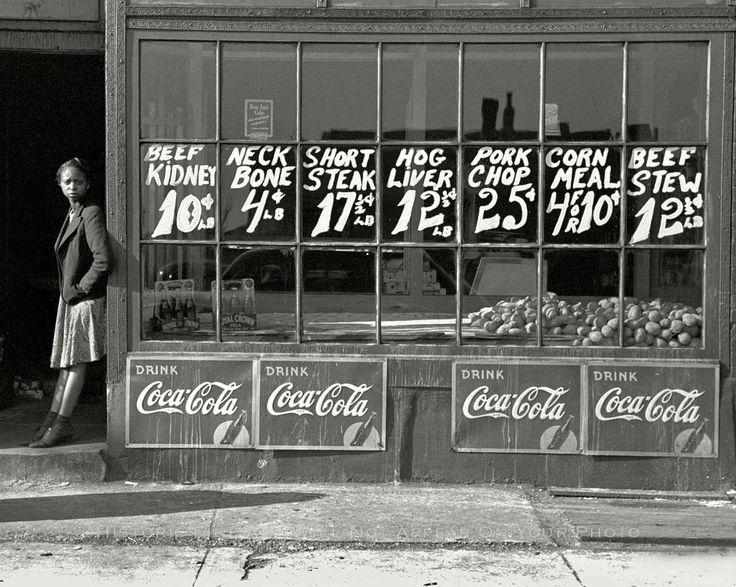 Around that time, chain stores like A&P and Kroger began to enter the market and sell a wider range of goods at lower prices than the mom-and-pop stores thanks to their bulk buying power.
But even with the increased competition, there were still 17,000 food stores in Chicago in 1933. Compare that with 2013, when there were just about 500 food stores according to the city's data.
We put together a map of the Lincoln Park area that shows just how many of these neighborhood markets there were in 1949. Now here are the same area's food markets today.
Some former neighborhood groceries, like this building on Bissell Avenue in Lincoln Park, have been converted to residences. It used to be Habetler Grocery. The Habetler family owned two grocery stores in the area, and if the name sounds familiar, it's the same Habetler family that now owns Habetler Bowl in Jefferson Park.
After World War II, more families had refrigerators to store food for longer and cars to get them to bigger stores that sold everything they needed in one place, so the grocery store industry shifted from many small stores to fewer, larger stores.
Some independently owned groceries fended off the competition for a while by consolidating as chains like Centrella and Certified, but for the most part, the big chains beat out the mom and pops in Chicago –until they themselves fell victim to even bigger chains like Jewel and Dominick's, who cornered the booming suburban market in 1960s and '70s.
---
More Ask Geoffrey: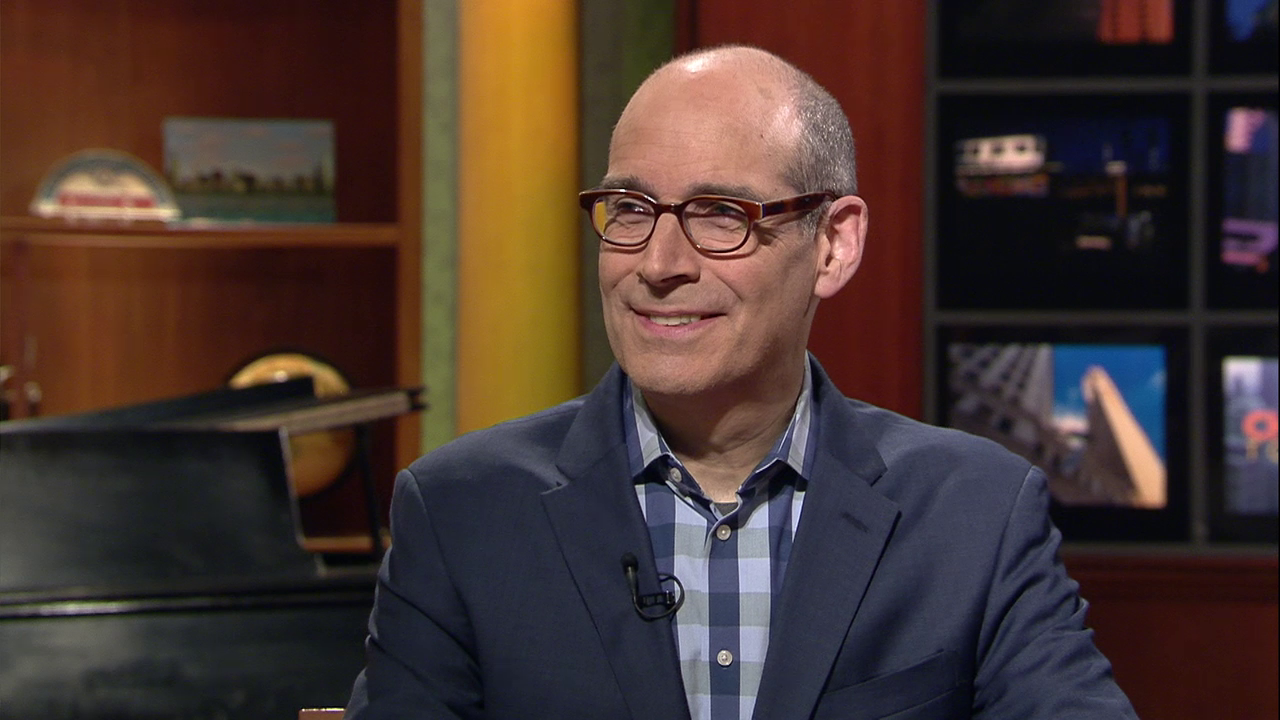 Did you know that you can dig through our Ask Geoffrey archives? Revisit your favorite episodes, discover new secrets about the city's past, and ask Geoffrey your own questions for possible exploration in upcoming episodes. Find it all right here.
Do you have a question for Geoffrey? Ask him.
---