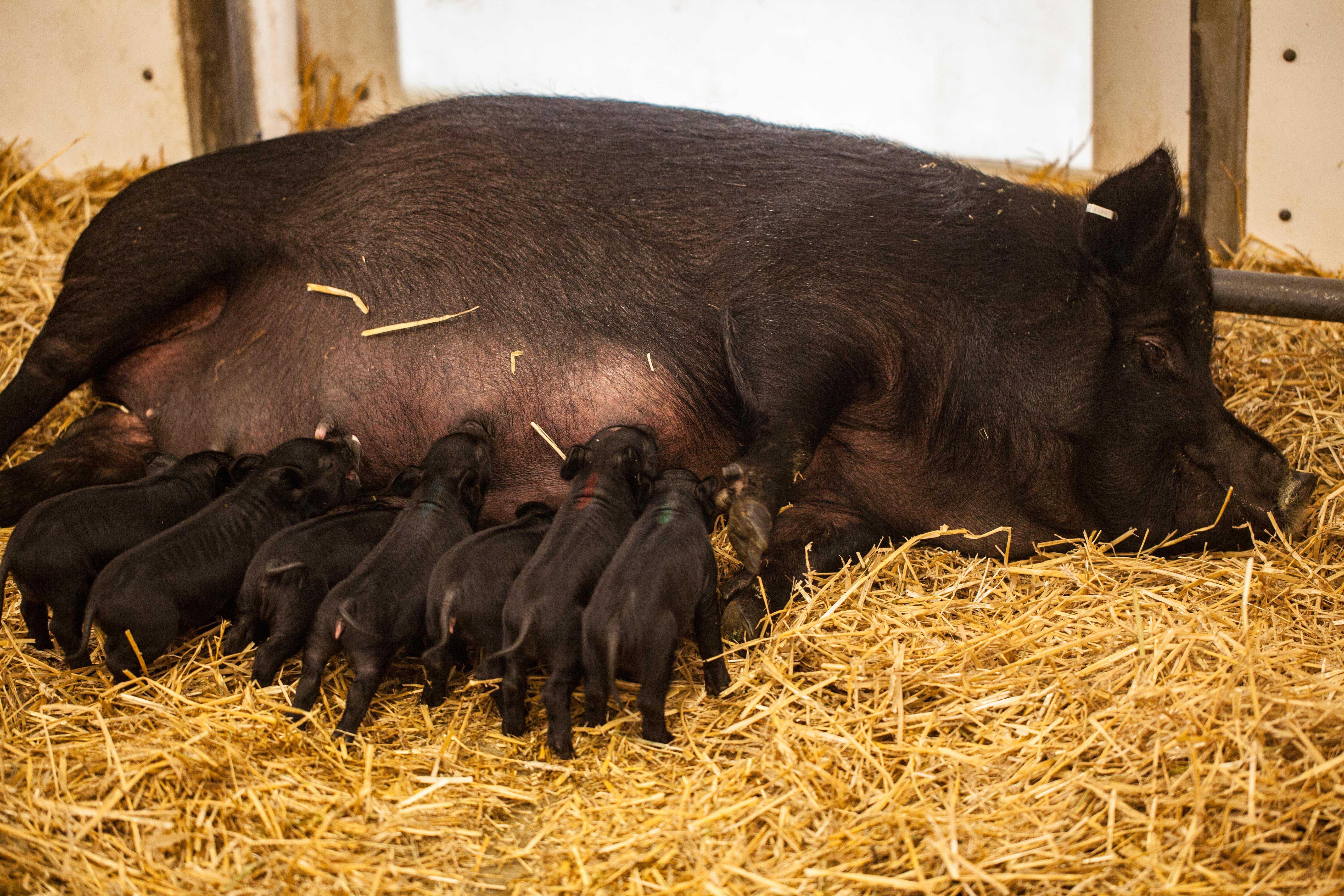 (Courtesy of Lincoln Park Zoo)
Lincoln Park Zoo's American Guinea hog sow gave birth last week to seven piglets, who are already lining up to nurse from their mother. 
The event marked the first birth of piglets at the zoo in two years. Visitors can see the seven baby pigs, along with their mother, at the Farm-in-the-Zoo exhibit.
American Guinea hogs are a rare breed of domestic pig. The breed's original stock, which is native to the Guinea Coast of West Africa, has been crossbred with Appalachian English pigs for the past 200-300 years to create a distinct American breed, according to the zoo.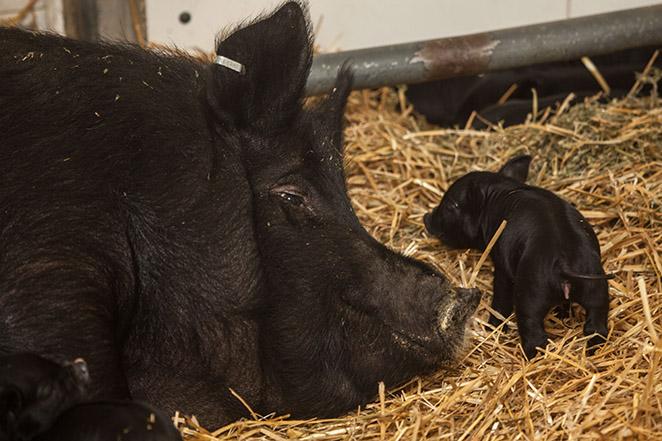 (Courtesy of Lincoln Park Zoo)
The hogs have upright ears, a hairy coat and curly tail. They are usually black but sometimes have white "socks" or some white or gray coloring on the body. American Guinea hogs are one of the smaller pig breeds, weighing 150-200 pounds at maturity.
Also known as Guinea forest hogs, the pigs are found on small farms and large ranches throughout the U.S.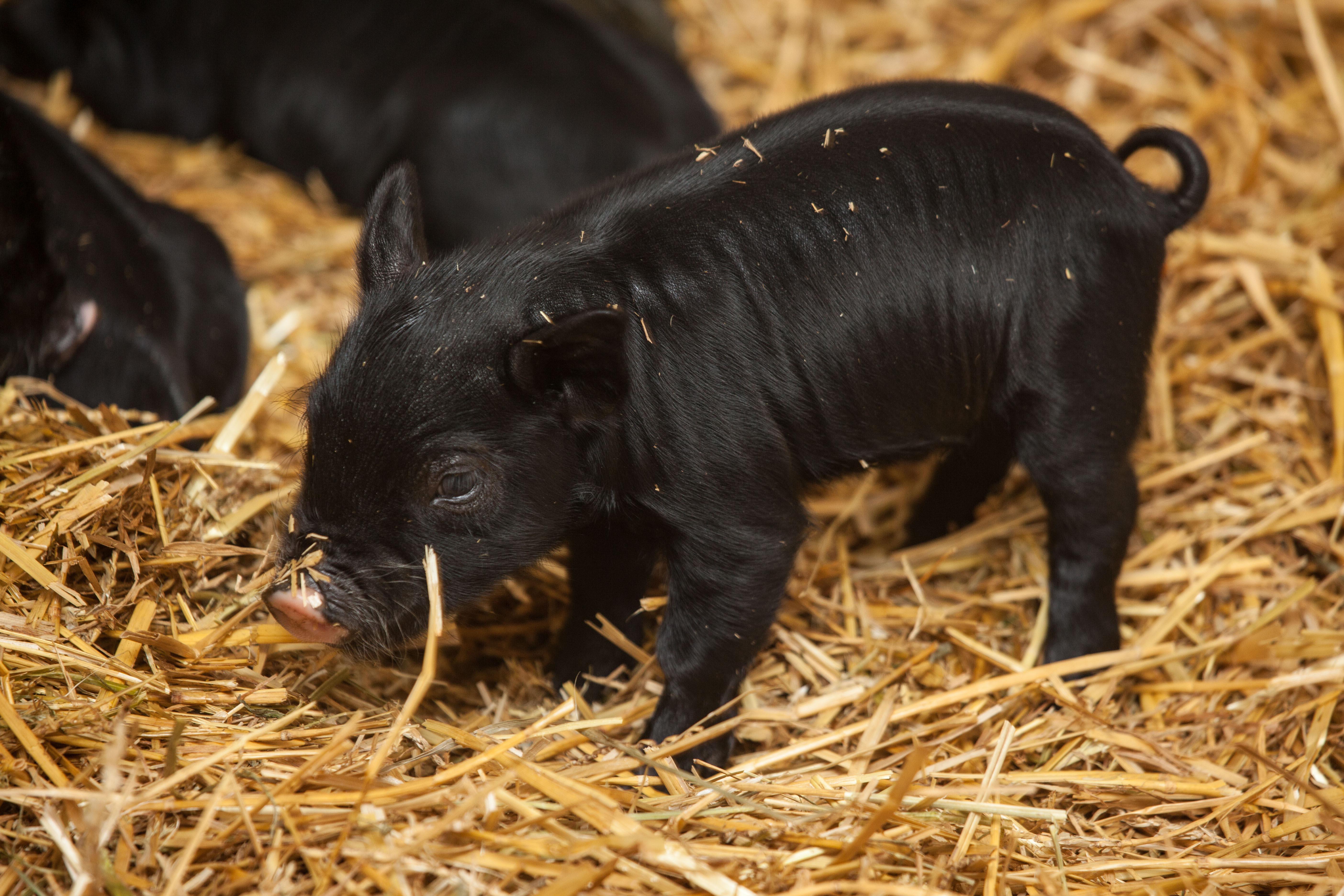 (Courtesy of Lincoln Park Zoo)
Follow Alex Ruppenthal on Twitter: @arupp
---
Related stories: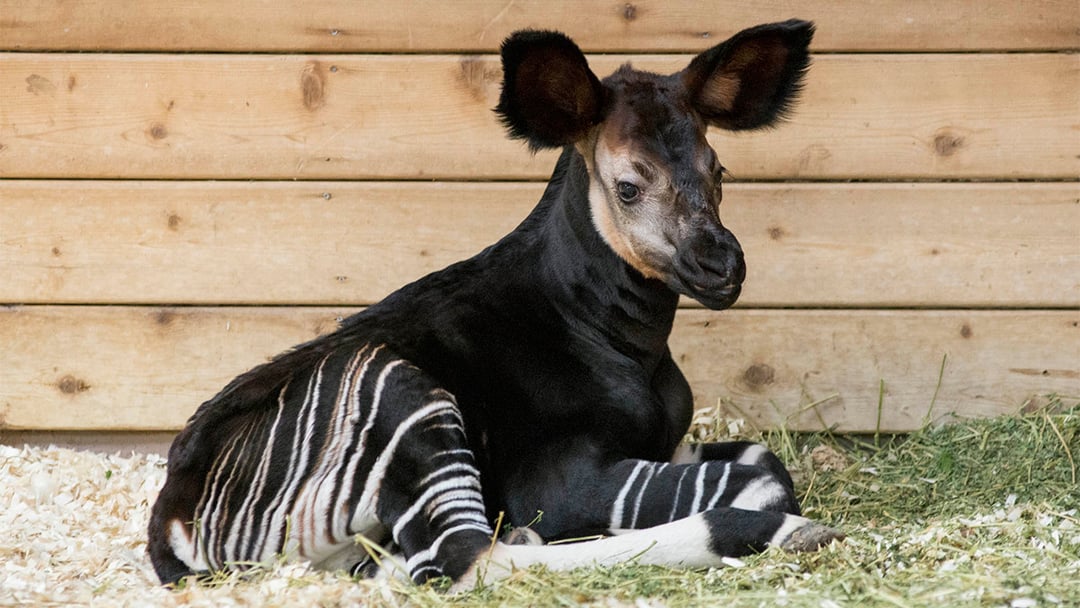 Okapi Calf Born at Brookfield Zoo
May 30: The striped "forest giraffe" is the 28th okapi to be born at the suburban zoo since 1959, when it became the first zoo in North America to have a birth of the species.
---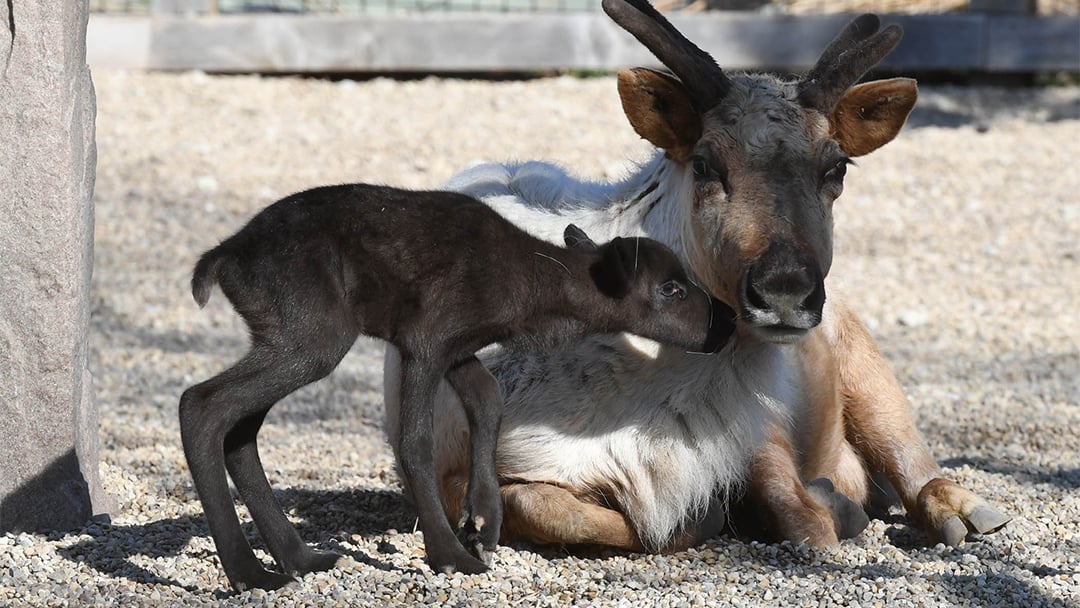 Brookfield Zoo Welcomes First Baby Reindeer in 37 Years
April 14: Just in time for Easter, a reindeer named Bunny gives birth to a male fawn – the first reindeer born at Brookfield Zoo since 1980.
---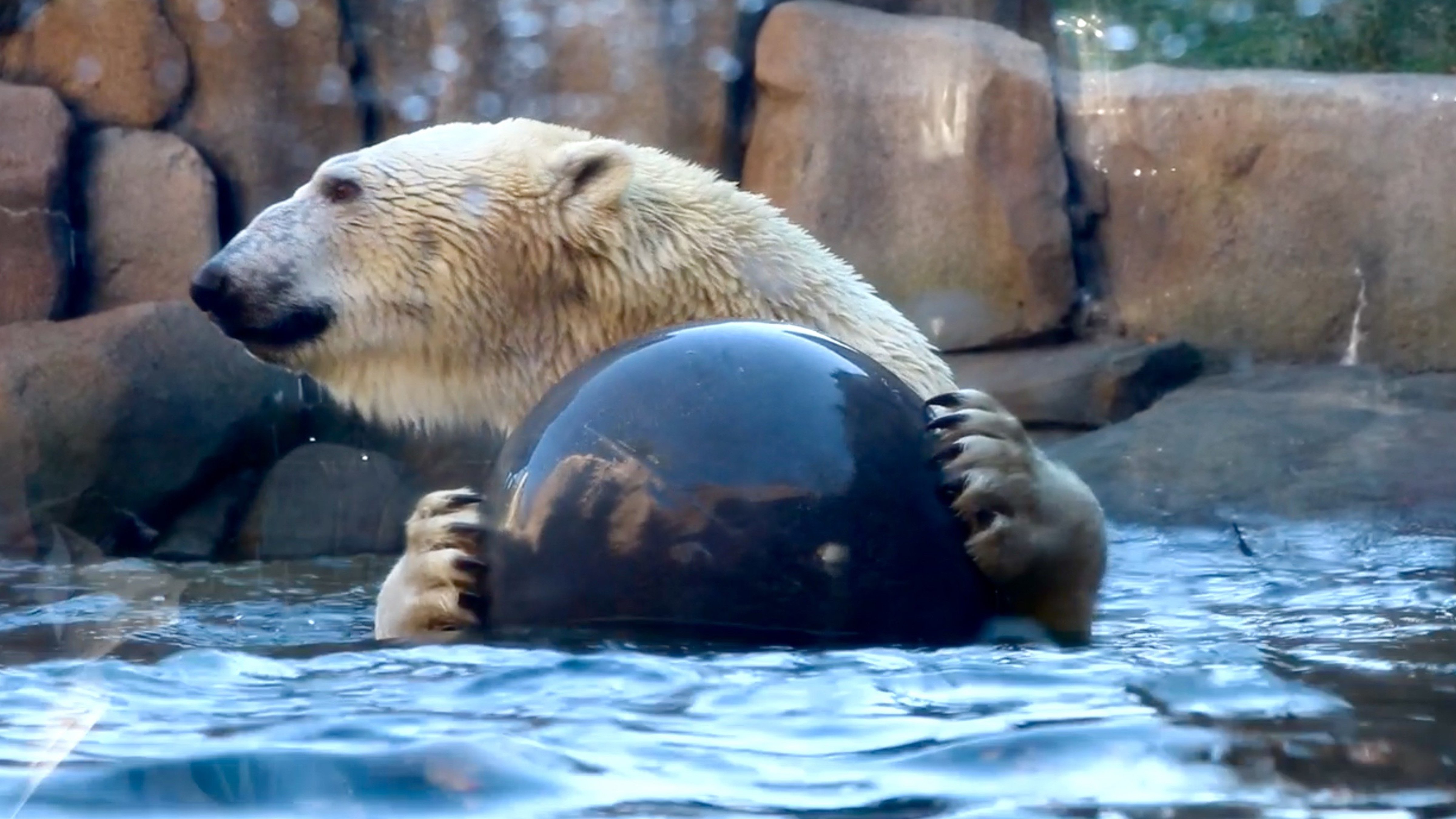 Polar Bear Makes a Splash at Lincoln Park Zoo's Newest Exhibit
Nov. 10: The newest resident of the Lincoln Park Zoo weighs 1,000 pounds and stands 9 feet tall. Meet Siku, a 6-year-old polar bear.
---