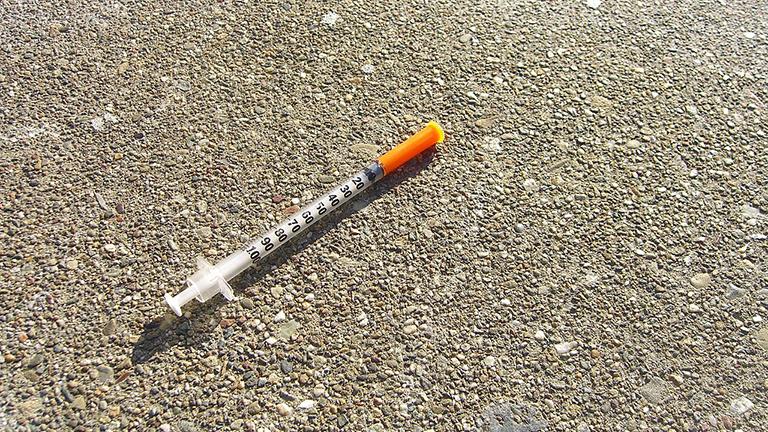 (Eric Molina / Flickr)
There are an estimated 1 million heroin users in the U.S., and the number of young adult users—those ages 18-25—has more than doubled in the past decade.
That's according to the Centers for Disease Control and Prevention, which notes that as heroin use has increased, so too have heroin-related overdose deaths: Between 2002 and 2013, the rate of overdose deaths quadrupled. In 2013, more than 8,200 people died.
"A lot of people know someone affected by this condition—heroin use disorder—whether they heard about someone who died at a local high school, a family member or friend," said A. Simon Pickard, a professor of pharmacy systems, outcomes and policy at the University of Illinois at Chicago.
"There are lots of stories to tell about the human cost of addiction," he said.
For a new study he co-authored, Pickard and his colleagues decided to attach a dollar amount to the epidemic to "make a compelling case" to politicians and policymakers. "The way to get their attention is to put it in economic terms," he said.
Their findings: In 2015, heroin use cost society $51.2 billion, or $50,799 per person. 
This graph compares the 2015 societal costs of all heroin users, non-incarcerated heroin users and incarcerated heroin users. To determine this figure, Pickard and his fellow researchers created a cost-analytic model that accounted for the biggest economic impacts of heroin use, including lost productivity at work, overdose deaths, incarceration and crime, treatments for addiction and chronic infectious diseases like HIV, hepatitis and tuberculosis; and the treatment of newborns with medical conditions associated with heroin.
Ruixuan Jiang, who is pursuing a doctorate at UIC and another of the study's co-authors, said she was "shocked" by the staggering costs of heroin use disorder. "It's definitely a huge number," Jiang said.
Of all the measures analyzed, lost productivity, hepatitis C treatment and incarceration were among the biggest costs, accounting for approximately 50 percent of the $51.2 billion it cost the U.S. in 2015. Lost productivity amounted to $9,898 per user, hepatitis C treatment cost $9,740 per user, and incarceration cost $6,083 per user.
While those numbers account for all heroin users, comparing the costs of incarcerated and non-incarcerated users reveals a substantial difference in costs to society.
Each heroin user who was not in jail cost society $44,950, according to the study. While each incarcerated heroin user cost society $74,428, with the majority of costs coming from lost productivity ($28,885) and incarceration ($30,656).
"Incarceration is definitely a huge driver as a cost to society," said Jiang. "Economically, it's not the best idea to increase incarceration of those using heroin."
To put the overall costs of heroin use into context, researchers compared the annual societal costs of heroin use to the costs associated with diabetes and chronic obstructive pulmonary disease.
Diabetes, which affects 22.3 million Americans, was estimated to cost $248.59 billion, or $11,148 per patient, in 2015, according to the study. COPD, which affects 15 million Americans, was estimated to cost $38.5 billion, or $2,567 per patient, in 2015.
Researchers chose to highlight the cost differences between those chronic illnesses because of their prevalence and expense.
"Most people know of someone who has one of those illnesses," Jiang said. "Because we know that they're expensive illnesses that was done to contextualize this from an economic perspective and to have personal interactions with people who might know someone with those illnesses."
Follow Kristen Thometz on Twitter: @kristenthometz
---
Related stories: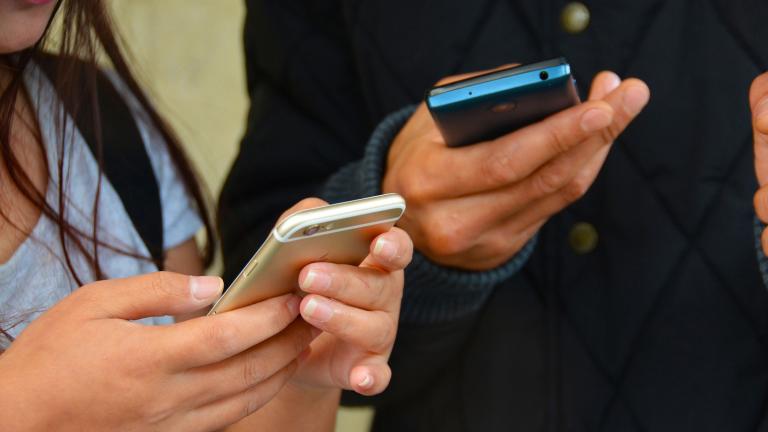 UIC App Designed to Track Bipolar Disorder Wins $200K Grant
May 23: The BiAffect app, the winner in a contest using Apple's Research Kit, was developed to predict manic episodes and depressive moods in people with bipolar disorder, based on how they interact with their cellphones.
---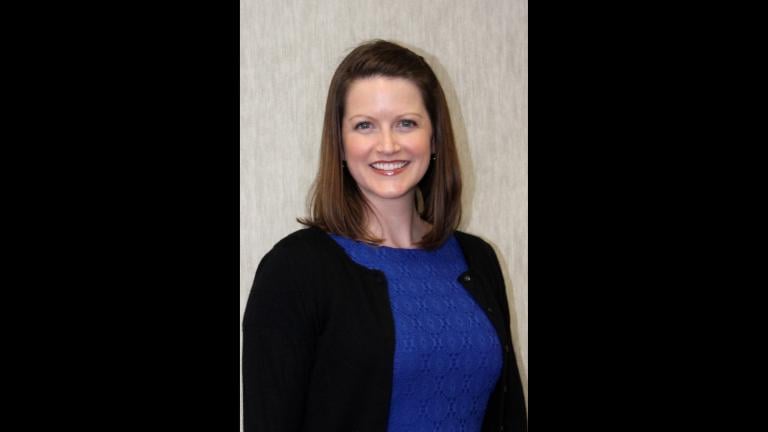 New City Medical Director to Focus on Mental Health, Addiction
Feb. 1: The Chicago Department of Public Health recently hired a behavioral health medical director to better address substance use disorders and mental health issues in the city. Meet Dr. Elizabeth Salisbury-Afshar and learn more about her role.
---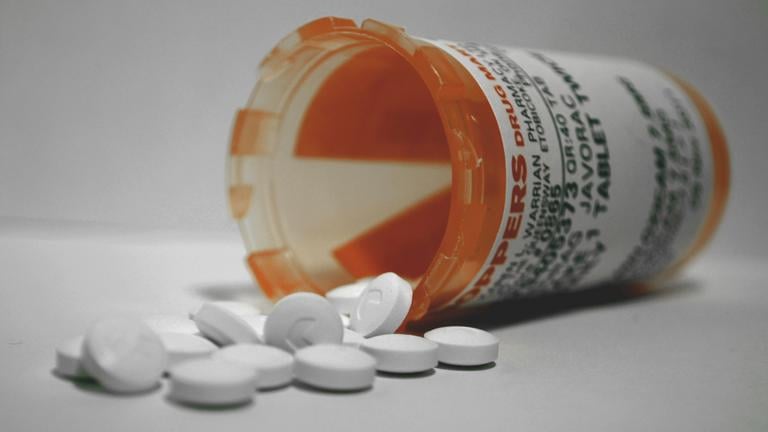 Behind the Epidemic of Opioid Abuse in the US
Dec. 15, 2016: Abuse of opioid-based prescription pain killers, heroin and synthetic substitutes are killing more Americans than ever before. 
---