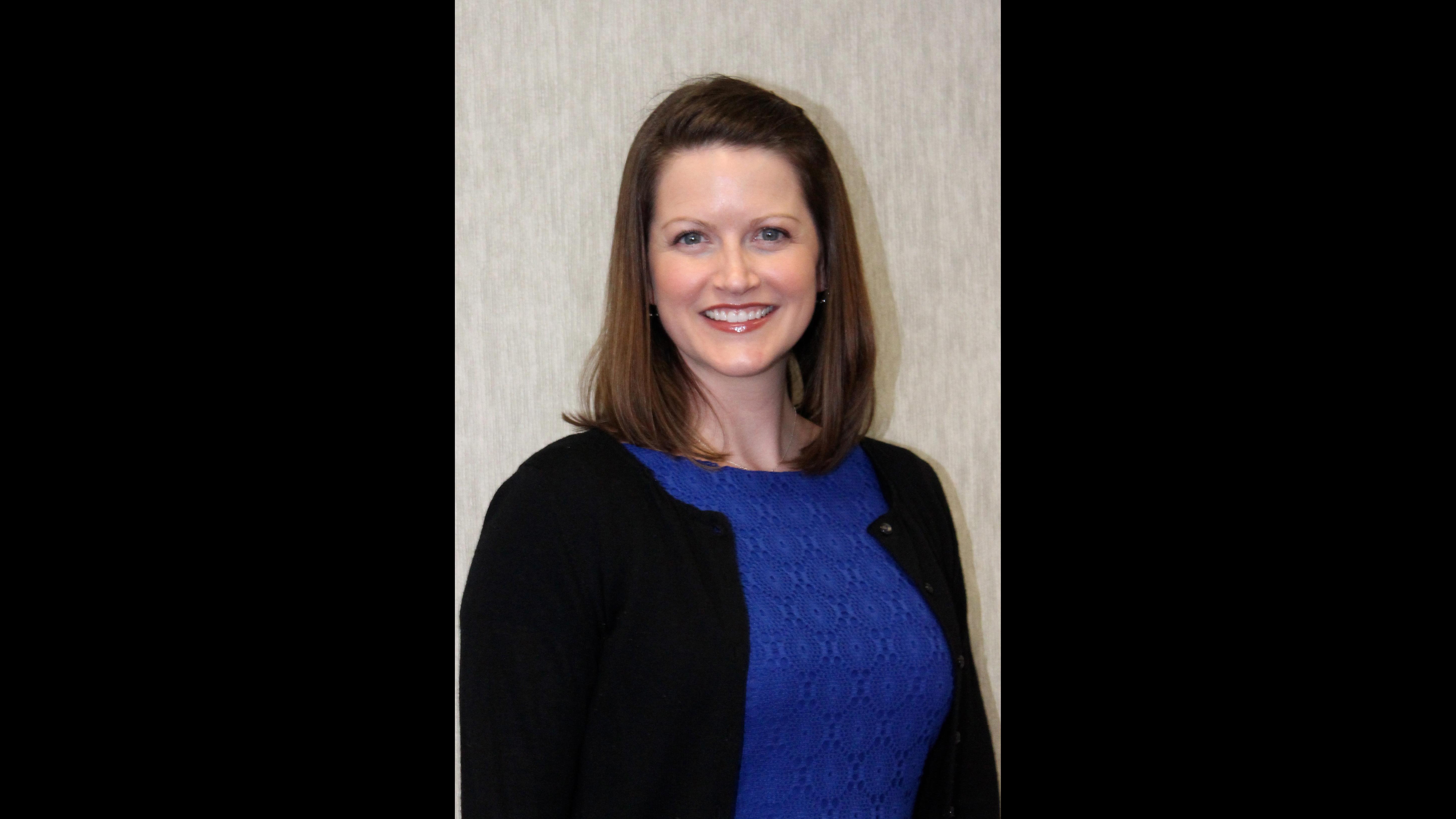 Dr. Elizabeth Salisbury-Afshar is the new medical director of behavioral health at the Chicago Department of Public Health. (Courtesy of Dr. Elizabeth Salisbury-Afshar)
Dr. Elizabeth Salisbury-Afshar's parents didn't want her to become a doctor. "They were always encouraging me to explore other fields," she said.
Growing up in the small Central Illinois town of Taylorville, Salisbury-Afshar said she was only aware of certain careers – like teaching, nursing, farming and being a doctor. She also knew she didn't want to follow in her parents footsteps: Her mother was a teacher and her father worked for the state before becoming a real estate appraiser.
"I wanted to help people, and as a teenager, I didn't want to do exactly what my parents did," she said. "I wanted to do something different, and I was always interested in medicine because I felt it was a good way to help people."
As a student at the University of Illinois in Urbana-Champaign, Salisbury-Afshar studied human nutrition and biochemistry. She considered becoming a nutritionist or researcher, but "I really just kept coming back to becoming a physician," she said.
Today, Salisbury-Afshar is the recently hired behavioral health medical director for the Chicago Department of Public Health; a new position created to address issues such as substance use disorders, mental health and violence prevention.
Behavioral health is a "critical component of optimal health," said Dr. Julie Morita, commissioner of the CDPH. It was also identified as a key health priority in Healthy Chicago 2.0, a data-driven, four-year community health plan aimed at improving residents' health.
"Substance use disorders are among the top priority concerns in behavioral health," Morita said. "The health department recognized that substance use disorders [have been] significant problems throughout the nation and our city for a while now.
"The city recognizes that, which is why we've invested in and supported positions like Dr. Salisbury-Afshar's."
Salisbury-Afshar will play a leading role in helping to combat substance use disorders and implementing recommendations by the Chicago-Cook Task Force on Heroin, which she worked on while serving as the medical director of Heartland Health Outreach.

"I feel that all people deserve access to really good evidence-based care, and I feel like that's something that I can bring."
–Dr. Elizabeth Salisbury-Afshar
---
Much of her medical career has involved working with addiction. During her time as medical director of Behavioral Health Systems Baltimore, she oversaw the citywide system of substance use prevention and treatment services.
She also helped with the development and implementation of Baltimore's overdose prevention plan, which involved working with many different stakeholders: nonprofits, community-based organizations and city entities.
"It was a really great experience in bringing a lot of people to the table to develop some coalitions and to really move things forward," Salisbury-Afshar said. Using evidence-based practices allowed city officials to identify and target areas of need for services, she added.
Working in Chicago is a sort of homecoming for Salisbury-Afshar, who attended medical school at Rush University and completed her family medicine residency at Illinois Masonic Medical Center.
"Being from such a small town, I really wanted to be in an urban setting and really wanted to have an experience working with underserved populations," Salisbury-Afshar said of choosing to attend Rush.
Throughout her medical education she sought out opportunities to work with underserved populations and even took a year off during medical school to complete a public health project aimed at reducing the HIV transmission rate between mothers and newborns in downstate Illinois.
"I was in charge of a certain number of hospitals, making sure they implemented a public health policy to make sure that women got rapid HIV testing and started on medications if they were [HIV] positive to reduce the transmission to the baby," Salisbury-Afshar said. "I really loved that project and that was really the first time I saw the intersection of public health and medicine."  
Most recently, Salisbury-Afshar served as the medical director of Heartland Health Outreach, where she worked with patients who were dealing with homelessness.
"It's easy to find people who want to go work in high-paying hospital positions, but it's not necessarily as easy to find people who want to work in lower paying community-based settings," Salisbury-Afshar said. "I feel that all people deserve access to really good evidence-based care, and I feel like that's something that I can bring.
"For that reason, I've always just tried to identify where the most need is and tried to figure out how I can help to meet that need."
As Salisbury-Afshar settles into her role at CDPH, she's focused on diagnosing which areas have the most need, identifying which services and resources are already available, and working closely with community agencies to effectively deliver services.
"With Elizabeth being on board, that's really allowed us to escalate the speed at which we're doing things and coordinating things," Morita said.
Yet changes to funding streams at the national and state level could influence the department's ability to achieve goals outlined in Healthy Chicago 2.0 and deliver services. 
"There's a lot of uncertainty right now with regard to particularly national funding streams but also with the state," Salisbury-Afshar said. "Improving behavioral health is a group effort and our funding reflects that, so we have funding from city dollars, federal and state grants, and other sources. And we're constantly looking at new funding opportunities and partners to help grow this work."
Follow Kristen Thometz on Twitter: @kristenthometz
---
Related stories: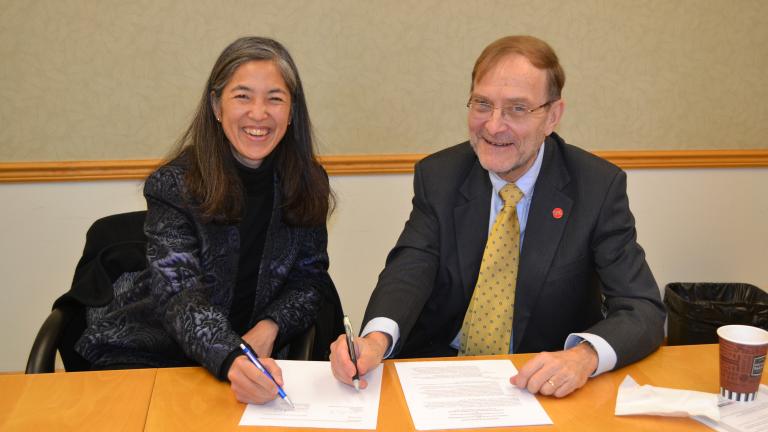 City, UIC Form Academic Public Health Department
Jan. 25: Wednesday morning officials from the Chicago Department of Public Health and UIC signed an agreement to strengthen and formalize their yearslong partnership. 
---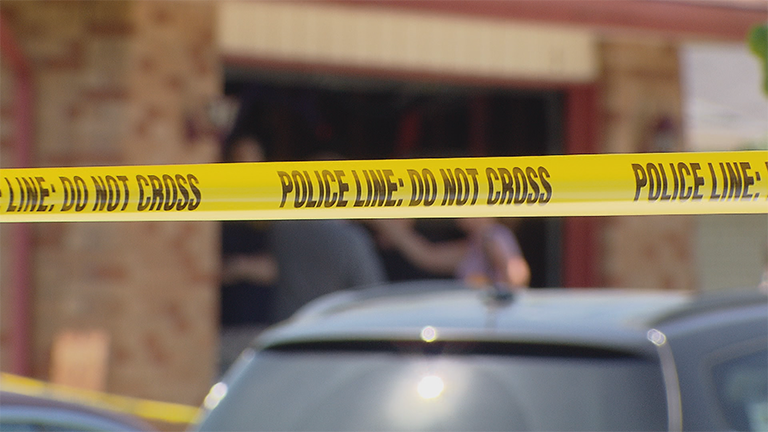 Study: Exposure to Violence Can Trigger PTSD Symptoms
Dec. 16, 2016: A new study reveals a possible link between African-American women who live in impoverished neighborhoods and the chances of developing post-traumatic stress disorder.
---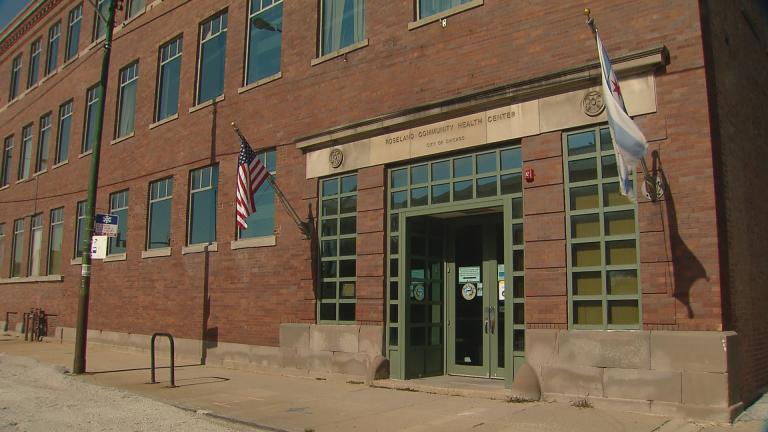 Mental Health Triage Center Opens as Alternative to Jail
Nov. 1, 2016: Instead of getting arrested by Chicago police, some offenders will be diverted to a new mental health triage center on the South Side. Why city and county officials hope it helps keep people out of jail.
---