Fifty years ago, the Museum of Contemporary Art Chicago first opened its doors. They are celebrating with a new exhibition by a superstar artist who was just a toddler in living in Tokyo when the MCA opened in 1967.
Takashi Murakami embraces art and commerce. Beyond ambitious museum shows, he has worked with Kanye West and created designer bags for Louis Vuitton. This month he brought to Chicago a colorful palette, playful characters and a wardrobe you have to see to believe.
Tonight: Inside the exhibition "The Octopus Eats Its Own Leg." 
TRANSCRIPT
Phil Ponce: The monstrous, hybrid creatures that populate his work seem to come from comic books and folklore.
The creator himself, Takashi Murakami, is the man of the moment at MCA Chicago – a kind of Dr. Frankenstein animating creatures from a parallel universe where manga and anime are part of a mysterious mythology.
Michael Darling, curator at MCA Chicago: He juggles all of these different entities, you know bringing his Japanese attributes into a Western context, but taking Western things back to Japan and so he's definitely a man in between all these different worlds. 
Ponce: Murakami developed an artistic idea that he calls "super-flat."
Darling: I think super-flat — it's a complicated concept for sure — gets its roots from the idea of the nuclear bombs at Hiroshima and Nagasaki. The flattening of the landscape in Japan and the horrors of that, but also he sees it as a certain flattening of distinctions between high art and low art. There's a certain flat quality to the graphic nature of his own work, so he sees it as something that means multiple different things.
Ponce: He has collaborated on projects with musicians Kanye West and Pharrell Williams – and famously created those expensive handbags. We asked him about his ideas of combining art with merchandising.
Takashi Murakami: Both things is almost same thing. So I cannot divide what is fine art and merchandise.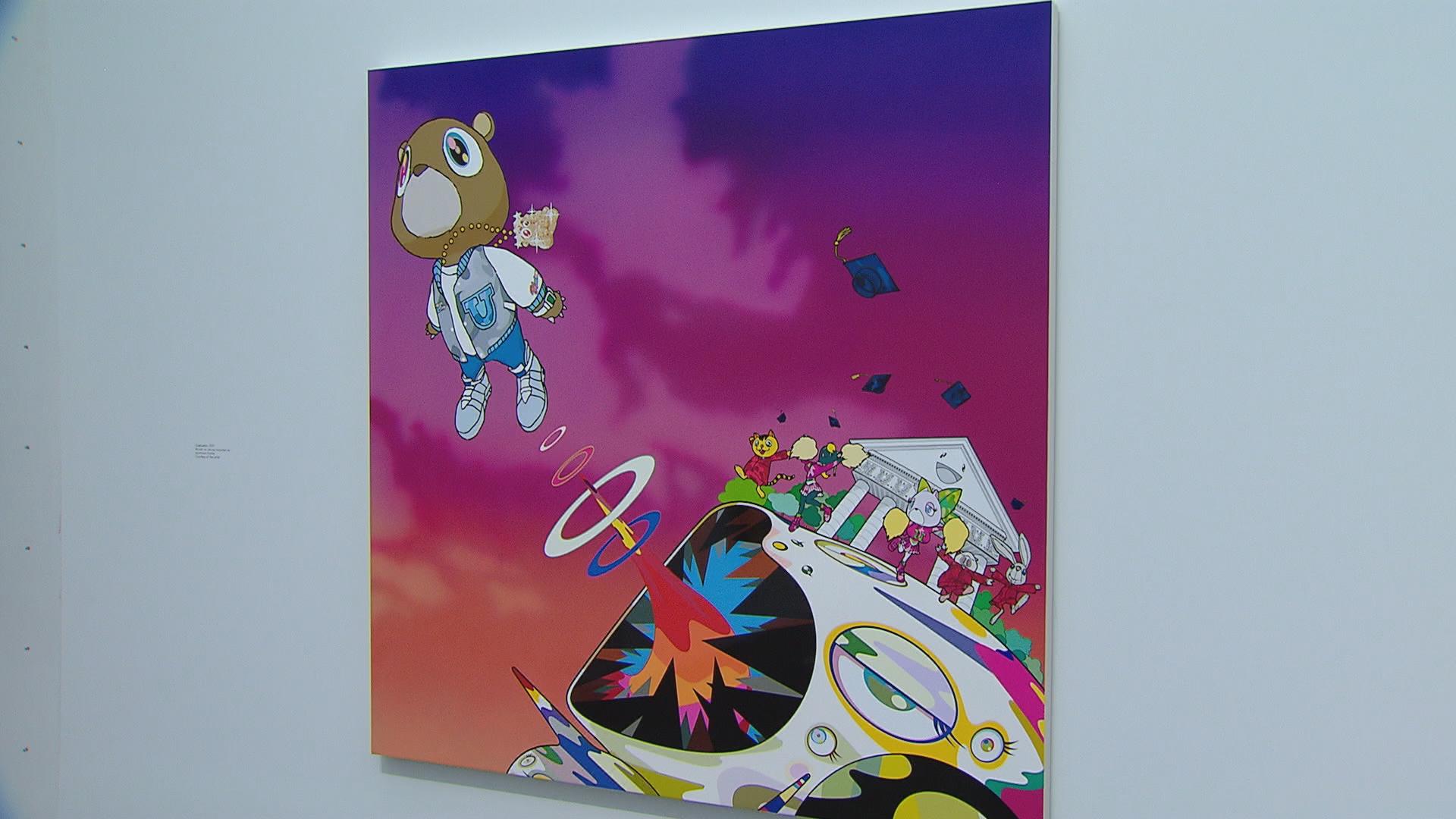 Darling: He's taken these leaps of faith that would be against conventional wisdom, or art world wisdom, and has paid the price in some cases at least temporarily with people thinking 'Oh that's terrible. It's a sell-out.' But he's really turned them into wins for himself and opened up new territory.
Ponce: Blending East and West, and ancient and modern, Murakami sees cultural combinations everywhere he looks.
Murakami: Very easy example is "Star Wars" episode four, the first movie. Luke Skywalker wearing liking a Japanese karate suits and also the battle looks like samurai wars, and the story came from a Greek story.
Ponce: He works with a small army of assistants and fabricators at a studio factory in Japan. They create richly detailed paintings and sculptures that sell for millions.
Darling: I think that's one of his innovations, is trying to bring so much detail to paintings that are gigantic, so every corner of these paintings is absolutely labored over, and so there's an overwhelming amount of information for your eye to try to digest.
Oftentimes you'll see a painting of his and it might look colorful, happy, silly, but oftentimes there is a lurking awareness again of what the conditions are in Japan post-WWII, the destruction, humiliation, the psychic baggage that you see.
Ponce: We asked the artist to describe himself as a child.
Takashi Murakami (Maria Ponce Berre, © MCA Chicago)
Murakami: Geek and dark and depressing, and not communication with people.
Basically I loved babies, like 3-4 years old and I loved young kids, because these generations are purists and see [with] open eye what is great and what is wrong.
Ponce: The sprawling new exhibition was organized and curated by the Museum of Contemporary Art Chicago. It is titled "The Octopus Eats Its Own Leg."
Darling: It's borrowed from a Japanese folk saying that when an octopus is in distress it will often chew off its own arm or leg, knowing that will save it from further disease or trouble, and also knowing that the arm will grow back again. So his work has kind of that cannibalistic quality. Sometimes he'll go back to some imagery, reanimate it in some way and have some new growth that comes out of it.
It's a show or a type of work that you have to look twice and see these other meanings that might be lurking below the surface. 

More on this story
The exhibition "The Octopus Eats Its Own Leg" is at the MCA Chicago until Sept. 24.
---
Related stories: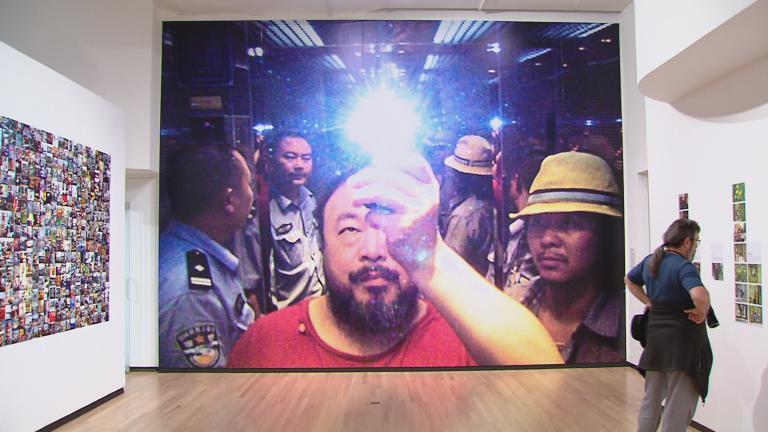 '#AiWeiwei' Exhibition Explores Art, Activism and Selfies
May 23: Though best known for his multimedia contemporary art, Chinese dissident Ai Weiwei is also a prolific photographer. We visit an exhibition at the Museum of Contemporary Photography showcasing his work.
---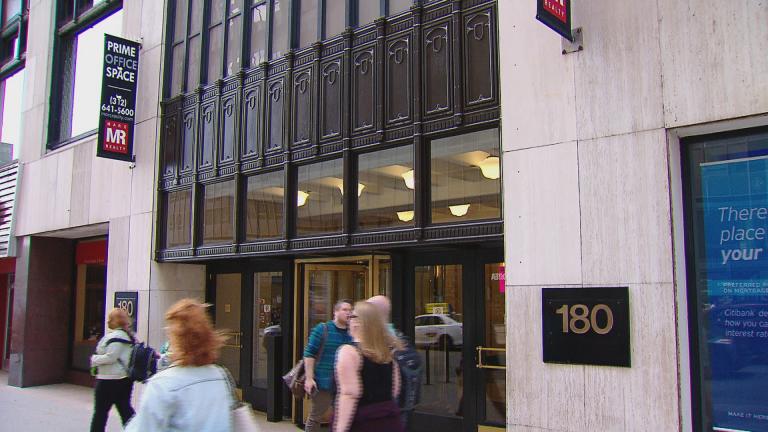 More Than Words: American Writers Museum Opens This Week
May 15: A new chapter in Chicago's cultural offerings begins this week.
---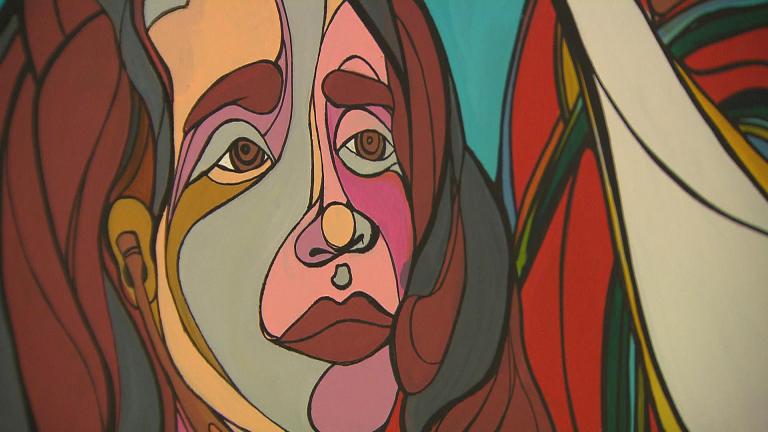 Celebrating 30 Years of Art at a Chicago Museum Without Borders
April 26: Contemporary art with Mexican roots: Celebrating 30 years at Chicago's National Museum of Mexican Art.
---