1. Flock
Activate transforms downtown alleyways into adult playgrounds—but it's not a festival, organizers say. Rather, it's an "interactive exhibition of art and culture." Watch a breakdancing battle, dance to DJ beats, compete against professional ping-pong players and check out a pop-up barber shop, muralists, a skate jam and live music. Bring cash for beer, wine and cocktails. This is the first of series of four monthly Activate events throughout the summer.
Details: 5-10 p.m. Thursday at the Sullivan Center Alley, Monroe Street between State Street and Wabash Avenue. Free admission, RSVP suggested. | MAP
2. Spoil pop
Take a trip down memory lane with dad this weekend at Vintage Garage Chicago, where nearly 100 vendors of vintage and antique goods—including jewelry, art, clothing, décor and furniture--set up shop for a three-story flea. In honor of Father's Day, dealers bring extra vinyl, stereo and music gear.
Details: 10 a.m.-5 p.m. at the Vintage Garage, 5051 N. Broadway. $5. | MAP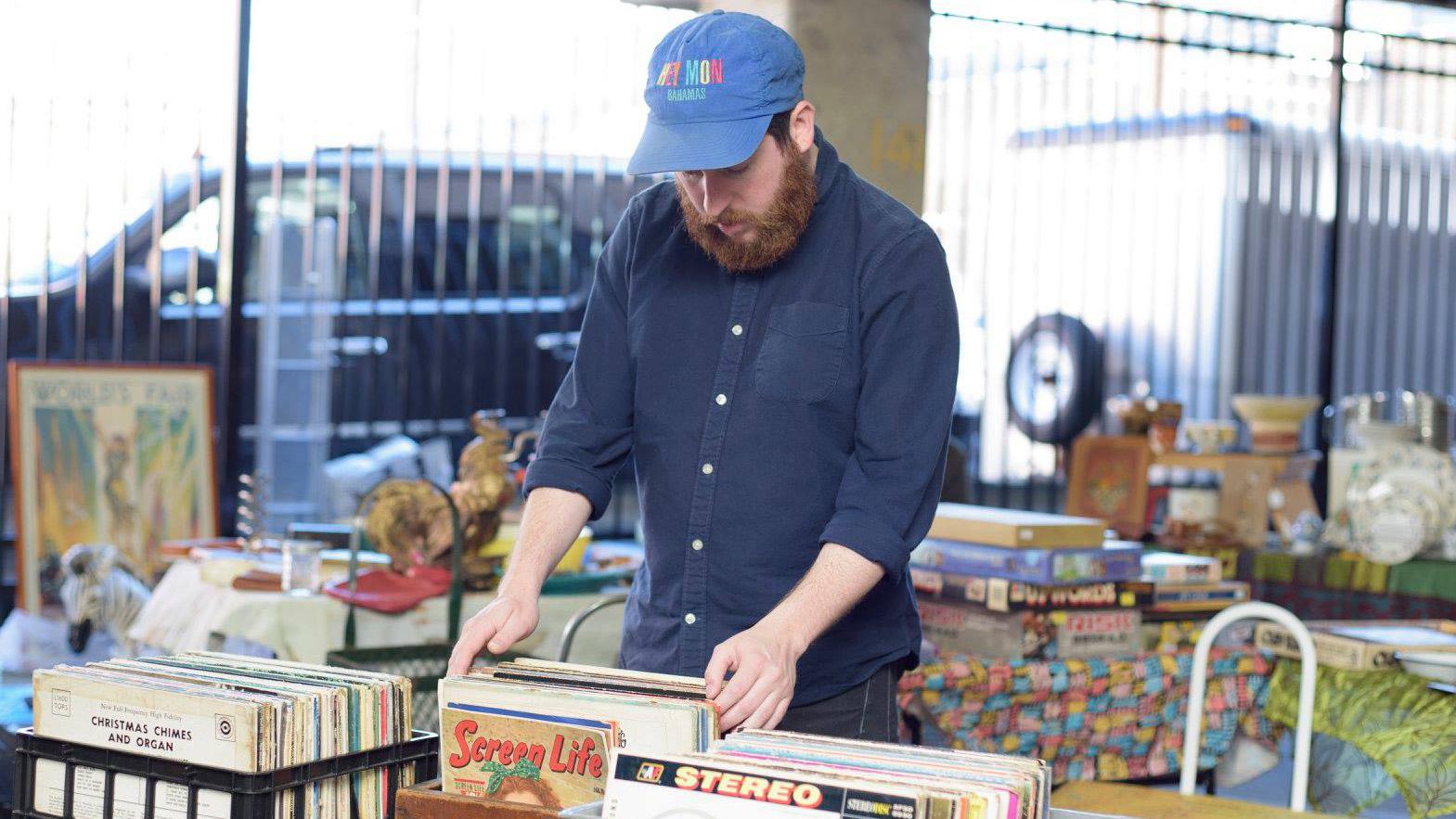 Vintage Garage Chicago has more than 100 vendors, who are bringing items catered toward fathers this weekend. (Vintage Garage Chicago / Facebook)
3. Feast
Check out a new entry to the festival circuit at the first-ever Pilsen Taco Fest. Local food vendors set up shop for the two-day event, which also includes live music and kids activities. On Sunday, don't miss stand-up comedy with Joey Villagomez in honor of dad on his special day.
Details: Noon-10 p.m. Saturday-Sunday at the Byline Bank Parking Lot, 18th Street and Newberry Avenue. Free. | MAP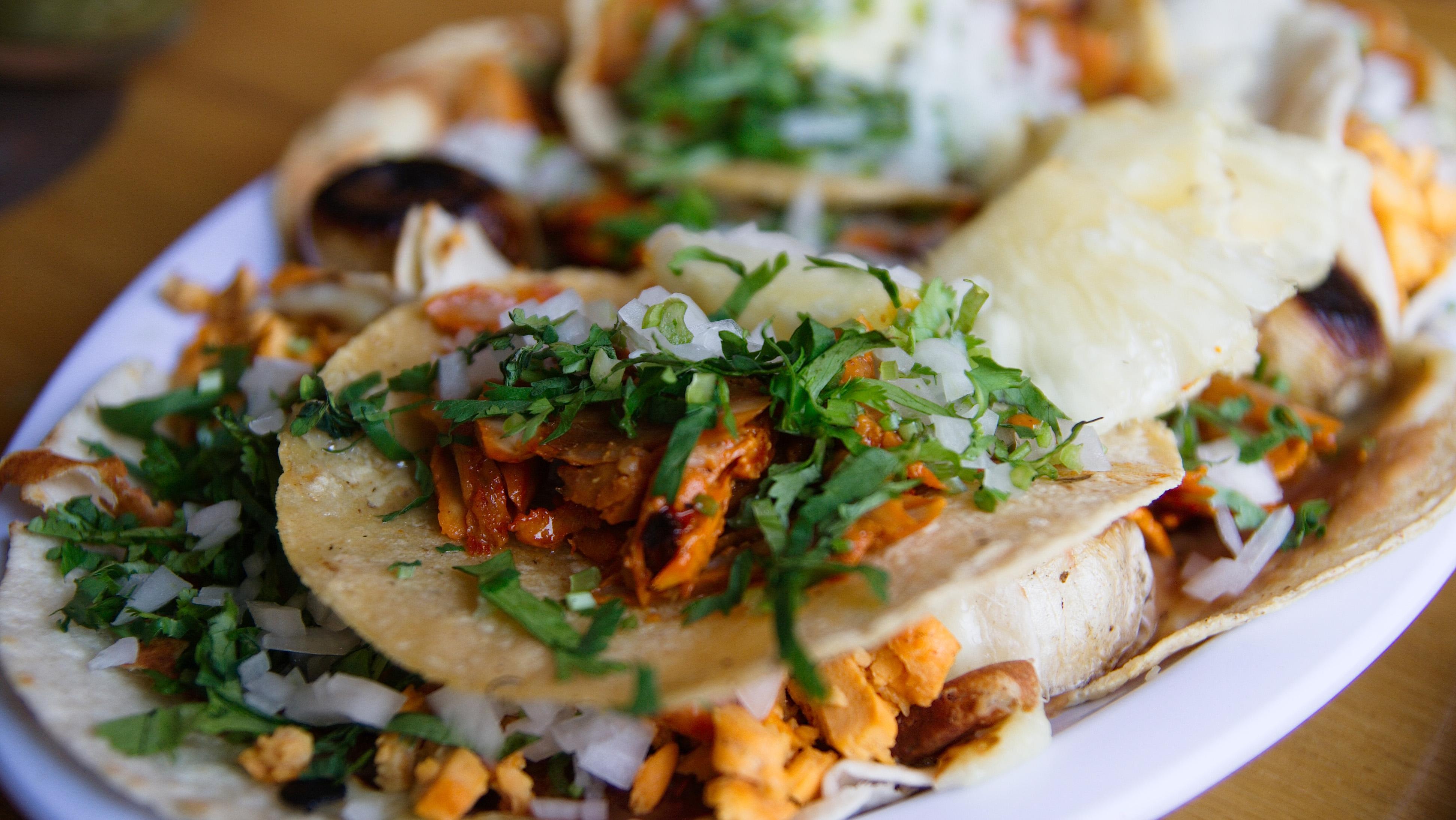 Local vendors set up shop at the taco festival. (william.neuheisel / Flickr)
4. Celebrate
Toast Pride Month with live music, DJs, drag shows and dancing at the Chicago Pride Fest. See Taylor Dayne (aka Tig Notaro's BFF), Metro and Boy Band Review (Saturday); and Kristin W., Cindel and 16 Candles (Sunday). Don't miss a family and pet parade (noon Sunday) and drag shows throughout each afternoon. Food and drink vendors are on hand.
Details: 11 a.m.-10 p.m. Saturday-Sunday along Halsted Street between Addison and Grace streets. $10 suggested donation. | MAP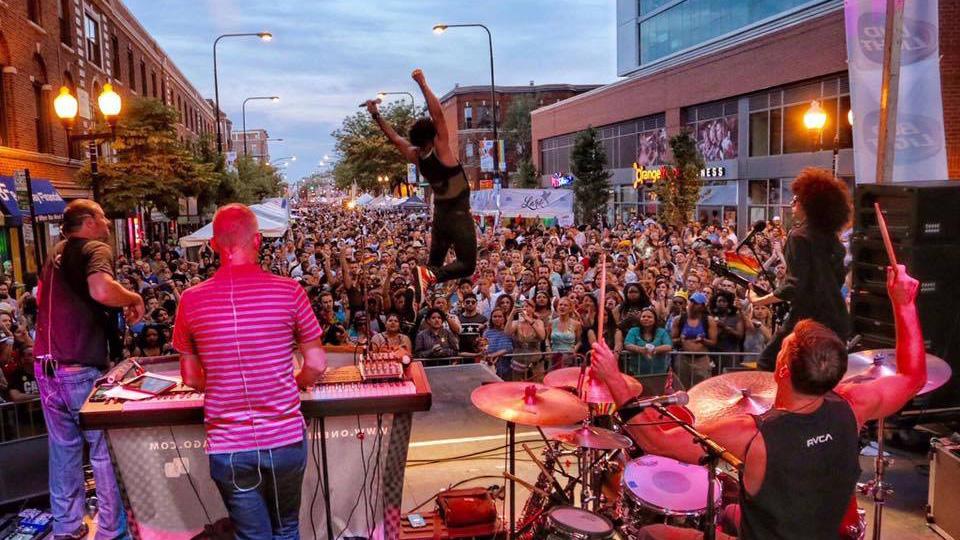 Chicago Pride Fest includes dozens of performances across three stages. (Chicago Pride Fest / Facebook)
5. Laugh
The sixth annual Chicago Women's Funny Festival showcases about 400 comedians—many of them local. See improv, sketch, stand-up, musical comedy, burlesque and more. Highlights include Women on Top (Thursday); Kristen Toomey (Friday); former "Saturday Night Live" writer Katie Rich (Saturday); and Improvised Jane Austin (Sunday). Read our interview with the founders of the fest.
Details: 8-10 p.m. Thursday, 8-11 p.m. Friday, 4:30-11 p.m. Saturday, 2-7 p.m. Sunday at Stage 773, 1225 W. Belmont Ave. | MAP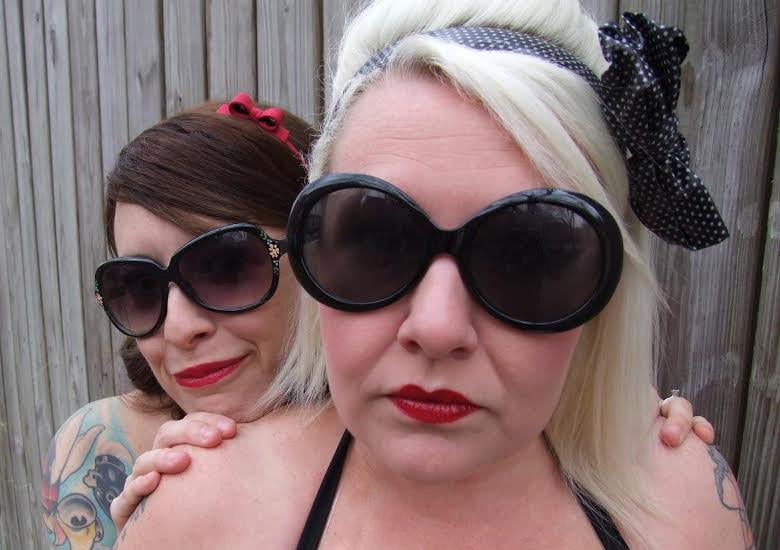 Liz McArthur, left, and Jill Valentine, right, co-founded the Chicago Women's Funny Festival. (Courtesy of Stage 773)
6. Party
With more than 50 music acts and 19 local restaurants, Taste of Randolph offers a multisensory feast in its 21st year. Three stages include performances by Moon Taxi, Emancipator (Friday); Eden, Robert DeLong (Saturday); Dawes, Alan King (Sunday) and others. Make sure to check out the Denver Live on the Rocks stage—built to replicate Colorado's infamous Red Rock Amphitheater.
Details: 5-10 p.m. Friday, noon-10 p.m. Saturday-Sunday, Randolph and Peoria streets. $5 suggested donation. | MAP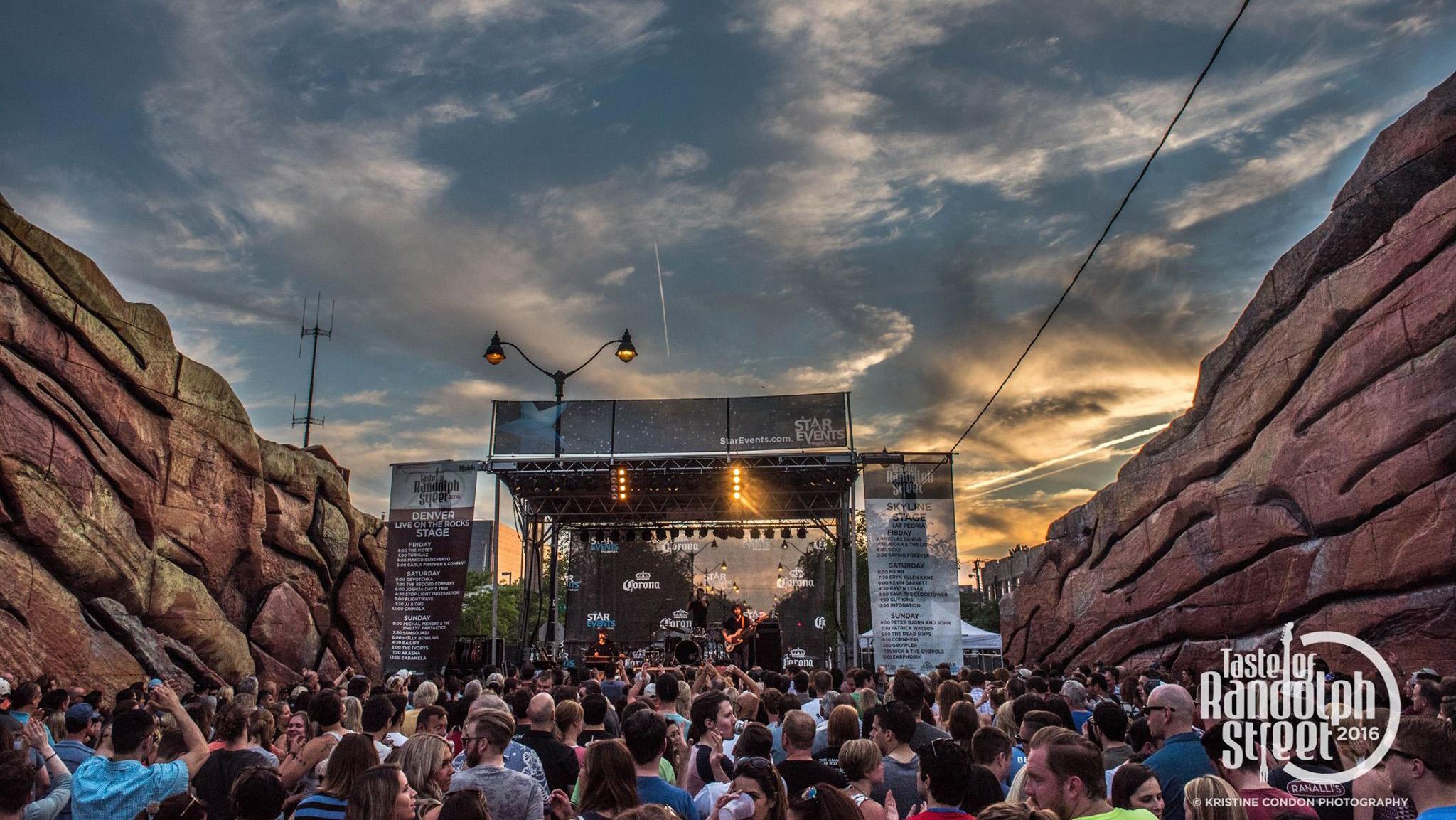 The Denver Live on the Rocks stage replicates Colorado's infamous Red Rocks Amphitheater. (Taste of Randolph / Facebook)
7. Praise
The Grammy Award-winning youth gospel choir Walt Whitman and The Soul Children of Chicago celebrates its 35th anniversary with a live concert recording. The group has encouraged the creation of more than 100 soul choirs worldwide, and has included thousands of participants in its decades-long run.
Details: 6:45-10 p.m. Saturday at the House of Hope, 752 E. 114th St. $10-$25. | MAP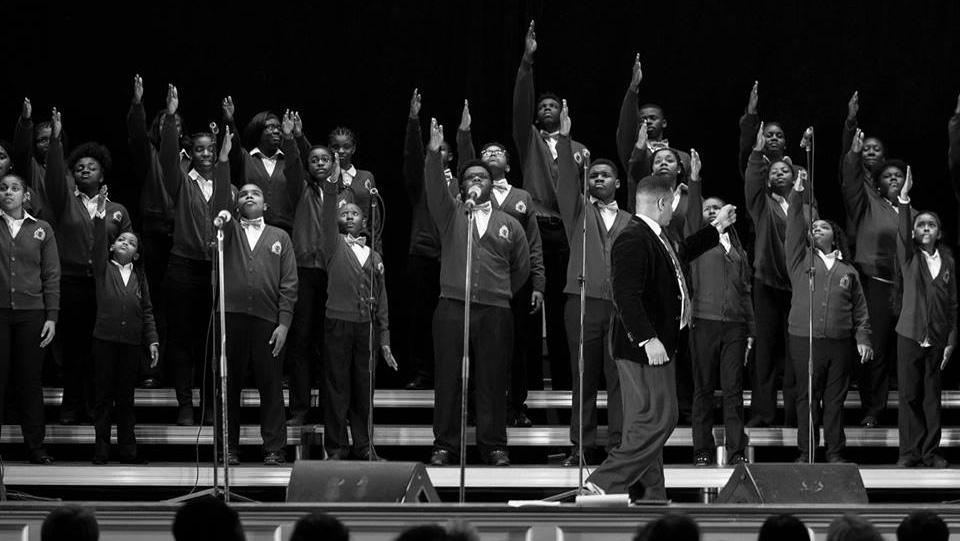 Dr. Walt Whitman & The Soul Children of Chicago celebrate their 35th year. (Dr. Walt Whitman & The Soul Children of Chicago / Facebook)
8. Rally
Kick off your weekend and Chicago Bike Week at a Friday morning rally featuring giveaways, bicycle-themed entertainment, educational programs and more. The weeklong promotion aims to get people excited about replacing their car or train commute with a good old fashioned bike ride. Though Chicago was ranked the best U.S. city for biking last fall, data released by the Illinois Department of Transportation found that accidents such as "doorings" were on the rise in the city.
Details: 7-9 a.m. Friday at Daley Plaza, 50 W. Washington St. Free. Related events through June 30. | MAP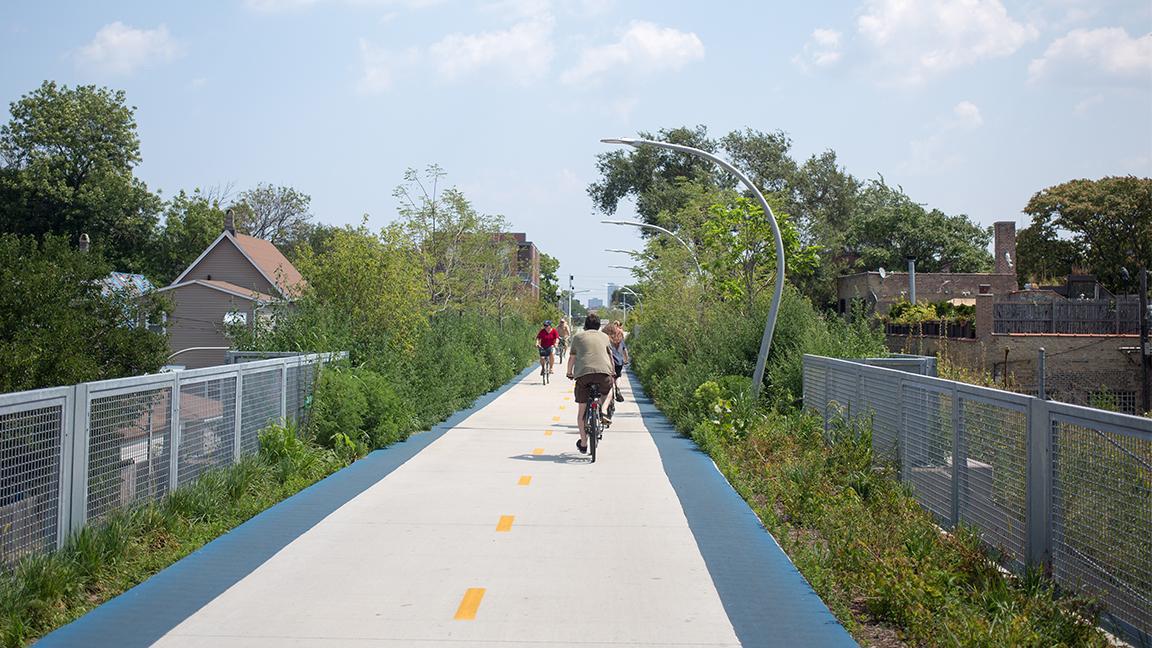 The Bloomingdale Trail, also known as the 606, was opened by the city in 2015. The nearly three-mile elevated pedestrian and bike path runs through the West Town, Logan Square and Humboldt Park neighborhoods. (Victor Grigas / Wikimedia Commons)
9. Learn
Help little ones fight "summer brain drain" at the Art and Science Spotlight, featuring storytellers, musicians, painters and a handful of other performers.
Details: 11 a.m.-2 p.m. Saturday at the Field Museum, 1400 S. Lake Shore Drive. $36; $25 for children, includes general admission to the museum. | MAP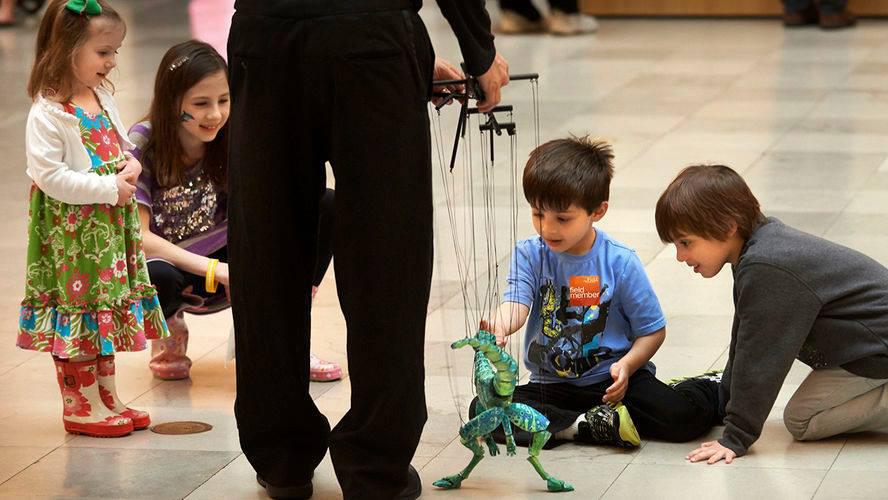 Storytellers, painters, musicians and other performers join The Field Museum for the Art and Science Spotlight. (The Field Museum / Facebook)
10. Rock on
Get a jump on the weekend with the return of the free Thursday night concert series Rockin' in the Park. This week, local cover band Wedding Banned plays classic hits from the '80s, '90s and beyond. Food and drink are available for purchase on the park's lawn; the night wraps up with a musical fireworks display.
Details: 7-10 p.m. Thursday at MB Financial Park at Rosemont, 5501 Park Pl. Free. | MAP
Events listed are subject to change. We recommend double-checking times and locations before you head out the door. Want to share your upcoming events with us for consideration in a future roundup? Send us an email.
---