Illinois' new fiscal year begins July 1 and lawmakers are set to reconvene in Springfield next week.
The state is creeping up on it's third year without a budget. But lawmakers did pass about 500 bills during the spring legislative session. The Illinois Senate passed a budget, but the House wouldn't even bring it to a vote before adjourning May 31. The state owes nearly $15 billion in unpaid bills—and if a budget isn't passed, the backlog could swell to $24 billion.
Joining host Carol Marin to discuss the budget crisis: state Reps. David McSweeney, Tom Morrison, Carol Sente and Rob Martwick.
Below, an edited Q&A with our guests.

The Illinois Senate passed a budget, but the House didn't even call a budget bill before adjourning. Why? And who is to blame for the impasse?
McSweeney (R):  It rests with all of us. We're destroying the state. We're below investment grade, gutting social services and universities are losing people. Now in a situation that we're spending more money than we ever planned or dreamed of. We all share the blame and need to stop pointing fingers and do something.
Martwick (D): Who's to blame? Simple. The budget has been hijacked by the governor's office since day one. We offered further cuts and to reinstate the expired taxes. And the governor said not until I get my political agenda. I don't know how you can pass blame on anybody else. The Senate got the work done. We did procurement reform just like he wanted, he got government consolidation, he wanted to sell the Thompson Center. He got victory after victory after victory. I don't know how you blame it on anybody else.
Morrison (R):  Who's to blame? Rauner assumed too much when he took office that majority party would be willing to work with him. The Democratic leadership underestimated how committed Rauner was to reforms. So both sides are pretty solidly entrenched.
Sente (D):  The campaigning hasn't stopped. It's a new world. Everyone is considering what do you say aloud? It's affecting the ability for us to get together.
What should happen?
McSweeney: The governor needs to call a special session. Stop gap budgets are going to make things worse. We need a real budget.
Martwick: I made the argument to my caucus, I said "let's vote on it and show the courage to do it." But there were not enough members to pass a budget. We need 60 votes but the governor already said he's going to veto the Senate budget. Why vote on it when he says he's going to veto it? Why keep doing this exercise in futility?
Morrison:  If we could go back in time, we should have shut down the government back in 2015. It would have force folks to the table sooner. Lawmaker paychecks should've been cutoff in 2015. The schools opened on time because the k-12 budget passed. State employees continued to work and get paid. Generally speaking most IL residents didn't feel it. Then stop gap spending plan in 2016 passed to provide legal authority to pay bills as moneys came in. We need either massive taxes or an austerity budget. I'm on side of austerity budget. That would mean significant cuts to the k-12 budget, to higher ed, everything state spends money on would have to be cut. Most can't take the heat of spending cuts. As a result, we go deeper and deeper in debt. Some constituents are willing to pay a little more tax increase if there is pension reform, streamlining government, etc. Almost no one is willing to pay double income taxes which is what we'd have to do to pay the bills.
Sente:  I'm in a budget group and we're looking at spending caps, what is level of responsible cuts, how to pay down unpaid bills. We're looking at Midwestern neighbors for revenue ideas, and a budget that's passable with bipartisan support. Gov. Rauner said he needs three things: procurement reform, local government consolidation, criminal justice reform. Those have passed with a good amount of bipartisan support. But then the governor said it wasn't enough. It is enough for our group. We're also looking at what else is important to our constituents? So out budget group is looking at six reforms—which would be amazing.
The Senate passed $5.4 billion revenue in the form of tax hikes. But Governor Rauner said he'd veto the Senate's budget bill. Does the state have to raise taxes to help solve the budget crisis?
McSweeney: That is the Rauner plan. I oppose it. We have done nothing to restore confidence of our government. Current spending is higher than it was under Pat Quinn and we have done nothing to reform pensions. Senate passed pension reform. We need to rework Medicaid. Not just eliminate waste and fraud. The administrative costs are also increasing without a budget. It's a scandal that universities are being held hostage. K-12 budget increased last year. We don't have the money. My view is that we live within existing revenue forecast. I can't support additional review.
Martwick: That is the most unfortunate side of the impasse. There are people who have the courage to tell citizens what's coming. Everyone knows there's no way to cut waste and balance budget without a tax increase. Every budget Rauner's proposed have cuts that do more harm than good and that have hidden tax increases. The truth is the governor has no ability to cut without raising taxes.
Morrison: For sake of state, I hope there is a budget soon. The longer we go, the deeper in debt we get. We are pushing for the cuts and reforms necessary. But it looks like tax increase is inevitable. When it happens, then we will hopefully have the maximum amount of cuts and structural reform to actually move forward as a state. If all we do is massively raise taxes without reform, we will see even more people leave the state. If another 100,000 people leave state, that doesn't shrink our pension obligations. It just shrinks the number of people who shoulder the burden.
Sente: We owe it to people to pay that $14.8 billion backlog of bills then get the bills paid within a cycle of 30 days, or 14 days or 60 days – whatever we decide. These are real people and businesses and they are going under and being hurt. We cannot pay the backlog and for the current year without revenue. Borrowing is not the way to go or taking it away from local governments.
Some people are saying there won't be a budget until 2018. Your reaction?
McSweeney:  Unacceptable. I don't want to think about it. We will have $23 billion of unpaid bills by next June 30th. We can't go on like this. Anybody who does accept that is doing a disservice to state.
Martwick: That would be atrocious. I can't even imagine. We as a government have for years pushed off our fiscal responsibilities. This accumulation of debts is fiscally irresponsible. We are making it worse for tomorrow. How anybody is willing to do that, I'll never know.
Morrison:  I hope they're wrong. I don't have difficulty saying no to cuts and going in front of public employees and saying we have to dramatically change pension plans. I do have colleagues who are queasy saying things like that.
Sente:  I think there's a very good chance of that without the rank and file pushing leaders. A real possibility. 
---
Related stories: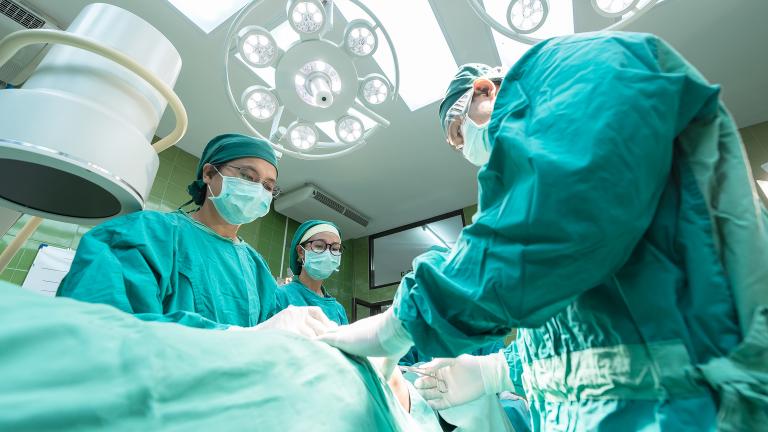 Judge Rules on State Payments to Medicaid Providers
June 7: U.S. District Court Judge Joan Lefkow is directing the cash-strapped state to put more money into Medicaid.
---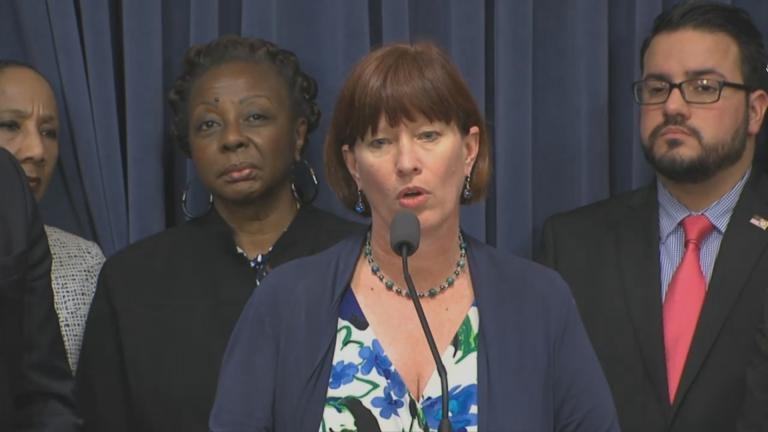 The Illinois Senate Passed a Budget. Will the House Follow Suit?
June 5: The Illinois General Assembly has blown a May 31 spring session deadline. So now what? We discuss the Springfield budget battle with state Sens. Heather Steans and Chris Nybo.
---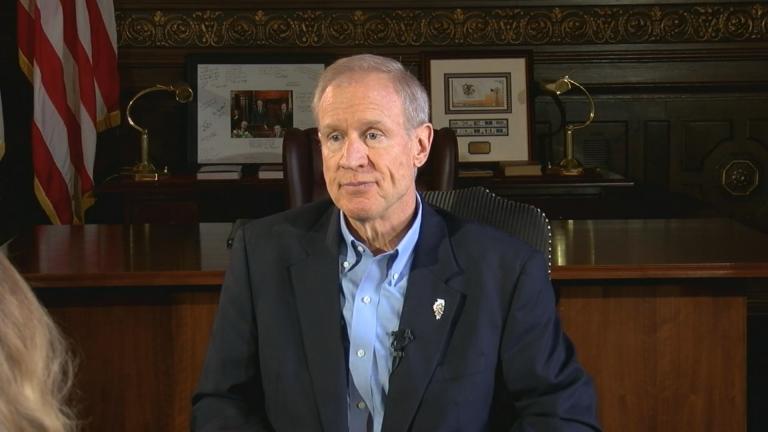 Rauner: 'We May Have to Resort to a Special Session'
June 1: Gov. Bruce Rauner sits down with Amanda Vinicky to talk about the next steps in Springfield.
---