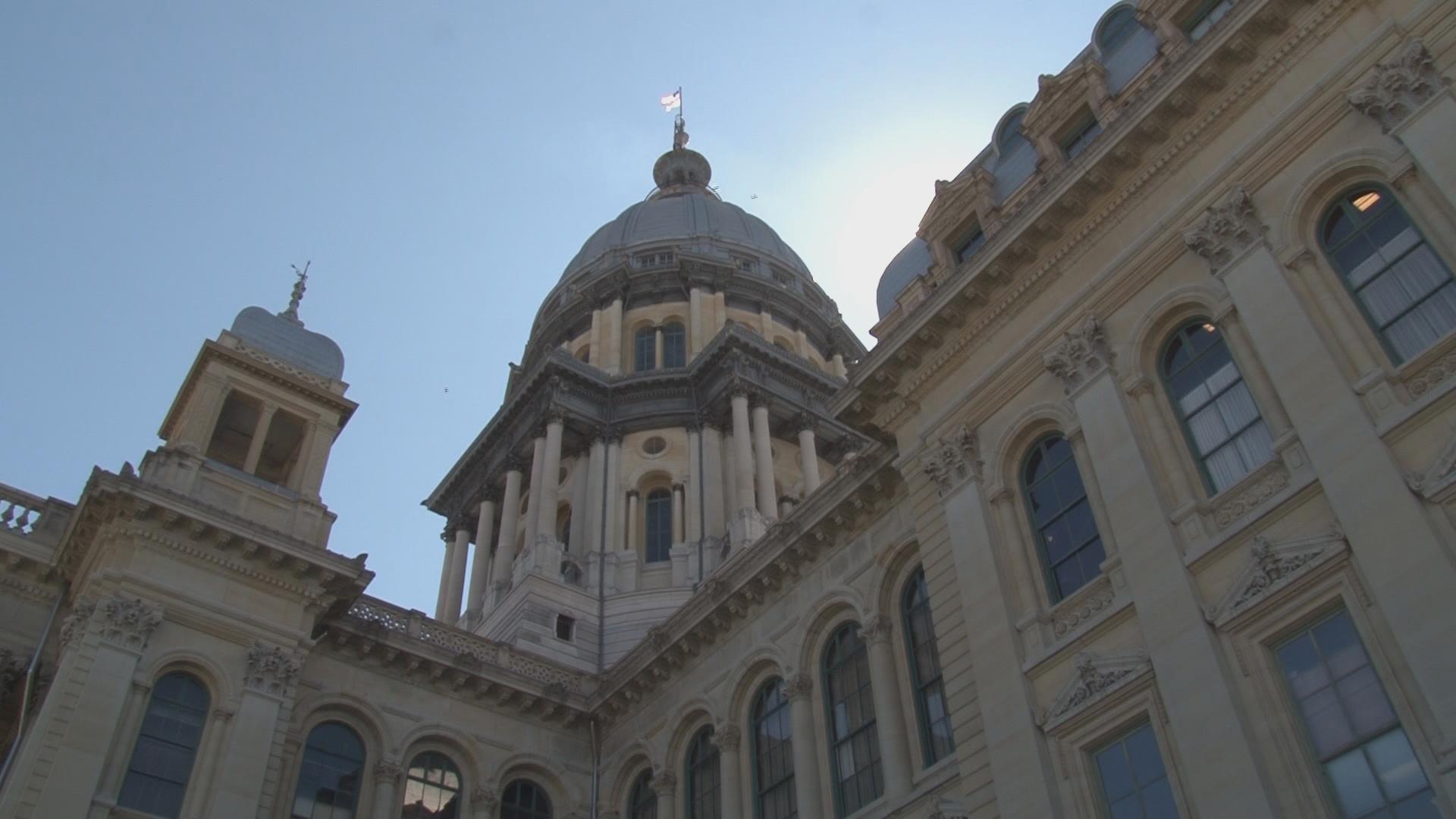 Rather than marching in hometown parades like other politicians, Illinois legislators spent Memorial Day at the statehouse. They're under the gun to pass Illinois' first complete budget since July 2015 before the end of session on Wednesday, though with time running short it seems more likely that the deadline will be put off until the end of June.
The budget received minimal attention in public, though private talks are ongoing.
A key question remains whether the Illinois House will adopt the budget and series of tax hikes approved last week by the Senate, modify them, introduce entirely new spending and revenue bills, put off decisions for another month (the new fiscal year doesn't start until July, though the threshold to pass bills is higher starting next month) or whether they'll go for another temporary "stopgap" spending plan instead of a comprehensive one.
A House committee did advance Senate Bill 9, the $5.4 billion tax proposal. It raises the income tax by 32 percent (from 3.75 percent to 5 percent), puts a sales tax on services including dry cleaning, storage and piercings and creates a tax on satellite TV and video-streaming services.
However, the House sponsor, Rep. Will Davis, D-Crestwood, wouldn't commit to the plan; Davis says he hasn't "shied away" from the need for more revenue, but when it comes to specific taxes, rates and credits, it's an "ongoing conversation."
Rep. Will Davis, D-Crestwood
House members are working to draft their own version of a budget and revenue package, though it's unclear what that would contain. Sources say that test votes in private House Democratic meetings have come up short.
Revenue and Finance chairman Rep. Mike Zalewksi, D- Riverside, said that that will be unveiled "when we arrive at a place that we feel like there's 60 members willing to vote for something."
"We're a very disparate caucus. We have regional differences, we have socio-economic differences, we have political differences, and this is going to be one of the most complicated, if not the most complicated, budget package we've had to do since I've been down there – and I would image among those in the state's history," he said. "So to suggest that it's going to come easy or be a very simple roll call I think is just not accurate. You know, we have to find the right recipe, and as of yet we're still working on the right recipe."
Gov. Bruce Rauner and his fellow Republicans are slamming Democrats for wanting a tax increase (the Illinois Republican Party, propped by Rauner's private donations, is paying for robocalls to voters slamming Democrats who voted for it) even though Rauner has tacitly acknowledged that he would support one – if he gets his way on reforms, including a four-year property tax freeze.
"I don't believe that we have made the spending reforms that are necessary" to justify a tax increase, Rep. David McSweeney, R-Barrington Hills, said. "I don't think that we've done anything to restore credibility in government."
The House on Monday did advance two other "reforms" desired by Rauner. A House committee advanced a plan (Senate Bill 886) to allow Rauner to begin the process of selling the James R. Thompson Center in downtown Chicago, and the full House passed changes to the state's procurement code (Senate Bill 8).
However, the Rauner spokesperson says House Speaker Michael Madigan "hijacked" the Thompson Center measure "to steer $50 million to the city of Chicago while putting the interests of a close friend and lobbyist ahead of Illinois taxpayers."
Madigan says the House's passage of the procurement measure, which would ease what critics say are the state's onerous purchasing rules, shows that "House Democrats have followed through on our commitment to work cooperatively with the governor to reduce the cost of government and address the issues facing our state."
Madigan, who has largely been out of the public eye, went on to say in his statement that "today's agreement is proof that House Democrats are willing to make compromises to move Illinois forward."
In response, Rauner spokeswoman Eleni Demertiz said that "tiny, incremental steps to change our broken system are better than nothing, but what the House passed today is far from what is needed. While Speaker Madigan's Democrats continue to argue over how big of a tax hike to impose on the people of Illinois, the governor remains focused on enacting real and lasting property tax relief."
Rauner is talking about the budget and tax relief during a Facebook Live session on Tuesday at noon. Meanwhile, two the Democrats vying for his job are scheduled to hold events: Chris Kennedy's campaign is promoting a speech outlining his "vision for Illinois" at 1 p.m. in Chicago. J.B. Pritzker's campaign says he will make an "announcement" late Tuesday morning.
Other major pieces of legislation passed the House, though they need Senate approval before reaching the governor's desk.
That includes an automatic voter registration plan that would automatically add 1.13 million eligible adults to the state's voting rolls, a bill to rein in a Rauner initiative to issue a massive health care contract to managed care companies, and the so-called "Trust Act" – a state measure combating President Donald Trump's efforts to deport undocumented immigrants. Should it become law, local police would not be permitted to search anyone based on his or her citizenship status, or hold anyone for immigration purposes without a court warrant.
"Simply existing without a piece of paper is not a crime," Rep. Litesa Wallce, D-Rockford, said. "Young adults who used to admire police and law enforcement … they're afraid of police and law enforcement. They're afraid that their parents are going to be taken away from them."
Follow Amanda Vinicky on Twitter: @AmandaVinicky
---
Related stories: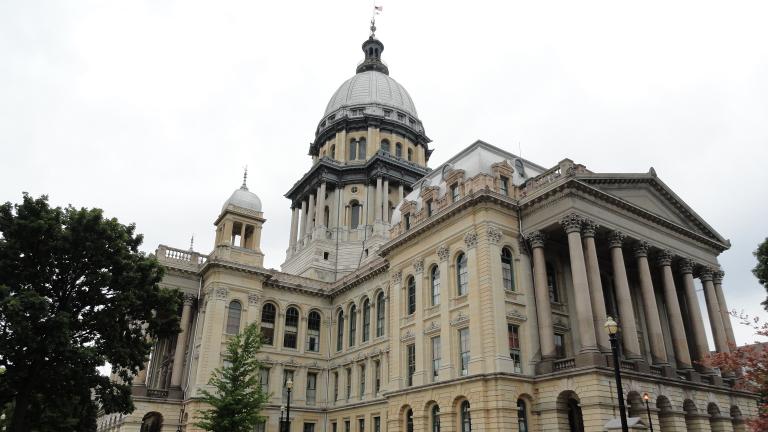 Without a Budget, 'That's It': Weekend State Budget Update
May 28: Lawmakers heard tales of woe Sunday as the Illinois House resumed what's supposed to be the swan song of the annual spring session. There is, increasingly, a prevailing sentiment that the Democratic-led General Assembly will fail to pass a budget by May 31.
---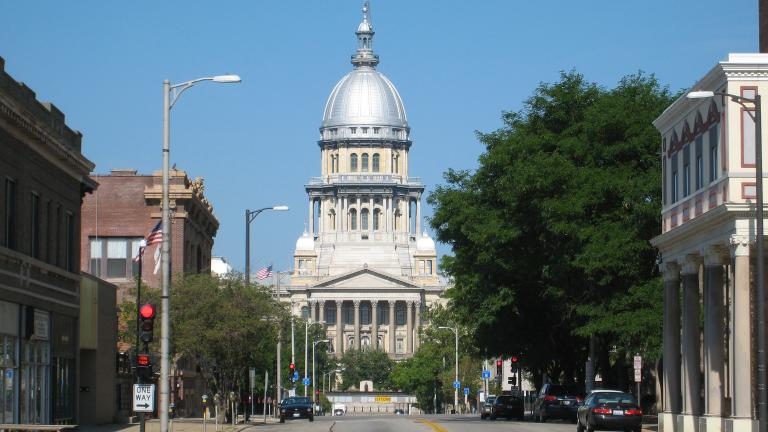 Lawmakers Adjourn as Budget Agreement Remains Elusive
May 26: A new round of finger-pointing played out as Illinois lawmakers left the capitol Friday for a mini Memorial Day weekend break.
---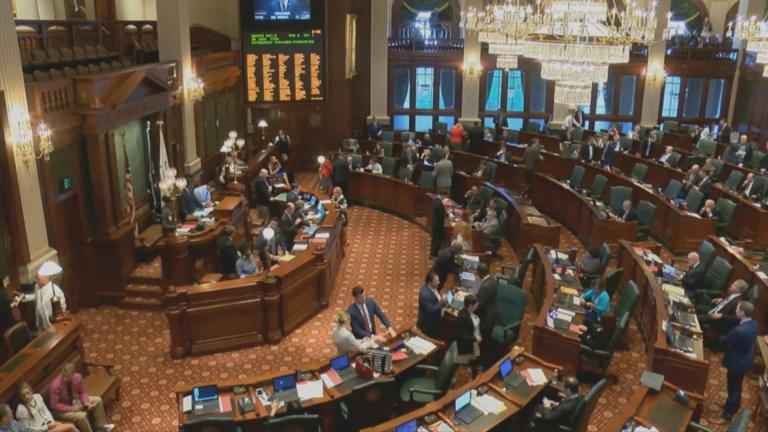 Illinois Budget Now in Madigan's Court
May 24: Illinois representatives Wednesday are beginning to vet the $37.3 billion spending plan – as well as the tax hike that would support it – passed a day prior by their Senate peers.
---