With a week left before legislators' spring session is set to end, Democrats in the Illinois Senate passed what could be Illinois' first complete budget in two years and a revenue package that includes a 32-percent increase in the personal income tax rate to help pay for it – however, it's possible neither will actually be enacted.
Illinois' personal income tax rate is currently 3.75 percent, and has been since 2015 when the temporary tax increase Democrats passed back in 2011, during the days of Gov. Pat Quinn, automatically rolled back.
Lawmakers' failure to plan for the loss of billions of dollars in revenue that suddenly went missing at the start of Gov. Bruce Rauner's tenure is a significant reason why the state's backlog of overdue bills has nearly doubled since that time.  
Under the Senate plan, which passed Tuesday on a partisan vote of 32-26, the tax rate would nearly return to what it was: Illinois residents are looking at paying a rate of 4.95 percent on their income taxes. Corporations would see their taxes rise, too, with the rate edging from 5.25 percent to 7 percent.
Both hikes would be retroactive, going back to January.
The package also calls for new taxes on services. Critics often say Illinois' tax code hasn't kept up with the times or with surrounding states. The modern economy is a service one, but most services aren't taxed. Senate Bill 9 would add a sales tax to laundry and dry-cleaning, storage, pest control, alarm systems, and tattoos and piercings
It would also create a new a tax on satellite TV and streaming services.
While it's close to the revenue plans Republicans helped Democrats to draft in closed door negotiations, Republicans all voted against it.
"We're creating a government that the taxpayers cannot afford," Sen. Kyle McCarter (R-Lebanon) said. "We've got to a point, we've pushed people just way too far."
Democrats have had a supermajority in the Senate during Rauner's entire term, but they were never willing to go it alone on a tax hike (It certainly could cause them trouble down the road with unhappy voters.) All session it didn't look like they would need to, because they'd been negotiating a bipartisan "grand bargain" since January.
But Democrats say they had no choice but to move forward because they're fed up, particularly after Republicans last week refused to vote for a budget proposal they'd largely designed.
Democrats point out that they're leaving little time for the House to take up the plan they've spent months negotiating. Plus, every day without a budget Illinois' backlog of bills rises, the deficit grows and social services take a bigger hit.
"I've negotiated with five different people on that side of the aisle, and then once we come to an agreement somebody else comes to the table and moves the line further," Sen. Kwame Raoul (D-Chicago) said. "This 'we're close' nonsense is exactly that – nonsense. The business community expects us to provide stability, for us to pay our bills."
The new $5.5 billion in revenue generated through the cluster of taxes would be used to help balance a $37.3 billion budget Democrats passed Tuesday on a 33-23 vote that cuts nearly $3 billion with near across-the-board cuts to programs (and a 10-percent cut to public universities and community colleges). Though, Republicans gripe that it doesn't cut enough. Against Republicans' wishes, the Democrats' version does not include cuts to Medicaid and maintains a state subsidy for retired teachers' health insurance.
Prior to the Senate votes, the governor took to Facebook to promote his point of view during which he repeated his usual refrain: That he wants a balanced budget but only with structural change.
Rauner didn't have much to say about the income tax rate, though he didn't shoot it down outright. Rather, he said that the biggest outstanding issue preventing a budget deal is property taxes and that only if legislators pass a freeze will he agree to raise taxes. A two-year freeze the Democrats attempted to pass last week doesn't go far enough for Rauner, as he said that's merely a "headline" that would result in skyrocketing bills in three years.
"You pay the highest property taxes in America. We've got to change that. We've got to bring our property taxes down over time. And the way to start is to do a true, long-term property tax freeze and give you – all the people of Illinois – the power, the ability to decide, if and when and how your property taxes move," Rauner said during the Facebook Live. "That's what we're pushing for. We'll never give up on that push. And that's the stumbling block right now."
Typically, the House under Speaker Michael Madigan takes the lead on budget matters, but this session the focus has been squarely on the Senate.
Whether the House will take up the Senate's proposals remains to be seen, given Madigan's long insistence on bipartisan votes on a tax hike — a move that would spread the blame, and voters' wrath, if you will.
In a statement, Madigan was noncommittal, saying that he'll have an informal group of legislators tasked with budget issues consider the Senate's measures.
"They will thoroughly review the Senate's proposal and consider it as part of our efforts to pass a full-year balanced budget that will end the budget impasse," he said.
The chamber's top Republican Leader Jim Durkin called the budget and tax increase "not acceptable to the House Republican Caucus."
"Once again, their work is incomplete as crucial reforms and spending cuts must be in the final package," Durkin said in a statement
Hearings are set for Wednesday on other "grand bargain" bills, like the plan to give Chicago and five other communities casinos. The 11 measures making up the "bargain" were originally linked, but have since been decoupled, meaning they can stand, or die, alone if sent to Rauner's desk.
Come June, passing a budget, revenue or any other measure gets more complicated because the constitution requires more legislators to vote for any bill to become law. 
Follow Amanda Vinicky on Twitter: @AmandaVinicky
---
Related stories: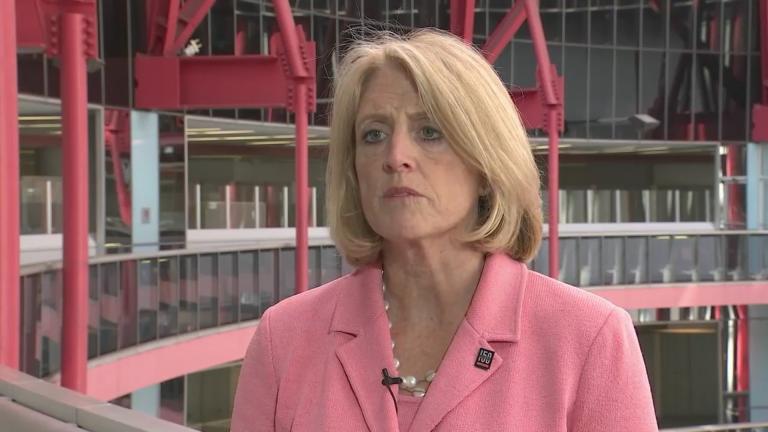 Business Group Recommends Tax Hikes, Governor's Office Responds
May 22: Eight billion dollars in new revenue. That's part of the surprising prescription for Illinois' fiscal troubles, outlined in a report by some of Illinois' premier business leaders.
---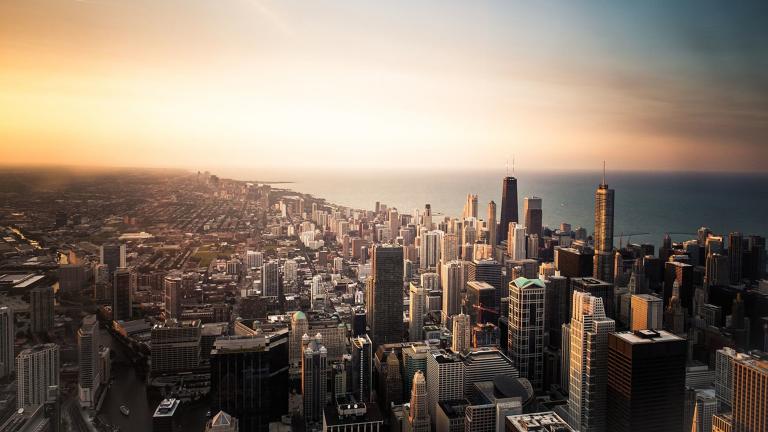 Who's Who of Illinois CEOs Call for $8 Billion Revenue Hike
May 18: A just-released report from Chicago's premier group of business executives says Illinois needs $8 billion in new and increased taxes to get back on track.
---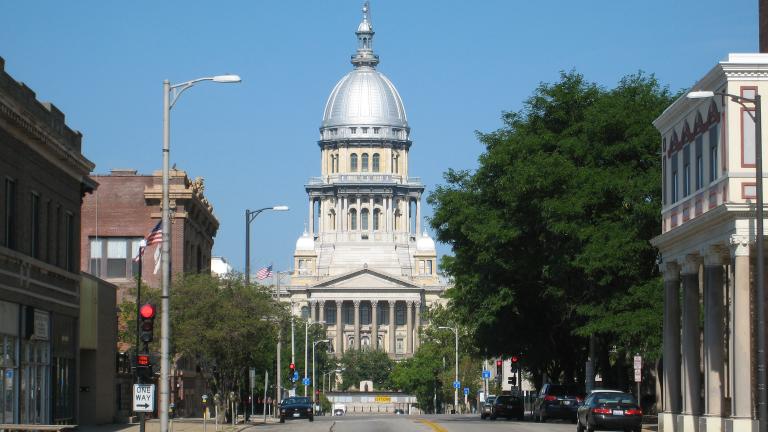 Report: Budget Impasse a 'Stunning Failure of Leadership'
May 9: The political inertia that's left Illinois without a budget can't continue, according to a report released Tuesday by the non-partisan Civic Federation. 
---