The Supreme Court is wrapping up the 2016-2017 term at the end of June and during these final few weeks, the major decisions for the term are handed down. On the docket for the justices are cases involving political gerrymandering and whether religious institutions have a right to taxpayer funds.
But all eyes will be watching when the court decides the constitutionality of President Donald Trump's order banning travelers from six predominantly Muslim countries. The 4th U.S. Circuit Court of Appeals upheld the injunction against Trump's revised ban in International Refugee Assistance Project v. Trump. Attorney General Jeff Sessions said the administration would appeal it to the Supreme Court.
The court's term was overshadowed by the battle to replace the late Justice Antonin Scalia. Republicans had blocked President Barack Obama's selection of Judge Merrick Garland instead confirming Trump's choice of Justice Neil Gorsuch.
The constitutionality of political gerrymandering is also before the court this term. Cooper v. Harris was decided last week. The court ruled in a 5-3 decision that two Congressional districts were racially manipulated in North Carolina. Justice Clarence Thomas joined the four liberal justices, avoiding a tie.  
Another case, Gill v. Whitford, comes out of Wisconsin and involves political gerrymandering. The Republicans, who won complete control of Wisconsin's government, redrew the state assembly's legislative map. But an appeals court ruled the map "was designed to make it more difficult for Democrats, compared to Republicans, to translate their votes into seats."  
Another case on voting rights, this one in Ohio, Husted v. A. Philip Randolph Institute, will be heard during the next court term starting in October 2017. The issue is whether Ohio's process for purging voters from registration rolls violates the National Voter Registration Act of 1993 and the Help America Vote Act of 2002.
Joining us with their opinions are David Franklin, who clerked for Justice Ruth Bader Ginsburg from 1999 to 2000 who teaches constitutional law at the DePaul University College of Law and is serving as the Illinois solicitor general; and Carolyn Shapiro, who clerked for Justice Stephen Breyer in 1996 and 1997. Shapiro is an associate professor of law at IIT's Chicago-Kent College of Law where she is also the co-director of the Institute on the Supreme Court of the United States.
---
Related stories: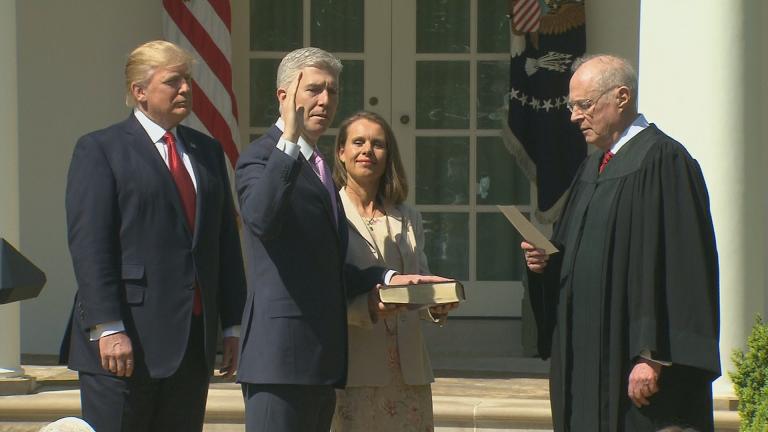 Gorsuch Sworn in as Supreme Court Justice 14 Months After Scalia's Death
April 10: After a hyper-partisan confirmation process and a change to the filibuster rule in the Senate, Judge Neil Gorsuch was sworn in Monday by Justice Anthony Kennedy – the judge for whom he once served as a clerk.
---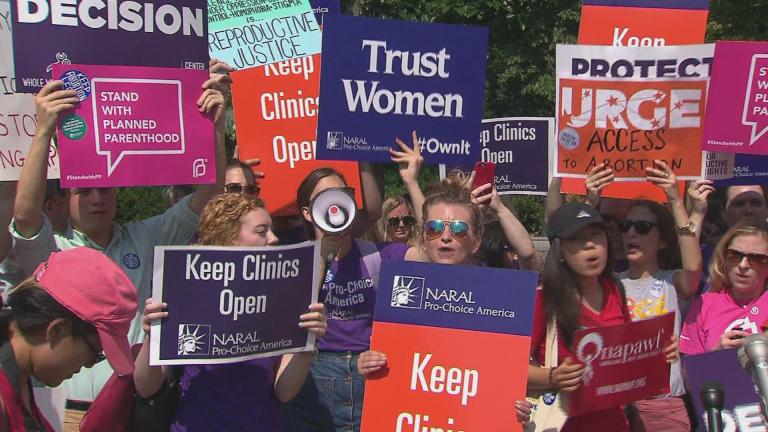 Illinois Lawmakers Look to Expand, Protect Abortion Rights
Dec. 12, 2016: In light of anti-abortion comments made by President-elect Donald Trump, a pair of proposed state bills would protect and expand abortion rights in Illinois.
---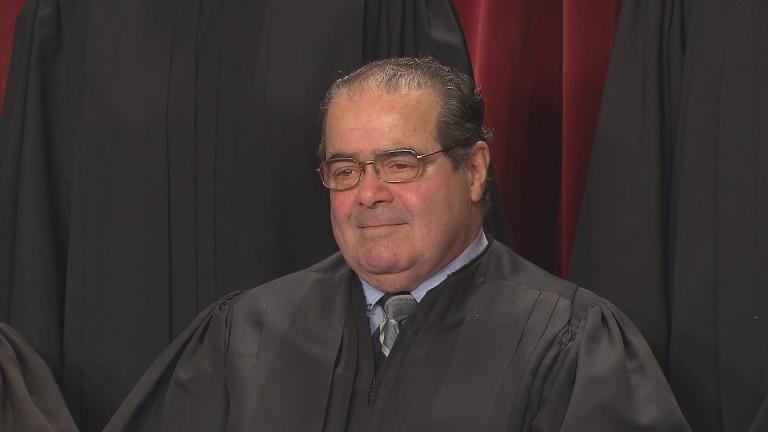 Former Supreme Court Clerks Remember Justice Antonin Scalia
Feb. 15, 2016: Justice Antonin Scalia was known for his biting dissents and sharp wit. But who was the man behind the black robes? Four former Supreme Court clerks join "Chicago Tonight" to talk about the late justice.
---