Some 14 months after the death of legendary conservative Justice Antonin Scalia, the Supreme Court of the United States finally has a full complement of nine judges.
After a hyper-partisan confirmation process and a change to the filibuster rule in the Senate, Judge Neil Gorsuch was sworn in Monday by Justice Anthony Kennedy – the judge for whom he once served as a clerk.
It means that Gorsuch is now likely to help shape American constitutional law for the next 30 to 40 years.
In very short order, he could be the deciding vote in cases involving religious freedom, worker's rights and bathroom access for transgender students.
Michael Scodro, a partner at law firm Mayer Brown and a former clerk to Supreme Court Justice Sandra Day O'Connor, expects Gorsuch to be a reliable conservative voice on the court.
"I do think we will see a fair number of cases where Justice Gorsuch will likely cast his vote in the same manner as perhaps Justice Scalia would have," said Scodro.
"The two doctrines that Justice Scalia pushed to the forefront of our dialogue about the Supreme Court are textualism (the idea that judge is strictly constrained by language of the laws they are interpreting) and the related concept of originalism. Both are things that Judge Gorsuch has said he holds dear," said Scodro.
Travis Lenkner, a managing director at Burford Capital who formerly clerked for Justice Kennedy, says Scalia is a hard act to follow.
 "It would be very difficult to imagine anyone filling the shoes of Scalia, who helped usher in an entire movement, an entire method of interpretation and manner of legal thinking," said Lenkner. "It's almost impossible to overstate his influence on the law over the last generation or two."
---
Related stories: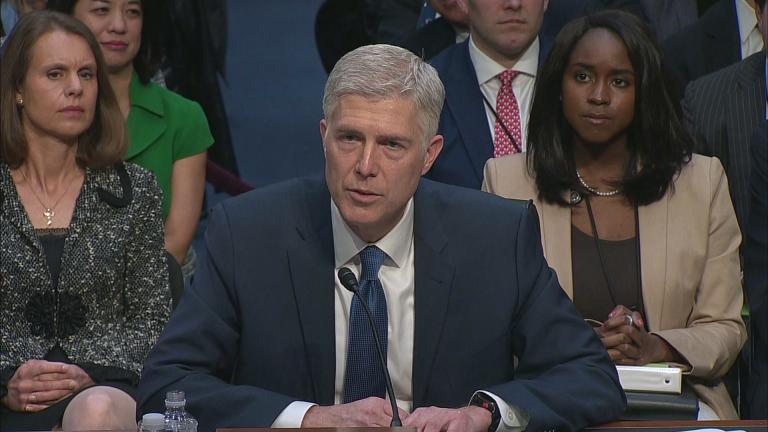 US Supreme Court Nominee Neil Gorsuch Grilled on Day 2 of Hearings
March 21: Former U.S. Supreme Court clerks weigh in on the confirmation hearings for Judge Neil Gorsuch.
---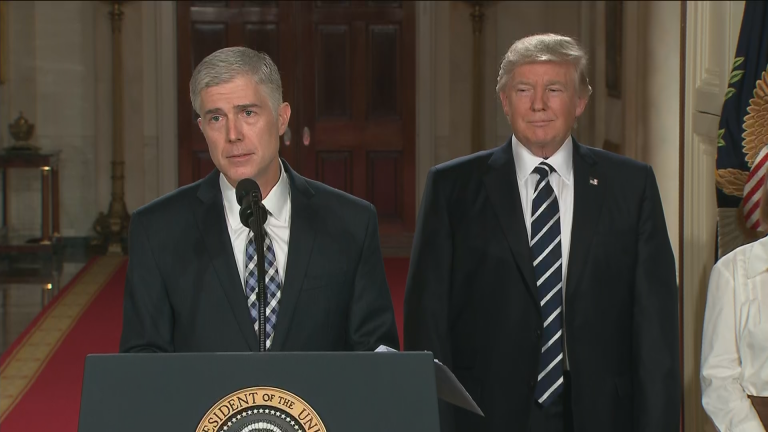 President Trump Announces Neil Gorsuch as Supreme Court Nominee
Jan. 31: President Donald Trump announced Neil Gorsuch as his nominee to replace the late U.S. Supreme Court Justice Antonin Scalia on Tuesday night. 
---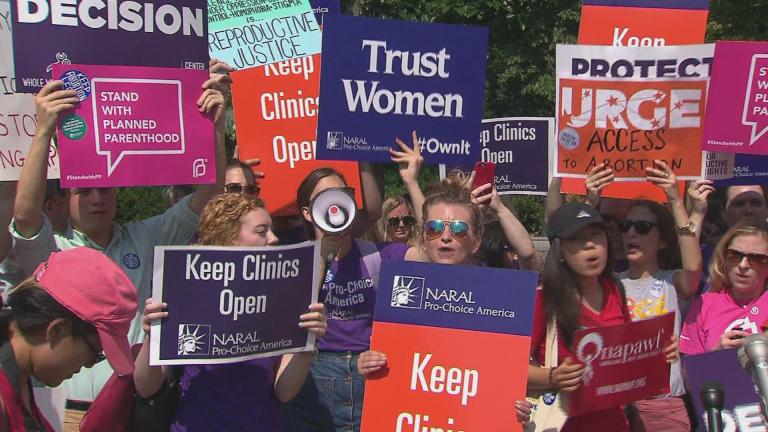 Illinois Lawmakers Look to Expand, Protect Abortion Rights
Dec. 12, 2016: In light of anti-abortion comments made by President-elect Donald Trump, a pair of proposed state bills would protect and expand abortion rights in Illinois.
---