A 2016 study by the Journal of Sex and Marital Therapy suggests that as many as one in five single Americans report having engaged in consensual non-monogamy, or the practice of having two or more romantic partners.
Indeed, non-monogamy is experiencing a cultural moment in media recently, showing up as the subject of New York Times think pieces and as a plot driver in television dramas. Proponents of polyamory say that it's simply about bringing more love and honesty into their relationships.
But when those relationships bump up against everyday life, does more love mean more complications?
Below, Q&As with Rami Henrich of Lifeworks Psychotherapy and Caroline Kearns of Chicago Polyamory Connection.

How would you describe your family and how it came to be?
Rami Henrich: I have been in a poly relationship since 1983. I was married in 1976 to a man, and I met my partner, who is a woman, in 1983. My husband was okay about opening the relationship to include my partner. Over a period of some time, we decided to all live together. We have lived together for 26 years. I think in the community, we're kind of seen as the elders because we've really made it work. And ours is a very specific constellation – we have a more or less monogamous poly relationship – none of us goes outside the three of us. None of us is interested in that – but if any of us wanted to do it, we'd talk about it. I have my primary relationship with each of them, and their primary relationship is me. So we three have raised children together. My husband and I birthed two children. My partner Cindy isn't considered a parent, but a family member. We raised two kids together but I didn't know anything about polyamory. We were slashing through the institutionalized bushes together, school issues, how do you tell the kids, family, friends. It was a big coming out process over the years.
Probably like the early '90s was the first time I heard the word "polyamory." It was really interesting to me to find out there was a community doing something similar to what we were doing and we weren't alone. We joined a Chicago poly meetup group, and after I had gone to a book club or two, I saw something on their site saying they were looking for a therapist to facilitate a support group. My partner and I started facilitating that group once a month now for eight years, and we had 1,000 to 2,000 people come through that group. I was shocked the first day that I said that I would do it, within 24 hours we had 20 people signed up with a wait list of 10. Over the years I would say somewhere between 25 and 45 people a month show up for those meetings. It's created an extraordinary community – before Lifeworks became Lifeworks, some of those people started seeing me in my private practice, so it was a natural direction to go in because the poly community created a demand for support. I had always wanted to find a way to help marginalized communities. It found me.
How did you realize you wanted a poly relationship?
RH: For me personally it was that I loved somebody other than my husband – I thought, why do I have to choose? I'm kind of a deconstructionist by nature – I would think to myself, why do I have to choose, who says I have to love my father more than my mother, my sister more than I love my brother? Some people come to that early in life – why do I need to say no to this one and yes to that? Who makes up this binary system around our loving? I found myself wanting to be with more than one person – I did early in my life come to a group in Boston where it was allowed and was accepted – I was a hippie, what can I tell you – it helped to shape the way I thought later.
What was the coming-out process like?
RH: In the beginning I was very cautious about who I told – I had a difficult time letting my parents know about it, because I thought they might try to take my children from me, which they didn't. My mother at the time said "good for you that you have all this love in your life." It was such a gift. My father didn't understand what I was talking about. My siblings in particular, they were open but they still took a long time to wrap their heads around what was really going on here. If we didn't tell people in our lives, our friends, our neighbors, they wouldn't know – they saw the three of us coming and going but nobody ever really asked us what's going on. I say that in our neighborhood we all have "white picket fences," but ours is quite crooked. It wasn't until I was interviewed for a north shore magazine where I spoke professionally about  what was going on, that our neighbors were like, oh, so that's what's going on. And I think we'd be surprised to find out how many crooked fences there are.
What are the relationship problems poly relationships face that monogamous relationships don't?
RH: One of the biggest things is opening up, if one party is really open to it and another is being dragged into it, how to negotiate all the things like jealousy, time, the legitimization of certain relationships like those who are married vis a vis those who aren't, the primacy of relationships, the marginalization within the relationships, who gets the most of a partner, who gets the least, opening up to their families, how to deal with being poly and having children.
This paper I wrote speaks specifically about the unique issues of poly clients. You have to deal with more than one relationship – some of the constellations are much bigger than us – having to manage their time, their energy, their money, their place in the world, all of those kinds of things get exponentially more difficult with more people in a relationship.
Some people that have come in for therapy try to get me to say they're poly to legitimize screwing around. And I tell them, I just think you want to have a lot of affairs and you want your wife to say okay. I wouldn't say it happens a lot but I have seen it. But I think that it is for most a serious endeavor.
Do you think this generation will embrace poly life?
RH: I think the young people are really latching on to it – but there's something about the culture of being poly where everything is based on a principle of openness and honesty, so everyone knows about one another. I find the endeavor very truthful and sincere. Some people identify being poly as being hard-wired and others are endeavoring to live a poly lifestyle. There's a wave of more acceptance around alternative lifestyle, so I think it gave more room to endeavor to be poly.
Do you think that poly life is accurately portrayed in the media?
RH: Mostly what I see on TV is they're kinda oddballish – I think that there are many people on the fringes who are practicing poly but there are many mainstream – being poly is not exactly mainstream. I may not be paying attention to a lot of it but I think the things I have seen try to oversensationalize the sex part of it. When somebody called me to televise our poly relationship for a reality show, I said, you would be bored watching the three of us watch TV.

How would you describe your family?
Caroline Kearns: I don't identify as really being part of a couple anymore. I more identify as what some people call solo poly which is really you don't have one primary relationship over others and you operate a little more independently, you don't have a closed loop of poly-fidelity. I am married, we've been together for 14 years. We opened our marriage after we'd been together and monogamous for seven years. I have another committed partner of 5 years. I have two children, they're my wife and mine legally, but my other partner has become such a big part of the family that he's become another parent to them, he operates as part of the family. The two of them do not have a romantic relationship with each other. The three of us really co-parent our children together.
I actually have a third partner as well, and he is more of what we're dubbing a "comet" relationship. Neither of us has the space or capacity for a committed relationship with each other, complete with integrated family and all that, but sometimes the stars align and some space opens up for the both of us, and we are able to share some really meaningful and special time with each other.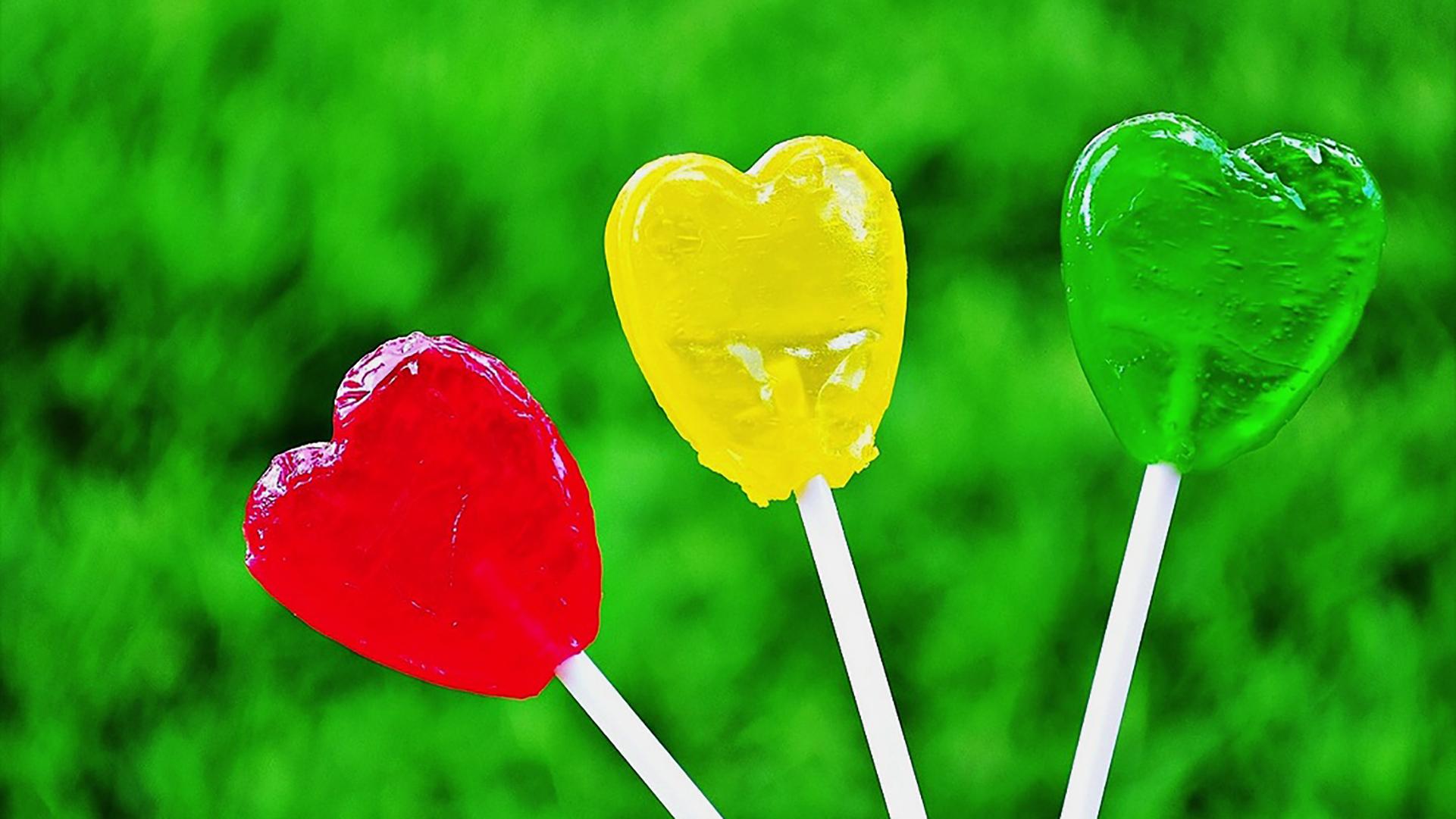 What's it like raising kids with three parent figures?
CK: People really like to talk about sex in polyamory, but my view is, screw the sex, the best part of it is the child care! For the kids, having three parent figures who all get along, who love each other, who work together, and for each of us to have this freedom and another set of hands--I seriously am so spoiled and have tremendous respect for people who have to raise kids with fewer people. For other parents of young kids, I think they get more envious of the three parent household than the opportunity to have more sexual partners.
It's funny, the boring is so fascinating to people. People want to know that it's not dramatic, that it is just like any other family, because there's so much sensationalization. The NYT article focused a lot on the drama of opening the marriage up, but people want to know that you hit a chill point, that it's just like anything else, it's happy and solid. I wrote a blog post once about how we sat around and carved pumpkins, my kids and my two partners, and it was fun and normal and boring, and I got more response to that than any other blog post.
When a community is marginalized and its members are afraid to seek help, it can make it easier for predatory people to operate within those communities. Do you find that to be the case in the poly community?
CK: Poly ends up being very empowering to women, and that can counteract a lot of that behavior. Being open and transparent is always going to help mitigate abusive behavior, as well as having a strong community. But the immediate reaction I got to talking to people about poly was "of course men would want to sleep with you, and all they're going to want is to sleep with other women" – the thought is that it's all about the male partners exhibiting predatory behavior. [That thinking] is based on a lot of outdated assumptions that men are always the most sexual member of a heterosexual couple, or that sexual desire is inherently difficult to control and monitor, or sex is sinful and will always lead to corrupt behavior. But in the reality of the bubble of the polyamory community, women tend to hold equal power and (often) more options than the men do. The women are sought after, they're respected, they're feminist, sure of themselves, committed to a culture of consent, able to identify predatory behavior, empowered to voice accusations of assault, and supportive of one another in more transparent polyamory communities. Of course people of all genders have to be careful, just like anyone would if they go to a bar on Saturday night or meet strangers on Tinder or OKCupid. Usually the women discover (if they haven't already) that they're also sexual people – it's not based on this outdated assumption that men are the only ones interested.
Polyamory is so much about communication, honesty, and being open--the moment I see someone trying to be dishonest or cagey or like they are hiding something from a partner, huge red flags go off and I run in the opposite direction. The reality is that "cheating" is not about sex at the end of the day, it's about deceptive behavior and dishonesty--which are still very bad in consensual non-monogamy. Being able to differentiate between the sexual behavior and the deception is the key to understanding the difference between "cheating" and the culture of polyamory and other forms of consensual non-monogamy.

On the show
Henrich and Kearns join host Phil Ponce in discussion Tuesday, along with Jennifer Rafacz of the Family Institute at Northwestern University.
---
Related stories: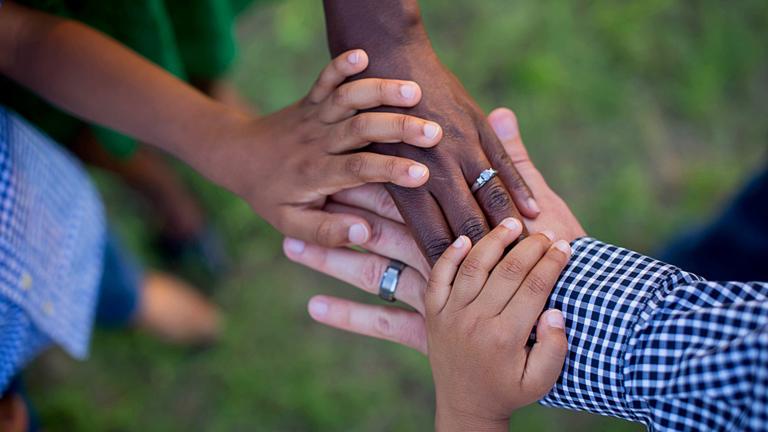 Study: Intermarriages on the Rise 50 Years After Loving v. Virginia
May 24: depicted last year in the film "Loving," a new study examines interracial marriages.
---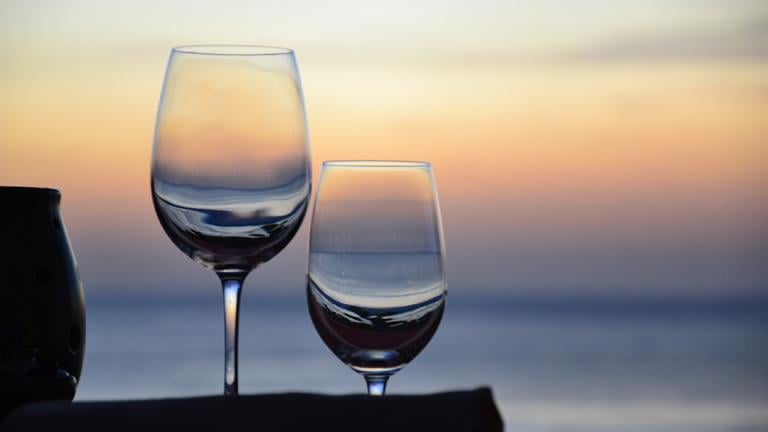 I'll Have What She's Having: Shared Plates, Experiences Can Lead to Love
Feb. 14: A University of Chicago Booth School of Business professor talks about how your romantic relationships can affect your decision-making.
---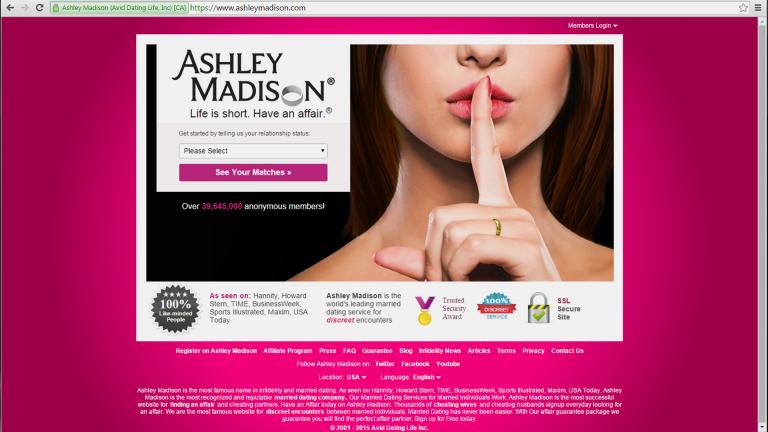 Put A Ring On It? What Ashley Madison Says About Modern Love
Aug. 26, 2015: How do Ashley Madison, dating websites, and smartphone apps affect how we build relationships?
---