Sabine Weiss photographed Brigitte Bardot and fashion models – and gypsies and kids on the street. The 92-year-old photographer is now getting her second solo exhibition in the United States. Her first was at the Art Institute in 1954.
Chicago Tonight had a rare chance to meet this celebrated photographer who captured the human condition with her camera.
TRANSCRIPT
Phil Ponce: She photographed Paris, New York and people and places all over the world.
Born in 1924, Sabine Weiss remains focused on photography.
She met us at the Stephen Daiter Gallery to discuss the photos she took so many years ago – including her very first pictures.
Sabine Weiss, photographer: I was very young, I think I was 8 years old, and I buy my first camera, very simple you know, the kind of thing you never see anymore, and I know it because I have a book where I glue all the pictures from my first film.
Ponce: The Swiss-born photographer moved to Paris in 1946. She remembers the City of Lights after the war.
Weiss: It was a lot of children walking on the street. They have no television, no games and things like that. A lot of people on the street, and even along the river … it was very free, you know.
Ponce: Weiss contributed photos to the famous exhibition "The Family of Man" at the request of the photographer Edward Steichen.
In a field dominated by men, she didn't find being a woman an issue.
Weiss: It didn't change anything, you know? Maybe it's easier to be accepted by the people you take in picture.
Ponce: The gallery show focuses on Sabine Weiss' street photography.
She funded these efforts with high-end assignments for Vogue, the New York Times magazine, and Life magazine.
She photographed the actress Jeanne Moreau, she worked with Brigitte Bardot, and she caught Ella Fitzgerald up close and personal.
In fact, Sabine Weiss was too busy with work to attend her solo exhibition at the Art Institute in 1954.
Her vintage prints from the 1950s now sell for $10,000 or more. She's no longer in the business of taking pictures; an assistant helps her organize and present her archive.
Laure Augustins, personal assistant: One day at the end of the '70s, someone said, "Sabine we'll organize you a show. You cannot just keep these photos in boxes, you should show, show them in an exhibition." She said "okay."
Ponce: As a photographer, Sabine Weiss knew what she was after.
Weiss: You ask me if I take a lot of pictures or just one, most of the time it's just one. But after, when I get the picture, maybe I keep taking some other position or composition.
Augustins: It's incredible how she sees exactly the one, the good picture.
Weiss: When I see something that touch me, I have the feeling to take the picture immediately, you know.
Augustins: It's part of her personality, that work. She's like that – she's always taking care of people, she wants to help. Maybe with the camera it's a way of contacting them.
We need like 60 years more to work. [Laughs] It's never-ending.
Ponce: The photographer is happy to look back on her life's work.
Weiss: I'm very pleased, because I love my pictures you know? [Laughs] What can I do? They're very good.

More on this story
The exhibition "Sabine Weiss: Intimate Memory" is on view at the Stephen Daiter Gallery through April 29. 
---
Related stories: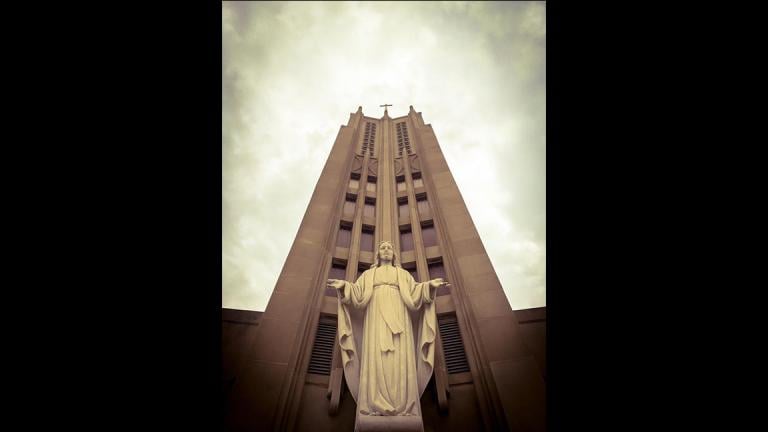 During Lent, Chicago Architect Turns Lens to Neighborhood Churches
April 11: Dan O'Brien has embarked on what he calls his "Lenten architectural pilgrimage" for about 10 years. "The artistic effort that was put into designing these spaces ... were all meant to tell a story," he says.
---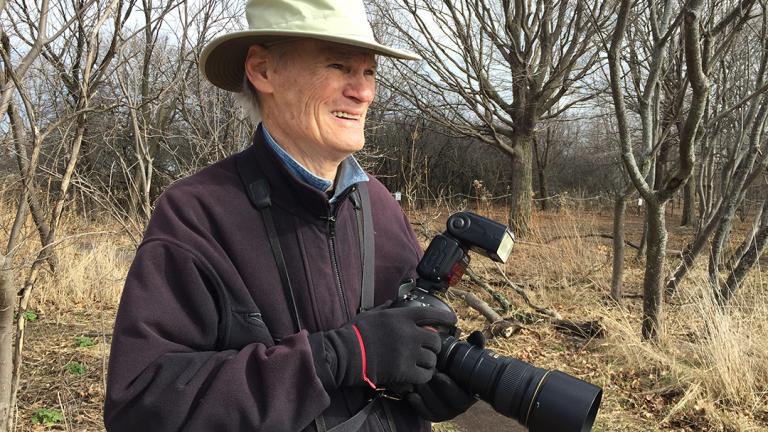 Former Fashion Photographer Finds Beauty in Nature
March 15: After 20 years in the fashion industry, Owen Deutsch wasn't planning on getting back into photography. But then he discovered a new subject: birds.
---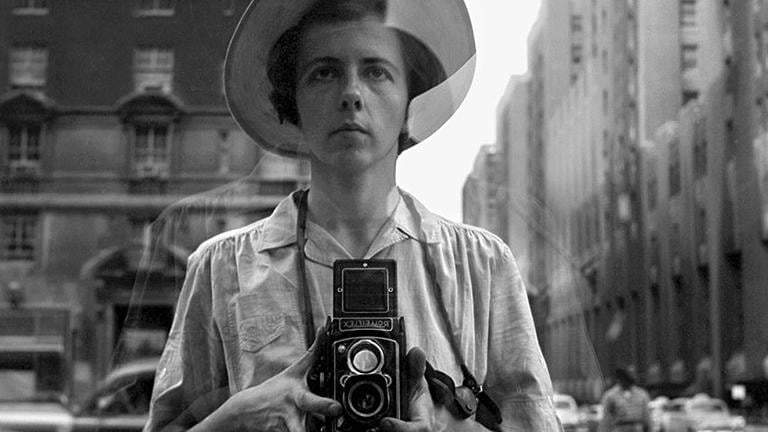 Celebrating Vivian Maier on her 90th Birthday
Jan. 29, 2016: Over the course of five decades, Vivian Maier documented city life by taking more than 100,000 photographs, many of them in Chicago.
---