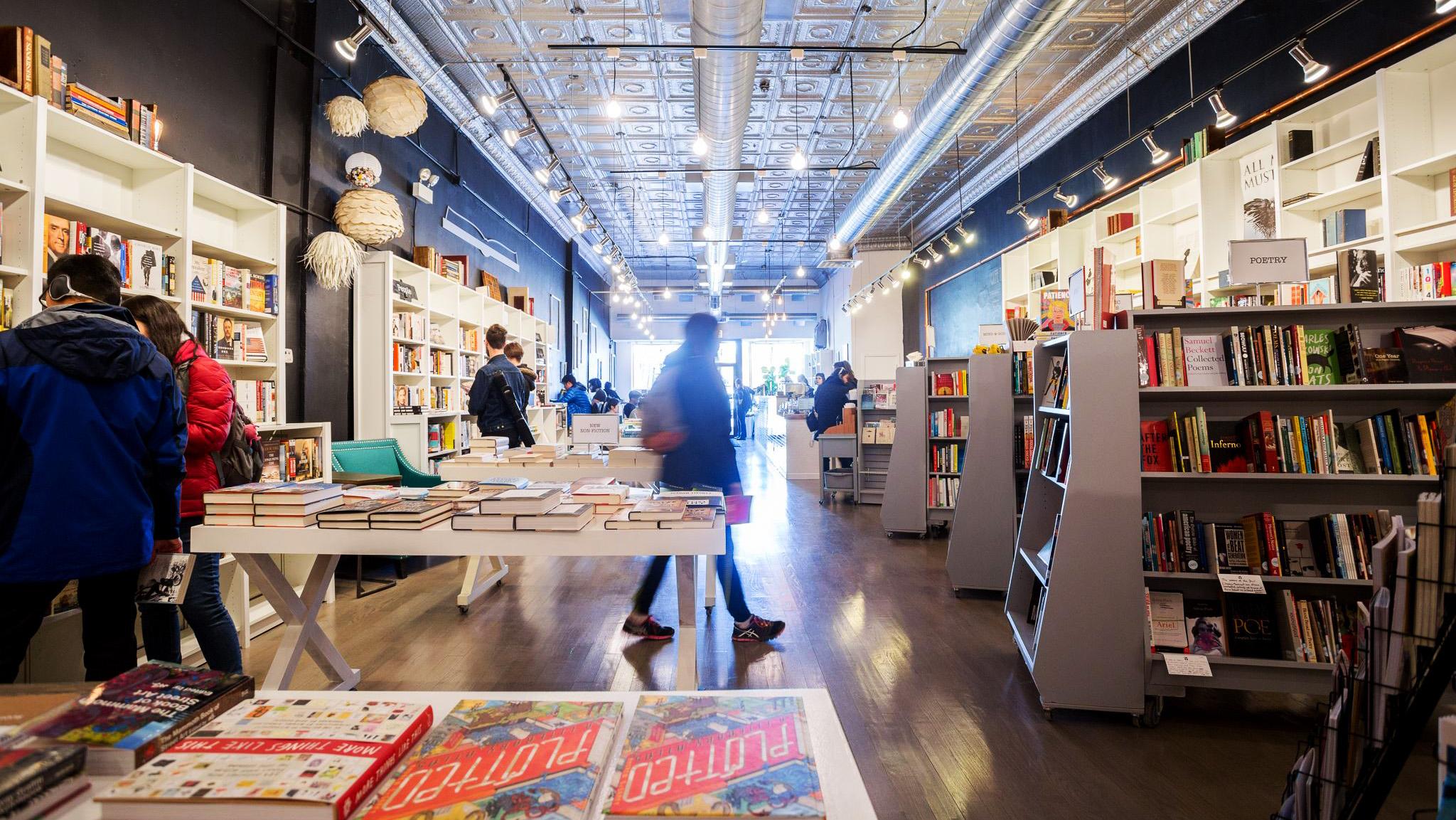 Volumes Bookcafe is one of two dozen bookstores participating in #MyChicagoBookstore Challenge in honor of Independent Bookstore Day. (Courtesy of Volumes Bookcafe)
This Saturday, bookstores across the country will celebrate their status as indie shops, including two dozen stores across the Chicago area.
Independent Bookstore Day – described as "a one-day national party" – encourages shoppers to visit as many independent bookstores as they can for exclusive offers.
In Chicago, a purchase at any one of the participating shops comes with a branded luggage tag. Collect 10 and you get a 10-percent discount on book purchases at any of the partner stores for the next 12 months.
"We know people go all over the city for bookstores, and the luggage tag begs the question, where will books take you?" said Rebecca George, co-owner of Volumes Bookcafe in Wicker Park, which opened last year and is participating in Saturday's event.
The local promotion #MyChicagoBookstore Challenge was organized by the Chicagoland Independent Bookstore Alliance, a coalition of 24 stores that formed in fall 2016 after Amazon announced it would be opening a brick-and-mortar bookstore in Lakeview.
Independent bookstore owners and patrons initially responded to the news by highlighting the potential negative impacts such an opening could have on the local economy. But that soon changed, said one ChiBA member.
"We realized we could attract more bees with honey than with vinegar, and a negative message isn't who we are," said Lynn Mooney, co-owner of the Andersonville bookstore Women & Children First. 
While Mooney and George concede that Amazon may be a less expensive alternative, they believe independent bookstores provide cultural value to communities.
George says they are the "literary pacemaker" of communities, and that the books carried and the events hosted are reflections of the communities themselves. Saturday's event, then, is a way to explore the shops' neighborhoods, too.
"It's like a pub crawl for bookstores, it's getting able to know the neighborhoods of Chicago through bookstores," Mooney said.
"Chicago actually has a unique indie bookstore scene right now, with a mix of new stores cropping up, older stores still being led by its original founders, and older stores being taken on by younger management," she said.
ChiBA plans to organize future events highlighting independent bookstores in the area.
Stores participating in the #MyChicagoBookstore Challenge (Map courtesy of Chicagoland Independent Bookstore Alliance)
---
Related stories: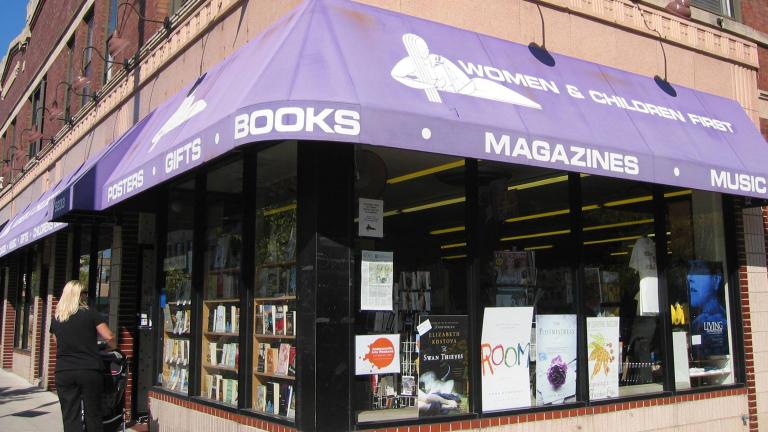 Chicago Indie Bookstores Launch Campaign Ahead of Amazon's Arrival
Dec. 8, 2016: "We know Amazon is going to open and we're not thinking that we can stop it," said Lynn Mooney, who co-owns a Chicago bookstore. Find out how local shops are uniting to promote literary events.
---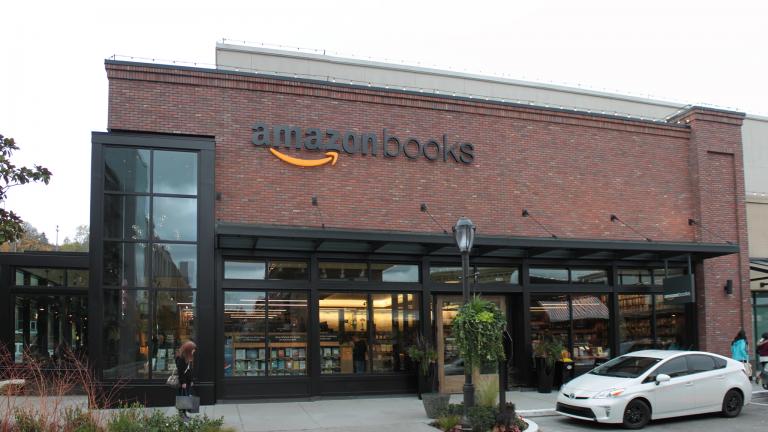 Independent Bookstores Wary of Amazon's Arrival to Chicago
Sep. 6, 2016: Online behemoth Amazon will open a brick-and-mortar bookstore in Lakeview next year. What this could mean for independent bookstores and publishers.
---
Variety Comics Closing at the End of October
Sep. 30, 2015: For more than four decades, Variety Comics has anchored the corner of Western and Wilson avenues and attracted comic book fans and the curious alike with its superhero murals. At the end of October, the Lincoln Square comic book store will close.
---