Each of Chicago's 50 aldermen gets a load of cash – $1.32 million – to spend on their wards annually. Some aldermen ask their constituents how the money should be spent, a process called participatory budgeting. Some don't. 
The money is meant for infrastructure and capital improvements like fixing potholes, alley repair and street paving. Sometimes it goes to basketball courts, lighting or beautification projects. 
But last week, Chicago's Inspector General Joe Ferguson released a report recommending the Department of Transportation take over the decision-making process of how these fund are spent.
"The program bears no relationship to actual infrastructure needs of each ward and includes significant funding disparities," said Ferguson. But Mayor Rahm Emanuel makes it clear he won't strip aldermen of this perk.
"I don't think those ideas should be generated out of downtown," said Emanuel. "I think they actually should come from the residents that make up our many, many different neighborhoods."
Ald. Ricardo "Rick" Munoz (22nd Ward) tried participatory budgeting in his ward. But even with miles of alleys that haven't been resurfaced in 24 years, he couldn't get his constituents to vote for the repaving.
"My constituents voted for night lights in Piotrowski Park. We spent $150,000 or 12 percent of the budget on those," Munoz said. "They wanted murals and cleanup of public buildings. They also wanted speed bumps."
Munoz says he loves the concept of participatory budgeting of menu money, but couldn't continue it after two years because of the infrastructure needs of his ward.
"It's a great concept to empower and engage the neighborhood," said Munoz. "But, no matter how hard we tried to convince people that it was important to resurface alleys and roads, the money went to spray pools, basketball courts and additional lights for night basketball and baseball."
However, he noted that people really care about potholes being fixed in his ward. So he suggests keeping menu money but separating paving from those funds. "You want to make aldermen happy?" Munoz asked. "Take streets and alleys out of the aldermanic menu." 
Munoz also admits that participatory budgeting was not very participatory. Despite much public outreach and lowering the menu money voting age to 14, and offering in-person voting for a week in five to seven locales, participation was "sparse" in the 22nd ward.
---
Related stories: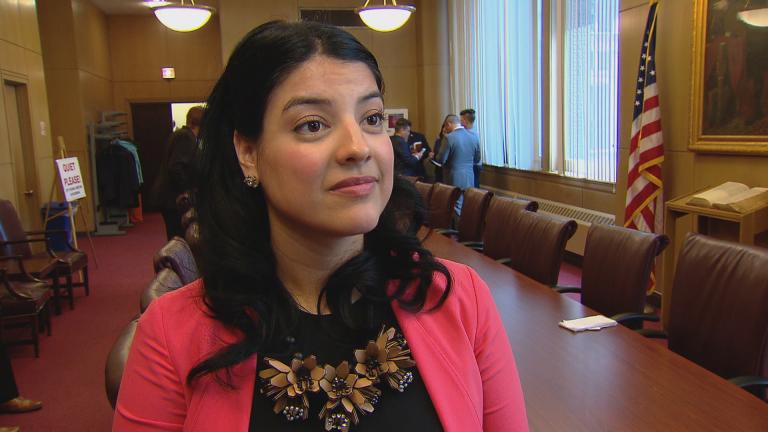 City Council Tackles Municipal IDs, Police Reform, Airport Security
April 19: The fates of municipal IDs, police oversight and aviation security at O'Hare hang in the balance at City Council.
---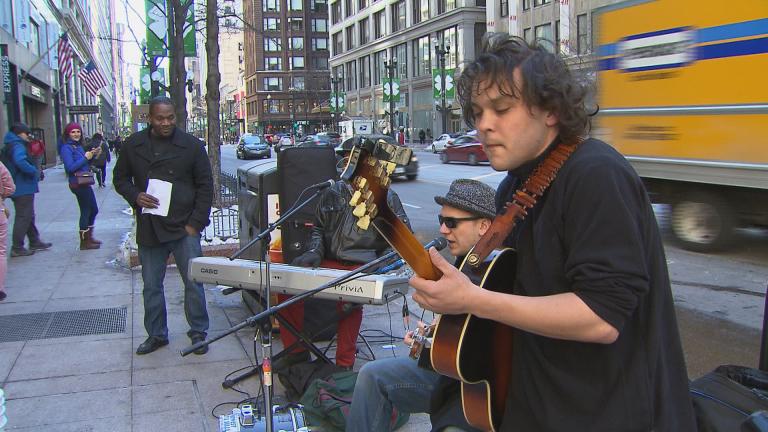 Chicago City Council to Vote on Street Performer Restrictions
March 20: City Council is expected to vote March 29 on an amendment to the city's noise ordinance that would restrict some street performers from major stretches of two downtown streets.
---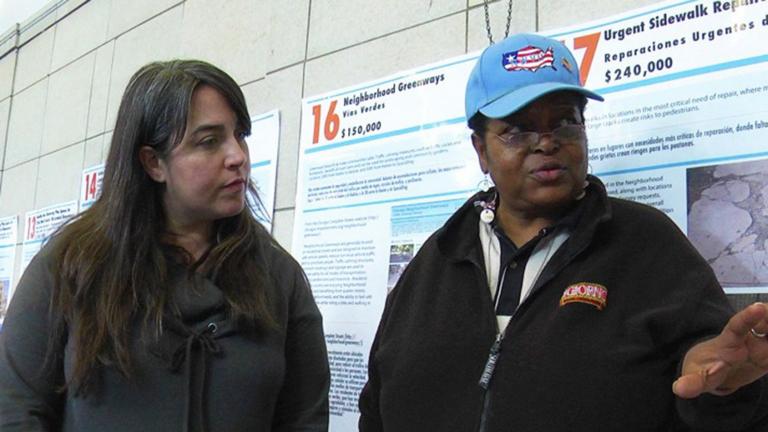 New Documentary 'Count Me In' Highlights Participatory Budgeting
Nov. 3, 2016: Skeptical about how the government spends your money? We preview a documentary about a movement that gives citizens their 2 cents in how tax dollars are spent.
---