Emily Graslie, the Field Museum's Chief Curiosity Correspondent, will be the keynote speaker April 22 during Chicago's March for Science. (Sheheryar Ahsan / The Field Museum)
On Saturday, the Field Museum will send 700 staff, volunteers and trustees wearing bright green shirts – along with several giant Tyrannosaurus rex puppets – to Chicago's March for Science. 
The event is projected to be among the largest of those taking place Saturday in 400-plus cities worldwide.
Organizers describe the event as a rally, march and expo aimed at bridging the distance between science and society created in part by recent events in public policy that have put a spotlight on the scientific community and its role within government, media and the public. 
In February, the Field Museum was the first local museum – and one of the largest nationwide – to announce its participation in the event, which coincides with Earth Day.
"We have a really supportive executive team and board, and this is a non-partisan march talking about the fact that science is important, that it brings so much to our world and that it's something we need to stand up for," said Kate Golembiewski, public relations and science communications specialist for the museum.
Scientists have received increased attention in recent months as the Trump administration proposed cuts to research budgets at the National Institutes of Health, Department of Energy, U.S. Geological Survey and Environmental Protection Agency. President Donald Trump's proposed budget made no mention of spending at the National Science Foundation, for example.
Despite the recent attention on science in the political arena, Field Museum staff say their role in the march is apolitical.
"We've been supporting science not only in Chicago but with our scientific endeavors around the world for 125 years," said Emily Graslie, the museum's chief curiosity correspondent, who will deliver the keynote speech. "So it's not like it's a bandwagon we're jumping on just for the publicity. We're not going to let this opportunity go by."
Among the goals outlined by march organizers are to highlight scientists as a diverse group, affirm science as a democratic value and remove barriers that prevent people from pursuing careers in science. 
"Scientific discovery and innovation are a critical part of our nation and our future – science extends our lives, protects our planet, puts food on our table, contributes to the economy and allows us to communicate and collaborate with people around the world," said Caroline Weinberg, national co-chair of the March for Science, in a press release. "Despite this fact, science and scientists and evidence-based policies are under attack. Policymakers threaten our present and future by ignoring scientific evidence when crafting policy, threatening scientific advancement through budget cuts and limiting the public's knowledge by silencing scientists."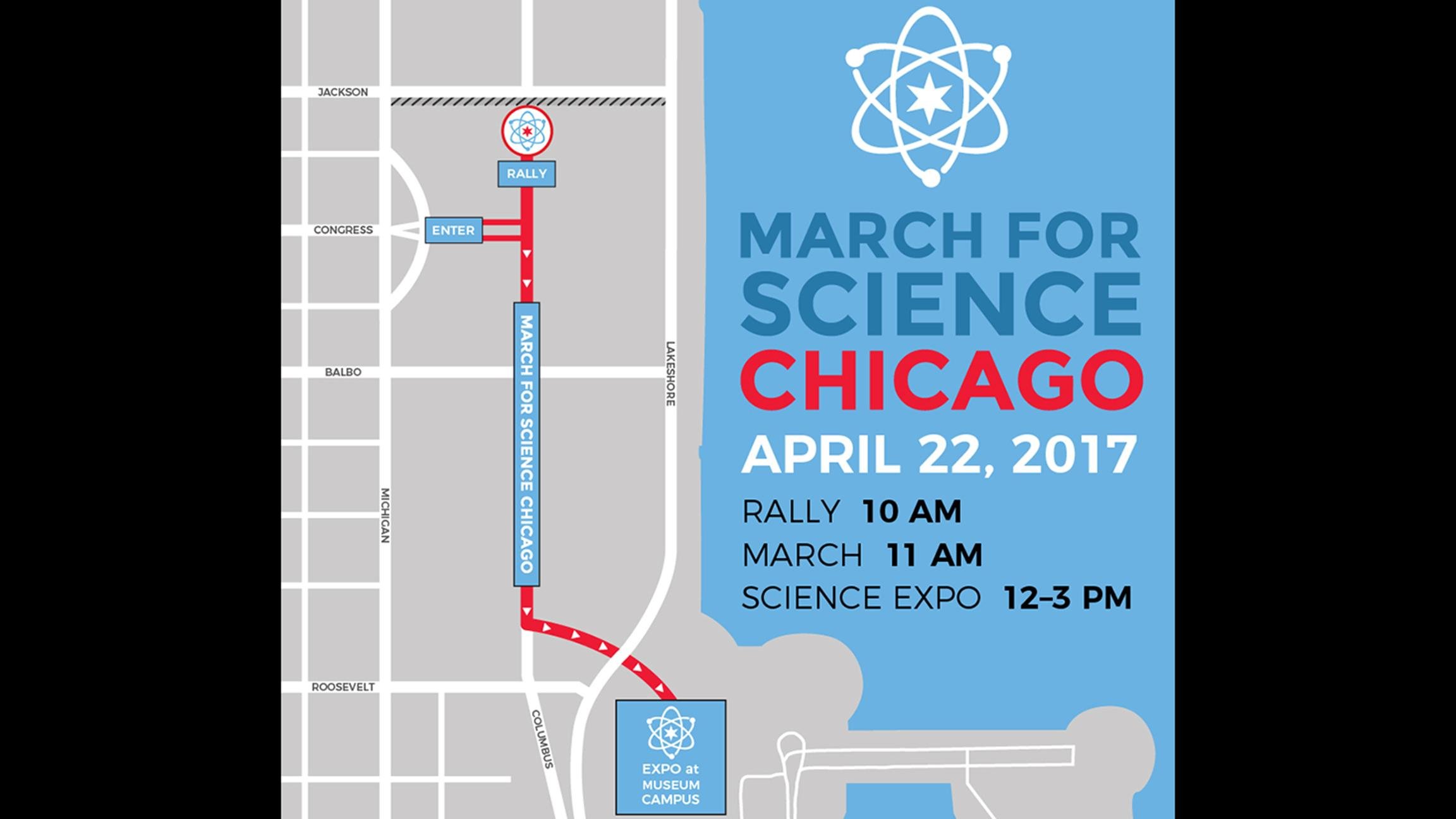 (March for Science Chicago)
As to those T-Rex puppets the museum will bring along on Saturday: they're the work of Chicago-based puppet maker Jabberwocky Marionettes. In preparation for the march, the museum asked Jabberwocky to deliver a new puppet of a mysterious species known as the Tully monster, a large worm-like invertebrate that lived more than 300 million years ago. The Tully monster's fossil has been found only in Illinois, which designated it as the state fossil in 1989. 
Staff said they weren't sure if the Tully monster puppet would be ready in time for the march.
"We'll see if it shows up," said Graslie, who is also host of the YouTube series The Brain Scoop. 
As of Friday, 14,000 people had RSVP'd for Chicago's march on Facebook, and 33,000 had indicated they were "interested" in the march. 
"I think this is going to be the largest public demonstration for scientific organizations, endeavors and initiatives that the world has ever seen," Graslie said. "I can't think of anything that has ignited more passion, more discussion, more controversy in some ways than this proclamation that we need to march for science. And I think that's good."
The Field Museum is offering march participants half-priced basic admission Saturday. 
Visit the March for Science Chicago website for more details about Saturday's event. 
Follow Alex Ruppenthal on Twitter: @arupp
---
Related stories: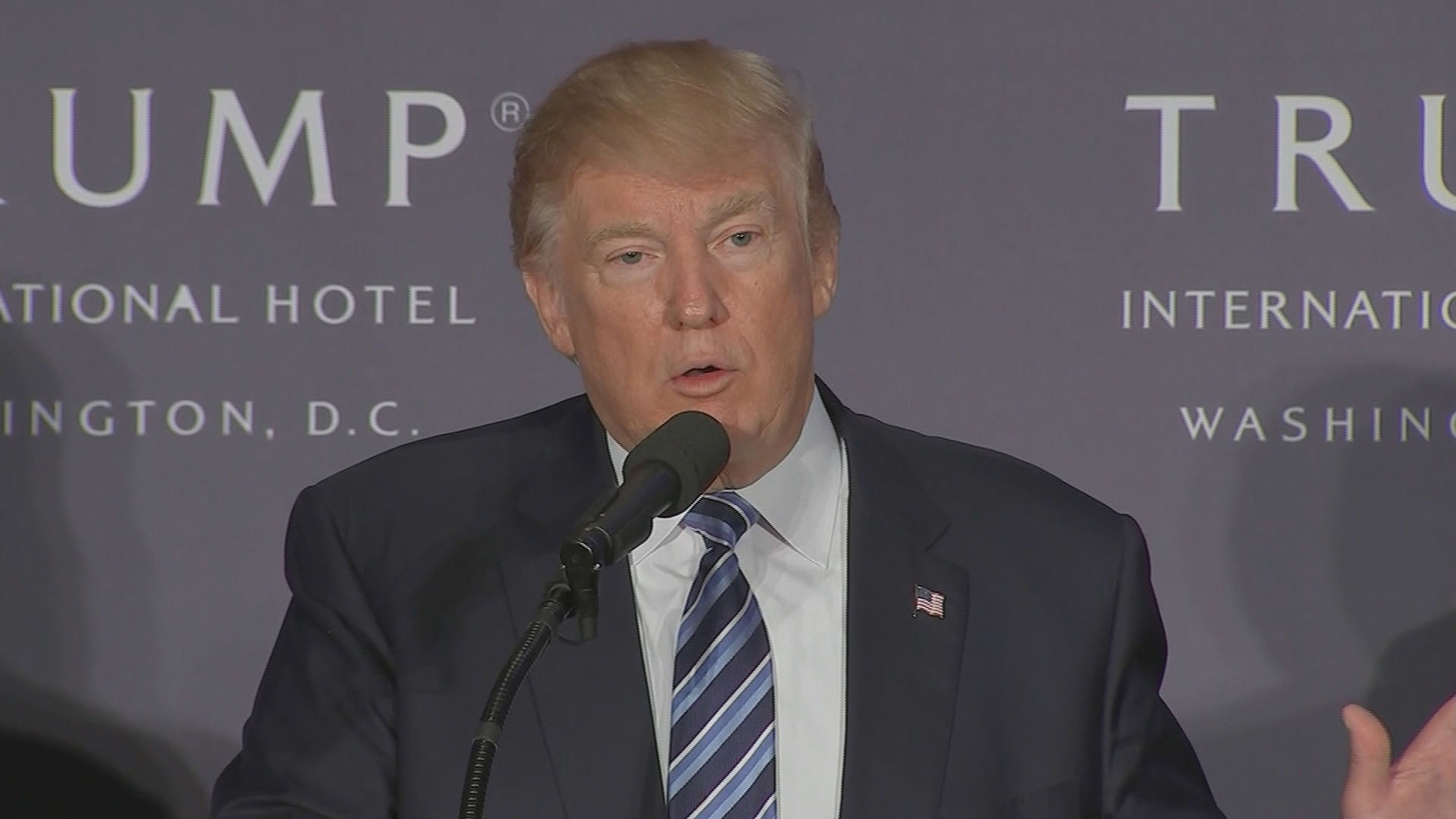 Earth2Trump Resistance Roadshow Coming to Chicago
Jan. 10: Organized by the nonprofit Center for Biological Diversity, Earth2Trump is a series of rallies aimed at building "resistance to all forms of oppression and all attacks on the environment," the group states.
---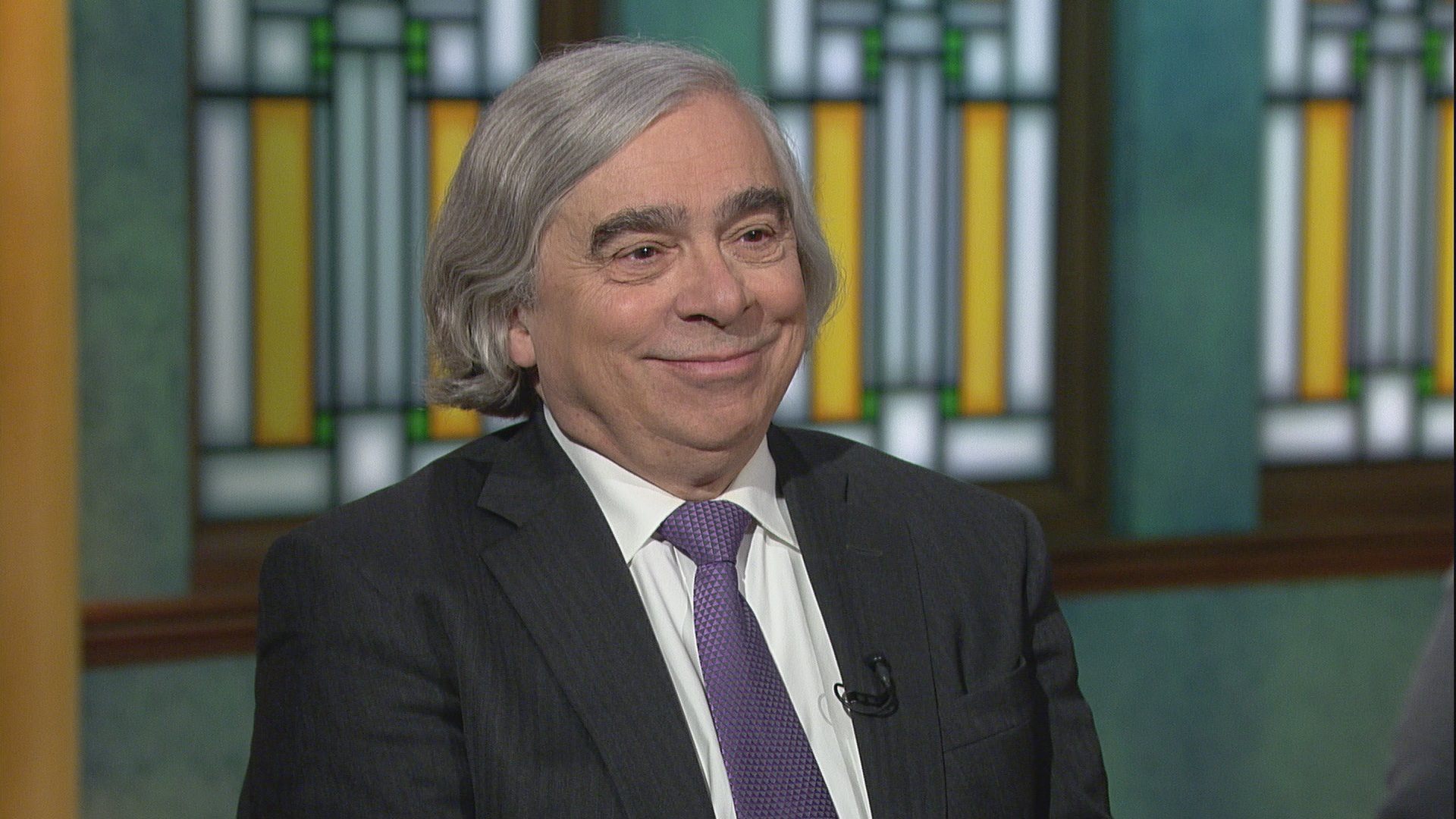 Trump and the Future of Climate Change Research
Dec. 20: Why did the Trump transition team target Department of Energy staffers who worked on climate change? What does the future hold for climate research and nuclear weapons? A one-on-one interview with the current U.S. Secretary of Energy.
---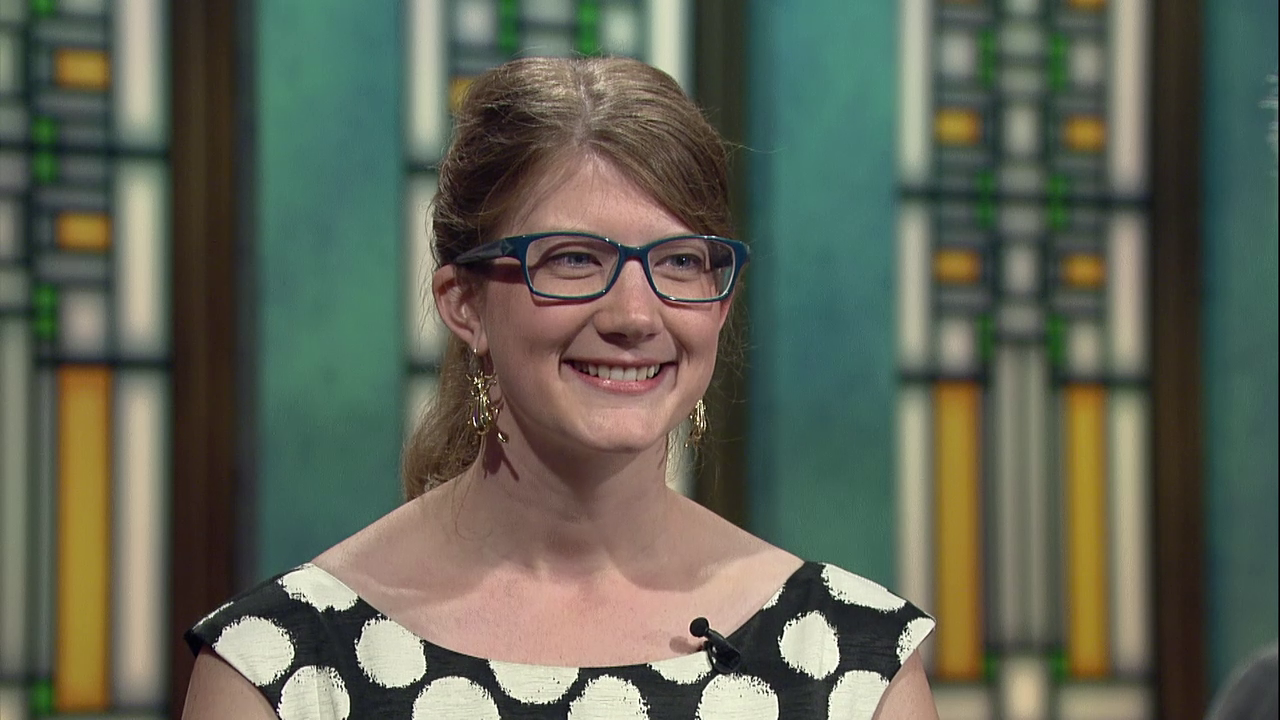 Emily Graslie Launches 'Natural News' Series
Oct. 3: The Field Museum's Chief Curiosity Correspondent has a new show and she's here to tell us all about it.
---