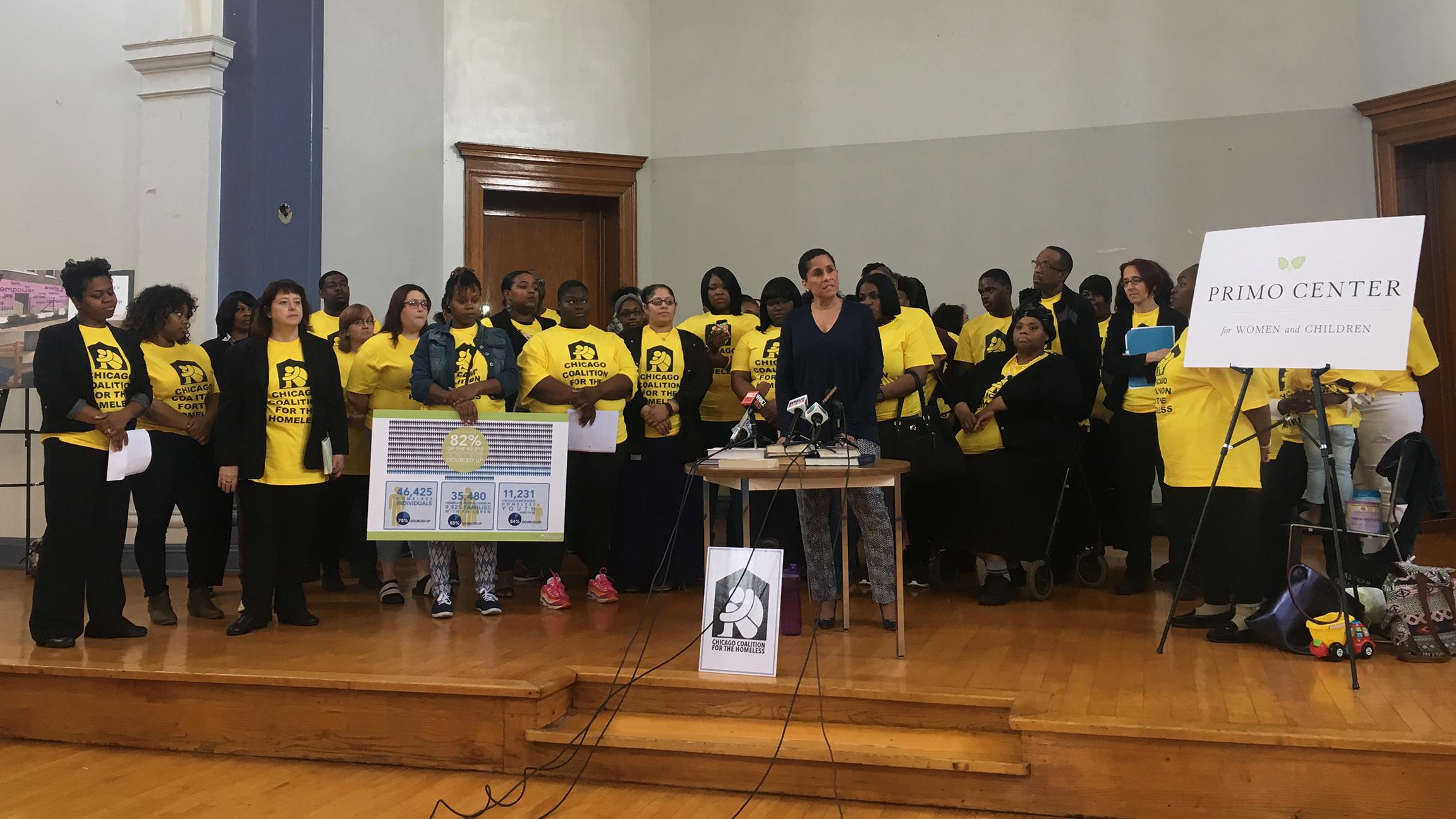 Chicago Department of Family and Support Services Commissioner Lisa Morrison Butler on April 20 announces the city's million commitment to housing 100 homeless families. (Maya Miller / Chicago Tonight)
This fall, 100 homeless families with school-age children will gain permanent housing and support services, thanks to a partnership between the city and the nonprofit Chicago Coalition for the Homeless.
Mayor Rahm Emanuel announced the program Thursday morning, just one day after the coalition released its most recent figures on Chicago's homeless population: 82,212 in 2015.
For the first time, the organization's count includes the so-called "doubled-up" population – people who stay with friends and relatives in hard times. Though many self-identify as homeless, the U.S. Department for Housing and Urban Development does not recognize them as such, according to Julie Dworkin, the director of policy at the Chicago Coalition for the Homeless.
As a result, she says, they are ineligible for many homeless services offered by HUD. 
---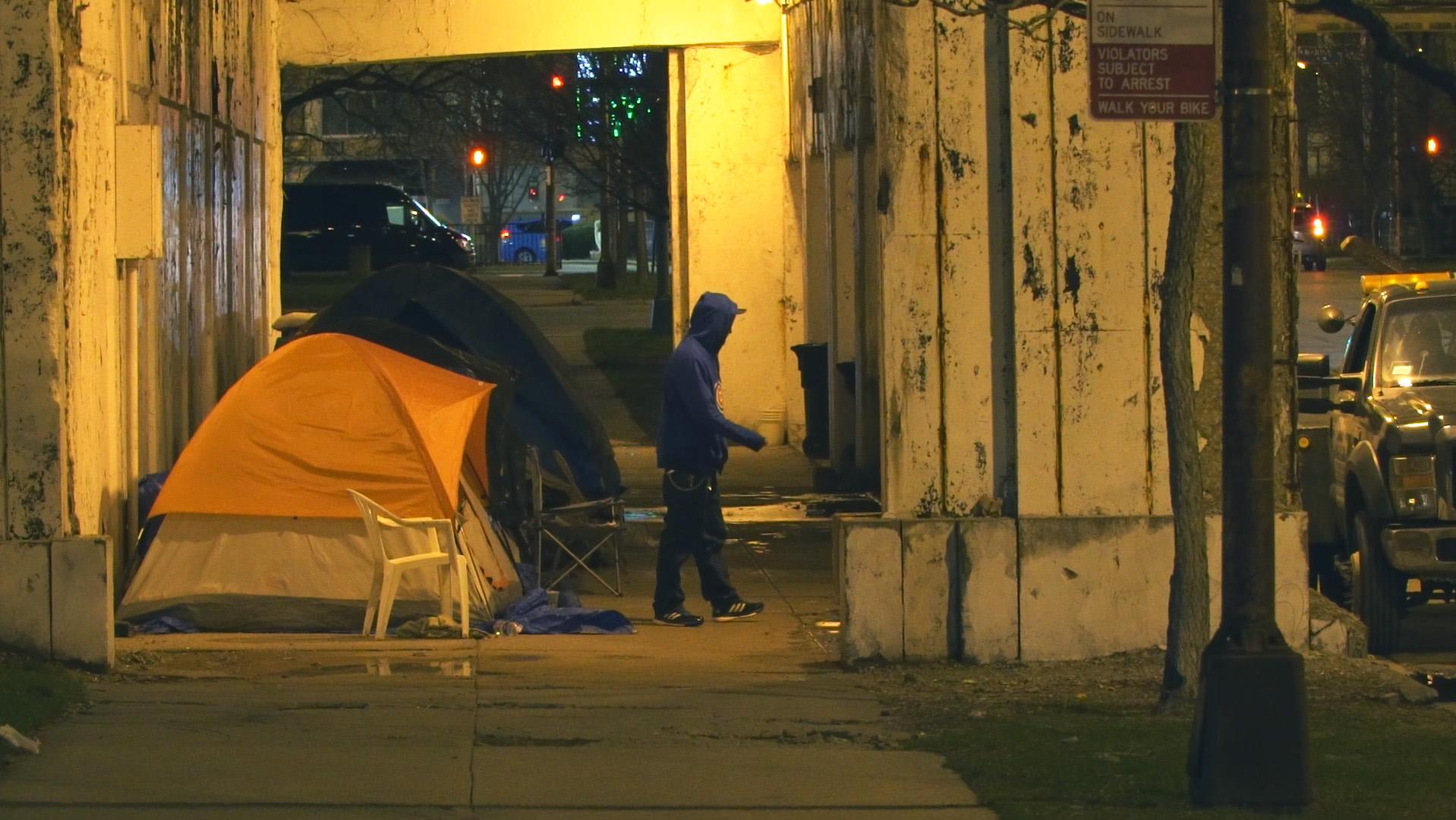 Report: Chicago's Homeless Population More Than 80K in 2015
---
The coalition found that 82 percent of Chicago's 2015 homeless population identified as being doubled-up.
"I wasn't sleeping well because I didn't have a bed that was mine and I didn't have any privacy," said Emilia Rendon, who moved into her aunt's home at age 15. "My attendance at school was decreasing, my grades were decreasing and I felt like nobody cared about my situation."
Dominique Moore described being doubled-up as "mentally exhausting."
"I didn't qualify for any of the homeless services that were offered because I was living doubled-up," Moore said.
The new program will target families struggling with homelessness who live in high-crime areas such as Austin, Humboldt Park, West Englewood and Englewood, according to a press release from the mayor's office. Participants will be identified this summer as part of the first phase of the program, Dworkin said.
Once identified, the families will receive housing vouchers and be matched with service providers who will help locate and transition them into units. The coalition is planning to follow up with the families for up to 12 months after they've moved into their homes.
The program is being funded by $1 million from a city ordinance that added a 4-percent surcharge last July to home-sharing services such as Airbnb. The Chicago Low Income Housing Trust pledged to match the city's funds.
Lisa Morrison Butler, commissioner of the Chicago Department of Family and Support Services, said the city expects to accrue $1.8 million from the surcharge by July.
While Dworkin said she is "really happy" the city is going to provide resources for the doubled-up population, she said a lot that remains to be done.
"This is just the beginning," Dworkin said. "We're going to be continuing to push on this issue." 
---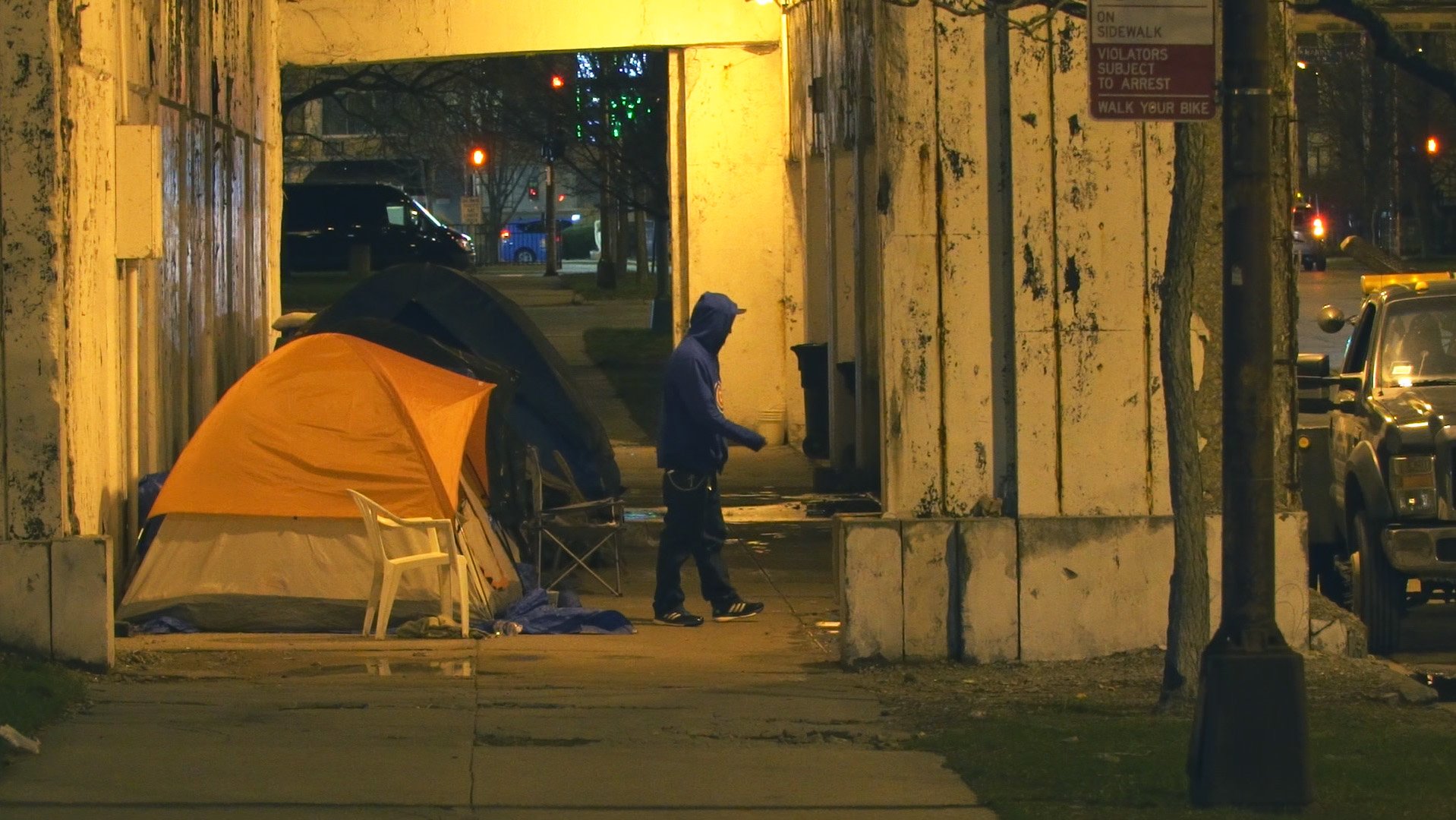 Report: Chicago's Homeless Population More Than 80K in 2015
April 19: Chicago's homeless population was 82,212 in 2015, according to figures released Wednesday by the Chicago Coalition for the Homeless.
---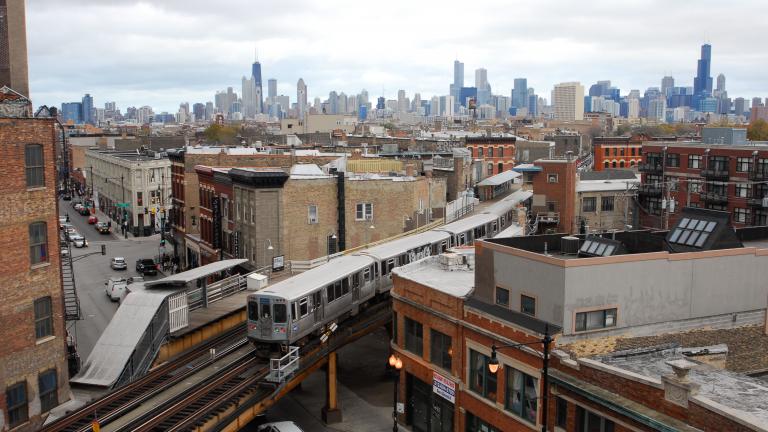 Chicago Expands 'Day for Change' Homeless Program
March 15: The city is allocating $540,000 toward a program that offers temporary work to hundreds of Chicagoans who are struggling with housing and economic stability.
---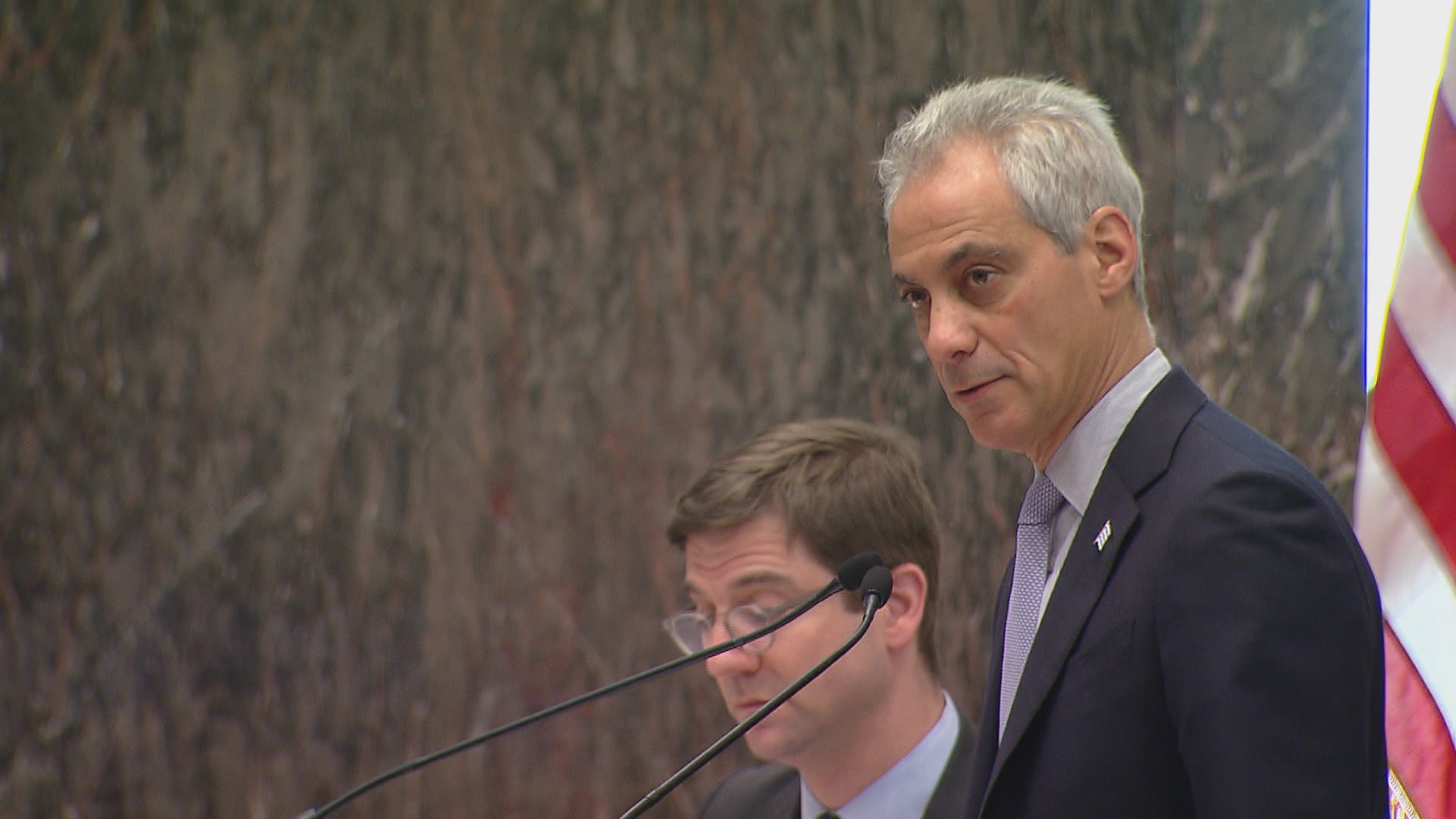 City Proposes Municipal ID Program
March 29: Don't have a drivers' license or other form of official documentation? Chicago may soon be issuing municipal IDs to provide documentation to the homeless, undocumented immigrants and ex-offenders.
---