Chicago Public Schools remains the only school district in Illinois with an appointed school board. (Chicago Tonight)
Members of the General Assembly's Education Committee sounded supportive Wednesday of a bill that would convert Chicago's appointed Board of Education into an elected body, but Republicans and Democrats alike cautioned that more work is needed before the legislation is ready for a vote.
The committee discussed House Bill 557 for nearly two hours, but took no action after members on both sides of the aisle raised concerns over the plan's timeline, its candidate requirements and its possible impact on Chicago Public Schools' financial outlook.
"When we began the struggle for an elected school board, we did not consider it to be a silver bullet," said Jitu Brown, a member of the Journey for Justice Alliance and a plaintiff in state and federal court cases calling for an elected school board.
"We're very clear that there are a number of things that have to go into creating an equitable school system that serves all of our children. But what we are clear on is that without democracy, we don't have a shot. At least with an elected school board, you have a shot. You have a vote."
Under the proposed structure, board members would have the same powers as the current board. They would approve contracts and CPS district hires, and help on policymaking decisions. But rather than being appointed by Mayor Rahm Emanuel or his eventual successor, they would be elected to those positions by Chicago residents.
More than a thousand citizen witnesses registered in support of the motion during Wednesday's meeting, against only nine who stood in opposition.
In its original form, the bill would have required the General Assembly to divide Chicago into 20 different zones, each with the authority to elect its own nonpartisan board member. A citywide at-large candidate would also be elected to serve as board president.
But state Sen. Kwame Raoul (D-Chicago) – the Senate's chief sponsor of the bill – said that number had been reduced from 21 members down to 15 as a compromise with some supporters who wanted to see a smaller board.
That map would have to be finalized by next year, ahead of elections in 2018, but committee members expressed doubts those deadlines could be met.
"We can't move so quickly and leave out some really critical components that will come back to bite us later," committee chair and state Sen. Kimberly Lightford (D-Maywood) said.
"You can't rush into something like this because you're trying to respond, you have to provide the system that our kids really need and that our schools really need. I'm saying all that to say, that there has to be a better bill. And this isn't the bill."
---
And deadlines were far from the only concerns raised Wednesday. State Sen. Iris Martinez (D-Chicago) opposed a condition that board candidates must be U.S. citizens and two-year residents of their districts, saying that could alienate undocumented parents who have kids in CPS schools and keep them from participating.
State Sen. Karen McConnaughay (R-St. Charles) questioned whether an elected board would improve the financial outlook of the district, which she said remains awash in "red ink" as it awaits $215 million in state support to balance its 2017 budget.
"So my concern for every child in the CPS school system is, does this make the financial situation or the opportunity to strengthen the financial situation at CPS better or worse?" McConnaughay said. "Looking at the financial situation of CPS at this particular moment, is this a prudent idea right now?"
Critics of the proposal have also pointed to rising graduation rates and test scores among CPS students as reasons the Board of Education should stay on the current path.
State officials placed CPS under mayoral control with the School Reform Act of 1995 after then-Mayor Richard Daley rejected a slew of candidates identified by the school board's nominating commission to replace expiring terms for half of the 15-member board.
Since 1999, the mayor's office has retained appointment power over a reduced board, which now sits at seven members.
Raoul was receptive to the committee's concerns, and said he planned to rework parts of the bill before bringing it back for a vote later this year.
"I understand we are coming back in a couple of weeks," he said, addressing Lightford. "I would just say, madam chair, this is a movement that's not going to stop. We're going to have to deal with it."
Follow Matt Masterson on Twitter: @ByMattMasterson
---
Related stories: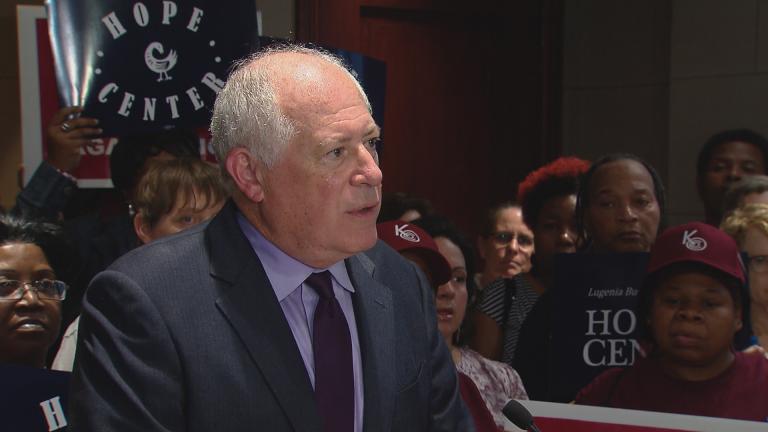 Former Gov. Quinn Calls for Elected School Board in New Court Case
Oct. 5: Pat Quinn is among seven plaintiffs who have filed suits in Cook County and federal courts, claiming the law granting Chicago's mayor authority to appoint board members violates city residents' due process and voting rights.
---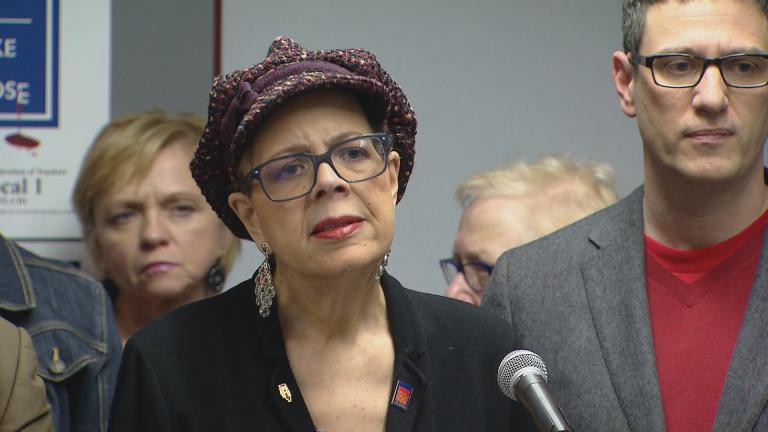 Elected CPS Board Gains Traction
March 8: The Chicago Public Schools system is one step closer to having an elected school board instead of one in which members are appointed by the mayor.
---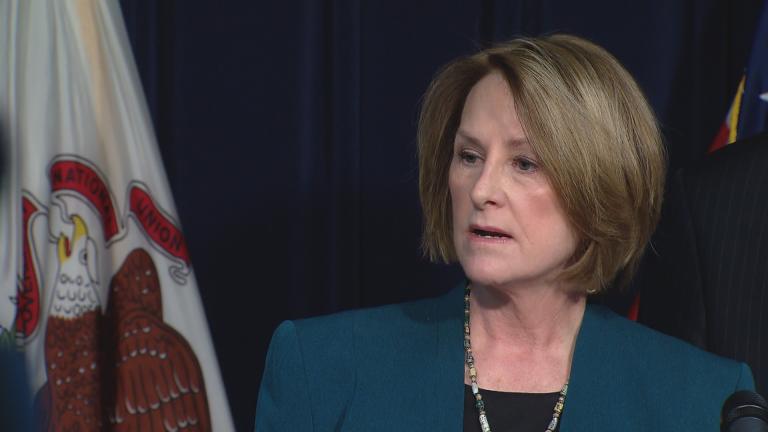 Rauner, Republicans: State Takeover of CPS a 'Lifeline'
Jan. 20: Gov. Bruce Rauner and Republican leaders officially announced on Wednesday their ambitious agenda to take over Chicago Public Schools in the wake of a $500 million funding shortfall.
---