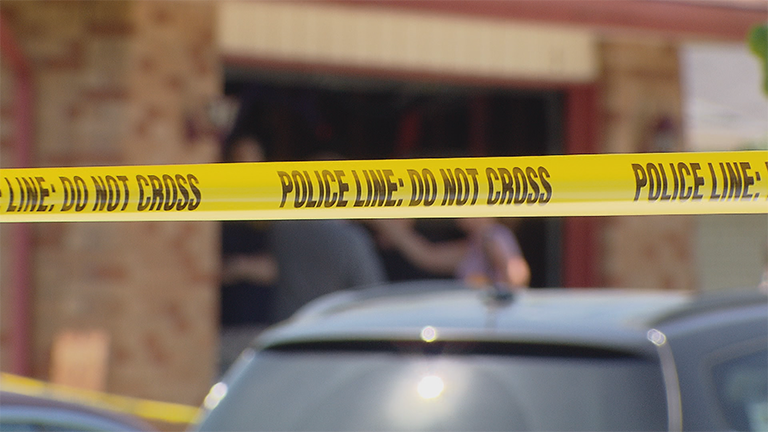 Gun violence ravaged Chicago last year with 762 homicides recorded by the Chicago Police Department and more than 4,300 wounded, according to the Chicago Tribune.
Months before the end of the year, it was evident to some that they city's 2016 crime statistics would be particularly brutal.
"Toward the middle of the summer it became so clear that Chicago was starting to see an increase trajectory in gun violence and deaths due to gun violence," said Sharon Homan, president of Sinai Health Urban Health Institute. "And that directly impacts Sinai."
"We see so many folks go through our [emergency department] and clinics, and we saw that dramatic increase."
The spike in violence prompted Sinai Health System CEO and President Karen Teitelbaum to issue a call to action.
"We need to bring together those of us in Chicago who have the research expertise, experience and commitment to health care disparities to identify the causes and solutions to Chicago's plague," Teitelbaum wrote in a July 2016 op-ed in Crain's Chicago Business.
"We need to tap those in the streets who fight this violence daily to share their thoughts and strategies. ... We believe in our collective power to bring together some of the finest research minds together, and we will have a real impact on this epidemic," she wrote.
More than 90 individuals from nearly two dozen organizations have answered Teitelbaum's call and joined forces to form the Chicago Gun Violence Research Collaborative (CGVRC).
Convened by Sinai Urban Health Institute (the research arm of Sinai Health System) and the Illinois Public Health Institute, CGVRC brings together local academic researchers and community engagement experts to work with community-based organizations to develop evidence-based solutions to stop the violence.
"From the very beginning, it has been a very attractive concept that the academic research community could do their part in helping to understand the problem," Homan said.
The group is looking to do a "big data dive" to better understand the root causes of gun violence at both the community level and citywide.
"We have to be attentive to the unique problems in the communities," Homan said. "All of the communities that are suffering from gun violence are facing economic challenges, inequities in job opportunities, poverty and crime.
"But each community has a different constellation of problems that are really going to require a concerted effort to push against that and [will take] a multifaceted approach from the criminal justice system, school system response and neighborhood safety."
To address each community's unique needs, the group will hold a series of listening sessions to develop its research agenda, starting with Garfield Park, Lawndale, Austin and Englewood.
Those neighborhoods were identified as having the highest rates of violence by community-based organizations, civic partners and CGVRC academic consultants, said Jess Lynch, one of the group's co-leaders and a senior associate at Illinois Public Health Institute.
"One of the driving goals for this work is to build on the existing partnerships between researchers and communities to find ways to really scale or enhance that work," Lynch said.
By engaging key community and civic leaders, "we're not just coming into a community and asking the same questions they've been asked before, but rather have that feed into the community-driven research," she added.
The group hopes to capitalize on the violence prevention work and research already being conducted locally to spur new research initiatives as well as help facilitate ongoing community-based violence prevention efforts.
"We really want to commit as an organization to supporting those community-based efforts in the best ways we can," Lynch said. "[IPHI] is not a direct service organization but we want to be one of the partners that can step up and find a way to play a role as a public health entity."
In addition to addressing neighborhood-specific issues, the group intends to address how to make Chicago communities safer, reduce trauma, promote gun safety and support high-quality mental health treatment, according to a CGVRC press release. 
Once community listening sessions are completed, CGVRC plans to host a conference with community organizations, local and national researchers, policy makers and other stakeholders later this year.
Aside from beginning new research projects, the group also aims to make previous research on gun violence easily accessible.
Despite more than 30,000 gun-related deaths each year, gun violence research is the least-researched leading cause of death in the U.S., according to an article in Mother Jones. "This is largely because of a 1996 bill that prevented the Centers for Disease Control and Prevention (CDC) and other agencies from using federal money to 'advocate for or promote gun control.'"   
The impetus is to remove the "many barriers" that exist in accessing research and connecting with researchers, Homan said. Making this information publicly available could inspire new research, reveal gaps in existing research and lead to new partnerships.
Follow Kristen Thometz on Twitter: @kristenthometz
---
Related stories: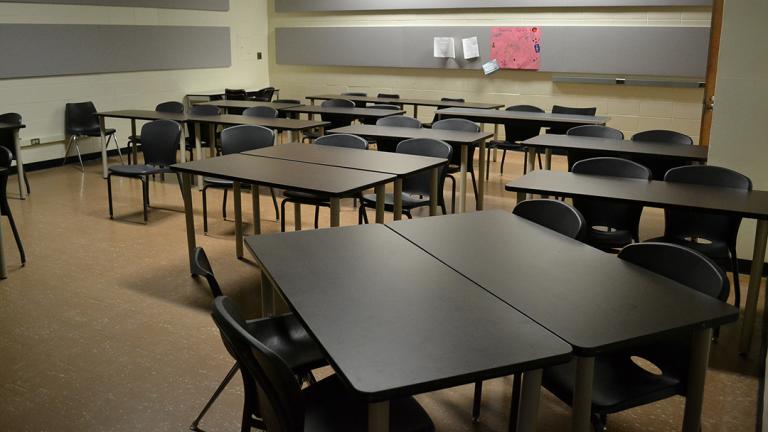 Northwestern Study Links School Violence to Unemployment Rate
Feb. 1: Researchers have discovered a "significant correlation" between decreases in economic opportunities and the number of school shootings reported across the country.
---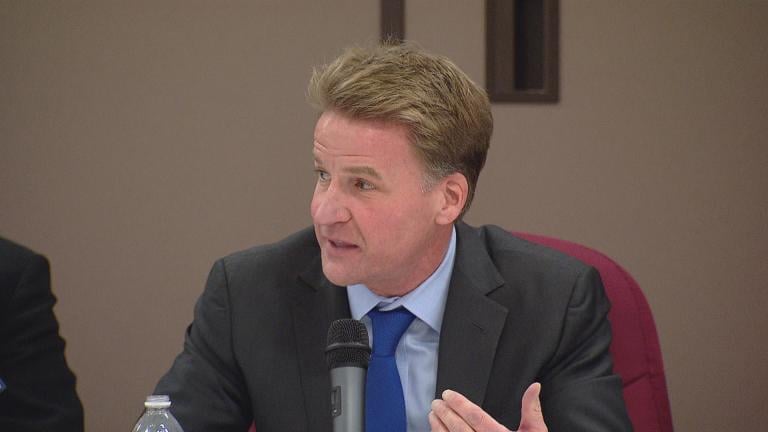 Summit to Decrease Violence Addresses Kids' Sense of Hopelessness
Jan. 19: How can Chicago stem the surge of violence? Police, prosecutors, and judges offered ideas Thursday for dealing with troubled youth, some of whom offered ideas of their own.
---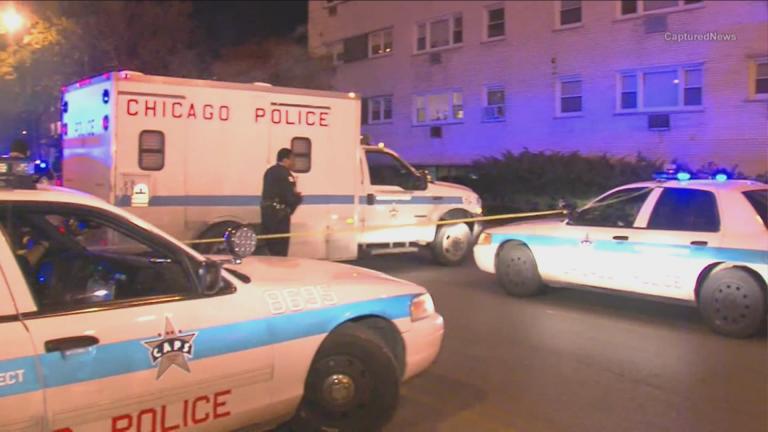 U of C's Crime Lab Report Examines Chicago's Deadly Year
Jan. 18: The statistics are stark: 762 people were killed in Chicago last year, a 58-percent increase from 2015. The University of Chicago's Crime Lab studied the data behind the violence. We discuss the findings of its new report with WBEZ reporter Patrick Smith.
---