AJ Mendez Brooks' Memoir Tackles Mental Illness, Family Dysfunction
Since her retirement from the ring a couple of years ago, World Wresting Entertainment champion April Jeanette "AJ" Mendez Brooks has been working on another story line.
This time, it's her personal story.
The just-released memoir "Crazy is My Superpower: How I Triumphed by Breaking Bones, Breaking Hearts, and Breaking the Rules" chronicles Mendez Brooks' tumultuous childhood and her bipolar II diagnosis, and how she used her mental illness to lead a successful wrestling career.
In fights, Mendez Brooks went by "AJ Lee" and took on a "crazy chick" persona. Writing an autobiography allowed her to tell her own story, the New Jersey native said.
"I sort of felt like I was hiding in plain sight, hiding behind this character," she said. "So when I knew that my career was wrapping up, it was time to come out of hiding."
Mendez Brooks—who moved to Chicago three years ago upon marrying former WWE champion Phillip Brooks, known as CM Punk—opens up about growing up in a Puerto Rican household, or a lack thereof.
Mendez Brooks' family, consisting of two siblings and young parents, would move from one apartment to the next when her parents couldn't afford the rent. They even spent nights in the family car.  
The former wrestler also sheds light on how she found out she had bipolar II disorder, a mental illness shared by her mother, who had gone undiagnosed for years.
Disclosing her difficult childhood and her mother's illness was an effort to help diminish the stigma around addressing mental health, Mendez Brooks said.
"My family especially, because we come from this idea of machismo and strength, it was incredibly harder to say, 'Hey, something is wrong with me, and I'm sad and I need to fix this," she said. "It is important for minorities in general to speak up more and tackle stigma in those communities."
Mendez Brooks joins host Brandis Friedman on Tuesday to talk about her new book.
Below, an excerpt from "Crazy is My Superpower."

At seven years old, I am actually not allowed to call our apartment "home." My mother doesn't like it when I get too attached to a place and has to repeatedly remind me that it is "where we are staying for now." She's right, because it technically is not ours. We stole it.
My mother's sister agreed to let our family of five move in with her, her husband, and my younger cousin. Normally, when my parents owed months in back rent, instead of finding a way to pay it, they found a cheaper apartment in another town and quietly moved us there faster than you can say, "lost security deposit." But this time, our landlord was one step ahead of them. Escorted by law enforcement, we had to pack what we could carry and leave the premises in under an hour. With nowhere to go, my mother begrudgingly turned to her younger sister for help. Housing eight people was a lot to ask of a modest two-bedroom apartment. Imagine trying to squeeze into a child's one-piece bathing suit after eating a whole pizza and you are twenty-eight. It was a tight fit. The concept of a stocked fridge and hot water was so foreign to our family, we abused the privileges and became a nuisance. We were less the Six to their Blossom, and more the Urkel to their Family Matters. Understandably, we wore out our welcome in a few short weeks. But so desperate to be rid of us, instead of kicking us out, my aunt and her family simply packed their belongings and moved to another state. We had been welcomed in, allowed to share their food, and eventually forced them out of their own home. We were straight-up pilgrims without the scurvy. Now upon entering the apartment, life returned to our normal.
After school one day, I ran into the bedroom I shared with my brother and sister, Robbie and Erica, to change out of my one good pair of pants. The freezing apartment made it painful to have any skin exposed, so the process had to be a quick one. Once the utility bills became my parents' responsibility, the heat was cut within two months' time. It was deemed a nonessential, as my parents believed gas and electricity were the top priority. We could easily combat the cold air and showers by wrapping up in quilts and boiling water to bathe in. But without gas we could not make rice for dinner, and without electricity we could not find out who shot Mr. Burns. I declared myself a child prodigy upon figuring out that sleeping in my bulky winter coat practically guaranteed I would not wake up with the sniffles.
"Slow down, chiquita. The oven door is open," my mother warned while adjusting the oven knobs. Still wearing her medical scrubs, she was in the middle of her daily routine. After working an eight-hour day as a home health aide, a certified caregiver appointed to the homes of terminally ill or senior patients, Ma would arrive home an hour before we did. She would put on a pair of her plastic surgical gloves and scrub the kitchen counters, the inside of the refrigerator, and the bathtub. Next she would sweep every room and fold any item of clothing not in the laundry hamper, though sometimes she would fold those too. Then she would turn the oven on high and open its door in an attempt to add some much-needed heat into the apartment. As I approached, she was standing guard to make sure nothing dangerous happened. Before I could bury Robbie with some Oscar-worthy waterworks, Ma grabbed my father's attention. "Roberto, can I talk to you?"
"Yes, Jan?" he responded, putting an agitated emphasis on her name. My father always says my mother's name like they are in a sitcom taped in front of a live studio audience and she is the quirky sidekick. "Yes, Jaaaaaan." "What is it, Jaaaaaan?" "Oh, Jaaaaaaaan." Part of the reason for that could be my dad always seems overwhelmingly tired. Like he is carrying the weight of the world on his shoulders and my mother just asked him to hold her purse. He pulled up a seat at the kitchen table, knowing exactly what she wanted to talk about.
"Did you get any side jobs today?" My father was a mechanic. A "side job" was what my parents called any extra work my dad could find outside of the shop that employed him. Scheduled hours at work were inconsistent, and the majority of our spending money came from random neighbors who needed a tune-up or strangers on the road with a busted tire. Dad would occasionally make some business for himself by only finishing half the work necessary on the shop clients' cars. He would then "run into them" later in the week, offer his private services, and be able to pocket the money on the sly. Ingenuity at its best.
"No, Jan." Dad was tired of having the same conversation every day. "I'm doing the best I can." "Then what are we going to do?" she worried. "I don't get paid until Friday, and your kids probably need to eat something before then."
I pulled up a chair, figuring I could complain about Robbie once their "talk" was over. It normally took about five minutes. Revenge could wait five minutes.
"I'm sure they ate their school lunch, so relax. I'll figure something out for tonight."
"So you don't have money for dinner but you have money for a forty?" Ma made a good point. "I clean up some old guy's shit every day and you can't find one side job?"
"Drop it, Jan!" Dad shouted, standing up with such a powerful jerk it knocked his chair over. I couldn't help but think it was impressive how he slammed their bedroom door closed at the exact same time Ma snapped the oven's shut.
"Do you wanna know what Robbie did?" I began, but it seemed she couldn't hear my words as she walked over, laying a hand roughly on my head.
"Everything is going to be okay," Ma almost whispered before leaving the room.
My mom is one of those adults who lie.
Excerpted from CRAZY IS MY SUPERPOWER. Copyright © 2017 by A.J. Mendez Brooks. Published by Crown Archetype, an imprint of the Crown Publishing Group, a division of Penguin Random House LLC.
---
Related stories: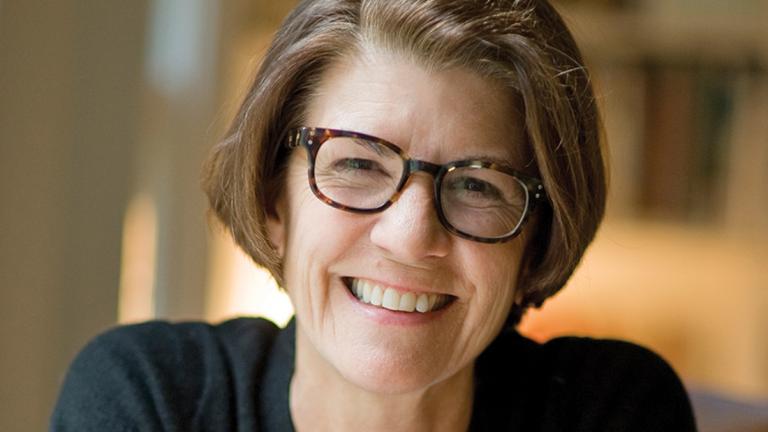 'Ask Amy' Author Tells (Almost) All in New Memoir
April 4: Amy Dickinson tells us about her new book "Strangers Tend to Tell Me Things: A Memoir of Love, Loss, and Coming Home."
---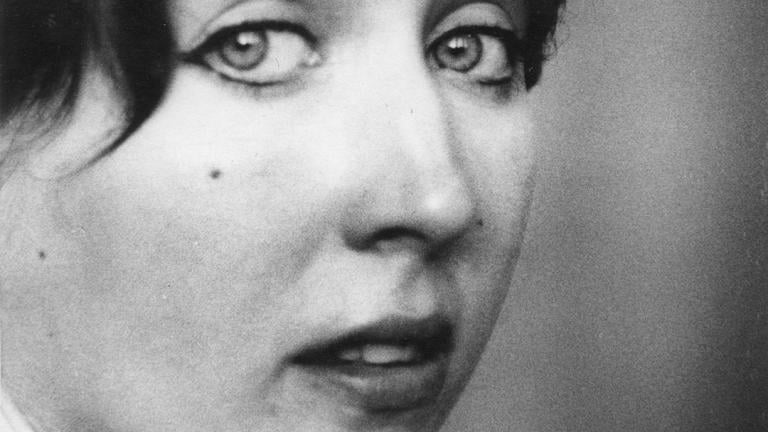 New Book 'Identity Unknown' Rediscovers Women in the Art World
Feb. 20: Among America's female artists, Georgia O'Keeffe gets much of the attention. But there are many other worthy – but lesser-known – female artists.
---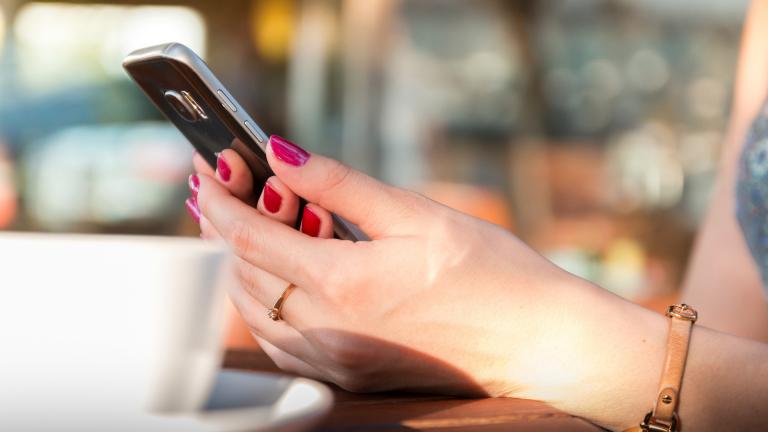 Can Apps be Used to Treat, Predict Mood Disorders?
Jan. 17: Can an app reduce a person's depression or anxiety? Or predict when someone might have a manic episode? Researchers from two local universities say yes.
---