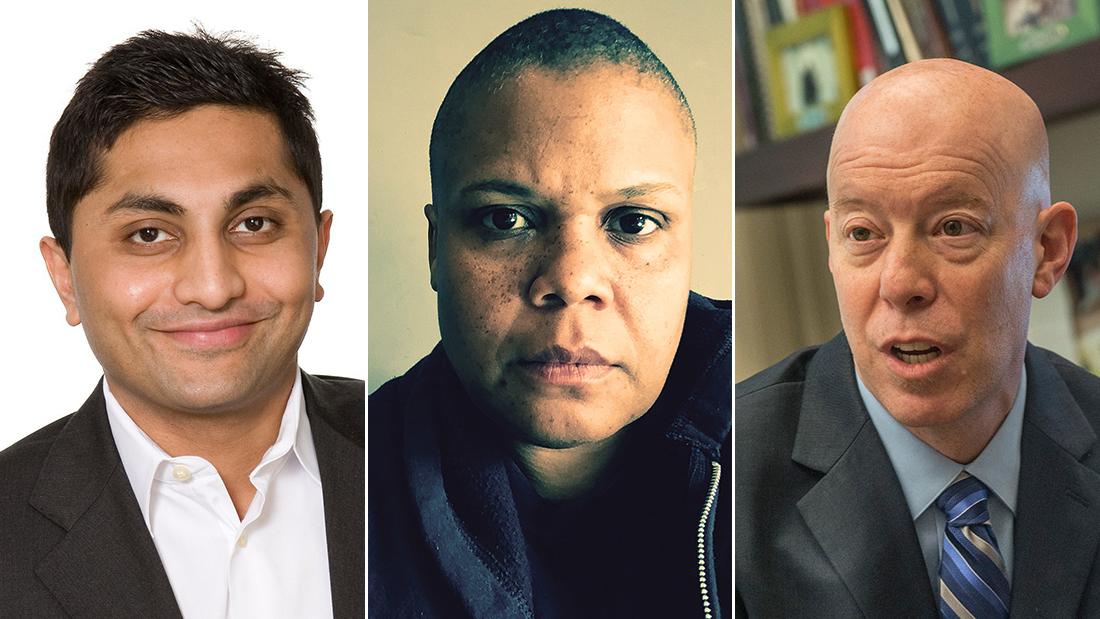 From left: Ameya Pawar, Keeanga-Yamahtta Taylor and Craig Futterman participate in this weekend's symposium at the School of the Art Institute of Chicago. (Courtesy of SAIC)
About 15 speakers will lead "conversations and wake-up calls" this weekend as part of a three-day symposium at the School of the Art Institute of Chicago.
The free event, called "United, States, America: Three Problematic Concepts," explores the ways the new political climate impacts both industries and individuals, with discussions on the economy, news and information literacy, politics and the law, and issues surrounding race, gender and religion.
Author and Northwestern University alum Keeanga-Yamahtta Taylor ("From #BlackLivesMatter to Black Liberation") kicks things off Friday evening with a keynote lecture.
On Saturday, Ald. Ameya Pawar (47th Ward), who is also running for Illinois governor, speaks on a panel called "Checks and Balancing Acts: Consensus, Constitutionality, Rule of Law." There is also a screening of Raoul Peck's 2016 documentary "I Am Not Your Negro" at the Gene Siskel Film Center. 
There are a total of six events throughout the weekend, featuring civil rights and policy experts.
The event is meant to provide education on social and political issues that have been brought into starker relief since the election of President Donald Trump, said SAIC professor Seth Kim-Cohen, who helped organize the symposium.
Though the topics are political by nature, Kim-Cohen says the event is open to individuals from all political backgrounds.
"I don' think it's about being happy or unhappy with the presidential election results," Kim-Cohen said. "I think it's about the issues that have come to the fore in the wake of the election."
The event has already garnered around 1,000 reservations from students, faculty and the general public, according to Kim-Cohen.
"Universities are good platforms for this kind of engagement," said Phil Ashton, an associate professor of urban planning and policy at the University of Illinois at Chicago who will speak on a panel Sunday called "It's the Economy, Stupid."
"There's a greater need to value public discourse and public commentary, and this is a great place to start."
Visit the event website for a full schedule of events.
---
Related stories: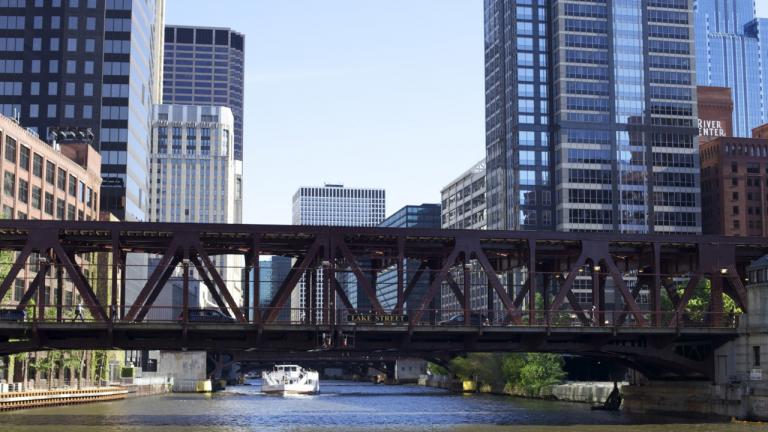 10 Things to Do This Weekend: March 30-April 2
March 30: River tours, film festivals and a whole lotta bacon. Here are 10 things to do in and around Chicago this weekend.
---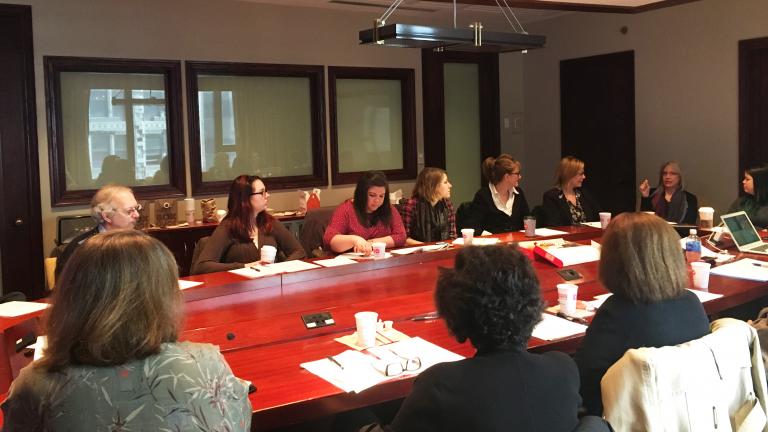 Talking Out Gender Equity, Biases Across Chicago
March 29: More than 100 conversations on gender equity and bias are taking place around the Chicago region this week as part of the Talk It Out initiative.
---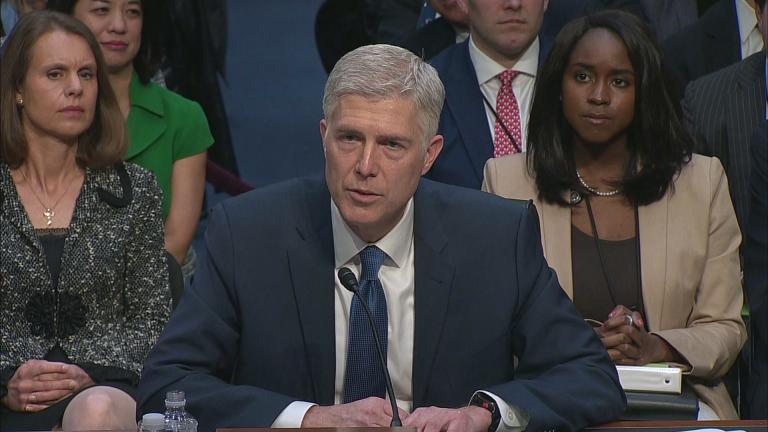 US Supreme Court Nominee Neil Gorsuch Grilled on Day 2 of Hearings
March 21: Former U.S. Supreme Court clerks weigh in on the confirmation hearings for Judge Neil Gorsuch.
---