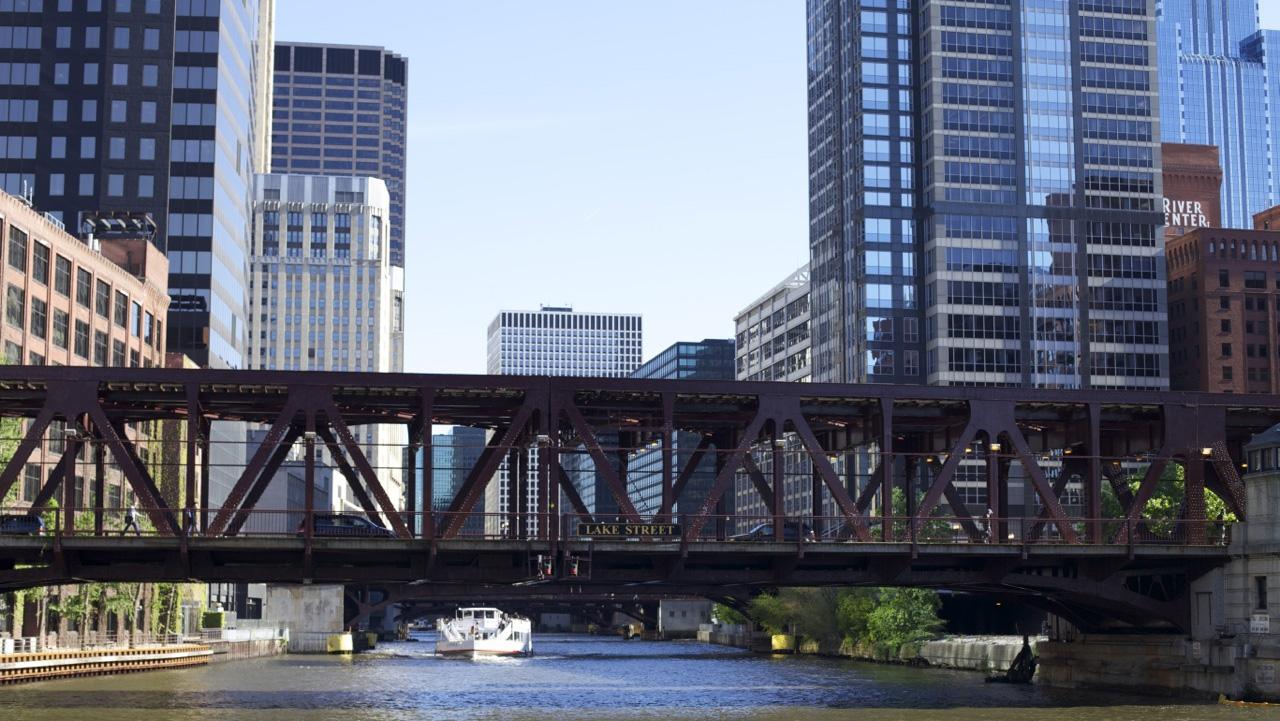 The Chicago Architecture Foundation River Cruise kicks off the season Saturday. (Chicago Architecture Foundation River Cruise / Flickr)
1. Cruise
Cruise through the weekend on the Chicago Architecture Foundation River Cruise. The 90-minute cruise features indoor and outdoor seating, a full service bar and in-depth explanations into why Chicago has been dubbed one of the top architecture destinations nationwide.
Details: 10 a.m., noon, 2 p.m. and 4 p.m. Saturday-Sunday at the Riverside Gardens, 112 E. Upper Wacker Drive. (Look for the blue awning). $43.53. | MAP

2. Watch
The Doc10 film festival returns to Chicago for a second year with a lineup of 10 documentaries on a variety of subjects, including the chronicles of a high-school step dance team in Baltimore ("Step") to a humorous look at the New York Times' obituary writers ("Obit"). Chicago Media Project hosts complementary events, such as a Pitch and Mimosa Brunch, where you hear filmmakers' pitches for documentaries.
Details: 7:30 p.m.-10 p.m. Thursday; 6:45 p.m.-11 p.m. Friday; 11 a.m.-10:30 p.m. Saturday; 10 a.m.-11 p.m. Sunday at the Davis Theater, 4614 N. Lincoln Ave and the Music Box Theatre, 3733 N. Southport Ave. $10-$50. 
DOC10 2017 from Paula Froehle on Vimeo.
3. Pig out
Leave your vegetarian friends at home and eat your way through Baconfest. The food fest includes dozens of bacon-based dishes, such as bacon tacos and bacon-glazed donuts, and bacon-inspired cocktails from more than 100 participating restaurants and chefs. Tickets include unlimited food, seven drink tickets and a tote bag.
Details: 7-10 p.m. Friday; noon-3 p.m. and 7-10 p.m. Saturday at UIC Forum, 725 W. Roosevelt Road. $100; $60 no-alcohol tickets available. | MAP
Chef Joe Torres' Bacon Lobster Manicotti is one of the many bacon-oriented dishes available at Baconfest. (Courtesy of Italian Village Restaurants)
4. Kid around
Bring the young ones to Family Time Magazine's 12th Annual Kids Expo. Petting zoos, puppet shows, bounce houses, pony rides and face painting are among the activities offered at this jam-packed expo.
Details: 3-9 p.m. Friday; 9 a.m.-5 p.m. Saturday; 10 a.m.-5 p.m. Sunday at the Schaumburg Convention Center, 1551 Thoreau Drive, Building N, Schaumburg.  $9; $6 for kids. | MAP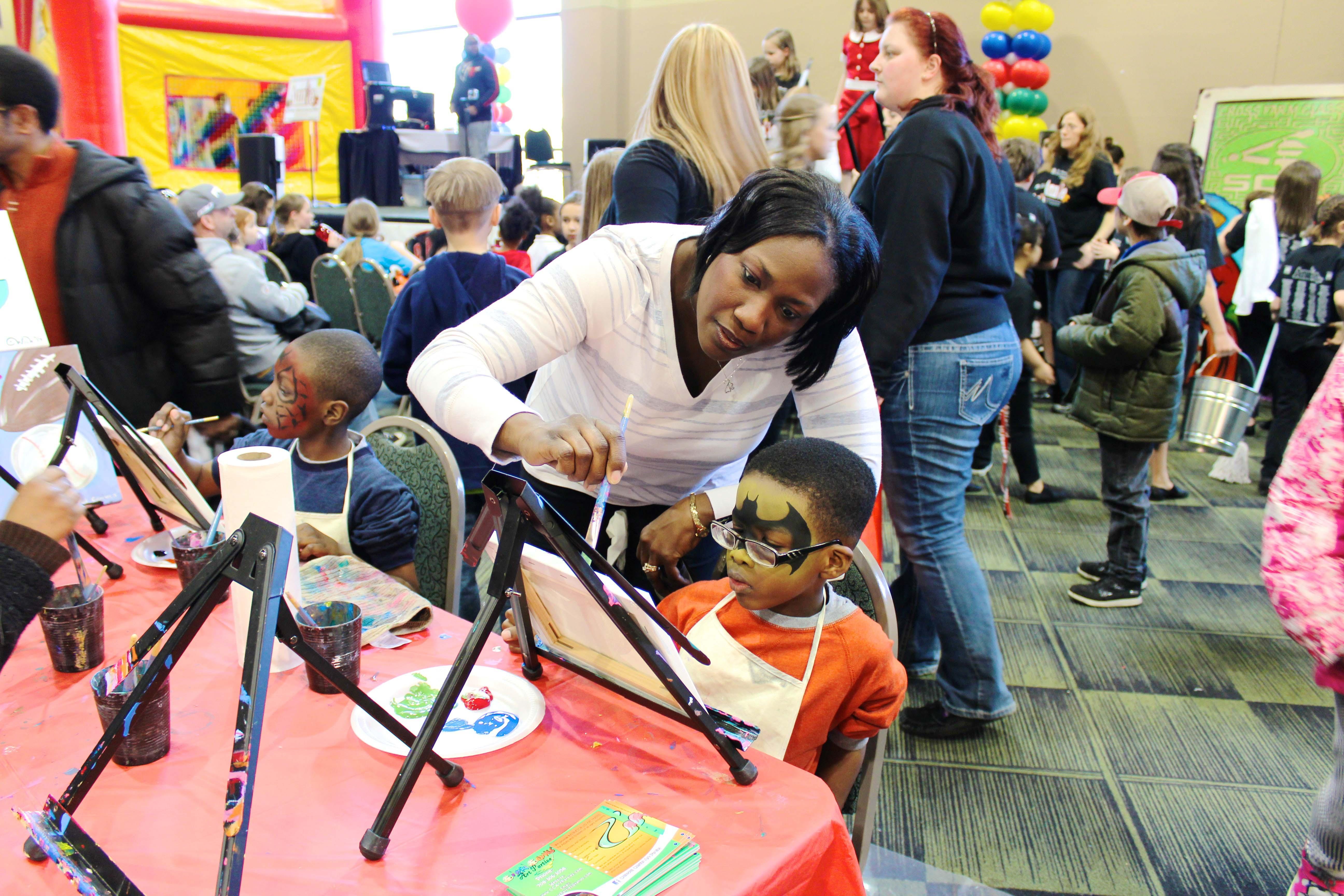 Children have the opportunity to paint their faces, paint canvases and peruse more than 100 exhibitions at the Chicagoland Kids Expo. (Courtesy of Chicagoland Kids Expo, 2015)
5. Exercise democracy
The School of the Art Institute of Chicago hosts three days of panel discussions on economics, race, gender, religion and law at "United, States, America: Three Problematic Concepts." Described as a democracy and activism symposium, the event includes a screening Saturday of Raoul Peck's 2016 documentary "I Am Not Your Negro."
Details: 6-7:30 p.m. Friday; 10 a.m.-6: 30 p.m. Saturday; 10 a.m.-4 p.m. Sunday at the School of the Art Institute of Chicago Ballroom, 112 S. Michigan Ave. Free. | MAP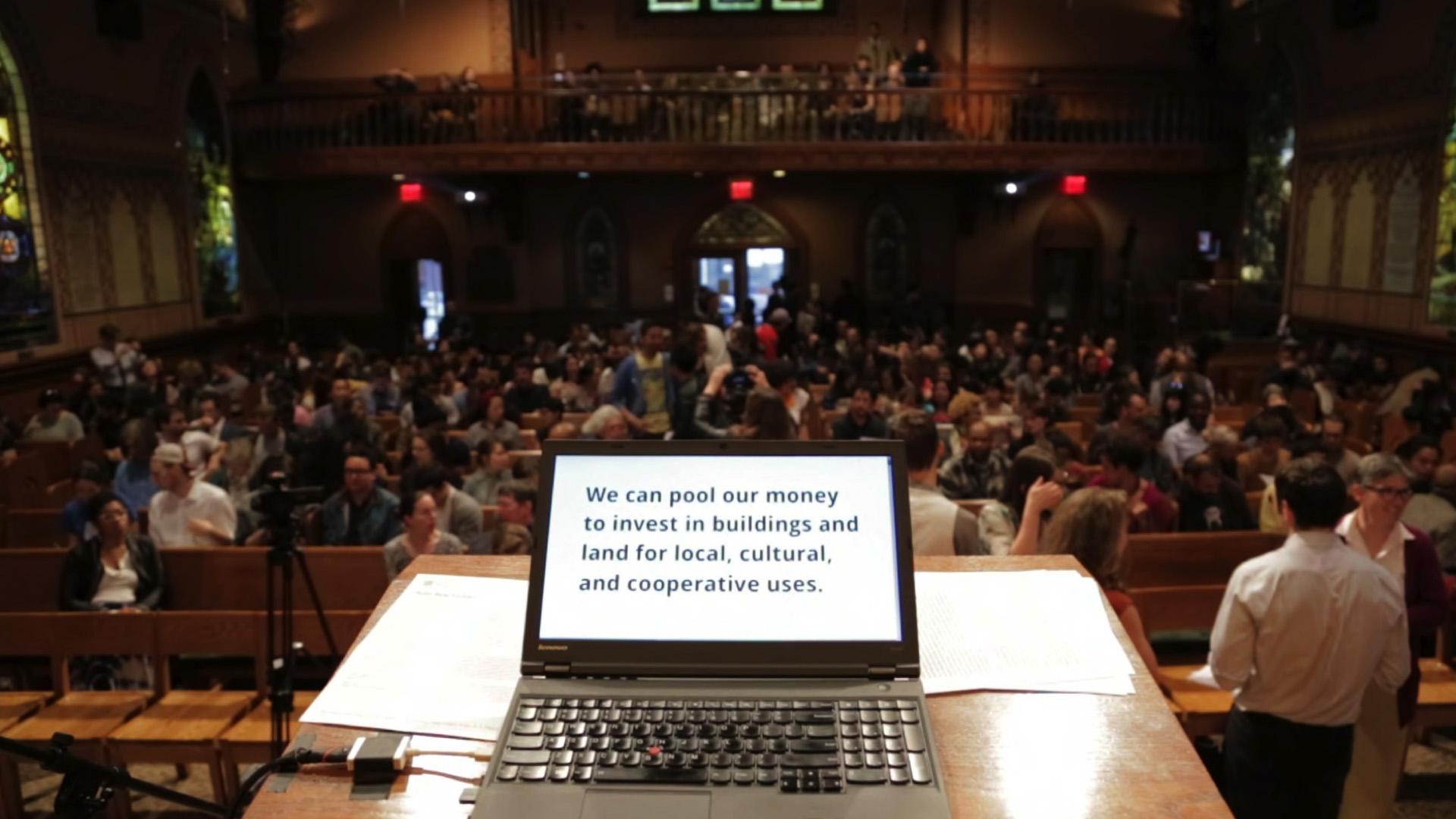 Artist Caroline Woolard, whose work delves into the intersection between art and the economy, is participating on a panel at the symposium. (Courtesy of PBS / ART21 New York Close Up 2015)
6. Swing
Get into the baseball mindset ahead of home openers for the Sox (April 3) and Cubs (April 10) with "We Tear Down Our Coliseums." The nine-movement performance delves into the historical, architectural and disposal element of baseball stadiums through a visual arts and jazz collaboration between the Chicago-area composers' jazz big band and artist Adam Dorhauer.
Details: 8 p.m. Saturday at Elmhurst College's Mill Theater, Walter St., Elmhurst $10. | MAP
7. Listen
Bernadette Peters makes her first appearance in Chicago in more than 10 years. The Boston Pops Esplanade kicks off the program with a tribute to George Gershwin, before Tony Award-winner Peters joins the group with a performance of Broadway hits.
Details: 7:30 p.m. Friday at the Auditorium Theatre, 50 E. Congress Pkwy. $57-$164. | MAP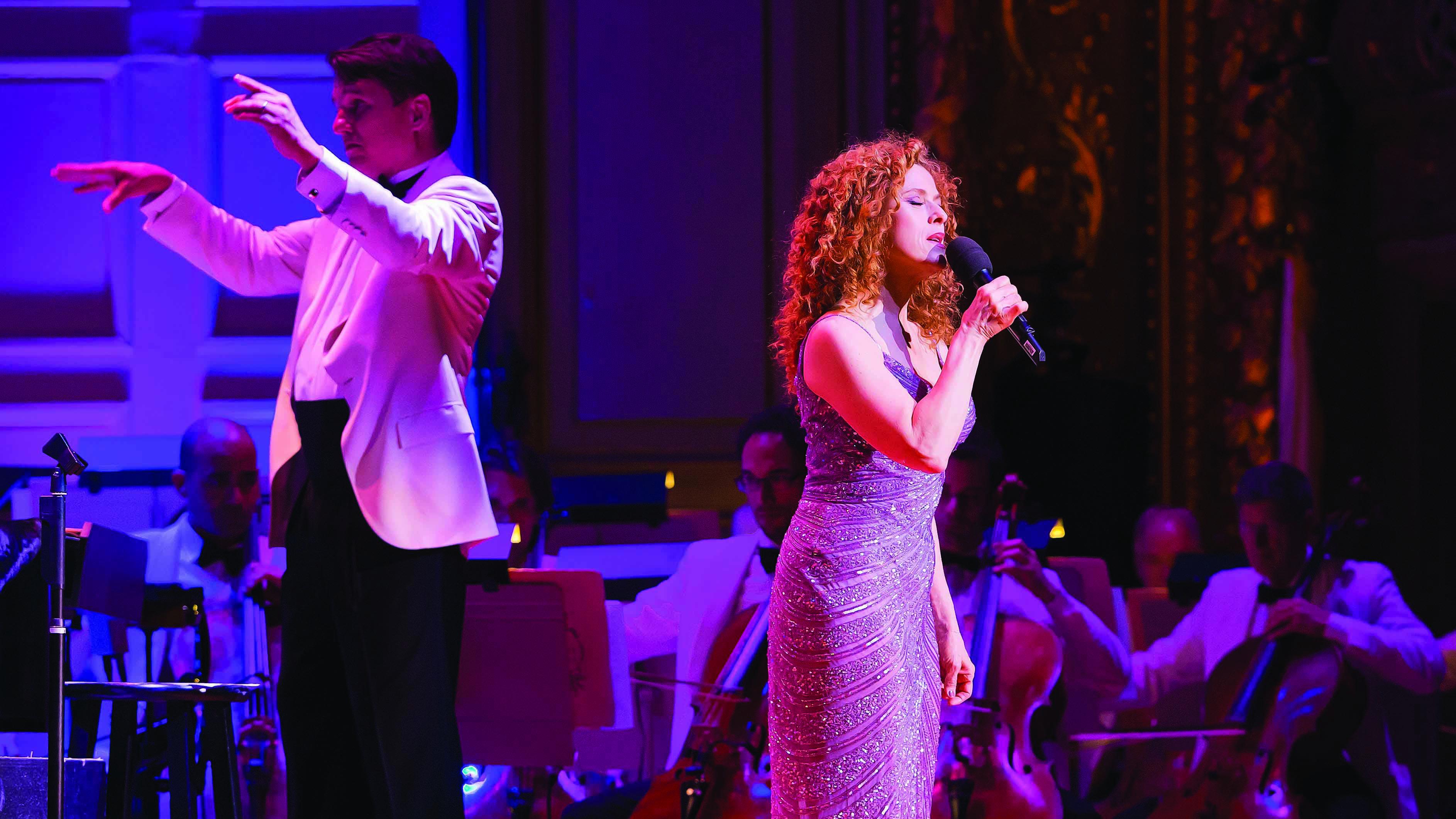 Bernadette Peters performs with the Boston Pops, reprising Broadway hits and American classics. (Courtesy of Winslow Townson)
8. Kick it
Watch the Chicago Fire Soccer Club as its newest acquisition, German star Bastian Schweinsteiger, takes the field donning a Fire jersey for the first time. The Fire are looking to win the second match of their season as they face off against the Montreal Impact.
Details: 2 p.m. Saturday at Toyota Park, 7000 Harlem Ave., Bridgeview. $23-$164. | MAP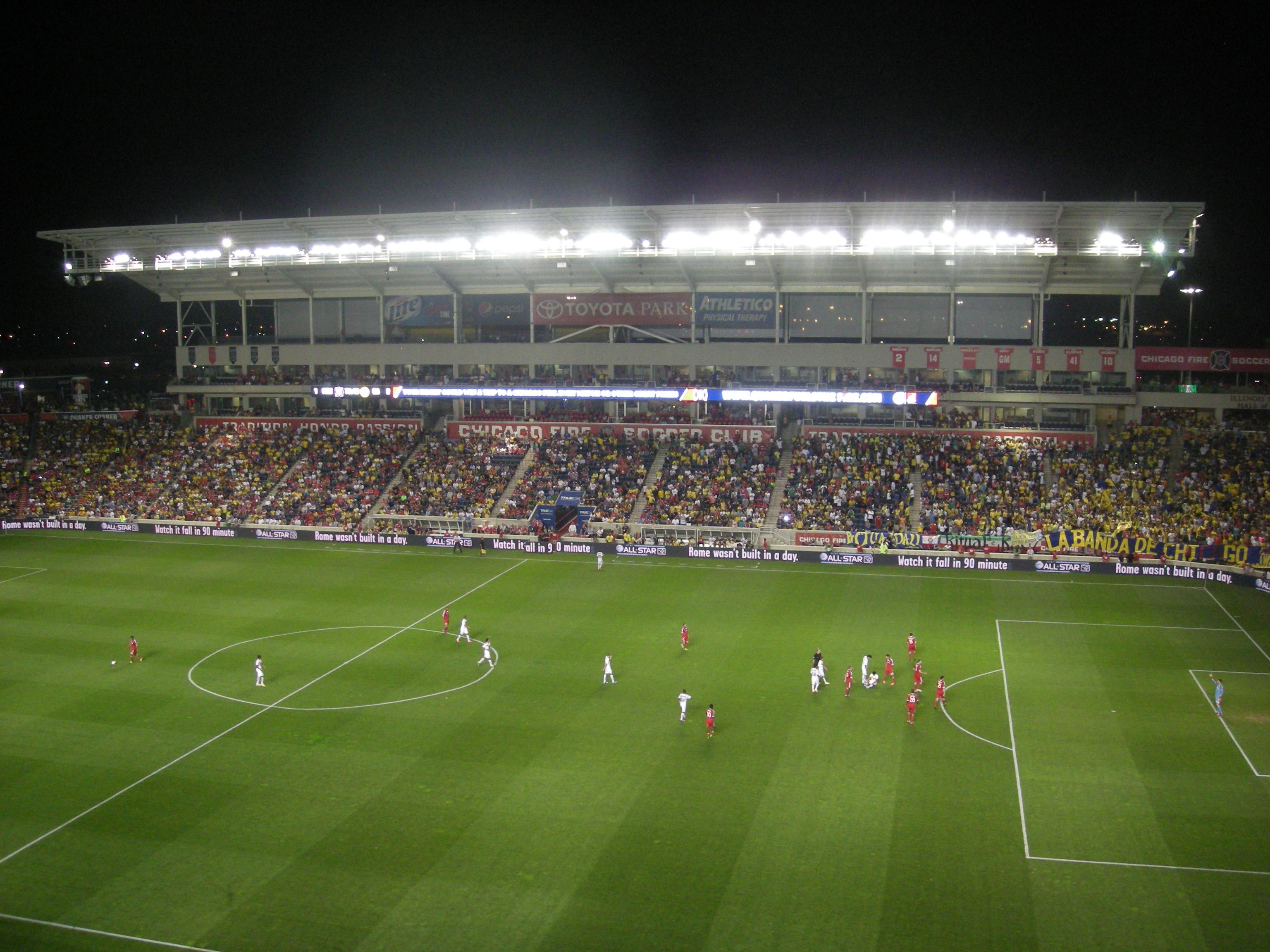 The Chicago Fire are looking to break .500 with the addition of international star Bastian Schweinsteiger. (Michael Barera / Wikimedia)
9. Shuffle
Drag out St. Patrick's Day celebrations for one more weekend at the Bank of America Shamrock Shuffle 8K. The 4.97 mile run—for those who struggle with conversion tables—twists through downtown Chicago with what we expect will be a parade of green-garbed runners.
Details: 8:30 a.m. Sunday at Buckingham Fountain, 301 S. Columbus Drive. $55 entry fee. | MAP

10. Laugh
He's a man with many faces–and voices. You may know him best as Meg Ryan's heartthrob from the 1989 film "When Harry Met Sally" or the loveable monster from "Monsters, Inc." or the grinning-est cast member from 1980s "Saturday Night Live." And he still looks marvelous. Comic actor Billy Crystal stops in Chicago as part of his "Spend the Night with Billy Crystal."
Details: 8 p.m. Saturday; 7 p.m. Sunday at the Chicago Theatre, 175 N. State St. $50-$150. | MAP
Events listed are subject to change. We recommend double-checking times and locations before you head out the door. Want to share your upcoming events with us for consideration in a future roundup? Send us an email.
---