Following a closed-door meeting Monday that lasted nearly six hours, Chicago State University's board of trustees announced the delay of a decision on who would lead the beleaguered state university.
On April 7, the board will name a new interim president to replace current interim President Cecil B. Lucy, who will return to his position as interim finance and administration chief.
The board also announced Monday the creation of a new interim position, chief administrative officer, which will also be filled April 7.
Current board member Paul Vallas, who formerly served as the CEO of Chicago Public Schools, was expected by some to be named CSU president on Monday.
Vallas was appointed to the board in January by Gov. Bruce Rauner, who reportedly wants Vallas to head the school.
The prospect of Vallas, a white man, taking control of a school with a predominantly black student body has led to criticism from some city officials.
Meanwhile, supporters of Vallas have pointed to his out-of-state work with school districts in Philadelphia, New Orleans and Bridgeport, Connecticut, as a testament to his ability to turn schools around.
CSU has been riddled with problems for several years. Amid Illinois' historic budget impasse, CSU laid off about 40 percent of its staff last year.
The school's enrollment and graduation rate has been in freefall, as well. Only 86 freshmen registered at CSU last spring – that's a nearly 85 percent drop from the 523 freshmen that enrolled in 2010.
The six-year graduation rate at CSU hovers around a meager 20 percent.
On Monday, the board voted that Vallas must resign as a board trustee to be considered for either the president or chief administrative officer positions.
Vallas and CSU Board Chairman Marshall Hatch join us to discuss the ongoing search for university leadership and what lies ahead for CSU.
---
Related stories: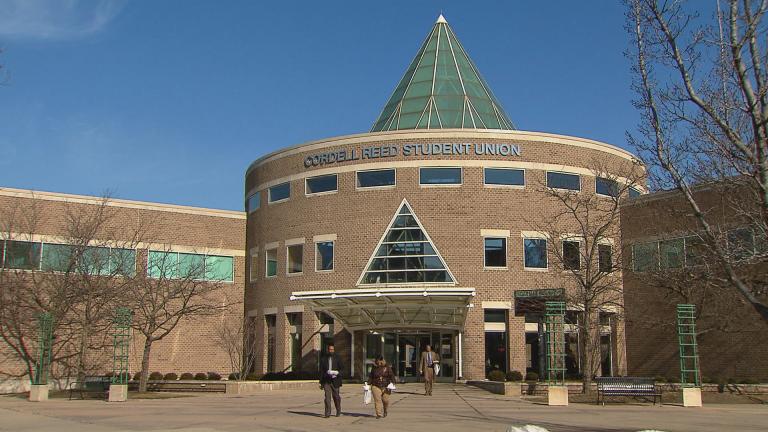 Chicago State University Postpones Decision on Administration Changes
March 27: It was widely expected that Paul Vallas would get a top job at Chicago State University on Monday. But that is not what happened.
---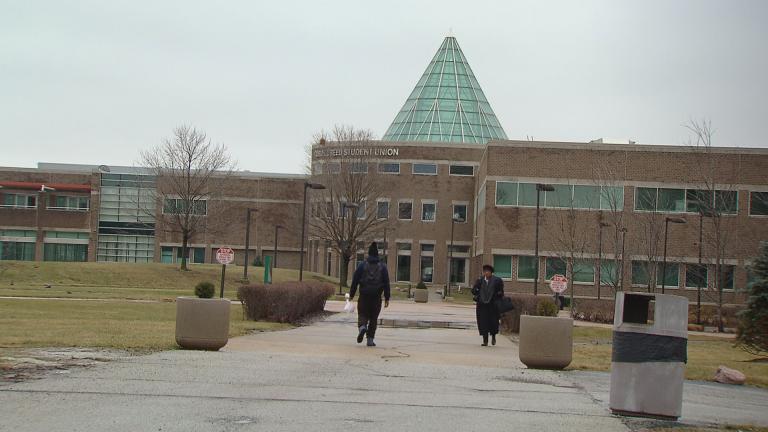 New Chicago State Trustees Aim for Struggling School Turnaround
Jan. 17: Former Chicago Public Schools CEO Paul Vallas on his new appointment to the board of beleaguered Chicago State University.
---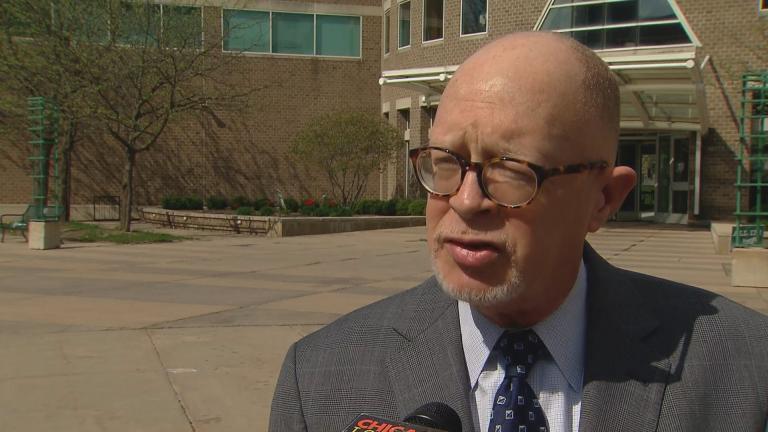 Chicago State Trustees Face Heat After $600,000 Breakup with President
Sept. 16: Chicago State University Trustees voted 6-1 to accept the resignation of President Thomas Calhoun after only nine months on the job, and OK'd a $600,000 severance package for him.
---