Former Chicago Public Schools CEO Paul Vallas and three others were appointed to the Chicago State University Board of Trustees on Tuesday by Gov. Bruce Rauner to help overhaul the troubled school. 
"I look forward to working with the existing board members, as well as the new board members, as well as with the new advisory team," said Vallas.
The governor recommended that Vallas be named chairman of the eight-member board. The board, however, elects its own chairman. "I've recommended that they select Paul Vallas," said Rauner. "But that's their call." 
The current chairman, Rev. Marshall Hatch, approached the podium and said, "I have to say that this is the first time I've heard there might be a new chairman."
Rauner also named a new advisory council to help CSU battle declining enrollment, with only 86 freshmen, declining graduation rates and a troubled financial future. CSU has also faced troubled leadership. 
A former administrator, Glenn Meeks, sued the school. He claims he was fired after reporting alleged misconduct by the former CSU President Wayne Watson. Meeks was awarded a $1.3 million settlement. 
There's another pending whistleblower lawsuit brought by the school's former senior legal counsel, James Crowley. He won his whistleblower's suit and the appeal alleging he was fired in retaliation for reporting improprieties. That suit could potentially cost the school as much $5 million. 
The three-member Appeals Court panel wrote in its unanimous opinion: "Defendants did whatever they could to protect Watson's reputation, and they did it at Crowley's expense, when he sought only to comply with the public's right to know information about the activities of a state university."
An ethics investigation by the Office of Inspector General found Watson acted without integrity "and raises serious questions and concerns as to his leadership of the university."
In spite of the turmoil under his leadership, Watson was able to end his tenure at CSU on Dec. 31, 2015 with retirement. He was then named president emeritus and was paid his annual salary of about $200,000 until his contract ended June 30, 2016. Watson was also given office space in the library despite the whistleblower lawsuits and findings of the Illinois Inspector General.
Watson's replacement as CSU President, Thomas J. Calhoun Jr., was forced out by the CSU Board of Trustees after only nine months on the job. He received a $600,000 severance but there was no explanation of his ouster by the board. 
Recently, Chicago State University's interim President Cecil Lucy reported the school could be out of cash before the end of the 2017 academic year. Last February, about 40 percent of the employees were laid off—at a cost of $2.2 million in severances. Despite the cuts, CSU could end up with a $3.5 million deficit by May. 
Lucy blames declining enrollment on bad press.
Vallas joins host Eddie Arruza in discussion.
---
Related stories: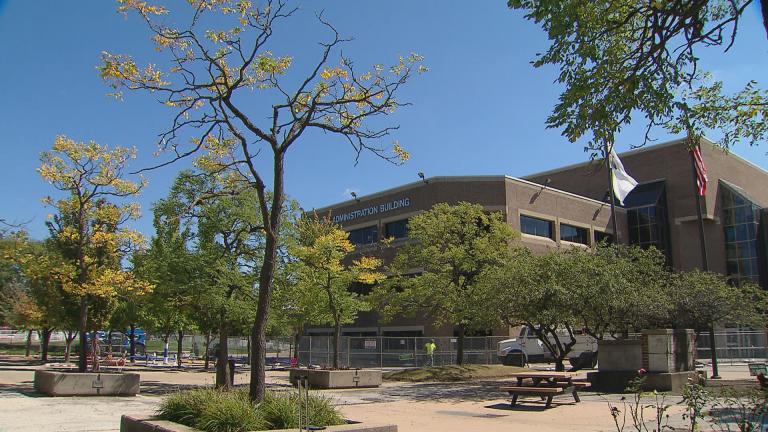 Ouster of CSU President, Steep Severance Raise Questions
Sept. 19: What's behind the $600,000 severance package for the president of cash-strapped Chicago State University? And why was the president asked to leave after just nine months?
---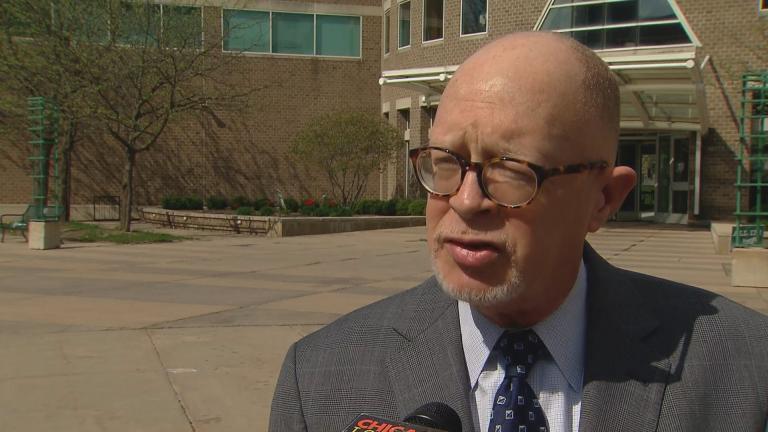 Chicago State Trustees Face Heat After $600,000 Breakup with President
Sept. 16: Chicago State University Trustees voted 6-1 to accept the resignation of President Thomas Calhoun after only nine months on the job, and OK'd a $600,000 severance package for him.
---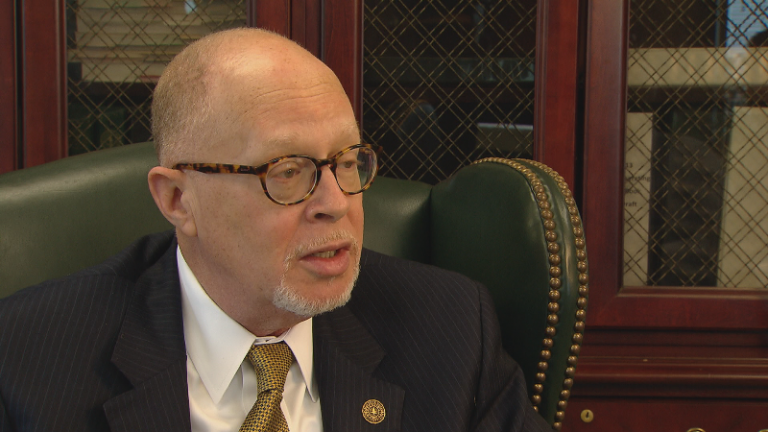 Chicago State University Parting with President After Only 9 Months
Sept. 15: More drama at financially strapped Chicago State University: The president is out after only nine months on the job. Why students and faculty members say they are livid, and why they believe political patronage is the culprit.
---