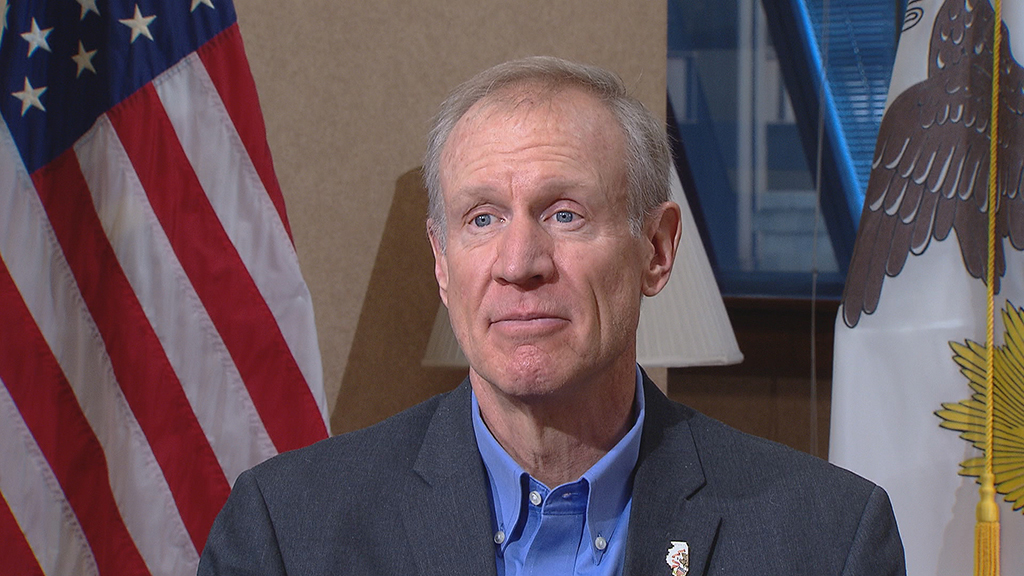 Local School Council members say Gov. Bruce Rauner mischaracterized vetoed pension funding to Chicago Public Schools as a "bailout." They're now urging immediate action by the state to restore those dollars. (Chicago Tonight)
Local School Council members from across Chicago hand-delivered a letter to Gov. Bruce Rauner this week, saying he mischaracterized vetoed pension funding to Chicago Public Schools as a "bailout" and urging "immediate action" from the state to restore those dollars.
Nearly 400 LSC members signed the letter that was turned in Wednesday to the governor's offices in both Chicago and Springfield. In it, they call Rauner's veto of SB 2822 eliminating $215 million CPS had counted on in this year's budget "unacceptable" to district parents and students.
"As LSC members, in accordance with state law, we are responsible for approving the individual school budgets," the letter states. "We are united in our opinion that the cuts which would be required on the school by school level, as a result of your veto, will be devastating.
"The cuts will lead to increased class size, reduced clinicians, fewer wrap-around supports, and increasing disparity both within the district and between the city and state."
CPS – the only Illinois school district required to help fund its teachers' pension system – says those pensions have been the "single largest driver" of its ongoing fiscal issues. This year alone, the district is required to make a $721 million payment into its teacher pensions in June.
In the letter, the LSC members say Illinois has underfunded Chicago's teacher pension system for years. That argument is also at the heart of CPS' ongoing lawsuit against Rauner, which seeks to keep the state from distributing funding in a "discriminatory way" and declares Illinois' teacher pension funding system unlawful under the Civil Rights Act.
"If CPS received funding equal to our enrollment, we would receive an additional $500 million per year," CPS CEO Forrest Claypool said during remarks before the Chicago Board of Education on Wednesday. "Enough to keep the school doors open and invest in our children, who despite the state's cuts year after year, are achieving at levels never before seen in Chicago."
CPS has threatened to trim 17 days from the end of this school year, ending classes on June 1, unless it receives the funding from the state.
---
After turning in the letter in Springfield, Rauner reportedly told a member of Raise Your Hand – an Illinois parent advocacy organization – that he would love to work with LSCs to find financial solutions.
Education Secretary Beth Purvis, a Rauner appointee, issued a statement Thursday in response to the letter, reiterating the governor's stance that the $215 million was tied to the passage of statewide pension reform.
She instead highlighted a GOP legislative proposal – the Connelly-Tracy pension bill – that would disconnect state pension reform legislation from the so-called "grand bargain" so that bill could be approved on its own.
If that does happen, Rauner has said he would sign the legislation and turn over the pension funding included in SB 2822 to CPS. But state Democrats have balked at the notion of splitting up the "grand bargain" legislation, calling it a "piecemeal approach."
"Last week, Governor Rauner committed to signing the Connelly-Tracy pension bill that would in return give CPS $215 million," Purvis said. "We urge members of the LSC to put pressure on their state legislators to pass this bill and ensure that CPS gets the funding they need."
Follow Matt Masterson on Twitter: @ByMattMasterson
---
Related stories: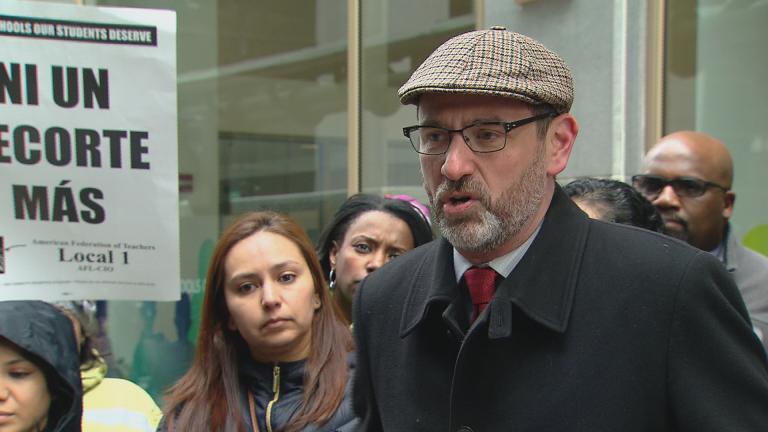 Chicago Teachers Having 'Hard Discussion' Before Upcoming Strike Vote
March 22: Chicago Teachers Union delegates are taking this month to discuss the possible May 1 strike with the union's rank-and-file members before a vote on the action, scheduled for April 5.
---
CPS Files Order to Halt Proposed 1-Day Teacher Strike
March 17: Chicago Public Schools is seeking to prevent a proposed teacher strike later this spring, claiming the move would be illegal under state law.
---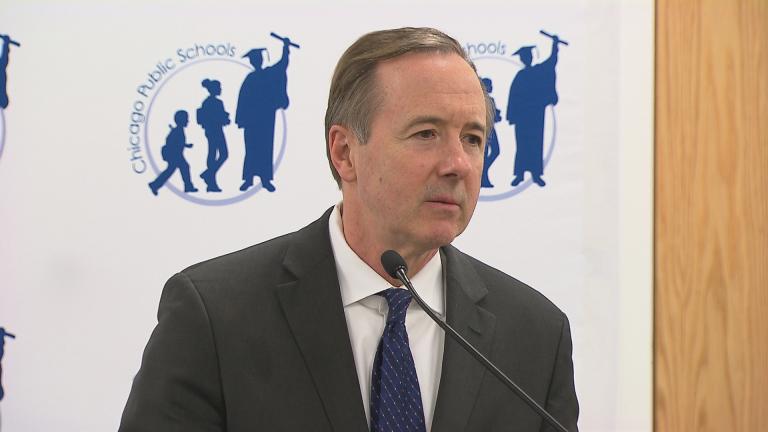 Cash-Strapped CPS Files Motion, Threatens Shorter School Year
Feb. 27: Chicago Public Schools students could be in for a shorter school year.
---