March is colorectal cancer awareness month. (American Cancer Society / Facebook)
Colorectal cancer is increasing among adults under the age of 55 despite an overall decrease in the disease, according to a new American Cancer Society study.
People born in 1990 have double the risk of colon cancer and quadruple the risk of rectal cancer compared to people in 1950, according to the study.
"We've always had some cases in younger people but it was relatively rare," said Dr. Jay Goldstein, division chief of gastroenterology at NorthShore University HealthSystem.
In 2017, the American Cancer Society estimates 135,430 people will be diagnosed with colorectal cancer and about 50,260 people will die from the disease. One in 22 men and one in 24 women will be diagnosed with colorectal cancer in their lifetime, according to the ACS.
As the third most common cancer diagnosis in Americans, it's recommended most people begin screening for the disease at age 50.
While Goldstein called the study's findings "unfortunate," he doesn't anticipate any changes to screening guidelines for the disease in the next couple of years.  
"The reason we use those cutoffs is because that's the age, historically, that we've seen a rise in the rate of cancers in new cases per year," Goldstein said.
More research is needed before changing the recommended age for screenings.
"What we need to do is keep looking at the people who do and don't develop cancer at age 20, and find out what those cancer patients are doing differently," he said.
"In America, it's a heterogeneous population genetically and physiologically. We need to look at both factors to find out what's driving these new cancers we haven't seen before."
Screening for colorectal cancer
While any reason behind the rise of colorectal cancer among younger adults is unknown, the study attributes the "rapid decline" of the disease in adults older than age 55 to increased screening.
"If we find cancer in its earliest stage, stage 1, there's a 90-percent cure rate and a five-year survival rate," Goldstein said. Unfortunately, many colorectal cancer cases are diagnosed in later stages, including stage 4 cancer which drops a person's chance of survival to 20 percent over five years.
"The No. 1 reason we're finding cancer later is the lack of any type of colorectal screening," Goldstein said. "We've clearly shown that successful screening programs reduce morbidity and mortality associated with colon cancer."
The most widely used procedure to screen for colorectal cancer is a colonoscopy, which allows a doctor to examine the entire colon and rectum via a small video camera.
Most colorectal cancers begin as a growth, called a polyp, on the inner lining of the colon or rectum. If a doctor discovers a polyp while performing a colonoscopy, it can be biopsied and most likely removed entirely.
"The goal of screening is to diagnose a disease before it can take hold," Goldstein said. "Unfortunately, during the early stages of cancer and during premalignant growth—they're generally asymptomatic. If you're waiting for symptoms, it's too late."
Caucasians who do not have an increased risk for developing the disease should begin screening for colorectal cancer at age 50 and repeat the test every 10 years if the test is normal. African-Americans should begin screening between ages 40-45.
If someone has a family history of colorectal cancer or polyps, screening for the disease should begin earlier.
"If your father or mother, for example, had colon cancer at age 50, you should start screening earlier, at 40. Ten years earlier than the age of cancer for a first-degree relative," Goldstein said.
A personal history of colorectal cancer or polyps, or inflammatory bowel disease (such as ulcerative colitis or Crohn's disease) also put a person at higher risk of developing the disease.
"People want a lifestyle modification or benign medication to try and prevent or reduce risk, we don't have one," Goldstein said. "Screening is not perfect – every screening test has its drawback. But if you don't look, you won't find."
Follow Kristen Thometz on Twitter: @kristenthometz
---
Related stories: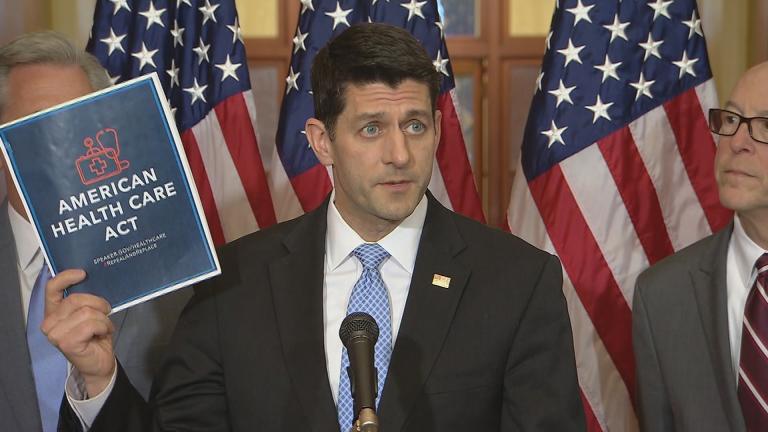 Local Politicians, Advocacy Groups React to GOP's ACA Replacement
March 7: House Republicans released their plan to repeal and replace the Affordable Care Act on Monday night. How will it impact insurance rates, coverage and Medicaid?
---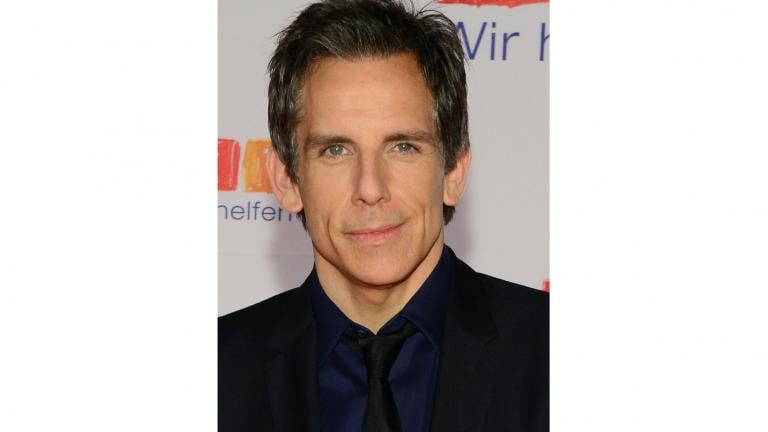 Ben Stiller's Surgeon Explains PSA Test, Controversy
Oct. 28, 2016: Earlier this month Ben Stiller revealed he was treated for prostate cancer in 2014 and credited the PSA test with saving his life. Stiller's surgeon talks about prostate cancer testing and the controversy surrounding the PSA test.
---
Oct. 2, 2012: Experts say one of the deadliest cancers in Illinois doesn't have to be. Ash-har Quraishi has the story.
---