House Republicans released their plan to repeal and replace the Affordable Care Act on Monday night. Almost instantly it received pushback from both the far right and the left. How will it impact insurance rates, coverage and Medicaid? 
Depending on the point of view, the new plan either makes health care unaffordable for millions of people or gives millions of people more control over their own plans.
The American Health Care Act repeals the individual and employer mandate to buy health insurance. The individual mandate was seen as crucial to Obamacare in making sure that those with pre-existing conditions were covered. This bill plans to keep coverage of pre-existing conditions by having insurers charge higher premiums for people who drop coverage when they're healthy and only purchase it when they're sick.
The bill also expands health savings accounts, repeals Obamacare taxes and subsidies, which will be replaced with a tax credit for people who purchase their own insurance. It keeps the Obamacare Medicaid expansion until 2020 but caps the costs at 2016 levels
The bill has been decried on the far right as "Obamacare Lite," with some representatives predicting a swift defeat. It was, however, endorsed by President Donald Trump and Health and Human Services Secretary Tom Price.
Monday, U.S. Rep. Peter Roskam told an audience at a City Club event that there were certain things about Obamacare that Republicans wanted to keep around.
"Making sure that pre-existing conditions is dealt with, making sure that there's no lifetime caps (on insurance coverage), making sure people 26 and under are under their parents' plan," Roskam (R-Wheaton) said Monday. "So there will be a cumulative approach, I think."
But U.S. Sen. Dick Durbin says that the new plan is anything but adequate.
"With this reckless bill, Republicans have shown us that the only thing they are serious about is cutting taxes for the wealthy, increasing out-of-pocket costs for middle-class families and seniors, and throwing people off their health insurance plans," Durbin said.
The state's largest health insurer, Blue Cross Blue Shield, which was a supporter of Obamacare, had a positive view of this plan.
"We appreciate the work that the administration and Congress have undertaken so far to begin stabilizing the individual market, and we are very pleased that the House bill envisions providing a smooth transition for consumers in 2018 and 2019, including making coverage more affordable by eliminating the tax on health insurance policies," said Alissa Fox, senior vice president of BCBSA's Office of Policy and Representation.
It's important to also remember that Illinois has roughly 3 million on Medicaid, including 1.5 million in Cook County. Much of that has been federally subsidized by the Obamacare expansion, and it would blow a massive hole in the already beleaguered state and county budgets if the federal funding dries up.
"This bill does not keep the promises of reducing costs and expanding coverage," said Dr. Mark Shields, retired senior medical director for Advocate Physician Partners in Illinois. "What will happen, the insurance companies will have higher co-pays, higher deductibles. For higher income people, their taxes will be cut and they'll be able to have more savings through a health savings account. But if you are low or moderate income, this is bad news."
On the other hand, a free market group, the Heartland Institute, says the bill makes it easier for people to take health care costs into their own hands.
"If you buy health insurance, you're eligible for a tax credit that pays for probably two-thirds of what the cost of your insurance is," said Joseph Bast, president and CEO of the Heartland Institute. "That's pretty good. If you don't buy insurance, you don't get the tax benefit. So the incentive structure is right, it's going to encourage people to buy their health insurance."
The bill has not been given a cost estimate yet by the non-partisan Congressional Budget Office. It's already looking like an uphill battle to get enough votes.
Follow Paris Schutz on Twitter: @paschutz
---
Related stories: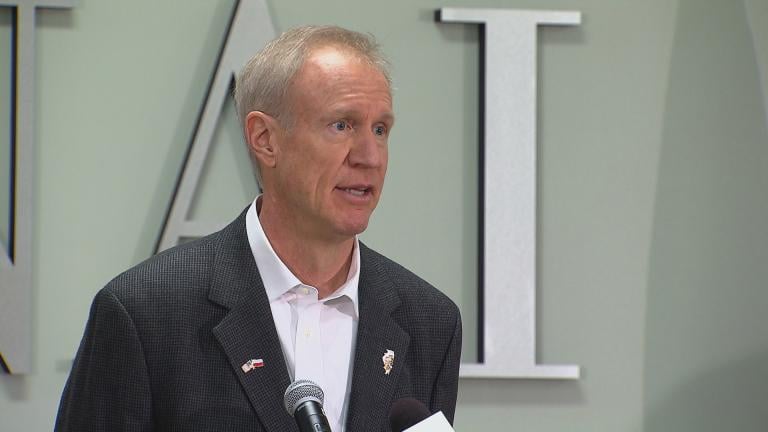 Rauner Unveils New Health Care Plan
Feb. 27: Gov. Bruce Rauner is back in Illinois after a quick trip to Washington, D.C. He did not meet with President Donald Trump, but the two chatted by phone.
---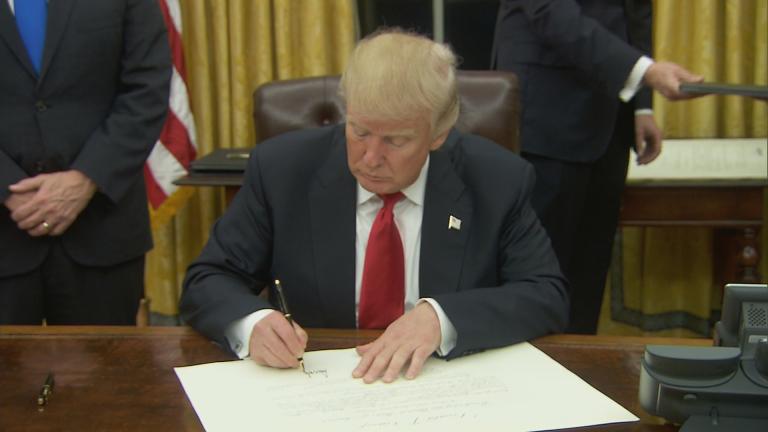 Trump's Day One Executive Order Begins Dismantling of Obamacare
Jan. 23: Just hours after taking the oath of office, President Donald Trump delivered on a campaign promise. What are the implications of his executive order?
---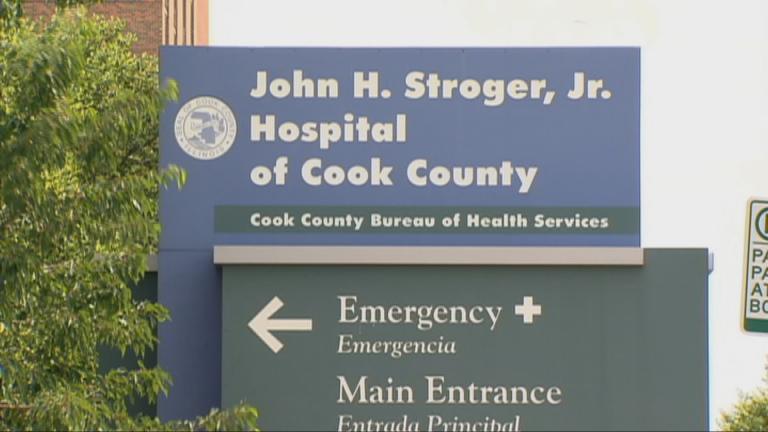 What Obamacare Repeal Could Mean to Patients of Cook County Hospitals
Jan. 5: What will 300,000 local patients face if Obamacare is repealed? We speak with the CEO of the Cook County Health and Hospitals System.
---