President Donald Trump will have a prime time national audience Tuesday – likely his biggest since his inauguration last month – as he delivers his first address to a joint session of Congress.
A senior White House official said the speech will have an optimistic tone and follow a "renewal of the American spirit" theme.
That may seem a surprising approach for a president who has dubbed journalists the "enemy of the people," lashed out at criticism and court rulings via Twitter and lambasted members of Congress for taking time to question his Cabinet nominees.
Tuesday morning, Trump responded to criticism from House Minority Leader Nancy Pelosi by calling her incompetent.
A conciliatory gesture to Democrats in Congress may serve Trump well, although he already has the advantage of a Republican majority in the House and Senate, along with close, powerful allies in Senate Majority Leader Mitch McConnell and House Speaker Paul Ryan.
But Trump has been far from immune to criticism from the right. Prominent Republican Sens. John McCain and Lindsey Graham have both criticized Trump's policies and are holding a town hall at Clemson University on Wednesday.
Guests chosen by the president and his opponents in Congress underscore ideological differences. The family members of three victims of violent crime by undocumented immigrants have been invited as guests of Trump.
Democratic Sen. Elizabeth Warren is bringing an Iraqi refugee who settled in Massachusetts, the state Warren represents, in 2010.
The choice of guests from both Trump and Warren seem to allude to Trump's hard-line immigration policies and his executive order on immigration, which prohibited travel into the U.S. by refugees from Iraq and six other Muslim-majority countries.
An infrastructure plan rolled out by Trump could help unite both sides of the partisan aisle. Democratic Illinois Sen. Tammy Duckworth has indicated she would work with the president on a transportation budget.
Trump could use the support: Fifty-four percent of Americans disapprove of the president's job performance versus the 42 percent that approve, according to Gallup polling.
Joining us to discuss what to expect from Trump's address to Congress is Laurel Harbridge Yong, associate professor of political science at Northwestern University, and William Adler, assistant professor of political science at Northeastern Illinois University.
---
Related stories: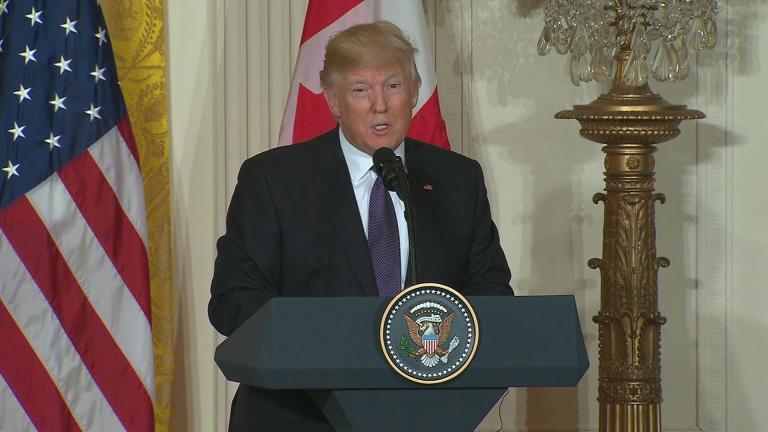 Trump's Russia Policy Sends Mixed Messages as Investigations Mount
Feb. 27: As a House committee chair says no special prosecutor is needed to investigate Trump- Russia ties, a look at the evolving U.S.-Russia relationship.
---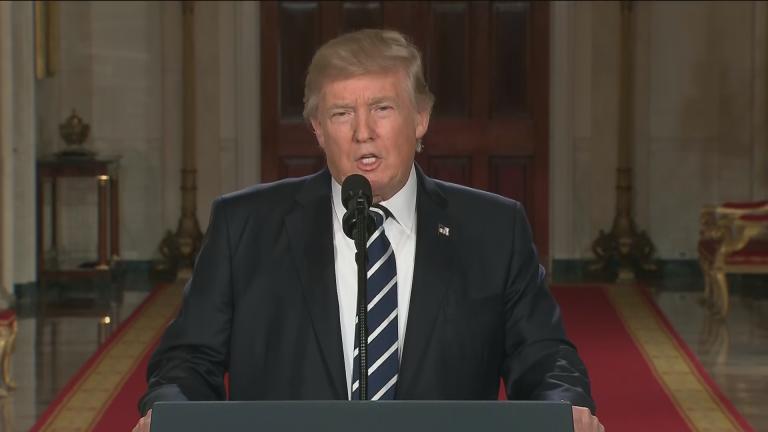 How Will Trump's Transgender Bathroom Guidelines Impact Local Schools?
Feb. 23: Illinois public officials and school districts weigh in on which bathroom or locker room a transgender student should use.
---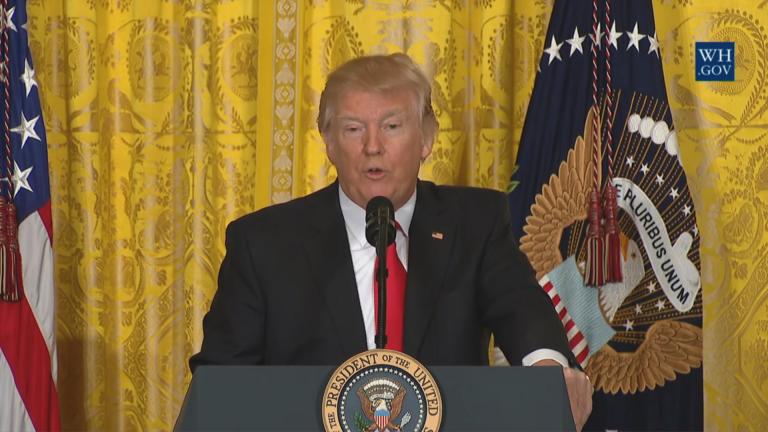 Local Republicans React to President Trump's First Month
Feb. 21: In a little more than four weeks, President Donald Trump has shattered presidential conventions, created controversy and legal battles, and energized his base with executive orders aimed at meeting campaign promises.
---