Which bathroom or locker room should a transgender student use? Illinois public officials and school districts are weighing in Thursday after President Trump's move on Wednesday to undo his predecessor's guidelines on the subject. That means public schools will no longer have to allow students to use the bathroom of the gender they consider themselves to be.
It also means this issue now will be left to the states and individual school districts to decide for themselves, and that no school district will be denied federal Title IX funds if they decide the policy is for kids to use the bathroom of their biological or birth gender.
District 211 in Palatine and Schaumburg has been at the center of this locally, and the district says for the time being they will continue on with the policy of allowing students access to the bathroom or locker room of the gender they identify with. Some District 211 parents say that policy infringes on privacy of other students.
"It's a move in the right direction that the current administration recognizes that these important decisions belong in the hands of local officials, not the federal government," said Vickie Wilson, founder of District 211 Parents for Privacy. "Students have reasonable expectations that in private spaces, like locker rooms where they are changing out in the open, that there's a reasonable expectation of privacy."
This group and others are engaged in litigation that will likely wind its way to the Supreme Court, which could ultimately determine this issue regardless of direction from the executive branch. Their attorneys believe that the Trump administration's move helps their legal pathway to victory.
The Obama administration set policy last year that schools would have to allow transgender students to use the bathroom of their identity or risk losing federal funding. Education Secretary Betsy DeVos, who reportedly opposed rolling back those protections, Thursday explained the Trump administration position.
"This issue was a very huge example of the Obama administration's overreach, to suggest a one size fits all, top-down approach to issues that are best solved at a personal and local level," DeVos said. "It's our job to protect students and to do that at the fullest extent that we can."
The Illinois Human Rights Act protects transgendered students and Illinois Attorney General Lisa Madigan says it's her belief that that means, no matter what, transgendered students will continue to be able to use the bathroom of their gender identity.
"Here in the state of Illinois, the act very clearly protects people on the basis of sexual orientation and gender identity, and that is why you've heard many schools will not roll back protections they have put in place for transgendered students," Madigan said. "We don't agree with what the federal government is doing. Everybody, regardless of their identity, need to be protected while they're in school, particularly because the suicide rate among the LGBTQ community is particularly high."
Meanwhile, Chicago Public Schools will also follow the policy of allowing students to use the bathroom of their gender identity.
"We're going to stick with that policy as it relates to transgender at Chicago Public Schools," Emanuel said. "I think it would be a mistake for the president to change that."
Sending this issue back to schools and states means it will be a hot topic in school board races, including in District 211, where candidates have staked out opposing positions on it.
Follow Paris Schutz on Twitter: @paschutz
---
Related stories: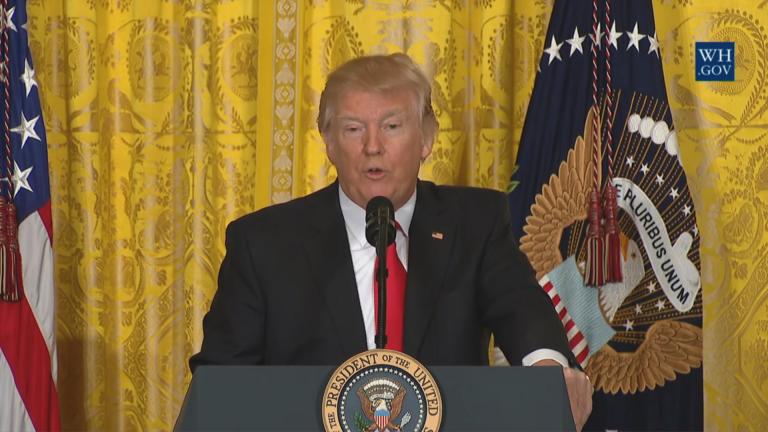 Local Republicans React to President Trump's First Month
Feb. 21: In a little more than four weeks, President Donald Trump has shattered presidential conventions, created controversy and legal battles, and energized his base with executive orders aimed at meeting campaign promises.
---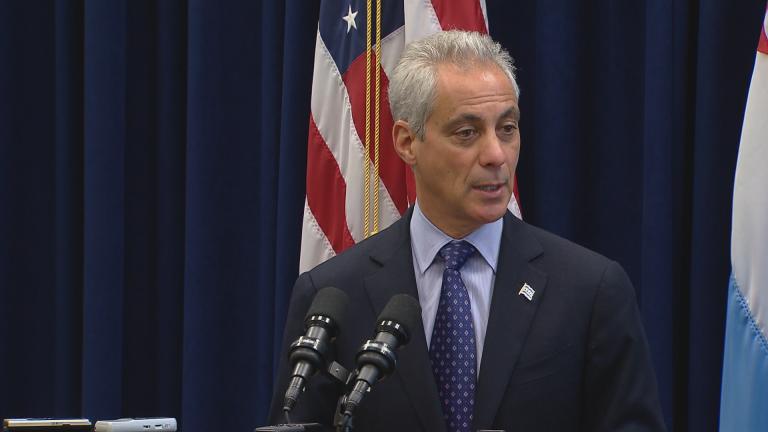 Debate on Transgender Access to Public Restrooms Heats Up
May 18, 2016: Mayor Rahm Emanuel is wading into the heated national debate over the rights of transgender people by introducing an ordinance Wednesday that prohibits public places from denying restroom access based on a person's gender identity.
---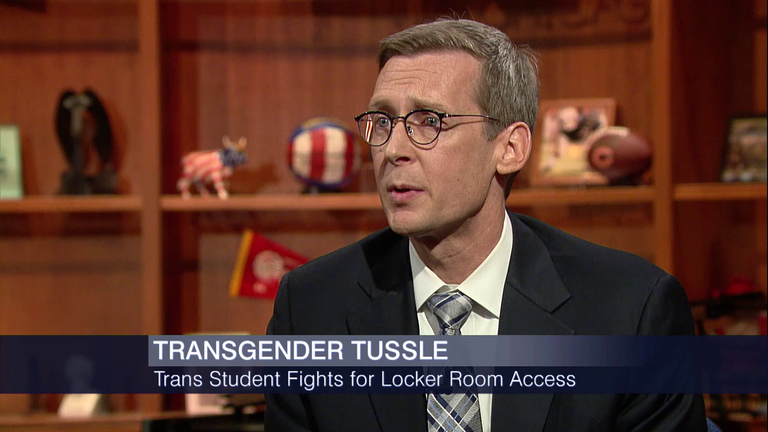 Feds: Transgender Student Should Have Access to Locker Room
Nov. 9, 2015: The U.S. Department of Education ruled that Palatine Township High School District 211 violated a transgender student's right not to be discriminated against when it refused the student unfettered access to the girls' locker room. District 211 Superintendent Daniel Cates accuses the department of "overreach" and so far is refusing to back down. Cates joins us to discuss the issues raised.
---