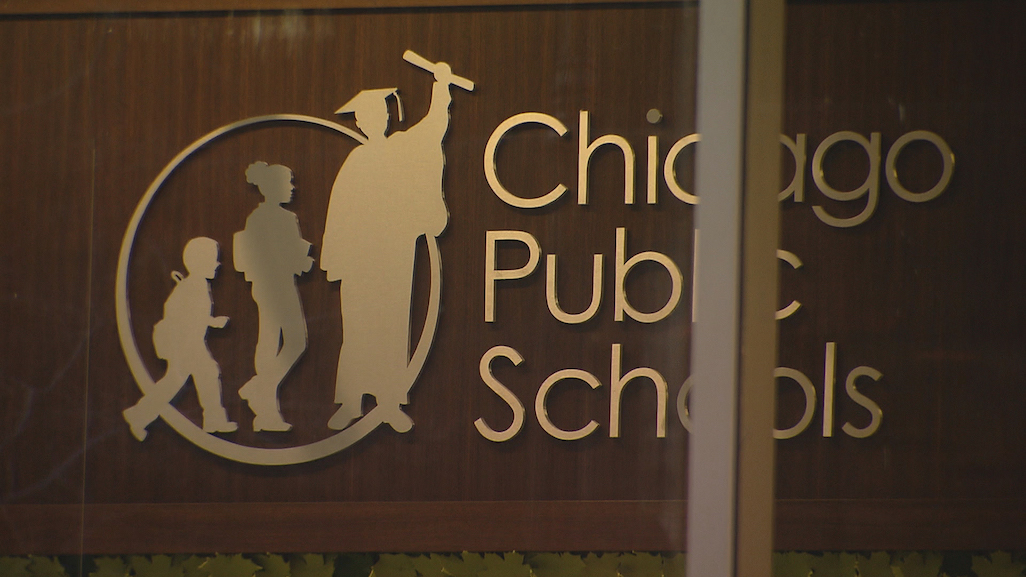 (Chicago Tonight)
Nearly all members of a Chicago Public School advisory council turned in resignation letters to the city's Board of Education on Wednesday morning, citing the disproportionate effect of district budget cuts on Latino schools.
Fourteen of the 16 members on the district's Latino Advisory Committee announced their resignation just before the board's meeting Wednesday following a Chicago Sun-Times report that found recent CPS budget cuts have affected Hispanic schools at twice the rate of white schools.
Jose Rico, who chaired the committee, said the group met once per month over the past year and provided feedback to CPS CEO Forrest Claypool. But Rico felt the district ignored a list of recommendations from the committee, saying they were never consulted before CPS announced its latest discretionary funding freeze.
"That plan fell on deaf ears," he told Chicago Tonight. "We never got a chance to speak to Forrest (Claypool) or the mayor about this. So these cuts really show that there's not a commitment to Latino students, families or Latino schools."
The district has twice revised its budget for the current fiscal year – first to account for its new labor agreement with the Chicago Teachers Union, and a second time to include recent spending cuts aimed at making up $215 million in aid it had anticipated from the state.
The district announced this month it will freeze half of its schools' remaining non-salary funds – totaling about $46 million. This week, the Sun-Times reported that schools with majority Hispanic student populations saw an average of 1.8 percent frozen from their total budgets. That amount was twice the average rate frozen at schools with mostly white students.
Last week, the district filed a lawsuit against Gov. Bruce Rauner and the state, claiming Illinois' education funding model discriminates against Chicago's largely minority student population. CPS claims this practice has cost it $500 million in state aid this year alone, and said Rauner's veto has forced the district to take "devastating midyear action."
Parents and local school council representatives told the board cuts at their schools have forced administration to roll back instructional resources and shed some non-salaried staff, including a reading consultant and a special education instructional assistant at Darwin Elementary.
"Darwin has made great strides over the last couple years," Darwin LSC member Jeff Scott said, noting the school's progress from a level 3 to a level 1 school. "We'd like to see ourselves go to a level 1+. But it's very difficult to continue that improvement in the face of the cuts we have experienced over the last year."
Former Board of Education Vice President and interim CPS CEO Jesse Ruiz testified before the board Wednesday, saying he was saddened CPS had "lost the moral high ground" in its fight against the state by going from "victim to perpetrator of its own 'method of administration.'"
"What adds insult to injury is that CPS has a Latino Advisory Council, but it hasn't been engaged, or consulted on these budget freezes," Ruiz said. "During trying times, it is especially important for CPS' administration to reach out to its constituencies, and Hispanics are CPS' largest constituency, to discuss difficult decisions that need to be made, or collectively determine alternatives."
The Latino Advisory Committee was formed in 2014 and has included business leaders from Chicago's Latino community. Rico was unsure how the committee would proceed with only two members or if those members also planned to resign.
In response to the cuts and resignations, Ron DeNard, the district's vice president of finance, said CPS will implement an appeals process through its budget office for schools that were hit hardest by the budget freeze. But details of that process were not immediately available.
Board President Frank Clark called the disparate impact of the budget cuts an unintended consequence, while Claypool said the district was forced into a "Sophie's Choice"-type situation in picking between an uneven distribution of budget cuts and staff layoffs.
"Good teachers would have been lost across the city in all neighborhoods," Claypool said. "Laying off teachers midyear is exceptionally disruptive to students, which is what an across-the-board reduction would have done, and would have been particularly disruptive and impactful in a negative way in the poorest of our communities."
The resignations came just before the board was expected to vote on its fiscal year 2017 budget.
CPS had counted on funding coming from Springfield this year to help the cash-strapped district cover its pension payments. But Rauner vetoed those funds late last year, leaving the district to scramble to find a way to backfill its budget hole.
Staff-wide furloughs and discretionary fund freezes have made up nearly half of that $215 million gap, but CPS officials acknowledge they are still filing a "balanced" budget that's counting on the state to make up the remaining $111 million shortfall.
Claypool has repeatedly stated his staff has tried to minimize classroom impacts through those cuts. But if Springfield does not come up with those funds, CPS will be forced to carry out "additional savings initiatives" that could include teacher layoffs or shortening the school year.
Rauner has said the district funding was dependent on sweeping statewide pension reform that has not yet been reached. The governor has also placed blame for CPS' financial issues back on the district, which he says has been fiscally mismanaged for years.
"Under the framework developed by Governor Rauner's bipartisan School Funding Reform Commission, all public schools in Illinois would receive equitable funding," Rauner spokeswoman Eleni Demertzis said in a statement, "and the City of Chicago's inequitable funding of poorer schools would come to an end."
Rico also feels it's hypocritical of CPS to file a suit claiming discrimination against its minority students, when at the same time the district is cutting resources at schools those kids need the most.
"This is lip service," he said. "It is very clear to us that there isn't any real commitment by the CEO to Latino students because even though they speak of the achievements of CPS, they know good and well that a big part of the improvement of Chicago Public Schools is because of the achievement of Latino students."
Follow Matt Masterson on Twitter: @byMattMasterson
---
Related stories: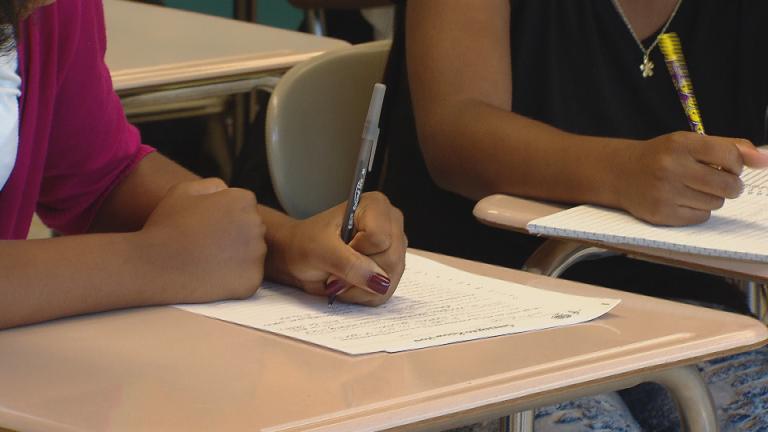 Chicago Urban League, ISBE Reach Tentative Settlement in Yearslong Suit
Feb. 17: Days after CPS filed a lawsuit against the state claiming discriminatory school funding, the Illinois State Board of Education announced it has reached a tentative settlement in a similar case after a yearslong legal battle with the Chicago Urban League.
---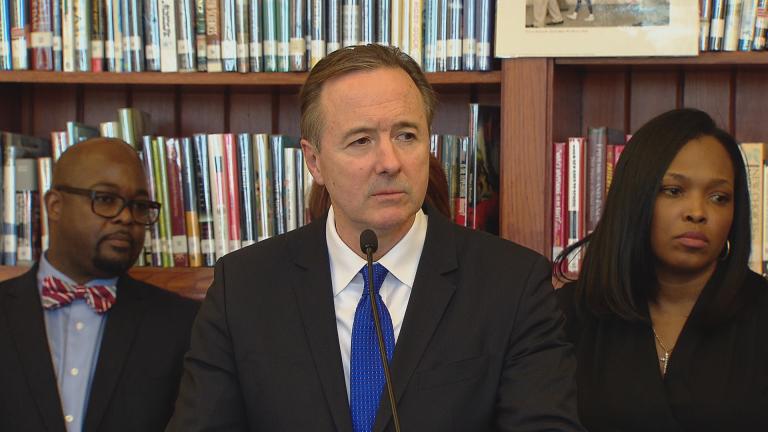 CPS, Parents Claim Civil Rights Violations in New Suit Against State
Feb. 14: Chicago Public Schools and five local families announced Tuesday they have filed suit against the state of Illinois in an effort to force equitable funding for the cash-strapped school district.
---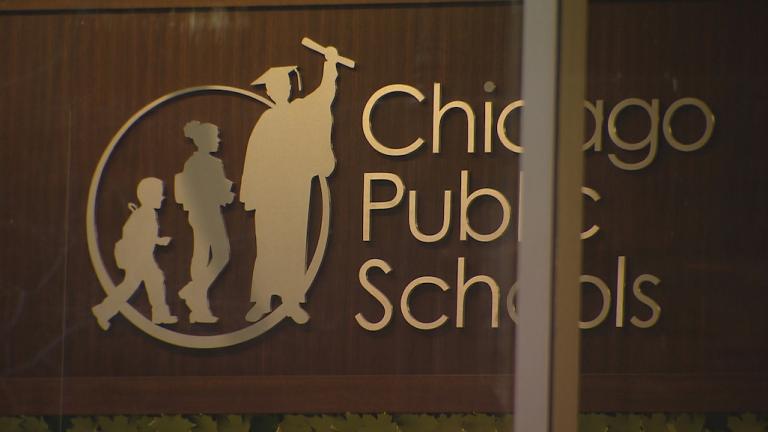 CPS Freezing up to $69M in School Spending to Help Fill Budget Gap
Feb. 6: Chicago Public Schools announced Monday it will implement new cost-saving measures as it works to fill its 2017 budget hole, this time freezing as much as $69 million in school discretionary funds.
---