Is the subject of racism one that a high school should set aside an entire day for students to analyze and discuss and, if so, how should teachers and administrators go about presenting it?
That's the question being hotly debated at north suburban New Trier High School where a daylong seminar called "Understanding today's struggle for racial civil rights" is set for next Tuesday.
At a packed meeting earlier this week, parents who support the seminar squared off with opponents, who among other things, called the event "indoctrination," and said the list of speakers and subjects needs more conservative voices.
Betsy Hart is one of the organizers of a group called Parents of New Trier that has sought to have those conservative voices added. She has previously worked at the Heritage Foundation and was also a staffer in the Reagan White House.
Hart says she objects to what she calls the "very narrow worldview" of the seminar organizers.
"It comes from a place of critical race theory, which is a belief that all disparities between blacks and whites are caused by systemic racism and that therefore the structures of society have to be rebuilt," said Hart. "Our concern is that it creates this loop where you can never get out of the loop and talk about things that also create disparities – not just racism which exists and is awful – but things like totally transforming the public school system so that kids aren't trapped in inner city schools."
Paul Traynor is also a parent of a New Trier student and is the co-host of a new podcast called Race Bait, which focuses on conversations on race. He says that the opposition to the seminar day as currently planned is a very small but very vocal minority.
"It's a ginned-up controversy; they represent less than 1 percent of the district," said Traynor. "It is not representative of the community at all … The biggest takeaway is that this is not controversial in New Trier Township."
In a statement, Greg Robitaille, the president of the New Trier Township High School Board of Education, said:
"New Trier's teachers, students, and administrators conceived of, developed, and organized the February 28th Seminar Day… . The notion that this day somehow advances an agenda or point of view is just not borne out by the goals and structure of the sessions. Where appropriate, topics will be covered from multiple perspectives. However, we are not going to, for example, question the very existence of racism in furtherance of some extreme notion of balance."
Hart and Traynor join host Eddie Arruza to debate the issues behind this controversy.
---
Related stories: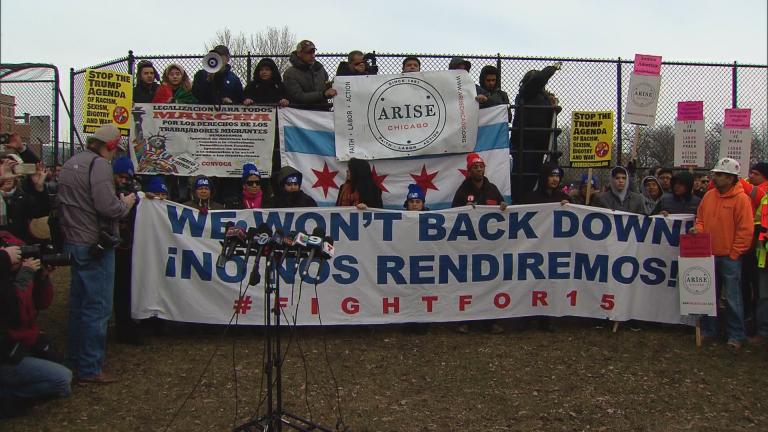 Chicago Students Join in Day Without Immigrants Protest
Feb. 16: Classrooms across the city were left half-empty Thursday as students took the day to join in citywide Day Without Immigrants protests.
---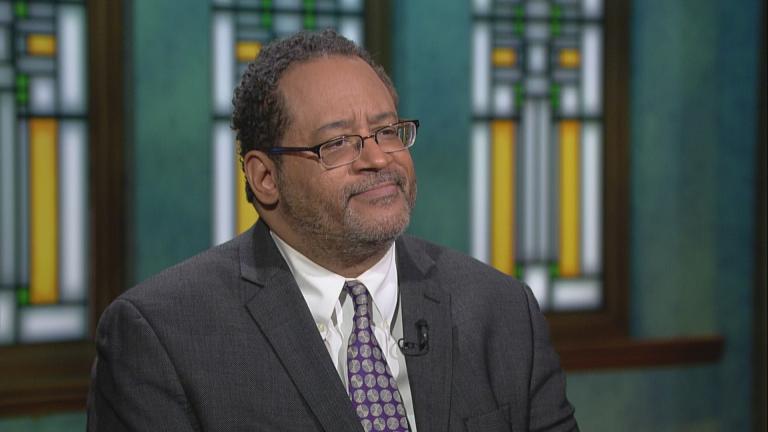 'Sermon to White America' Calls for Meaningful Action on Racial Inequality
Jan. 25: Author Michael Eric Dyson on the challenges faced by black Americans, and why it's up to whites to address racial inequality.
---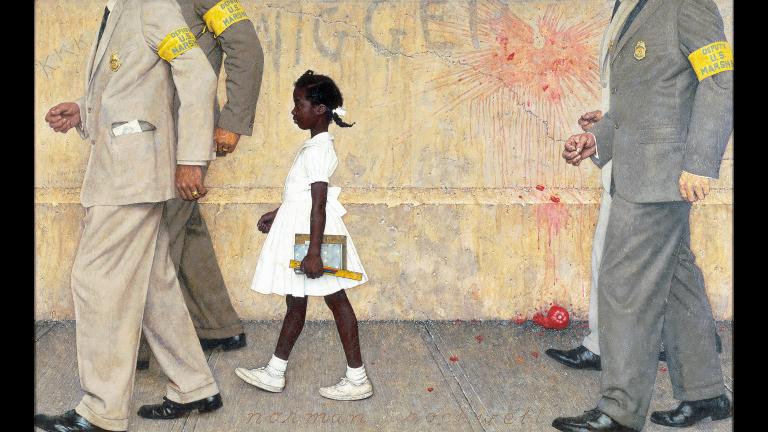 Civil Rights Icon on America's Racial Divide, Then and Now
Oct. 19, 2016: Ruby Bridges became a civil rights icon at the age of 6, when she became the first African-American child to attend a previously all-white elementary school in New Orleans. She joins us in discussion.
---