The numerous freight and passenger trains coursing through Chicago define the city as the nation's railroad hub.
Trains Magazine recently dedicated an entire collector's edition issue to the city's rail legacy.
More major railroads serve Chicago than other U.S. city.
Six out of the seven existing Class I Railroads in the U.S. – the largest and most profitable railroads – run through the Chicago area.
"Chicago became a rail center as early as 1856," said Jim Wrinn, editor of Trains Magazine. "It wasn't long after railroading had begun in America that a lot of the carriers got here."
Geographical and industrial factors made Chicago attractive to railroad companies.
The city's location near arable, fertile farmland made it a perfect fit for laying down railroads and its access to Lake Michigan connected Chicago to several industries, like lumber from northern forests.
But the more than 1.3 million railcars that Chicago sees annually can cause congestion issues for both rail and automobile traffic.
"Anybody who's been stuck at a railroad crossing in the area knows that you can be sitting there for quite a while," said David Lassen, associate editor of Trains magazine.
To help ameliorate railroad congestion, a partnership between rail companies and government agencies called C.R.E.A.T.E. (Chicago Region Environmental and Transportation Efficiency Program) was announced in 2003.
Among its many projects, the program improves Chicago's rail infrastructure by installing new railroad overpasses and underpasses to bypass automobile and pedestrian traffic.
Wrinn and Lassen join us to discuss the history and future of Chicago's railways.
---
Related stories: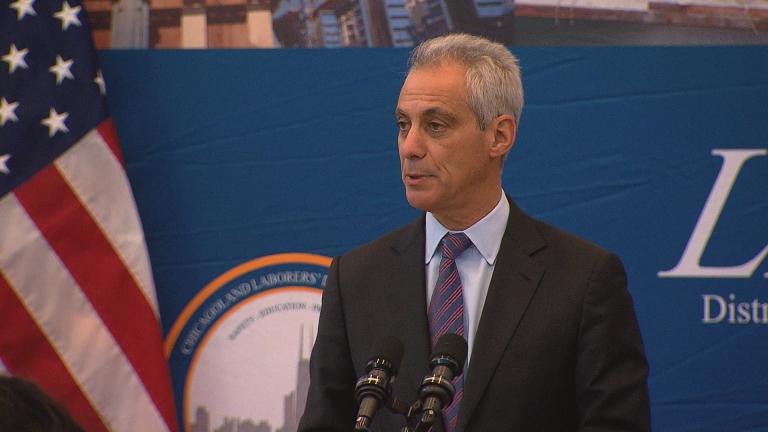 O'Hare Express Train, United Center L Stop Among Planned City Upgrades
Feb. 8: An express train connecting Chicago's O'Hare Airport to the Loop and a new CTA Green Line station blocks from the United Center are among the mayor's plans for upgrading the city's infrastructure.
---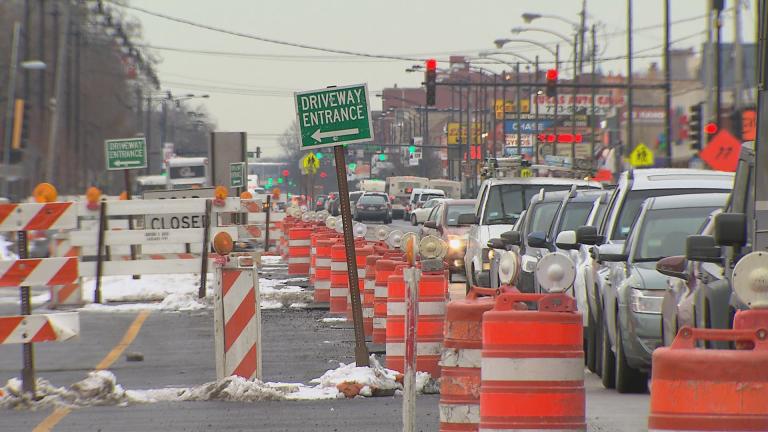 City Improvements: Transportation Head Talks Infrastructure Upgrades
Dec. 21, 2016: The city of Chicago wants your feedback on new streetlights. That and other infrastructure projects with Rebekah Scheinfeld, the head of the city's transportation department.
---
Sept. 2, 2014: We explore Chicago as a terminal town from 1939 until present day, with author Joseph P. Schwieterman.
---