The Chicago Public Schools system is one step closer to having an elected school board instead of one in which members are appointed by the mayor.
Late last week, a bill overwhelmingly passed the Illinois House with Speaker Michael Madigan's blessing. It would wrest control of the board away from the mayor, but there are questions as to whether it will pass the Senate and be signed by Gov. Bruce Rauner.
We're told it will likely not get called for a vote in the Senate, at least not before next Tuesday's primary election. But the bill's sponsor, State Rep. Rob Martwick (D-Chicago), says he'll continue to work the Senate roll call on a bill that flew through the House with bipartisan support.
If passed, it would take effect in 2019, dividing the city into 20 different zones. Each would elect a school board representative. There would also be an elected citywide school board president.
They would have the same powers the current appointed board has – they would approve big contracts, big hires and help on policymaking decisions.
The big difference is that the current board has been chosen by the mayor. The future board would be chosen by voters.
"The appointed school board didn't work," said Martwick. "The appointed school board led us into this mess. We still need to address the fiscal problems and school funding formula, but there is nothing to suggest that an appointed school board would do a better job advocating for solutions to those problems than an elected school board."
Martwick on whether elected school board means more #CTU power: "charter operators tend to outspend teachers unions" pic.twitter.com/r9L0grt6Pz

— Paris Schutz (@paschutz) March 7, 2016
---
In light of next week's primary election, it's not a stretch to assume the reasoning and timing for this vote is political – it helps speaker Madigan and his Democratic members cement support with the Chicago Teachers Union and other progressive groups.
Senate President John Cullerton, a close mayoral ally, has said he's reviewing the legislation.
Indications are that City Hall isn't yet worried the bill will be called any time soon. But CPS CEO Forrest Claypool said the imminent problem is a state funding formula that he believes shortchanges Chicago school children, helping cause the fiscal instability the system now faces. He says an elected school board can't solve that problem.
"I don't think the answer to CPS' financial problems is 21 more politicians," Claypool said. "The answer is to end the decades of disinvestment in our education. Illinois is last in the country in education funding."
Many opposed to an elected school board worry that it's a way for the CTU to gain control of the system. Certainly, they could fund candidates to run and sit on the board. But Martwick says they should be careful what they wish for, because charter school companies have overwhelmingly tended to outspend teachers union candidates in school board races.
Still, CTU President Karen Lewis is calling on Cullerton to move the bill in the Senate.
"People asked for it, Republicans voted for it," Lewis said. "This is something that the people of Chicago not only want, but demand. It was overwhelmingly approved on the ballot. It would be the fair thing to do."
Rauner has also supported an elected Chicago school board, but only if the state takes over and restructures the system, and only if teachers' union contributions are banned.
Follow Paris Schutz on Twitter: @paschutz
---
Related 'Chicago Tonight' stories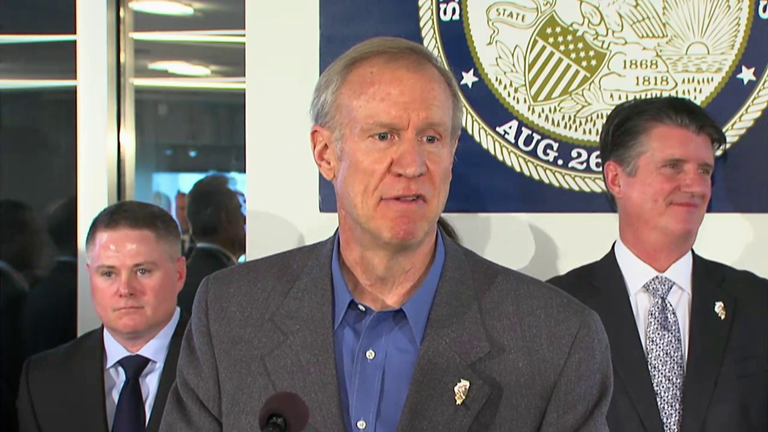 Gov. Rauner Doubles Down on CPS Takeover, Bankruptcy
Feb. 3: Gov. Bruce Rauner says he believes the General Assembly will pass his proposed legislation to have a state takeover of Chicago Public Schools and to enable them to declare bankruptcy. This, as CPS finally completes its delayed $875 million borrowing deal.
---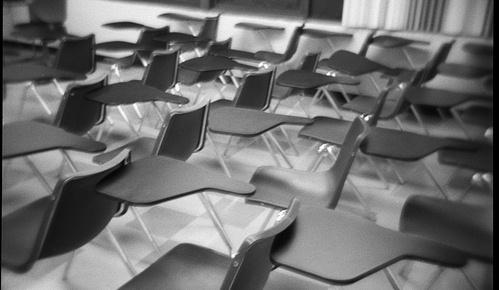 Voters Support an Elected School Board
Feb. 25, 2015: Voters across Chicago overwhelmingly support an elected school board, according to results of a non-binding referendum that appeared on the ballot Tuesday in 37 of the city's 50 wards.
---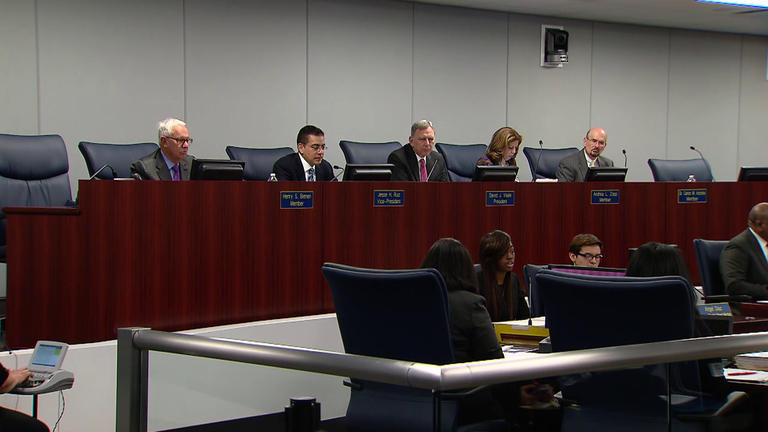 Education Roundup: CPS Debt, Elected School Board & PARCC Testing
Feb. 25, 2015: In recent weeks, the Chicago Board of Education has received letters from both the state Board of Education and the U.S. Department of Education threatening the loss of more than $1 billion if Chicago Public Schools fails to administer the controversial standardized test, PARCC. 
---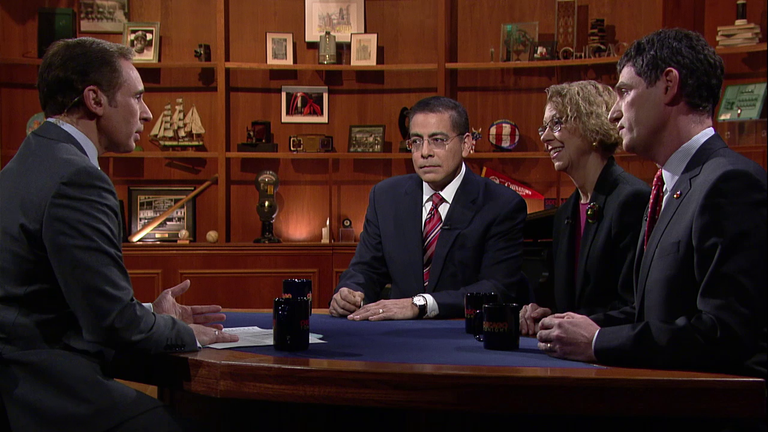 Appointed vs. Elected School Board
Jan. 12, 2015: Should Chicago have an elected school board? The issue separates Mayor Rahm Emanuel from his challengers. And voters from 38 wards will have a chance to weigh in on Feb. 24 when they can vote on an advisory referendum. We take a closer look.
---